As a certified personal trainer, I can't stress enough to my clients how crucial sleep is—it's the unsung hero of fitness.
After learning that many of mu clients struggled with getting a good night's rest, I began researching various supplements to see if I could recommend something that could actually help them out.
In my relentless quest to find a solution, I stumbled upon Lean PM.
Together with my team of fitness experts, we embarked on a six-week testing journey, eager to see if this was the answer we had been searching for.
So, after six weeks of research and testing, I've compiled my data in this Lean PM review, so let's dive in.
What is Lean PM?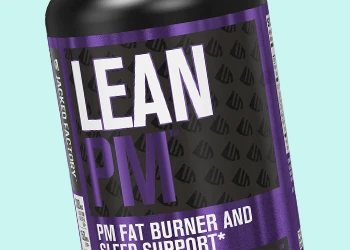 Lean PM is a stimulant-free nighttime fat burner created by Jacked Factory.
After many years of research, Lean PM's manufacturers claim they have developed a science-based formula that combines a fat burner and sleep aid into one supplement.
As a sleep aid supplement, Lean PM night time fat burners should help you achieve restful sleep and recovery overnight.
And as a nighttime fat burner, it should help you burn fat and lose weight while you slumber.
Lean PM's Benefits and Highlights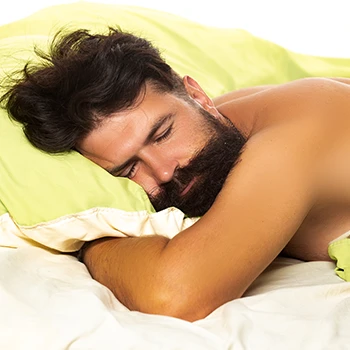 Lean PM nighttime fat burner claims to have many benefits, many of which were actually reported by our clients. It also took first place in our best nighttime fat burner review.
Those benefits include restful sleep and longer deep sleep, decreased appetite, increased rate of losing fat, and waking up feeling refreshed.
I'll never forget the morning when Mark, one of my clients who used to drag himself into the gym with sleepy eyes, walked in with a vibrant smile and energy I had never seen in him before.
It was a transformation that left both of us nearly in tears.
Some of them even switched their workout time from night to the morning because they woke up feeling refreshed and energized.
One of the biggest issues among clients who can't get a good night's rest is strong food cravings, which either negatively affect their focus or, if they succumb to those cravings, it leads to a fat-loss stalemate.
A few weeks into using Lean PM night time fat burners, some of them reported falling asleep before the craving struck, which, in turn, helped them stay on track with their weight-loss goals.
Related Articles:
Ingredients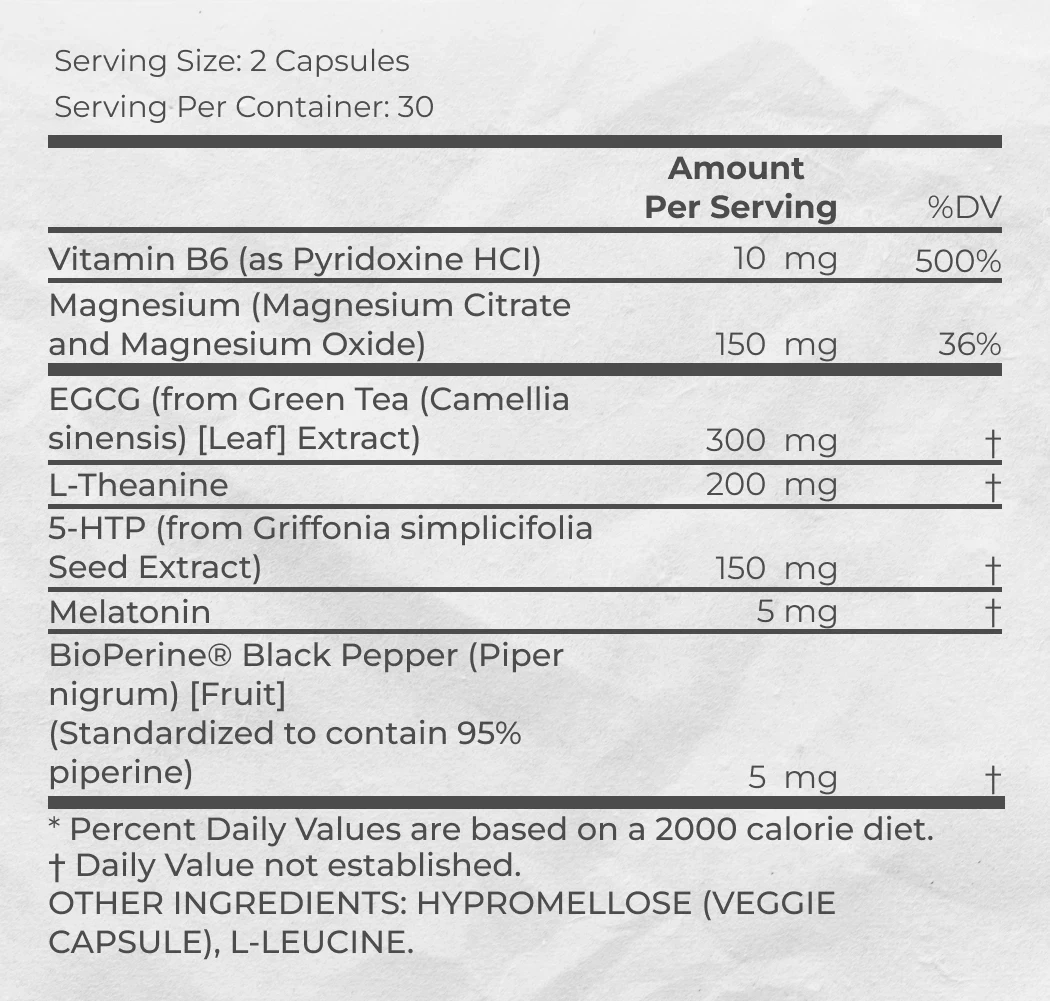 Here is a list of Lean PM's ingredients combined to help clients reap the purported benefits:
Magnesium: Magnesium may help with improving sleep efficiency, sleep time, and early morning awakening [5].
BioPerine: This ingredient in Lean PM contains piperine which is known to increase nutrient absorption in supplements, which should ensure higher bioavailability of ingredients [6].
"What's clear from the research is that a lack of magnesium negatively impacts sleep."

- Austin Meadows, Sleep Product Tester
Pros
Contains only 100% natural and clinically-proven ingredients
Helps with burning fat for both men and women
Trusted and used by both Olympians and bodybuilders
100% hassle-free money-back guarantee if you're not happy with it
Cons
Could be further improved with ingredients like L-carnitine and capsimax
Does It Have Any Shortfalls?
According to our tests and experience, Lean PM fat burner misses a few ingredients commonly found in popular fat burners, like L-carnitine and capsimax.
However, even though these ingredients make a fat-burning supplement more effective, Lean PM doubles as a sleep aid supplement as well, so it needs to maintain the balance of fat-burning and sleep-aiding ingredients.
How Does It Compare To Other Similar Products?

PhenQ
Based on our tests, PhenQ is one of the most effective and popular fat-burning supplements on the market.
Unlike Lean PM sleep aid supplement, which helps you burn fat at night by promoting deep sleep, PhenQ is one of those fat burners that help you lose weight by blocking new fat production and boosting your focus during the day.
It contains all-natural and clinically proven ingredients such as caffeine, L-carnitine, and capsimax to increase thermogenesis. On the other hand, Lean PM contains L-theanine and green tea extract combined to promote maximum fat burning when at rest.
Both fat burners have the exact dosage of two capsules a day, but unlike Lean PM, PhenQ is a vegan-friendly fat burner, making it an accessible weight loss supplement to people of all diets.
Yoga Burn Renew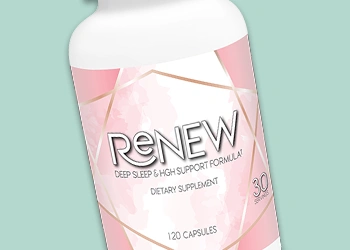 Like Lean PM fat burners, Yoga Burn Renew is a natural nighttime fat burner that promotes deep sleep and fat burning.
Using eight carefully selected ingredients, Yoga Burn Renew claims to help boost HGH production overnight, regenerate your energy levels, and boost metabolism.
Both supplements contain sleep-enhancing ingredients like melatonin, L-theanine, and magnesium.
According to our tests and research, the only difference is that Yoga Burn Renew contains Ashwagandha, which could also add a little kick to your body's testosterone-boosting abilities.
However, it seems that Yoga Burn Renew has been discontinued recently, so we don't know if they're going to relaunch it any time soon.
Sheer Shred PM
Sheer Shred PM is another popular fat loss supplement formulated to help you sleep better and increase overnight fat burning.
In addition to L-theanine and melatonin, this weight loss supplement also contains certain food extracts that aid sleep (like dandelion root, white kidney, and hops extracts).
Sheer Shred PM fat burner also contains GABA, an amino acid produced by the brain that has a relaxing effect on the nervous system, reduces anxiety, and helps promote restful sleep [7].
Like Lean PM, it has a two-pill dosage, and there are no major side effects known so far.
Related Articles:
Where Can You Buy Lean PM?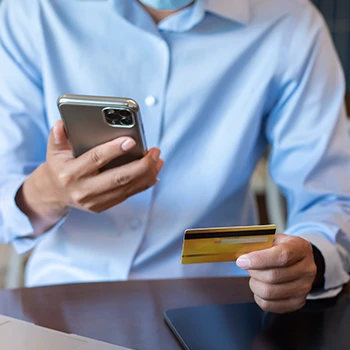 You can buy Lean PM on the Jacked Factory website.
Lean PM is also available in brick-and-mortar stores and various online retailers, but my advice is to always purchase Lean PM fat burners through the official website, which is the only guarantee that the product is original.
Always check the Lean PM review comments before buying anything to ensure the product's legitimacy.
You're also more likely to find a discount purchasing it online than in a physical store.
What Do Users Have To Say?

We reviewed various user testimonials online and found that users had predominantly positive things to say about Lean PM. Here are some Lean PM review comments:
This user found Lean PM helped with eating a healthy diet and exercising daily. He also noticed his weight go down periodically after getting adjusted to taking the product every day.

- Lspjk from Singapore
After taking Lean PM for more than 60 days, he's experienced better sleep, gained a lot of energy during the day, and shredded a good deal of body fat.

- Bernardo C. from the United States
"I tried this as a free sample after ordering Pre-workout from Amazon. I LOVE this product. Knocks me out at night so I get great sleep and wake up in the morning totally bloat free and refreshed!"

- Lorena R., Jacked Factory Website
"As a working college student, I cherish what sleep I can get and decided to give the Lean PM a try. I've tried other sleep products from Primeval and Redcon1 but this one from Jacked Factory is by far my favorite!"

- Tate T., Jacked Factory Website
FAQs
When Should I Take Lean PM?
You should take Lean PM at least 40 minutes before going to bed to maximize weight loss. Do not exceed the recommended dosage of two Lean PM capsules.
How Long Does It Take To Work?
Lean PM takes anywhere from one week to a month to work. Your results may vary based on your diet, exercise routine, and sleep patterns.
Can I Take Other Supplements Along With It?
Yes, you can take other supplements along with Lean PM. But be sure to speak with your medical professional before combining Lean PM with other supplements, especially if you're on other medication.
How Does Lean PM Target Nighttime Metabolism for Fat Burning?
Lean PM is designed to enhance your body's metabolic processes during sleep, aiding in fat burning when the body is typically at rest. Its unique blend of ingredients supports the body's natural nighttime metabolic rate, potentially leading to more effective weight loss.
What Are the Key Differences Between Lean PM and Daytime Fat Burners?
Unlike daytime fat burners that often contain stimulants for immediate energy, Lean PM focuses on improving sleep quality and supporting metabolism during rest. This makes it a suitable option for those who want to avoid stimulants or are looking to enhance fat burning during sleep.
How Do Sleep Aid Ingredients and Fat-Burning Compounds Work Together in Lean PM?
In Lean PM, sleep aid ingredients and fat-burning compounds work synergistically to improve both sleep quality and metabolic efficiency. This dual-action approach can lead to better rest and more effective weight loss, as quality sleep is crucial for optimal metabolism.
Can Lean PM Impact Muscle Recovery and Growth During Sleep?
Yes, Lean PM can positively impact muscle recovery and growth during sleep, as its ingredients support restful sleep, which is essential for muscle repair and growth. Enhancing sleep quality helps the body to effectively undergo the natural recovery and growth processes that occur during rest.
What Are the Long-Term Effects and Safety of Using Nighttime Fat Burners Like Lean PM?
The long-term effects and safety of using nighttime fat burners like Lean PM depend on individual health conditions and adherence to recommended dosages. While they can be effective for weight loss and improving sleep, it's important to monitor any changes in sleep patterns or metabolic health over time.
Our Verdict on Lean PM Fat Burner
When it comes to picking the right nighttime fat burner, the proof is in testimonials of healthy adults and athletes.
Lean PM is made with proven and all-natural ingredients like Green Tea extract and L-theanine, and it seems to work well for both men and women.
Most of my clients and other Lean PM review comments online reported it helped them fall asleep faster, combat overeating, promote a healthy diet, and increase the rate of weight loss.
Suited for Men and Women
Pros
Contains only 100% natural and clinically-proven ingredients
Helps with burning fat for both men and women
Trusted and used by both Olympians and bodybuilders
100% hassle-free money-back guarantee if you're not happy with it
Get the BEST PRICE until the end of December
Cons
Could be further improved with ingredients like L-carnitine and capsimax
Was this article helpful?