Dr. Nowzaradan rose to fame on the show My 600 lb life, but the no-nonsense doctor is far from a miracle worker.
Dr. Now's diet plan is a strict 1200 calorie diet plan that patients must follow before performing any weight loss surgery.
But can anyone follow this highly effective meal plan on their weight loss journey? Read on to find out.
Quick Summary
Dr. Nowzaradan's diet strategy allows lean protein, whole-grain carbs, lower-sugar foods, flax seeds, vegetables, zero-calorie sweeteners, and non-fat dairy.
Eggs, low-fat cottage cheese, tuna, spinach, carrots, grilled chicken, steamed broccoli, turkey breast, and turkey breast are sample meals in Dr. Nowzaradan's diet plan.
Dr. Nowzaradan's diet is structured to lose weight and adopt a healthy eating lifestyle.
Refined products, high-fat, sweetened dairy, potatoes, nuts, and sugary protein shakes are examples of meals banned by Dr. Nowzaradan.
Who Is The Dr. Nowzaradan Diet For?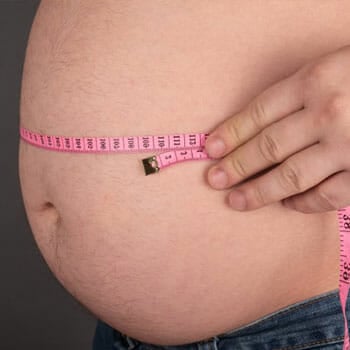 Dr. Nowzaradan Diet is for people who are looking to pursue bariatric surgery. It's a diet plan meant to lose weight and start to establish healthy eating habits that will continue after the surgery.
Many think that the 1200 calorie diet plan is in part a test that Dr. Now uses to test the commitment of some of his morbidly obese patients.
It is not the ideal diet plan for anyone who isn't morbidly obese to lose weight quickly.
Can The Dr. Nowzaradan Diet Help You Lose Weight?
Yes, Dr. Nowzaradan Diet can help you lose weight. But it is specifically designed for those needing surgery.
The Dr. Nowzaradan Diet is a strict and specialized diet explicitly built for each of his patients.
 

View this post on Instagram

 
Dr. Nowzaradan's 12000 calorie diet plan focuses on teaching healthy habits and building a better food relationship.
It can help patients lose weight as a requirement for the surgery and teach them how to keep it off going forward.
What Foods Are Banned On The Dr. Nowzaradan Diet?

Foods banned on The Dr. Nowzaradan Diet are refined products, foods high in sugar, and foods with high-fat content. They make a long list of strict no's on a 1200-calorie diet plan.
Some are pretty obvious, while others may surprise you. Many of the banned foods are what he refers to as trigger foods, so they're avoided to avoid spirals or binging.
Take a look at Dr. Now's list of banned foods and see how some of these might be hurting your progress.
Sugar containing sweets
Full fat and sweetened dairy
Refined products
High fat, carb proteins or sugary protein shakes
Most nuts and seeds
Potatoes
Fruits high in sugar
What Foods Are Allowed On The Dr. Nowzaradan Diet?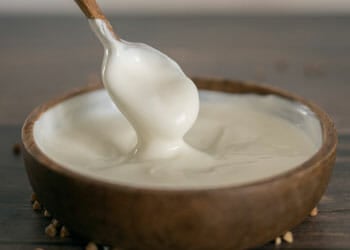 Any low carb, low fat, and low sugar foods are allowed in the dr. Nowzardian diet. The list of foods you can't eat is pretty strict and extensive.
Recommended breakfast items include portion-controlled low-fat cottage cheese, plain greek yogurt, oatmeal, egg whites, turkey sausage, beans, or whole wheat bread.
Dinner and lunch will include a healthy mix of foods like starchy vegetables, salads without dressing, deli meats, baked, broiled, grilled lean protein, or canned tuna.
Dr. Now's diet strategy allows these products:
Lean protein
Flax seeds and chia seeds
Whole-grain carbs
Fats and oils
Most vegetables
Lower sugar foods
Nonfat dairy
Zero-calorie sweeteners
The Importance Of Pre Surgery Weight Loss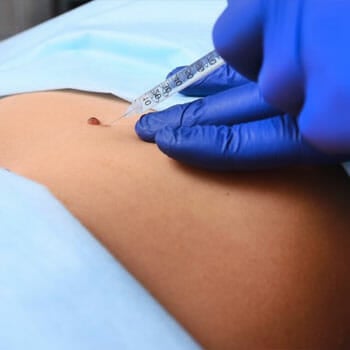 Surgery always comes with an inherent risk. This risk is much higher when the patient is morbidly obese.
Dr. Now's 1200 calorie diet is designed as both proofs of the patient's commitment to turning their life around and every pound shed on the diet lessening their risk on the operating table.
The 1200 calories diet is a high protein focusing on portion control and eating whole and natural foods.
This is owing to Dr. Now's belief that a lot of obesity is due to the pre-packaged processed foods prevalent in the modern supermarket.
Weight Loss Tips
Dr. Now's diet recommends losing weight by trying to eliminate snacking from your daily routine.
Research has shown that eating frequently can lead to high blood sugar content and weight retained around the waist. [1]
By focusing on three square meals with appropriate portion control, the 1200 calories diet builds habits to keep the weight off.
1200 calories are significantly less than what most people are used to eating in a day.
This deficit proves dedication to weight loss and a strong base for losing weight before the surgery. The diet plan is made possible by the recommended meals' high protein content helping patients feel fuller for longer. [2]
Other diets: Dominic D'Agostino's Keto Diet Plan
Sample Menu

Now we know what the Dr. Nowzaradan eating plan is and who it's for. Let's look at what we know about what the patients on this diet might be eating.
As we mentioned above, Dr. Now recommends against snacking, and so if possible, most users should eliminate that section.
Breakfast
An egg white boiled or poached (not fried): 105 calories
A couple of ounces of Turkey sausage boiled or microwaved (not fried): 130 calories
A single slice of whole-wheat toast: 90 calories
Low-fat cottage cheese: 90 calories
Black coffee (unsweetened)
Total breakfast calorie count: 405
Lunch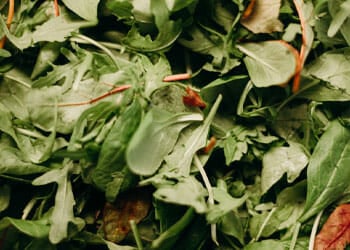 A couple of cups of spinach: 40 calories
A can of tuna in water: 200 calories
A couple of carrots: 60 calories
A teaspoon of light mayo: 50 calories
Tea (unsweetened)
Total lunch calorie count: 350
Dinner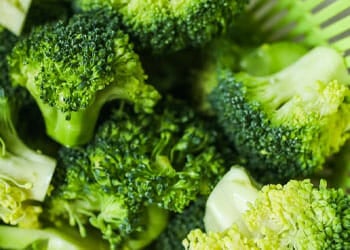 A couple of cups of steamed broccoli: 100 calories
3 ounces of grilled chicken: 130 calories
An ounce or less of low-fat cheddar cheese: 50 calories
Tea (unsweetened)
Total dinner calorie count: 280
Snacks
A slice of low-fat Swiss cheese: 60 calories
A couple of pieces of turkey breast: 75 calories
Total snack calorie count: 135
Total daily calorie count: 1170
---
References:
https://www.sciencedaily.com/releases/2014/05/140506120036.htm
https://pubmed.ncbi.nlm.nih.gov/23107521/
Was this article helpful?