According to his most recent YouTube videos, he's still on the vegan diet. But how it all started, and is he planning to continue?
Let's hear what he says about his new-found lifestyle and its advantages and possible downsides.
Quick Summary
David Laid Vegan diet is vegan and mostly comprises protein shakes, smoothies, green vegetables, and fruits.
Examples of David's meals include bananas, hemp, spinach, baked sweet potatoes, sourdough bread with almond butter, and white rice.
David Laid add some scoops of plant-based protein to recover the absence of animal protein.
In combination with his vegan diet, David takes supplements and regular workouts to maintain his toned muscles.
Who is David Laid?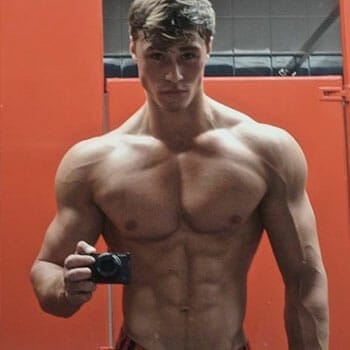 David Laid is a bodybuilder, fitness model, and social media personality. If you're following fitness trends, you've probably heard about him a few times.
The Estonian-American model became interested in fitness and bodybuilding at a young age after experiencing bullying and self-esteem issues.
He has been sharing his story on social media from the beginning, which made him famous and recognized as a Gymshark-sponsored athlete.
His body transformation videos on YouTube have inspired many to make a change in their life.
In August 2020, this Estonia-born bodybuilder, powerlifter, and fitness influencer shared with more than one million Instagram followers that he's going vegan.
View this post on Instagram
What is His Diet Like?
Since he went vegan, David's diet mainly consists of smoothies and protein shakes, a lot of green vegetables, like spinach and kale, and plenty of fruit.
For his carbs, he mainly relies on rice, beans, and lentils. In one of his videos, he shared his meal plan, which looks something like this:
Related Article: Is Rice And Beans Diet Good For Weight Loss?
Breakfast
Plant-based protein powder and a shake with oat milk, flaxseed, hemp, spirulina, mushroom powder, moringa leaf powder, one banana, and some strawberries and blueberries.
Lunch
A large bowl of avocados, white rice, black beans, spinach, kale.
Dinner
Buckwheat, kale, spinach, some baked sweet potatoes and a generous amount of Himalayan salt.
Snack
Sourdough bread with almond butter.
He also adds a scoop of plant-based protein to almost every meal to make up for the absence of animal products. Check out this video for some great advice and detailed insight into David Laid's new meal plan.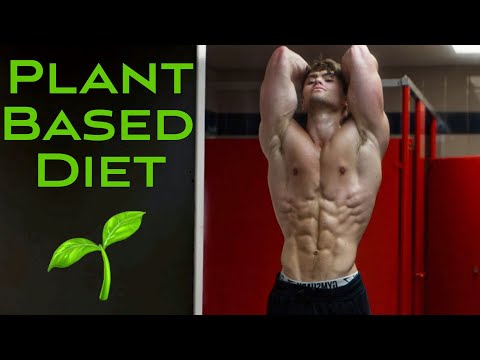 What does David Laid Say About The Plant-Based Diet?
In summer 2020, about a month into his vegan diet, this famous bodybuilder shared his physique check post on Instagram saying:
''I definitely lost some weight, but I feel much better and have way more energy, planning on continuing''
Coming from a guy with 1.4 million followers, this endorsement of a plant-based diet is a big deal for the vegan cause and we hope it remains a growing trend.
Most of his followers were supportive but also showed their concern by asking all-to-familiar questions about a possible lack of protein.
He was also asked how is he planning on hitting his daily macronutrient goal?
Although it's fair to say that, except soy, protein coming from vegetables isn't as digestible as its animal-based counterparts.
It lacks some essential amino acids needed to build muscle. Laid has found his way around it by taking plant-based powder supplements with every meal.
When it comes to three essential amino acids, most plant-based foods only offer ALA (the third essential fatty acid), while DHA/EPA are typically only found in foods like fish.
Laid said he relies on hemp hearts in smoothies to get all his essential fatty acids.
What Supplements Does He Take?
Other Influential Vegan Bodybuilders
The list of vegans in the fitness industry is expanding, and David Laid is another bodybuilder star on the list.
Some of the biggest names in the fitness industry have endorsed plant-based diets, such as Billy Simmonds, Kai Greene, Fraser Bayley, Simone Collins, Nimai Delgado, who has never eaten meat his entire life, and Torre Washington, just to name a few.
Is David Laid Still Vegan?
Although he admits he really enjoyed eating meat, he's not planning to quit his vegan diet, ''I see myself doing this for life unless I run into some weird, unforeseen health problems,'' he says.
So far, it seems that Laid is enjoying his vegan meal plan and his impressive physique remains intact. But how long will it last? Will he still be as enthusiastic about it one or two years down the road?
For more updates and news about his workout routine and diet, follow David Laid on social media.
Was this article helpful?