Teen Mom 2 star Chelsea Houska Deboer has been active on her Instagram profile lately, showing off her weight loss and new figure.
A lot of my clients are fans of the show about teen moms, so I've been getting questions about how Chelsea lost weight.
I've spent countless hours studying her social media and going through the interviews she's given, and I've got all the info on how she managed to look so good.
Stats
Height: 5'3"
Weight: 115 lbs
Born: August 29, 1991
A South Dakota native, Chelsea Houska, got pregnant at age 16. She dropped out of school and starred in the MTV show 16 and Pregnant, followed by Teen Mom 2.
She got her first baby girl in 2009, but the relationship with the father of her child didn't work out. She married Cole Deboer, with whom she has two kids.
I am sure some of her popularity comes from her looks, especially her 50-pound weight loss, which has got everyone wanting to know how she managed to lose so much weight.
I've got the answer.
Chelsea Houska Workout Routine

Teen Mom star admitted that even though it's not easy with three kids, she sticks to a strict exercise routine, which looks like this:
Day 1 Weightlifting
Static lunge — 4 sets 12 reps
Deadlift — 4 sets 12 reps
Single-arm row — 4 sets 10 reps
Sidebar — 4 sets 10 reps
Med ball slam — 3 sets 15 reps
Days 2 and 4 CrossFit
Chelsea is a huge CrossFit fan, and she has been going to CrossFit for years for about twice a week.
I've tried CrossFit myself and understand Chelsea's passion for it. It's an intense workout that has transformed both our fitness routines.
This is what her CrossFit fitness exercise routine looks like:
Barbell Deadlift: 5 sets of 10 reps
Barbell Squat: 5 sets of 10 reps
Kettlebell Swings: 5 sets of 30 secs
Treadmill sprints: 5 sets of 60 secs
15 squats
Days 3 and 5 Kickboxing
Another Chelsea's workout habit is kickboxing, and she claims kickboxing helped her with weight loss and mental health.
She has been outspoken to her followers about mental health issues, and she says that a good kickboxing session always makes her feel better and ready to tackle any problem.
The Importance of Rest and Recovery For Chelsea
I can't stress enough the importance of rest days. Like Chelsea, I've learned that giving my body time to recover is crucial to avoid injuries and burnout.
Adequate sleep, which Chelsea prioritized, is a critical aspect of recovery, aiding muscle repair and overall well-being. Additionally, relaxation techniques such as meditation and deep breathing promote mental rejuvenation, reducing stress and enhancing motivation.
These practices enhance performance, prevent burnout, and help maintain a sustainable and balanced fitness journey.
Houska's Diet Plan
After giving birth to Aubree, Chelsea faced challenges with her self-image and diet, leading to weight gain during her pregnancy.
'I wasn't caring about what I ate or trying to eat healthy, and I ended up gaining weight, which resulted in me having a rough time toward the end of pregnancy.'

- Chelsea Houska, Teen Mom TV Star
This was when she teamed up with a company called Profile, where she had one-on-one coaching. She also says this is where she learned to make healthier choices about her diet and stop eating junk food.
With this diet and lifestyle change, she lost 50 pounds.
Most importantly, once she reached her ideal weight, she didn't go back to her old habits, but she stuck with the program through her third pregnancy, and after giving birth to her second baby, she looks great.
Other workout routines:
Chelsea shared her daily diet plan with fans, and this is what it looks like:
Breakfast
Greek Yogurt
Fresh fruit or oatmeal
Lunch
Snack
Fruits — She is a fan of grapefruit and avocados
Chia seeds
Lunch
Lean beef or chicken breast
Broccoli microwave steamers
Supplements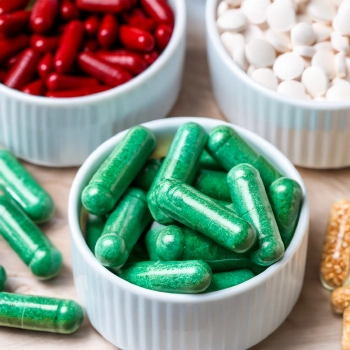 Supplements have been a part of my fitness journey too. Just like Chelsea, I've found certain supplements to be beneficial in achieving my health goals.
Some of the supplement's Chelsea takes are:
Pre-workout - For better workouts and to feel energetic, Houska takes pre-workout, which is full of protein. (See the best pre-workout supplements for women)
Prenatal Vitamins - While pregnant, Chelsea took prenatal vitamins to help with the baby's brain development [1]. (See the best vitamins for women)
Carb blocker - Chelsea takes carb blockers to help with her nutrition and weight loss and help her body digest carbs [2]. (See how carb blockers work

)
---
References:
https://www.mercy.net/service/prenatal-care/pregnancy-vitamins-nutrients/
https://www.healthline.com/nutrition/carb-blockers-101
Was this article helpful?