At TotalShape, we enjoy watching men's baseball and women's softball.
Recently, a discussion broke out in the middle of the game about who was the hottest softball player. Wanting an objective answer, we took a poll after some research.
We watched many games, reviewed player stats, and narrowed down 18 gorgeous women who really make softball worth watching.
Here's our list of some of the hottest softball players.
18 Hottest Softball Players
18. Cat Osterman
Cat Osterman isn't just a force to be reckoned with on the softball field; she's also strikingly gorgeous.
With her list of staggering achievements, including multiple Olympic medals and an unparalleled college record, she's a beauty with a competitive edge that's hard to match.
This all-around athlete is not only one of the greatest female softball players but also one of the most stunning.
Between her captivating looks and her dynamic presence on the mound, Osterman is a knockout in every sense of the word.
17. Jennie Finch
To start us off, we have Jennie Finch. Playing for the Arizona Wildcats and Team USA, Jennie had a stellar career on the diamond.
She helped Team USA win gold in the 2004 Olympics at Athens and silver at the 2008 Beijing Olympics.
Her near model-like physique and blue eyes have landed her in many magazines, including Sports Illustrated [1].
 

View this post on Instagram

 
16. Angela Tincher
If you're looking for a hottie and champ in one woman, you needn't look further than Angela Tincher.
She dominated softball at the high school level. And in college, she won ACC Pitcher of the Year, First Team-All-ACC, and ACC Tournament MVP.
She's a deadly combination of an athletic body and lustrous hair, something envied by both men and women.
15. Bailey Dowling
Next on our list is Bailey Dowling, an infielder from St. Joseph, IL. Bailey plays for the Alabama Crimson Tide softball team.
Her power on the diamond is matched by her flawless beauty. One close look at Bailey, and you'll fall for those deep blue eyes and naturally rosy cheeks.
This beautiful blondie is also a business major at the University of Alabama.
 

View this post on Instagram

 
14. Taylor Becerra
Taylor Becerra is a hottie who plays infield for the Arizona Sun Devils.
Watching her play and giving interviews, you might wonder why she isn't a part-time model.
And while she doesn't seem to have signed any modeling contracts or done any professional shoots, her Instagram might make you think otherwise. She boasts an impressively toned figure and beautifully tanned skin.
13. Makenna Kliethermes
Makenna comes to us from Missouri and currently plays the Ole Miss Rebels, representing the University of Mississippi.
While Makenna looks gorgeous in her softball jersey, her Instagram posts give you a whole new world of eye candy. Her photos are quite the attention grabber.
 

View this post on Instagram

 
12. K'Lee Arredondo
Playing experience and skill has taken K'Lee Arredondo to places like The Netherlands and Venezuela. Although there isn't any current news about her softball career, she's on this list for a reason.
With a few photos of her that were on the internet, K'Lee's face resembles something that the angels themselves chiseled. Unfortunately, we don't get to see her in action anymore.
11. Taryne Mowatt
Taryne is a former All-American pitcher for Arizona, for whom she once threw a perfect game. She also hit a home run at the 2006 Women's College World Series opening game.
While this beautiful lady is now retired, she holds the new title of mom while still having the same youthful glow of her college days.
 

View this post on Instagram

 
10. Odicci Alexander
This hottie is a former James Madison University star. She led her team to win their first-ever Women's College World Series in 2021.
Blessed with some of the most incredible curves, Odicci's toned physique and contagious smile make her one of the hottest softball players to watch in action.
 

View this post on Instagram

 
9. Amber Tramp
Amber Tramp is one of the finest Ole Miss stars to play at the University of Mississippi, where she put together a solid college resume.
Not only did she attract the attention of Ole Miss, but Amber was notorious for grabbing her fans' attention because of her incredibly good looks, pearly whites, and deep eyes.
#WomanCrushWednesday Amber Tramp. My favorite softball player! pic.twitter.com/umMLTjlN

— Ima Pitcher ⚾ (@PitcherIssues) February 6, 2013
8. Lauren Mirabal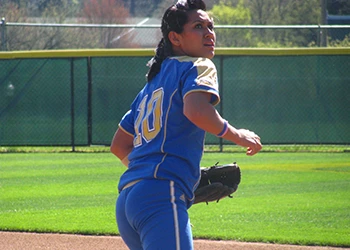 Unfortunately, the internet doesn't have too many photos of this lovely Cuban. But from the few we do have, we noticed she exudes a very exotic and charming look.
While she no longer graces the softball field with her charms, we wouldn't be surprised if she showed up on a Sports Illustrated magazine cover.
7. Mackenzie Popescue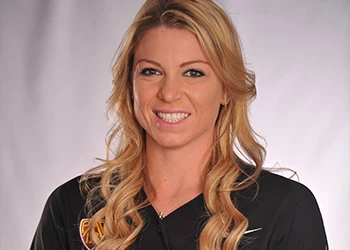 This incredibly cute blonde might look sweet and innocent, but she's one of the toughest softball players on our list.
While she's received awards for her college softball achievements, it comes as a surprise that a woman of this class and disposition hasn't seen a modeling contract yet.
6. Caitlin Lowe
Caitlin Lowe is an Arizona Wildcats star who made our hottest softball players list without a second thought. Before getting into college softball, Caitlin was named All-American in all four years of high school softball.
This lovely lady is now a mom to two kids and still maintains her dazzling figure.
 

View this post on Instagram

 
5. Kayla Cox
Kayla Cox is one of the prettiest and hottest softball players ever to play for the state of Florida. Having played for the University of Tampa, Kayla was once a model pitcher. Now, she's a model [2].
And according to many folks, this former pitcher delivers the same style, power, and energy into her modeling as she did on the diamond.
"Kayla can walk into a room and take it over. She has the 'it' factor, just an eye-catching young lady."

- Jorge Alvarez, Professional Photographer, St. Petersburg
4. Ashley Constantini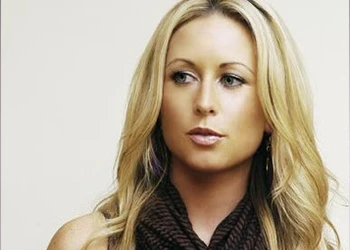 Ashley Constantini, a lesser-known name, played softball for Seton Hall (which isn't really well-known for its softball talent).
While she may not have found ways to get forward in her softball career, judging by her photos, she'll probably make it big in bikini modeling. I think we can all appreciate her curves as a work of art.
3. Bianca Cruz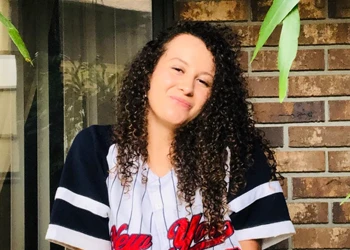 Bianca Cruz is a jaw-dropping Latina softball player who played for Arizona State University.
She took up full-time modeling after learning that her unbelievable physique would pay more than her batting average.
Her most incredible feat: having five boys and still maintaining a sexy physique most only dream of having.
2. Elizabeth Mason
Currently the owner of a health and beauty business, Elizabeth Mason once played for Florida State University. She's won a couple of series with honors.
Not only does she have an incredible physique, but she's got a smart sense of fashion that shows just enough skin to leave you wanting more.
 

View this post on Instagram

 
1. Korina Rosario
Korina Rosario was voted number one out of all our hottest softball players. Rosario is a Florida State University alum and won the 2018 NCAA Championships with her team!
The reason this 5'4" Latina made the top of our list is because of her incredibly well-maintained physique combined with an irresistible smile.
 

View this post on Instagram

 
Who's the Hottest Softball Player for You?
It's no surprise that Korina Rosario made it as the hottest softball player on our list. I think we all agreed here that when it comes to physical appearance, nothing beats a well-toned body.
Getting a near-perfect body like Korina's isn't easy, but it can be easier. At TotalShape, we highly recommend trying out high-quality fat burners for women who are looking to boost their fat loss.
We tried and extensively tested these products to find the most effective one, so give them a try to see what it can do for your weight loss journey.
---
References:
https://swimsuit.si.com/swimnews/throwback-thursday-jennie-finch-olympic-medalist-softball-player

https://www.tampabay.com/news/humaninterest/former-east-bay-softball-star-makes-her-pitch-as-a-fashion-model/2295920/
Was this article helpful?