Have you ever aimlessly wandered around a supermarket, trying to figure out what you need, only to be tempted by countless treats and unhealthy processed foods? And when you're on a strict​ paleo diet, then grocery shopping can become that little bit more problematic.
Now, I'll be the first to admit that shopping and cooking never were a strong point of mine. Half of my bags would be filled with stuff I didn't need, and when I got home, I'd realize that there were loads of things that my diet didn't allow.
Creating grocery lists did help, but with limited cooking skills, I really struggled to get all the right ingredients and produce for ​​friendly meals specifically for a paleo diet.
Fortunately, someone introduced me to meal delivery services, and I have to say, they have made my life so much easier.
In this post, I want to show you some of the ones we have tested over the past year.
Editor's Choice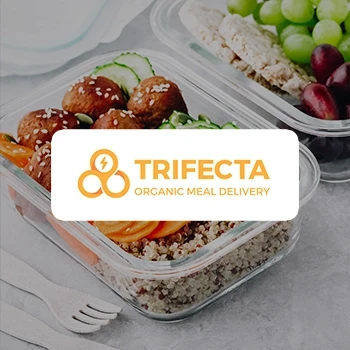 Trifecta
Click For Best Price
#2nd Best Choice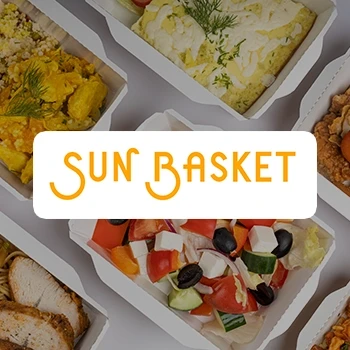 Sun Basket
Click For Best Price
#3rd Best Choice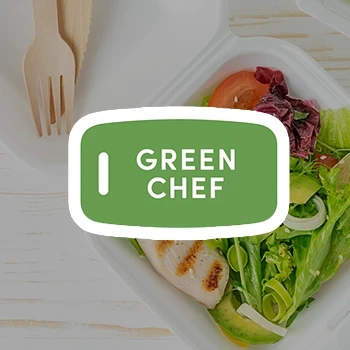 Green Chef
Click For Best Price
Our Top Paleo Meal Delivery Services (September 2023)
1 - Trifecta (Editor's Choice)
There are a lot of great options when it comes to paleo meal delivery, but Trifecta comes on top because of two things -- it needs no preparation and it's delicious.
When I say it needs no preparation, I mean literally nothing because it's delivered pre-chopped, pre-measured, and pre-cooked. Yes, it's a purchase, open, and eat kind of thing.
And you're in charge of how many meals you order per week. This option is good especially if you're doing some form of fasting as you're not required to order 3 complete meals every day.
You're free to order a la carte or if you're following a particular diet plan, you can choose from paleo, keto, vegan, vegetarian, or clean meal plans.
Pros
Ready to eat meals
Wide range of delightful meal plans to choose from
Weekly delivery that's customizable based on your needs
The entire menu is gluten-free and 100% organic
Cons
You can't select specific meals
The only downside I think most people would find inconvenient is that while you can choose a specific meal plan, there's no option to select specific meals to go with your plan as the meals are pre-prepared.
2 - Sun Basket
The reason I have picked this for the top of the list is mainly down to the very large selection ​per meal, which means I get to have a new dish to try per week.
What's great about Sun Basket's meal delivery service is that they don't just cover paleo meals. If you fancy a vegetarian or even vegan dish for a change, then there are plenty of options. When you're on a paleo diet or a ​health conscious vegan, you'll find something in Sun Basket's ​meals every week.
There is a lot of emphasis on fresh, local, and whole foods organic ingredients, which is one of the features that makes this company stand out from the rest.
Pros
A broad selection of other diet options for the health conscious
Pre-packaged meal plans to make ordering easier
Meals are mainly prepared using organic produce
Reasonably priced options for families
Cons
reparation and cooking required
Now, I have to say that this is an option for people who don't mind preparing the food, as it isn't a simple reheat service.
You receive a paleo meal delivery package with fresh ingredients and produce ​with the instructions on how to prepare them. It's still a great idea and ideal for people who struggle with grocery shopping rather than ​dish preparation.
Get Up To $70 Off Your First 3 Orders until the end of September

3 - Green Chef
This is a favorite with people who really want to ​ensure that everything they're eating is organic. But what I like about ​the Green Chef meal delivery plan is that everything to make the meal is included, and you learn a lot about cooking from the instructions.
I don't think they have the largest selection of paleo meals on this list, but I've never failed to find something that I really liked the sound and sight of.
If you try this paleo service, then I recommend eating the coconut crusted chicken with a side of sweet potato.
Pros
Certified organic company
Simple to follow instructions help you learn new ways to cook
Everything including herbs and spices included
Good selection of many different styles of food
Cons
Cooking is still required
While Green Chef delivers all the ingredients pre-measured, you'll still need to do a bit of cooking. But I have found that it rarely takes more than 20 to 30 minutes.
Get $40 Off Your First Order until the end of September

4 - Clean Eats Meal Prep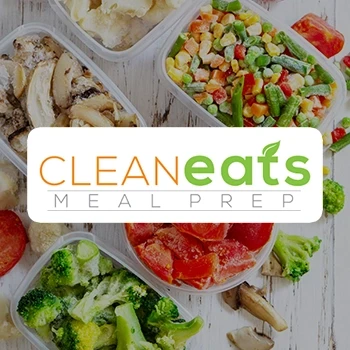 As many reviewers online have commented, you will struggle to run out of new things to try out.
I tend to order my meals in bulk at least 3 weeks in advance, as it just makes it easier for me to plan, and of course, there are good discounts.
What a lot of people also love about the Clean Eats meal delivery service is that you can buy from a kids menu with smaller portions, which is great to help families.
This makes meal prep at home easier while making sure that your family is eating ​healthy paleo foods with quality ingredients every week.
Pros
Good paleo selection of breakfast, lunch, dinner, and snacks
Child-friendly menu and portions available
Large ​meals selection to cover food intolerances
Bulk orders available to reduce costs
Cons
Meals don't arrive frozen
The only downside for some people is that the meals are delivered in temperature controlled packaging but not frozen. Ideally, if you plan to buy in bulk, you want to be there at the time of delivery to place the order straight in your freezer.
5 - Paleo On The Go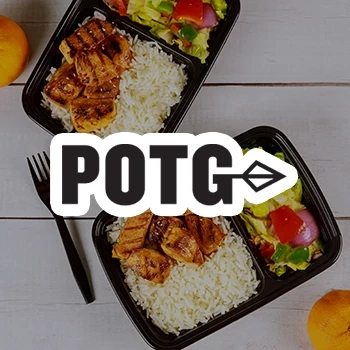 This is another great paleo meal delivery service that I like to use when I run out of ready prepared paleo meals. Generally, I receive orders within 2 days, but you can also take advantage of the overnight shipping at an extra cost.
The paleo meals are constantly changing, and I found several comments from people who said that after 3 months of trying it, they hadn't had the same meal twice.
Definitely worth a try and if you like the meals, then try to upgrade to a subscription plan for added convenience.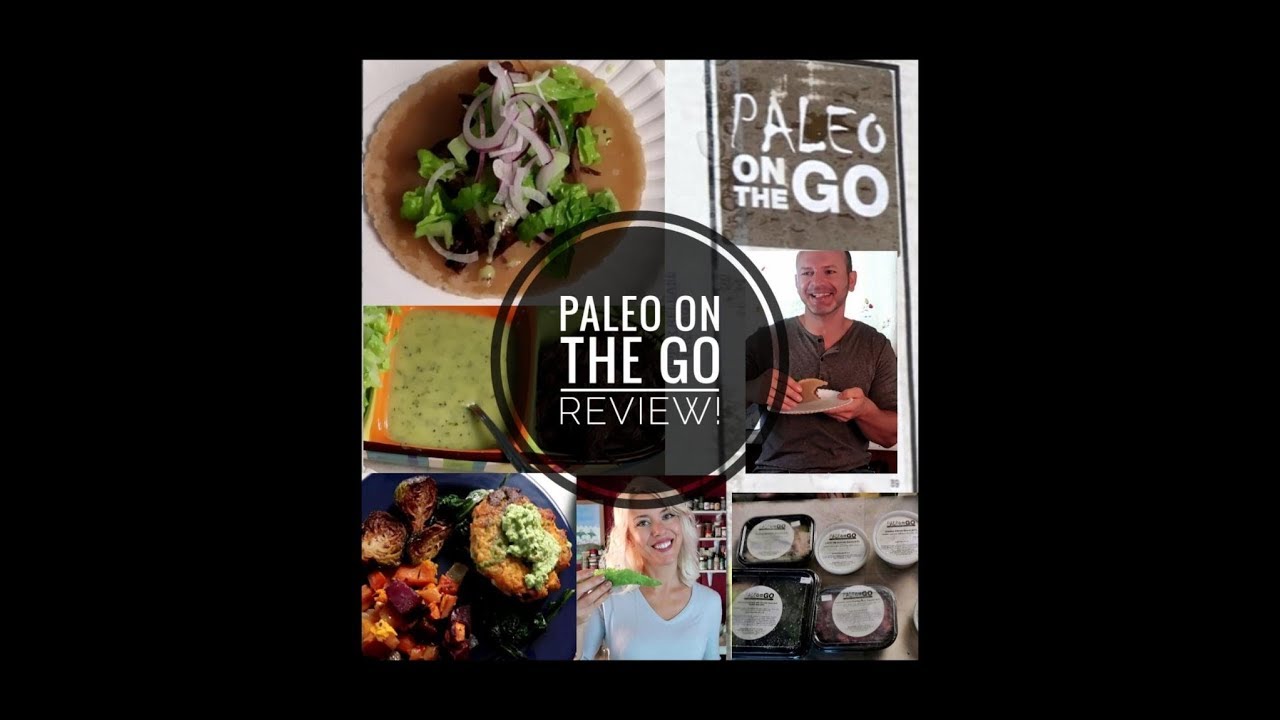 Pros
Meat and fish is sourced from humanely raised farms
Frequently changing paleo meals, so you don't get bored
Delivery within 2 days and overnight shipping available as well
Good meal bundles and subscriptions available
Cons
Not entirely reliant on organic sources
While all the animal products are sourced from farms where they were humanely raised without hormone and antibiotic treatments, I would still like to see some more organic options as well.
​
And if you're a strict vegan and don't eat animal products at all, then this one's not for you.
6 - Eatology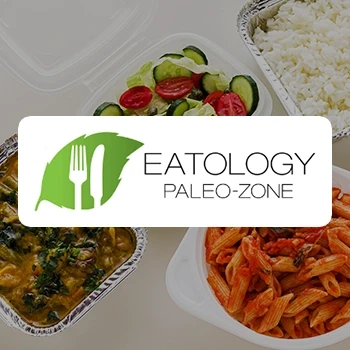 This company claims to have one of the most frequently changing menus, and you can definitely see that ​every week.
It's great if you really want to ​eat something new ​daily, but what if you really enjoyed an entree and then it's not on the menu for a while?
Anyway, all the food from Etology Paleo Zone is prepared by trained chefs, and there is quite a large selection of different meals for the day.
The pricing system is very simple; a medium-size meal costs $10.50 and a large one $12.75​ per serving.
Pros
Menu changes on a daily basis
Simple pricing based on meal sizes
Good discounts on bulk orders
Family platter options available
Cons
Online ordering doesn't include images
But you can save a good bit by choosing a meal delivery subscription or bulk order.
Personally, I'm a sucker for images when it comes to choosing my meals and their ingredients, but with Eatology, it's all about presenting the ingredients along with nutrition info on the food. Still, it's a good and reliable service if you're on a paleo diet or just want to eat simple, healthy meals.
7 - Factor 75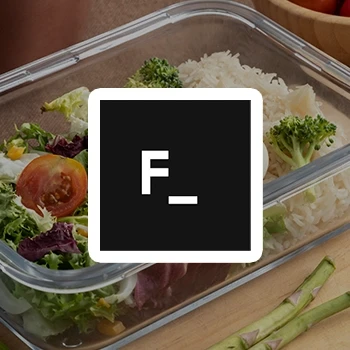 Next up is a service I know quite a few people use on a regular basis where the main focus is on entrees and a few desserts you can eat while on a strict paleo diet or are on a weight loss journey.
The weekly ​meals are constantly changing, giving ​the health conscious good choices​. And best of all, they do taste great.
​Factor 75 paleo meal delivery involves no cooking, as everything is delivered ready to heat up, which is ideal for very busy people with specific health goals. And if you do like the meals, then make sure you look into some of the bulk order options available.
Pros
Meals are prepared and delivered fresh, not frozen
No cooking needed, simply heat up your delivery
Constantly rotating recipes give you a pretty good selection
Bulk plan discounts are very good value
Cons
Paleo selection could be a bit better
If you're very strict with your paleo diet, then you might find that the weekly menu options are a bit limited when compared to the other options above.
8 - Kettle Bell Kitchen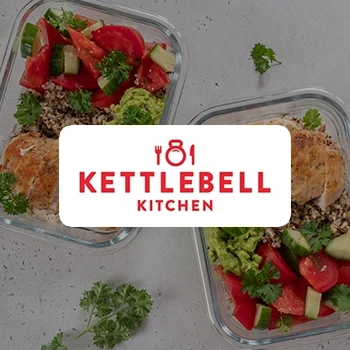 This is one of the meal delivery services ​that's great for athletes of all levels, or for anyone with some very specific health and weight loss goals.
All the meals are prepared by trained chefs, and there are quite a few paleo diet options to choose from.
There is a really good focus on getting the nutritional balance right, and many online reviews, even from performance athletes said they were very happy with the macro balance.
Several users report how the menu has helped with with their weight loss journey.
Pros
Select a paleo meal plan for your fitness goals
Strong focus on sports nutrition for a balance of carbs and protein
Choose from a weekly menu or custom meal plan
Good price ranges for different meal​s
Cons
Some more flexibility within meal plans would be great
While it's great that you can pick your preferred meals for your physical training goals, you don't have a huge amount of say about what you get delivered. There was one week where two of my deliveries had butternut squash, which for some reason I just don't like.
​Other Resources You Can Enjoy:
Ready-Made vs Ready To Cook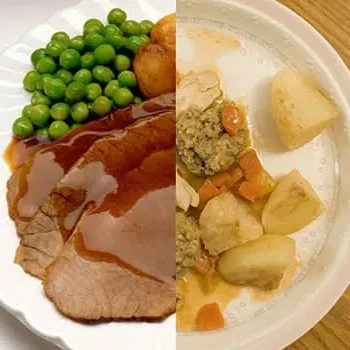 What you've seen on the above list is two types of meal delivery services.
Firstly, there is a ready-made service, where ​meals arrive at your door, and all you have to do is heat it up.
Within 5 minutes, your food will be ready for eating.
Secondly, there is a ready to cook service, where you receive all the ingredients pre-measured, including all the herbs, spice, and produce, ​together with simple instructions.
You still have to do some prep work and cooking, but ​both delivery services are generally very easy. You can enjoy eating your meals in 20 to 30 minutes tops.
The good news is these ready-to-cook services are pretty flexible and while they are pre-prepared for you, you can still choose from an extensive menu. Check out Sizzlefish subscription choices -- you can choose from their meal plans or build your own wild-caught seafood box as you wish.
There's obviously a price difference to consider, but which option works best for you will depend on whether you have the time to cook.
Are Paleo Frozen Meals Healthy?
Yes, paleo frozen meals are healthy, but I generally stay away from them [1]. The freezing process can break down a lot of the flavors and texture, which ultimately makes for not such a nice experience.
However, when you bulk order from these delivery services and then freeze ​them at home when ​they arrive, there is the advantage of significant cost savings compared to buying on a per serving basis. So, make sure you weigh it up for what's more important to you [2].
FAQs
Are Meal Subscription Services Worth It?
Yes, meal subscription services are worth it, especially if your daily life and routine make it difficult to shop for and prepare the raw ingredients. And when it comes to specialty diets like paleo or keto, such services can make life a lot easier.
Are Meal Kits Cheaper Than Buying Groceries?
No, meal kits are not cheaper than buying groceries fresh in the store. When you factor in the labor and delivery costs, there really cannot be room to make such a service cheaper. But, if you value your time and effort, it can work out in your favor.
Which Service Should You Try Out?
I always recommend Trifecta to my family, friends, and clients. It's also one of the paleo meal delivery services I use the most because it's so easy and convenient.
While I can't select particular food to add to my plan, I've never been disappointed because every single meal I've tried is healthy and tasty.
If you've had some experience with these meal delivery services, then why not share your story on one of our social media channels?
Our #1 Best Paleo Meal Delivery
Click For Best Price

Pros
Ready to eat meals
Wide range of delightful meal plans to choose from
Weekly delivery that's customizable based on your needs
The entire menu is gluten-free and 100% organic
Get the BEST PRICE until the end of September
Cons
You can't select specific meals
Was this article helpful?