As a certified personal trainer, I've seen many clients struggle to control their food cravings and stick to a diet plan.
I delved into various weight loss programs, and one that surfaced with promise is Nutrisystem.
So, I teamed up with our dietitian and spent several hours of research to examine this weight loss program's samples.
What Is Nutrisystem?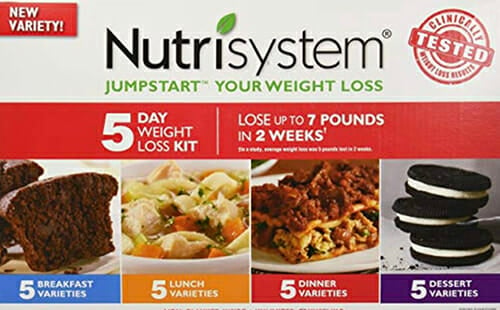 Nutrisystem is a 28-day low-calorie weight loss program and meal delivery service. The company provides you with a meal plan in the form of pre-packaged foods delivered straight to your door and require minimal preparation.
Based on our tests and research, the Nutrisystem diet consists of shelf-stable and frozen meals (roughly 50% carbohydrates, 25% fat, and 25% protein).
This way, you feel full while eating fewer calories than usual. They're also very big on so-called "smart carbs," and according to one of the studies found on the National Center for Biotechnology Information website, these are great for avoiding raising your blood sugar too high [1].
Our #1 Recommendation
Nutrisystem
Click For Best Price

Companies Similar to Nutrisystem
How Does Nutrisystem Work?
Nutrisystem works by offering different plans that you can choose from depending on your age, gender, and other factors.
For instance, diabetic and vegetarian plans are available for people with food restrictions who want to lose weight. There's even a version for people on a gluten-free diet.
With the Nutrisystem diet, you get three healthy meals per day that are tailored to your needs. Each meal averages about 300-400 calories, ensuring you stay within a daily caloric intake of 1200-1500 calories, depending on your plan.
Based on our tests, there are different plans to choose from, although most dieters will start off with the "Turbo 13 Plan" designed for people just starting their weight loss journey.
Depending on the package you choose, you may customize your menu options and use special online tracking tools and systems that allow you to monitor your results over time. According to the Stanford Medicine website, these drastically help lose weight [2]. In my case, I lost 5 pounds in the first two weeks, as tracked by Nutrisystem's online dashboard.
Nutrisystem foods are designed to be low-sodium and lower-glycemic foods, meaning that you're eating healthier foods for your body.
A low glycemic diet (or low GL diet) has benefits including helping normalize blood sugar, prevent insulin resistance, prevent fatigue, and keep you fuller and energized for longer.

- Jillian LevyHolistic, Health Coach
Pros
Industry longevity and solid brand reputation
You can pick meal plans based on gender and food preferences
1200 calories/day (women), 1500 calories/day (men) meal plans help maintain calorie deficit with consistent exercise routine
Cons
Lacks keto-friendly meal plans
What Foods Can You Eat?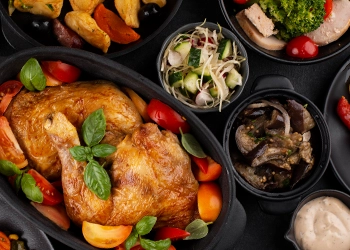 There are many healthy Nutrisystem food options that you can eat on the plan, as well as "healthy versions" of junk foods. While on the Nutrisystem plan, we realized you're encouraged to eat three pre-packaged foods per day and some snacks.
For example, food choices include double chocolate muffins, Margherita pizzas, and mushroom-stuffed chicken breasts.
These options are designed to be low in calories while being filled with nutrients, lean protein, and fiber.
Dieters can eat as many of these low-calories vegetables as they like, and they're great for people with diabetes too.
As mentioned earlier, the Nutrisystem diet is also big on "smart carbohydrates" such as those found in beans, fruit, and whole grains. There are diabetes-friendly protein bars available too for a healthy and delicious snack.
It also places a huge emphasis on lean protein, which allows you to lose weight and gain/maintain muscle mass while keeping your heart healthy.
What Foods Can't You Eat?
You can't eat foods outside of the meal plans, including food from restaurants and cafés, as this is a diet food delivery service with strict dietary guidelines and pre-packaged meals.
You can't eat foods outside meals such as meals from restaurants and cafés.
You also need to strictly limit your alcohol intake for the week, which may cause problems if you're a regular social drinker.
Condiments such as ketchup, mayonnaise, and avocado are discouraged on the Nutrisystem diet, as they add extra fat and calories to your meals.
A natural, homemade dessert in a reasonable portion size is better than alcohol. A simple glass of wine is better than a highly processed or large portion of dessert. It is all about making the most whole, real food and drink choices.
- Lisa Eberly, Dietitian
Nutrisystem Meals
Let's go over some real options for meals and snacks from a typical day in the Nutrisystem diet.
Meal
For Women
For Men
Breakfast

Nutrisystem® Blueberry Muffin
Milk, fat-free, 1 cup
Hot tea with calorie-free sweetener

Eggs, 2 scrambled
Whole wheat toast, 1 slice
Light margarine, ½ tbsp.

Morning Snack

Nutrisystem® Honey Mustard Pretzel Bits

Nutrisystem® Turbo™ Shake

Lunch

Nutrisystem® Cheese Tortellini
Turkey breast, 2 oz.
Green beans, cooked, 1 cup

Nutrisystem® Tuna Salad (add whole grain roll)
Tomato, sliced, 1 cup
Celery, 2 medium stalks

Afternoon Snack

Cottage cheese, low-fat, ½ cup
Peaches, canned in water, 1 cup

Cashews, unsalted, 2 tbsp.
Raisins, ¼ cup

Dinner

Nutrisystem® Turkey and Stuffing
Turkey breast, 2 oz.
Mixed greens, 1 cup
Cucumbers, 1 cup
Salad dressing, fat-free, 1 tbsp.

Nutrisystem® Chicken Alfredo
Spinach, cooked, 1 cup

Evening Snack

Nutrisystem® Chocolate Cake
Whipped topping, fat-free, 3 tbsp.

Nutrisystem® White Cheddar Popcorn
How Much Does Nutrisystem Cost?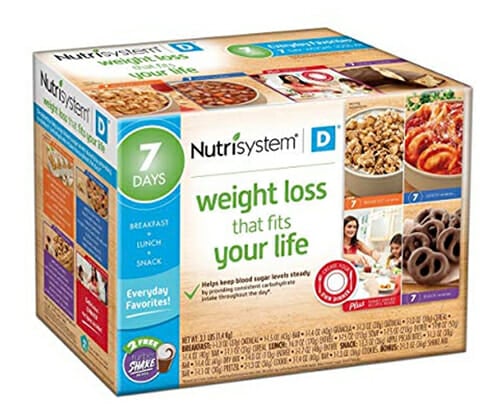 Nutrisystem costs between $284 and $429. Each Nutrisystem program is priced differently, depending on your gender and the plan you've opted for.
For instance, the "Uniquely Yours" and "Uniquely Yours Plus" plans cost more money, but they allow you to customize your Nutrisystem meals and snacks according to your food preferences.
At the time of writing, this is how the cost is broken down for a 28-day Nutrisystem plan:
| Package | For Men | For Women |
| --- | --- | --- |
| Basic Package | $324.99 | $284.99 |
| Core Package | $349.99 | $309.99 |
| "Uniquely Yours" Package | $389.99 | $349.99 |
| "Uniquely Yours Plus" Package | $429.99 | $389.99 |
| Vegetarian Package | $389.99 | $349.99 |
Customer Reviews and Brand Reputation
Below are a selection of testimonials sourced from the company's official website:
"There was just so much on it that I felt would satisfy me. I didn't want to have something where I would feel hungry all the time. And with Nutrisystem, I was able to eat and I was able to eat good things that I really like."

- John
"You're not missing anything by eating Nutrisystem. You're still enjoying your food and enjoying your life much more because now you're enjoying the food, but you're healthy and you're losing weight."

- Sheila
"The plan is super easy to follow. Even if you're on the road a lot, you can take all of your meals with you. Everything is perfectly portioned and planned out. All you have to do is just follow the plan and it works."

- Lindsay
Nutrisystem Alternatives
Noom
Noom is a weight loss app focusing on behavioral changes to help you lose weight. It offers personalized meal plans, exercise tracking, and one-on-one coaching.
Noom stands out for its behavioral psychology approach by including features such as water intake tracking, goal setting, mood enhancement, self-care practices, and guided breathing exercises.
The monthly subscription is less expensive than Nutrisystem ($59.99 per month). However, our tests indicate that synchronization with other fitness trackers can have some delays.
Paleo
Trifecta Nutrition offers Paleo meal delivery with meals that are fully prepared and delivered weekly. The meals are designed to align with a paleo diet.
It is best for those who strictly follow a Paleo diet and prioritize organic, high-quality ingredients.
However, the initial cost of the Paleo diet closely approaches that of Nutrisystem, standing at $110.99 per week, which may be expensive for some people.
Diet-to-Go
Diet-to-Go offers chef-crafted meals that are ready to eat in under 3 minutes. The service provides personalized menus and offers a variety of flavors.
Compared to Nutrisystem, this meal delivery system offers a broader selection of choices and provides specialized menus, including options tailored for individuals with diabetes.
FAQ
How Healthy Is Nutrisystem?
Nutrisystem is healthy for the vast majority of people, especially when combined with regular workouts and physical activity.
How Many Calories a Day Do You Eat on Nutrisystem?
You can eat around 1,500 calories a day on Nutrisystem. This allows them to go into caloric deficit, ensuring everyone loses weight passively. However, for maximum results, it's best to follow it up with exercise routines.
How Much Weight Can I Lose on Nutrisystem?
You can lose between 13 and 15 pounds on Nutrisystem in the first month.
Can You Drink Coffee on Nutrisystem?
Yes, you can drink coffee on Nutrisystem, but you must be sure to avoid adding sugar and high-calorie milks or creamers.
Can You Eat Fruit on Nutrisystem?
Yes, you can eat fruit on Nutrisystem, assuming that it's not a particularly calorie-filled fruit. Generally speaking, most fruits and vegetables can be eaten in several servings on a Nutrisystem diet, and do not spoil your diet. This is due to their health benefits and high levels of nutrients.
Are Nutrisystem Meals Frozen?
Yes, some Nutrisystem meals are frozen, allowing you to keep them fresher for longer. The frozen meals will be delivered by a special truck which is designed for transporting cold loads.
Is Nutrisystem Healthy For Diabetics?
Yes, Nutrisystem is healthy for diabetics, as the foods are purposely low on the GI index, meaning that they don't raise your blood sugar too high.
How Much Water Should I Drink on Nutrisystem?
You should drink as much water as your body needs while on Nutrisystem. On average, people need around 1.8 liters of water every day in order to stay healthy.
How Often Should I Weigh Myself on Nutrisystem?
You should weigh yourself once a week on Nutrisystem, on the same day, in the morning, and while wearing no clothes if possible. It ensures your progress is more realistic while allowing you to feel pride in your achievements.
Do I Have to Freeze Nutrisystem Meals?
No, you do not need to freeze your Nutrisystem meals unless you specifically order frozen foods from the "Uniquely Yours" or "Uniquely Yours Plus" plans.
Is Nutrisystem Heart Healthy?
Yes, Nutrisystem is heart healthy. The program's meals and snacks are low in saturated fats, trans fats, and sodium, while being high in smart carbohydrates, good fats, lean protein, and high-fiber whole grains.
How Effective is Nutrisystem for Different Body Types?
Nutrisystem can be effective for a variety of body types, as it offers personalized plans that cater to individual metabolic rates and dietary preferences. However, results may vary, and users with unique dietary needs or slower metabolisms need to choose the plan that best fits their specific requirements.
What Are the Best Strategies for Maintaining Weight Post-Nutrisystem?
After completing the Nutrisystem program, maintaining weight loss typically involves adopting a balanced diet and regular exercise routine. Nutrisystem also offers transition and maintenance plans that gradually reintroduce regular foods while maintaining portion control.
How Do Nutrisystem Plans Vary for Different Age Groups?
Nutrisystem offers specialized plans that cater to the nutritional needs of different age groups, with variations in calorie content, nutrient balance, and portion size. These plans are designed to address the changing metabolic rates and dietary requirements associated with different life stages.
Our Verdict on Nutrisystem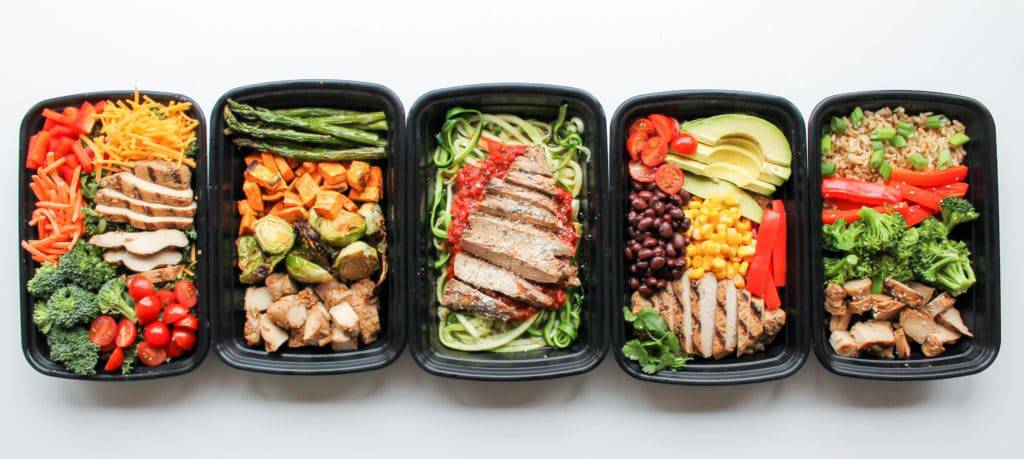 Nutrisystem has been in the industry for so long that people trust it more than other similar diet plans on the market. As someone who has tried multiple diet plans, I can attest that Nutrisystem's long-standing reputation adds a layer of trust that newcomers in the market lack.
But, If you're like me who likes a variety of flavors while sticking to your calorie restrictions, I suggest you check Diet-to-Go instead.
It has more flexible plans and the menu is a lot more enticing, too, including the dessert and snack options. I also appreciate that they have specific menus for diabetics and keto dieters.
We Recommend This Instead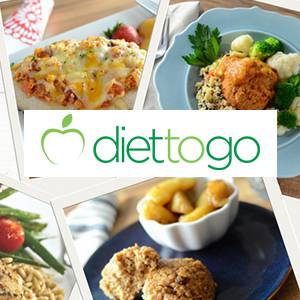 Click For Best Price

Pros
Foolproof
Customizable
"Healthy" Junk Food
Get the BEST PRICE until the end of December
Cons
Shipping only to the continental US
Was this article helpful?