Gymnastics showcases the dedication and prowess of its athletes.
Their bodies show the effort they put in to be successful, and we thank them for that.
Here's our list of the top 15 male gymnasts who've not only excelled in the sport but have also captivated audiences with their charisma.
The World's Hottest Male Gymnasts
15. Arthur Zanetti
Arthur Zanetti is an athlete who won the gold medal in the rings exercise back in 2012.
Zanetti is originally from Brazil, a place called São Caetano do Sul. He turned 31 in April, although one could never guess from his youthful-looking body and face.
 

View this post on Instagram

 
Related Articles:
14. Alexander Naddour
Naddour is a former American artistic athlete who had a successful career with various medal wins before retiring.
He showcased a combination of strength, agility, and precision that used to leave spectators in awe. His gravity-defying flips and flawless routines are a result of rigorous training focused on building strength, improving flexibility, and refining techniques.
Alex Naddour, with his team, won a bronze medal at the 2011 World Artistic Gymnastics Championship.
 

View this post on Instagram

 
13. Brinn Bevan
Brinn Bevan is one of the youngest gymnasts on our list, but he certainly deserved his spot on our page.
Bevan was part of the British team that participated in the Rio 2016 Olympics.
They were the first men's team to win a medal at the 2015 World Gymnastics Championships for Great Britain.
Brinn Bevan participated in the Northern European Championship held in 2019, where he won the gold medal on the pommel horse and a silver medal in the team event.
 

View this post on Instagram

 
12. Deng Shudi
Deng Shudi doesn't perform well in gymnastics and sports; he excels at them. He is a Chinese artistic gymnast living in Beijing.
There are many reasons to mention his name. Some of them are related to his incredible body figure, while others are related to his many sporting successes.
He played for the Chinese national team at the World Championships in 2014 and 2015 [2].
 

View this post on Instagram

 
11. Max Whitlock
Max Whitlock is a very famous British professional gymnast. He devoted his life to sports and won Olympic medals six times—three gold and three bronzes.
In addition to being a six-time Olympic medalist, Max excelled at the world competition, where he won three gold and two silver medals.
Many women have been attracted to his stunning brown eyes and unique blonde hairstyle.
 

View this post on Instagram

 
10. Louis Smith
A British gymnast nicknamed Lou-Lou won a bronze medal in 2012 in London at the Olympic Games.
He was the first British to win Olympic medals in three games.
Although Louis often seems serious, he fails to hide a flirting smile in photos.
Louis retired from gymnastics even though he was only thirty-two years old.
9. Francisco Barretto Jr.
Francisco Barretto Junior was one of the participants in the Summer Olympics. Francisco participated in the World Artistic Gymnastics Championship held in Glasgow in 2015 and qualified in 2016 again.
 

View this post on Instagram

 
"Everything is about your movements and precision and timing, which is what gymnastics is about."

– Shawn Johnson, American Professional Gymnast
Besides being a Brazil national team player, he's also a dedicated husband.
8. Donnell Whittenburg
American gymnast Donnell has become a valid synonym for a muscular and defined body.
He is originally from Baltimore and recently turned 27. In 2014, he won the World Artistic Gymnastics Championship as well as the U.S. National Championship.
His flawless complexion and tattoos further contribute to his sexy appearance.
 

View this post on Instagram

 
7. Kohei Uchimura
Kohei Uchimura is a Japanese artistic gymnast who won seven Olympic medals: three gold and four silver.
Born and raised in Japan, Kohei has won the World Medal 21 times.
He also influenced the Olympic Games held in Rio when he won two gold medals.
Kohei Uchimura is known for his spectacular body, exceptional hair, and gorgeous face.
6. Sam Mikulak
One of the best gymnasts in the world is Sam Mikulak. Originally from Colorado Springs, he is a six-time U.S. national all-around champion.
Sam Mikulak also won the Olympic medal three times, and in 2018, he won the world bronze medal.
Sam's achievements, like those of many of his peers, are a result of strict training regimens and dietary habits.
To fuel their intense training sessions, gymnasts prioritize a diet rich in nutritious foods. Their daily routines involve hours of practice, focusing on building strength, improving flexibility, and perfecting skills.
 

View this post on Instagram

 
5. Arthur Nory Mariano
Arthur Nory Mariano is a member of the Brazilian national team.
This 5.41-foot-tall and handsome gymnast proved that he deserves a spot on our list of the sexiest male gymnasts.
In 2016, in Rio at the Summer Olympics, he showed that he is more than just a good-looking gymnast; he also won a bronze medal.
 

View this post on Instagram

 
4. Paul Ruggeri
Paul Ruggeri is known for his sporting successes but also for his great smile. Paul competed for the University of Illinois, and he was on the national team from 2010 to 2016.
Many people are also familiar with his wife, Mia Akins. If you've ever heard of "Charlotte Today," then surely you know who she is.
These guys radiate with their beauty and charm.
3. Luke Strong
Luke Robert David Strong was a British bronze medal winner in the 2014 European Championship.
He is a trampoline gymnast with an enviable body.
Unfortunately, he announced his retirement from trampolining, but we hope that there will be another opportunity to watch his performance and stunning looks.
 

View this post on Instagram

 
2. Josh Dixon
Josh Dixon is another award-winning athlete who undoubtedly deserves a spot on our list.
He discovered his love for sports when he was just a young boy.
His older sisters were also practicing different sports, which aroused his curiosity.
Three years in a row—2014, 2015, and 2016—Josh won bronze medals at the Winter Cup (the first two mentioned years in vault and the last year in floor exercise).
 

View this post on Instagram

 
1. Danell Leyva
Danell Johan Leyva is a 29-year-old Cuban-American gymnast known for competing in the Olympic Games in the United States.
In addition to winning silver and bronze at the Olympics, he also devoted himself to motivational speaking, acting, and writing about sports.
Although he seduced many ladies with his amazing body, he showed that it was not his only attribute.
Danell's multifaceted pursuits highlight the broader influence of male gymnasts on popular culture. Beyond their athletic achievements, many, like Danell, have become icons of athleticism, influencing documentaries, movies, and music videos.
 

View this post on Instagram

 
Was this article helpful?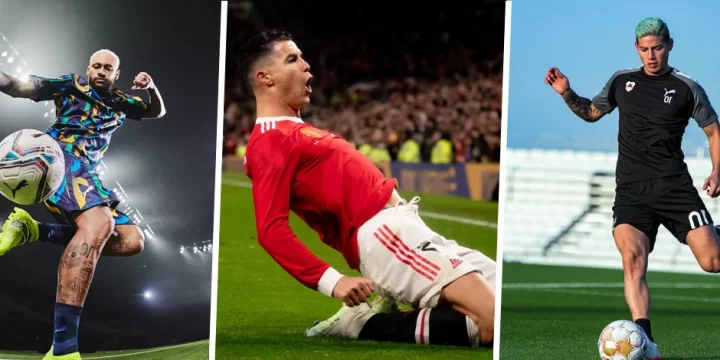 By Lisa Lorraine Taylor, CPT
21 days ago
21 Hottest Male Soccer Players (2023) Sexiest Pics Ranked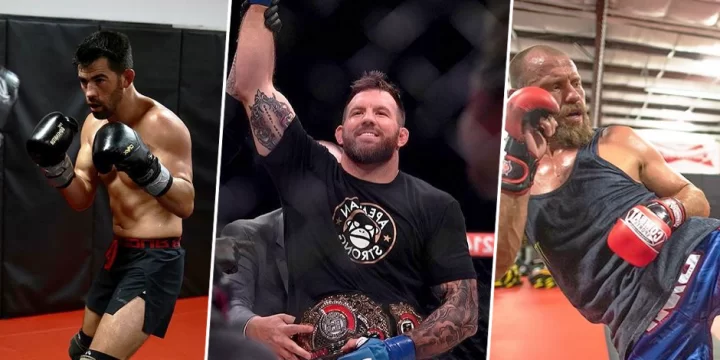 By Isaac Robertson
2 days ago
11 Hottest Male MMA Fighters In The World (2023 Updated)