Having tried various celebrity workouts myself, I always find it fascinating to research them. Tom Hardy's transformation caught my attention, reminding me of the dedication it takes to achieve such results.
I was impressed with his sudden change in appearance ever since watching his performance as Charles Bronson.
But it wasn't until movies like Warrior that he got ripped.
Drawing from my own experiences with different workout routines, I spent a few weeks diving into interviews and social media posts to understand the evolution of Tom Hardy's fitness cruise.
Here is what we found.
His Stats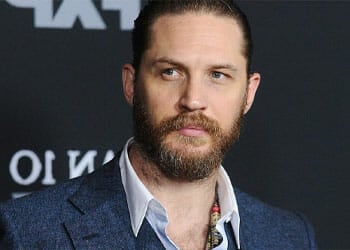 Born: September 15, 1977
Height: 5'10"
Weight: 170 lbs
Waist: 45"
Chest: 34"
Tom Hardy adjusts his diet and workouts for specific roles.
He notably bulked up for roles like Tommy Conlon in 'Warrior' and Bane in 'The Dark Knight Rises'. Achieving such muscle definition requires pushing your body to its limits.
And to develop muscles like that, you have to push your body a lot further than ever before.
"I'm here to challenge myself and to see whether I can shape-shift in an environment that's actually quite daunting, but which I think would be nice to shine a light into. The destination of any interesting drama is that you shine a light into a place that not many people know about."

– Tom Hardy
 

View this post on Instagram

 
Tom Hardy's Workout Routine
When I first tried replicating Tom Hardy's workout, I first noticed the focus on just five different exercises each day. I also realized Hardy's slow movements and multiple sets that intensify the following training.
Monday: Shoulders
With every single rep of the exercise below, you want to count to 2 for the particular move, then hold for a second before releasing slowly over 3 seconds.
That maximizes the time under strain, which makes your training more effective for bulking.
Dumbbell shrugs (3 to 5 sets of 12 reps)
Seated rows (3 to 5 sets of 12 reps)
Military press (3 to 5 sets of 12 reps)
Lateral raises (3 to 5 sets of 12 reps)
Lat pulldowns (3 to 5 sets of 12 reps)
Tuesday: Chest & Arms
This training day is all about the glory muscles that give you that well-defined upper body.
Dumbbell incline bench press (3 to 5 sets of 12 reps)
Weighted press-ups (3 to 5 sets of 12 reps)
Cable Flys (3 to 5 sets of 12 reps)
Overhead triceps extension (3 to 5 sets of 12 reps)
Weighted dips (3 to 5 sets of 12 reps)
Wednesday: Legs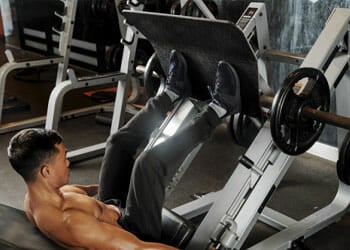 Tom Hardy doesn't forget to train his legs, and if you saw him in the role of an MMA fighter in Warrior, you will have noticed very strong legs.
Back squats (3 to 5 sets of 12 reps)
Dumbbell lunges (3 to 5 sets of 12 reps)
Hamstring curls (3 to 5 sets of 12 reps)
Calf raises (3 to 5 sets of 12 reps)
Leg press (3 to 5 sets of 12 reps)
Thursday: Back & Arms
Now it's onto the home stretch with another day to focus on the shape of the arms and back muscles.
Barbell curls (3 to 5 sets of 12 reps)
Weighted pull-ups (3 to 5 sets of 12 reps)
Arnold press (3 to 5 sets of 12 reps)
Deadlifts (3 to 5 sets of 12 reps)
Hammer curls (3 to 5 sets of 12 reps)
Friday: Full Upper Body
To finish off the week, Tom does a full upper body routine, which explains why his chest and shoulders look so ripped.
Barbell rows (3 to 5 sets of 12 reps)
Dumbbell bench press (3 to 5 sets of 12 reps)
Wide-grip pull-ups (3 to 5 sets of 20 reps)
Military push-ups (3 to 5 sets of 20 reps)
Plank (3 to 5 sets of 90+ seconds)
Saturday/Sunday: Active Rest Days
On rest days, Tom stays active by walking and hiking to aid muscle recovery.
Other workout routines:
Workout Principles
From my time following the Tom Hardy workout routine, I can attest to the dedication it demands. During the bulking phase, I spent at least 90 minutes at the gym five days a week.
This is something that drastically changed for Tom when he went from a man who was in good shape to a completely ripped superhero with an extremely well-defined six-pack.
What we found interesting as well is that Tom has mentioned splitting his workouts into several shorter routines per day. Those might only last about 20 minutes at a time.
It's not an ideal solution for most people who have work and family life to deal with, but it might be worth trying out if you have the time.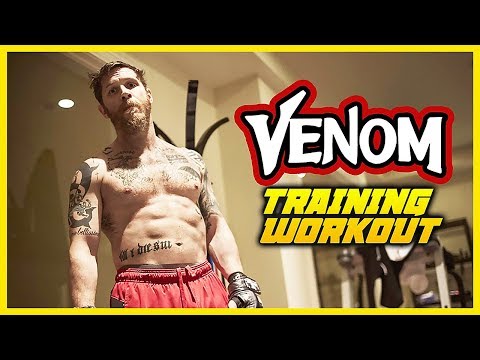 Tom Hardy's Diet Plan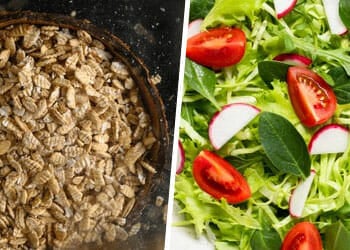 Meal 1: Rolled oats cooked with chia seeds, 4+ slices of Ezekiel toast with honey
Meal 2:  Protein shake, Bowl of mixed fruit
Meal 3:  4 egg veggie omelet, Bowl of salad with green leafy vegetables
Meal 4: Protein bar or shake, Cup of unsalted nuts
Meal 5:  Lean protein of grass-fed steak or chicken, Large bowl of brown rice
Related: Yoel Romero's Workout and Diet
What Supplements Does He Take?

Here are the supplements that Tom Brady likely takes:
1. Protein Shakes
Building muscle mass requires your body to go into overdrive for protein synthesis. And if you don't get a regular boost of vital amino acids, then you might limit your progress.
That's why Tom relies on a high-quality grass-fed whey protein to gain that constant boost.
2. Fat Burner
Dealing with that excess load of calories will help with bulking up also adds to Tom's BMI. To gain more control over it, he would often use fat burners during a cutting phase. Some of these supplements allow him to burn fat even when he isn't exercising, making it more efficient.
Nutrition Principles

For Tom's bulking phases, his diet included lots of complex carbohydrates [1]. At the same time, he avoided simple carbs, especially sugar, at all costs.
Those blood sugar spikes can completely mess up your diet plans and severely limit how much control you have over your body fat percent. 
From a macro perspective, that would generally mean about 40% carbs, 20% fat, and 40% protein.
It also means a calorie surplus of 20% or more and reliance on protein and other supplements.
His Mindset & Motivation
Tom Hardy's role transformation shows his physical capabilities and mental strength. The mindset required to undergo such drastic changes requires three aspects:
Discipline
Determination
Clear future projetions
For many, the monotony of a strict regimen is demotivating. However, Hardy often speaks about visualizing the character he's set to portray. By doing this, he finds the motivation to push through grueling workouts and dietary restrictions. This "becoming the character" method, even before filming starts, helps him stay on track.
---
References:
https://medlineplus.gov/ency/imagepages/19529.htm
Was this article helpful?