Having huge back and arm muscles is cool, but having those veins show in the middle of the gym after lifting 2 tons of weight is even better.
However, you may have tried everything from a healthy diet to different training methods to get those veins popping, but still unsuccessfully.
As a certified personal trainer and based on 30-hour research, I created an easy-to-follow guide on how to get more vascular even if you have too much body fat.
After reading the article, you will know every important step to get more vascular and additional tips to further increase your vascularity.
Quick Summary
To get more vascular, you must lose weight and reduce your body fat percentage, increase muscle growth through hypertrophy training, employ different training techniques for increased blood flow and vascularity, fix your diet, hydrate, and consider vascularity supplements.
Factors that affect vascularity include body fat percentage, blood pressure, size of your muscles, water retention, and hydration status.
For your veins to be visible, your body fat must be between 6-13% for men and 14-18% for women.
Based on my years of training clients, I've found that the key to vascularity lies in the perfect balance of diet, exercise, and patience.
What Is Vascularity?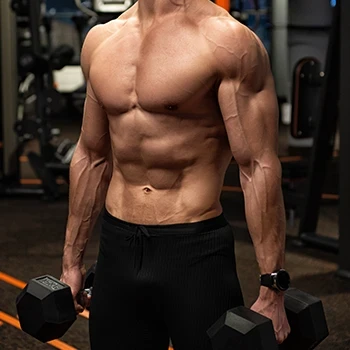 How to Get More Vascular: 6 Steps
Here is how to get more vascular in 6 steps:
Reduce your body fat percentage to become leaner
Build more muscle mass through hypertrophy training
Employ training techniques to maximize vascularity
Tweak your diet
Hydrate
Consider nitric oxide supplements
Let's dive deeper into each one separately so you can understand the overall process behind it.
"Usually getting a "pump" during your workout is considered a bodybuilding thing. Skin-stretching biceps and pulsating vascularity seem like they're just for aesthetic purposes, for gymbros and gals who want to look swole before heading to the beach."

- Nick English, Certified Personal Trainer
1. Reduce Your Body Fat Percentage to Become Leaner
In my experience as a personal trainer, this first step is crucial for getting more vascular. I've seen clients who initially struggled with high body fat percentages make remarkable progress by focusing on this aspect.
Body fat, or adipose tissue, includes both external fat and fat around organs. It's measured as a percentage of your body weight relative to lean mass.
Despite following advanced gym routines, diet, and supplementation, many struggle with vascularity due to excessive subcutaneous fat, which hides blood vessels.
The key to losing fat lies in a combination of hypertrophy and aerobic exercises, alongside a proper diet and supplementation.
Maintaining a caloric deficit is essential, consuming fewer calories than you burn. Opt for low-sodium foods to minimize carb-induced water retention.
Beginners should aim for cardio workouts in the 35-50% aerobic zone. Achieving 6-13% body fat for men and 14-18% for women is ideal for visible vascularity.
To see a good definition and vascularity, you must achieve between 6-13% body fat percentage for men and 14-18% for women.
2. Build More Muscle Mass Through Hypertrophy Training
My experience training clients has shown the effectiveness of muscle hypertrophy training in boosting vascularity.
Hypertrophy training, as defined by the International Journal of Environmental Research and Public Health, involves specific sets, reps, rest intervals, and training volume to grow muscle and strength. [1].
Studies in the National Library of Medicine suggest combining this with progressive overload, gradually increasing reps, sets, and volume [2].
Begin workouts with compound exercises like squats, bench presses, and deadlifts, transitioning to isolation exercises later.
Adequate rest, about 48-72 hours as recommended by the International Journal of Exercise Science, is crucial for recovery [3].
Finally, a protein intake of 1 g per pound of body weight is advised for optimal muscle growth, as per the Journal of the International Society of Sports Nutrition. [4].
3. Employ Training Techniques to Maximize Vascularity
4. Tweak Your Diet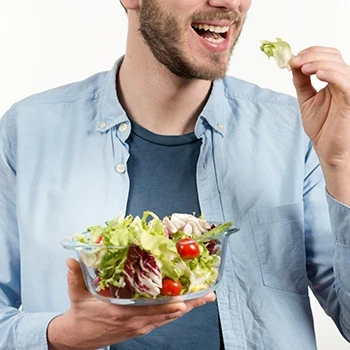 Factors That Affect Vascularity
Here are the main factors affecting your vascularity.
"Blood flow restriction training, also called occlusion training, involves placing an inflatable cuff on the limb you're exercising. The idea is to restrict some — but not all — blood flow to your muscle while you're lifting weights. This restriction is often touted as a way to make your muscles grow bigger, faster."

- Alex Polish, Certified Personal Trainer
Body Fat Percentage
The most important step towards getting more muscular is decreasing your body fat percentage.
Subcutaneous fat is located directly under your skin, and if you have too much of this type of fat, it will prevent your veins from popping out.
The more muscles you have, the more they push against the skin, forcing the blood vessels to appear.
This effect can vary between men and women due to hormonal differences, with men typically exhibiting more pronounced vascularity, a fact that reflects the diverse ways our bodies respond to muscle building and fat loss.
When you have more fat, it will mask the blood vessels and prevent you from getting veiny.
Blood Vessel and Capillary Density Size
You can still significantly impact your vascularity even though genetics play a massive role.
When you train hard and for prolonged periods, your blood pressure increases due to a higher heart rate and increased pressure throughout the system.
This will push more blood through the active muscles, boosting localized vascularity.
Muscle Size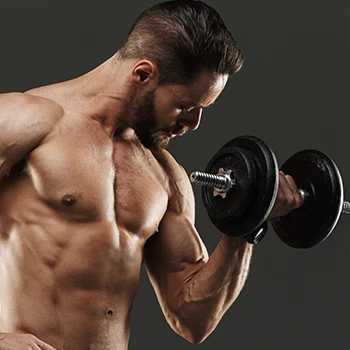 Increasing muscle density and size will make you more vascular since the muscles push against the blood vessels, making them visible on the surface.
This is why hypertrophy and strength training is crucial.
You must increase your lean muscle mass through hypertrophy and strength training to push those blood vessels on the surface and make your veins show.
The main point is that the visibility of your veins under your skin significantly depends on your ability to reduce body fat percentage.
Hydration Status
Hydration is one of the most important factors when it comes to vascularity. It plays a major role in the appearance of blood vessels throughout the body.
When well hydrated, you will have increased blood flow since blood is slightly less than 80% water.
However, it is important to mention that altering your hydration status may be risky, and you should be cautious so you don't cause severe health problems.
Additional Tips to Get More Vascular

Below are some additional tips to get more vascular in the shortest time possible.
Lose Fat Slowly to Retain as Much Muscle Mass as Possible
The part of getting more vascular is the rate at which you lose body fat and weight.
Knowing that you will likely experience muscle loss during a diet is useful, but the goal should always be to lose as little as possible.
Losing those muscles will decrease your overall vascularity in the long run.
A general rule is to aim to lose between 1-2 lbs per week, which is the safe range for most people.
Do More Steady State Cardio to Increase Capillary Density and Size
Take Creatine to Build More Muscle
Creatine supplements, particularly creatine monohydrate, are highly effective for boosting muscle size and strength.
They enhance performance in high-intensity activities like sprinting and weightlifting by forming creatine-phosphate, a rapid energy source.
Taking creatine supports muscle building and strength training by providing extra energy for intense workouts, as evidenced by National Institutes of Health research [5].
Related Articles:
FAQs
Is Being Vascular Healthy?
Being vascular doesn't necessarily mean you are healthy. Having visible veins may look cool and attractive to some people, but they certainly aren't signs of wellness and health.
What Foods Make You Vascular?
The foods that make you more vascular include salmon, olive oil, oats, spinach, and blueberries. Salmon is an excellent source of omega-3 fatty acids, which is great for many other health benefits and for getting your veins popping too.
Your veins may be due to genetics. This is because genetics plays a significant role and is considered a big factor in developing blood vessels, and varicose veins, or veins that are popping.
Is It Hard to Become Vascular?
It is hard to become vascular. Vascularity can be achieved through tedious nutrition and some training methods, such as blood flow restriction training, which will boost hypertrophy effects and increase body fat burn if done properly, along with proper diet and supplementation.
The pump lasts for about 2 to 3 hours. Your body fat and blood flow play a major role in getting your veins popping for longer, but you can generally increase your vascularity by working out or lifting weights, which will last up to 3 hours.
---
References:
https://www.ncbi.nlm.nih.gov/pmc/articles/PMC6950543/

https://www.ncbi.nlm.nih.gov/pmc/articles/PMC4215195/

https://www.ncbi.nlm.nih.gov/pmc/articles/PMC6719818/

https://www.tandfonline.com/doi/full/10.1186/1550-2783-9-54

https://www.ncbi.nlm.nih.gov/pmc/articles/PMC3407788/
Was this article helpful?
By Tyler Sellers
4 days ago
How to Remove Weights From Home Gym? (5 Easy Steps)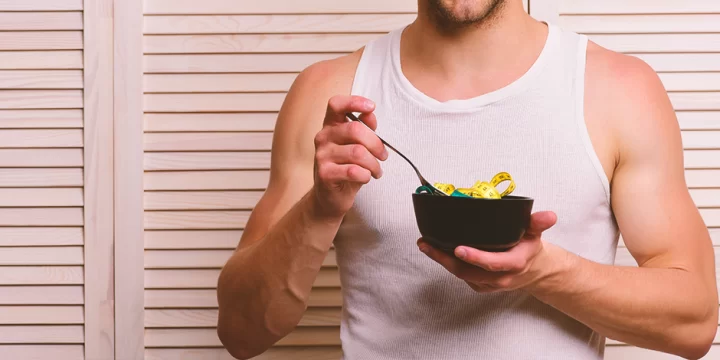 By James Cunningham, BSc, CPT
6 days ago
How to Burn More Calories Than You Eat? (4 Easy Steps)
By Tyler Sellers
9 days ago
How To Do The Stiff-Leg Deadlift (3 Easy-to-Follow Steps)