It's hard to believe that the first CrossFit gym was only opened in 2000 by Greg Glassman in Santa Cruz. Since then, it has spread to over 150 countries worldwide with hundreds of thousands of devoted followers.
But despite that obvious rapid growth, we've always wondered what the CrossFit brand and industry's overall statistics look like. So, our marketing team took up the task and found some incredible data.
We'll show you detailed data broken down into four categories:
Online interest and growth
Demographics of athletes
Demographics of instructors
Proven benefits
Quick Summary
Crossfit statistics state that online search peaks in January-February, late summer, and early fall.
The countries that are interested in CrossFit are the USA, Brazil, Canada, the United Kingdom, and Germany.
Crossfit statistics reveal that most Crossfit gym members are aged between 25 and 34 years.
Averagely, most CrossFit instructors roughly have a total of 8.5 years of experience.
1. CrossFit Online Following
The first thing we looked at is how much interest there is in CrossFit. And to do this, we analyzed data about online traffic for the official CrossFit website [1].
Total Online CrossFit Interest
What is interesting about the online traffic that CrossFit generates is that it fluctuates seasonally, and it generates peaks in January/February, as well as late summer and early fall.
And as far as overall web traffic goes, there are, on average, 1.7 million visitors to the CrossFit website.
And that doesn't include any additional traffic that CrossFit affiliates generate to their own websites.
Breakdown Of CrossFit Interest By Country
It shouldn't come as a surprise that most of the online traffic comes from the USA, but our research data shows that there is significant interest from international CrossFit participants.
The Top 5 CrossFit Countries
USA (43.43%)
Brazil (6.11%)
Canada (5.78%)
United Kingdom (4.12%)
Germany (3.97%)
Total Number Of CrossFit Gyms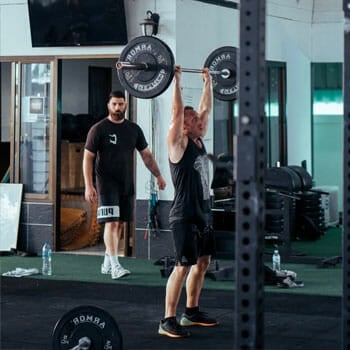 While the majority of interest in CrossFit comes from the United States, the total expansion of CrossFit gyms definitely wouldn't have been possible without international interest.
There are now over 15,000 CrossFit affiliates around the world [2] in over 150 countries.
The company has made this affiliate growth possible through an uncomplicated program and application process that is also significantly cheaper than similar fitness affiliate models.
2. Athlete Demographics
I've taken part in a few different CrossFit gyms and helped out some friends to get fully set up in their new CrossFit business.
I always noticed that men and women seemed to be in even numbers, but we decided to look into the profile of CrossFit participants a bit more [3].
Age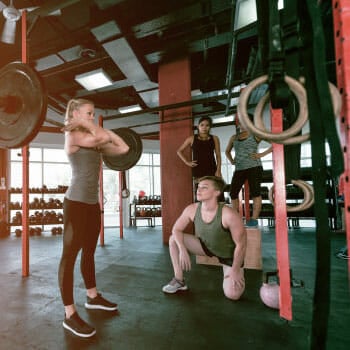 Over 40% of all CrossFit gym members are between 25 and 34 years old.
But what's most interesting is there are about twice as many members under age 18 as there are between 18 and 24.
One explanation would be that the 18 to 24 age group would often take advantage of gym access at colleges and universities.
Sex
The split of CrossFit classes across men and women is about equal, and what I found encouraging is that the CrossFit Games have about an equal split in attendance as well [4].
It goes to show that CrossFit classes work very well to promote competitive drive in both men and women.
Family Status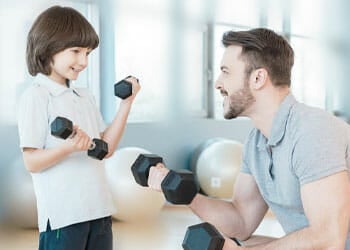 Here's where things got very interesting.
Almost 59% of all CrossFit members have children. Looking at my own clients at a regular gym, that seems to be higher and may have to do with the fact that these classes help parents to get as much fitness benefits out of a relatively small time commitment.
Household Income
The average household income was also surprisingly high at about $150,000 per year.
However, that might be explained by the fact that the average unlimited CrossFit membership costs over $150 [5], which would be significantly more than a normal gym membership.
This would also explain the data about education.
Education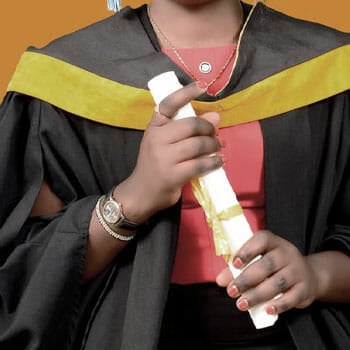 About 40% of all CrossFit members have some form of a postgraduate degree.
And when you consider that over 10% of members are under age 18, that makes this statistic even more relevant.
It would certainly support the fact that the average income is significantly higher due to the cost of membership.
Ethnicity
Finally, 86% of CrossFit members identify as white, which is a bit higher than the national average. Again, this is most likely explained by the cost of membership and the differences in average income between different racial groups in the U.S.
3. Instructor Demographics
Like the information we gathered about CrossFitters, we wanted to better understand what the average CrossFit instructor looked like.
What we found here is quite surprising as the statistics deviate quite a bit from the average athlete.
To help with this, we used data collected for a detailed 2017 study [6].
Age
The first thing we noted from the study was that the average age of a CrossFit instructor was 36.3 years old. The reason we found that interesting is that it's a few years older than the average age of athletes.
But it can be explained when you factor in the number of years these instructors have been working in the fitness industry.
Experience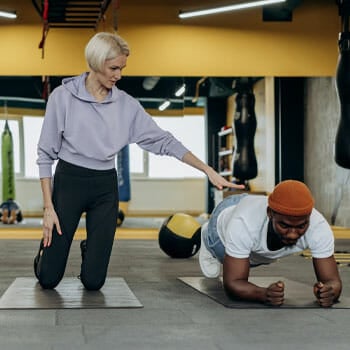 Out of all the respondents, researchers found that the average instructor had a total of 8.5 years of experience in the fitness industry.
But what's even more relevant is the fact that over 26% of instructors said that they had a bachelor's degree, and over 16% said they had a master's degree.
And these degrees were noted as being in the fitness and exercise-related field.
This means that CrossFit instructors are both highly experienced as well-educated.
Sex
Compared to the gender profile of the members, instructors are a lot more likely to be male rather than female.
Data suggests that about 2/3 of instructors are male, and only 1/3 are female.
This is surprising, as according to some research studies [7], fitness class instructors are more likely to be female.
One reason may be that female instructors are less likely to perform Olympic weightlifting, which is a common part of CrossFit classes.
Hours Per Week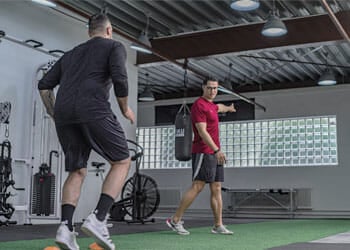 This is where we found that CrossFit instructors are very dedicated to their work.
Considering that not all of them work full-time, the average time investment per week is over 36 hours.
This may also have to do with the CrossFit business model, where many trainers are also business owners, which requires a lot more time dedication.
Class Sizes
Based on research data, the average CrossFit class has just about 10 members attend each session.
This could be one of the main attractions compared to many other types of fitness classes and shows that instructors have a lot more time to dedicate to each member.
Primary Employment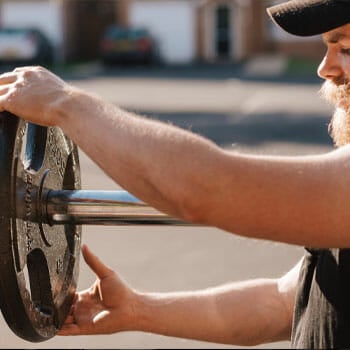 According to research data, about 25% of CrossFit instructors said that the exercise industry was not their primary employment.
That data suggests that CrossFit is a suitable option for people to work part-time in an area they are interested in pursuing as a career option.
It also explains the very high growth rate of new CrossFit instructors finding employment and becoming affiliates.
4. Physical And Psychological Statistics
The final area we wanted to look at is the physical and mental benefits and downsides that come with CrossFit training.
Fitness Results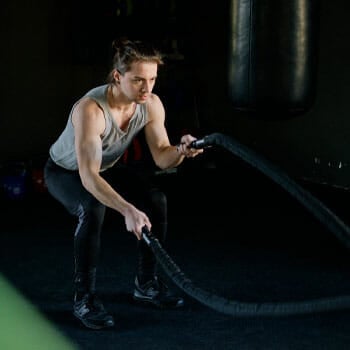 A 2019 study did an extensive review of research papers into the benefits of CrossFit to see if it was possible to highlight specific areas that CrossFit can help with.
What researchers found is that the high-intensity training method helped people in areas such as "cardiovascular/respiratory endurance, stamina, strength, flexibility, power, and balance." [8].
Vivian Yu, a certified personal trainer and gym owner, recommends Crossfit to those looking for high-intensity, full-body workout that focuses on functional movements.
It's not often that training classes can provide such a long list of benefits, which is likely why the number of people joining this movement has grown so much.
It's not often that training classes can provide such a long list of benefits, which is likely why the number of people joining this movement has grown so much.
Related: Best Fitness Tracker for CrossFit
Motivational Benefits
Gyms and personal trainers have to constantly figure out ways to maintain motivation with clients and keep their retention numbers high.
When it comes to CrossFit, there is some research data available that suggests the physical benefits also promote higher motivational levels to keep people coming back [9].
That data may also be a good indication of why CrossFit Games events around the world have had such record-high attendance rates.
One of the biggest benefits of CrossFit is the community.
The sense of community, according to NASM certified personal trainer John Gardner, can be a form of encouragement and motivation to work out harder to achieve fitness goals.
Injuries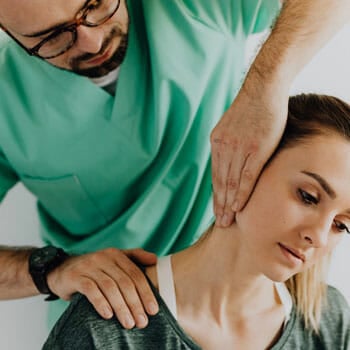 Unfortunately, injuries can always happen at the gym, and one study has looked carefully at the injury rate of CrossFitters [10].
It concluded that about 20% of people had reported an injury, but the rate of injury was directly linked to how much involvement a trainer had.
The more trainers were involved, the lower the injury rate was, and that speaks to the importance of sticking with small class sizes.
Is There a Bright Future for CrossFit?
The overall growth of CrossFit has been exponential and has exceeded the expectations of most industry insiders.
But what our data-driven research suggests is that it's the combination of good physical results and motivation that has kept the numbers growing. Some of the best CrossFit WOD's are best in class workouts.
With such a growing following in the United States and globally, the big question will be how many more mainstream gyms will adapt and incorporate the CrossFit brand.
---
References:
https://www.similarweb.com/website/crossfit.com/
https://www.crossfit.com/affiliate
https://infogram.com/the-demographics-of-crossfit-1gyj725d9lw6p1l
https://games.crossfit.com/article/crossfit-open-workout-204-analysis/open
https://www.investopedia.com/articles/investing/082015/economics-crossfit-gym.asp
https://www.ncbi.nlm.nih.gov/pmc/articles/PMC5136753/#:~:text=There%20were%20a%20total%20of,was%208.5±8.5%20years
https://www.clubindustry.com/training-group-exercise/gender-trainers-and-what-it-means-to-members
https://link.springer.com/article/10.1007/s11332-018-0521-7
https://www.researchgate.net/publication/321539868_The_Physiological_and_Psychological_Benefits_of_CrossFit_Training_-_A_Pilot_Study
https://journals.sagepub.com/doi/10.1177/2325967114531177
Was this article helpful?