The great thing about coffee, or more specifically caffeine, is that it has quite a potent stimulating effect that makes you feel energized.
It's like flicking a switch in your brain to keep you mentally alert.
But caffeine also triggers your metabolism to melt away your fat serves and work with your weight loss and fat loss efforts.
When a client asked me several months ago about caffeine, she mentioned that she didn't like coffee or tea. So, I went on one of my famous research missions and found a caffeine pill by Genius Brand.
Let's take a closer look.
What Is Genius Caffeine?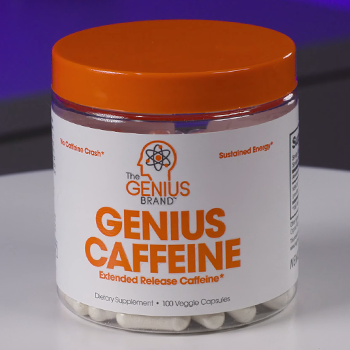 Genius Caffeine is designed to work as a slow-release caffeine pill, which helps provide a more gradual effect. Each serving contains 100 mg of caffeine, which is about the same as a large cup of coffee.
More importantly, this natural energy booster would not cause any significant jitters or crashes after the effects wear off.
Genius Brand  has been making diet supplements for a long time, and a lot of their products aim to provide a performance and energy boost during training.
While many sports supplements contain caffeine, it can be a good idea to have more control over the level of your caffeine intake to trigger extended release and smooth energy over time.
Benefits of Genius Brand Genius Coffee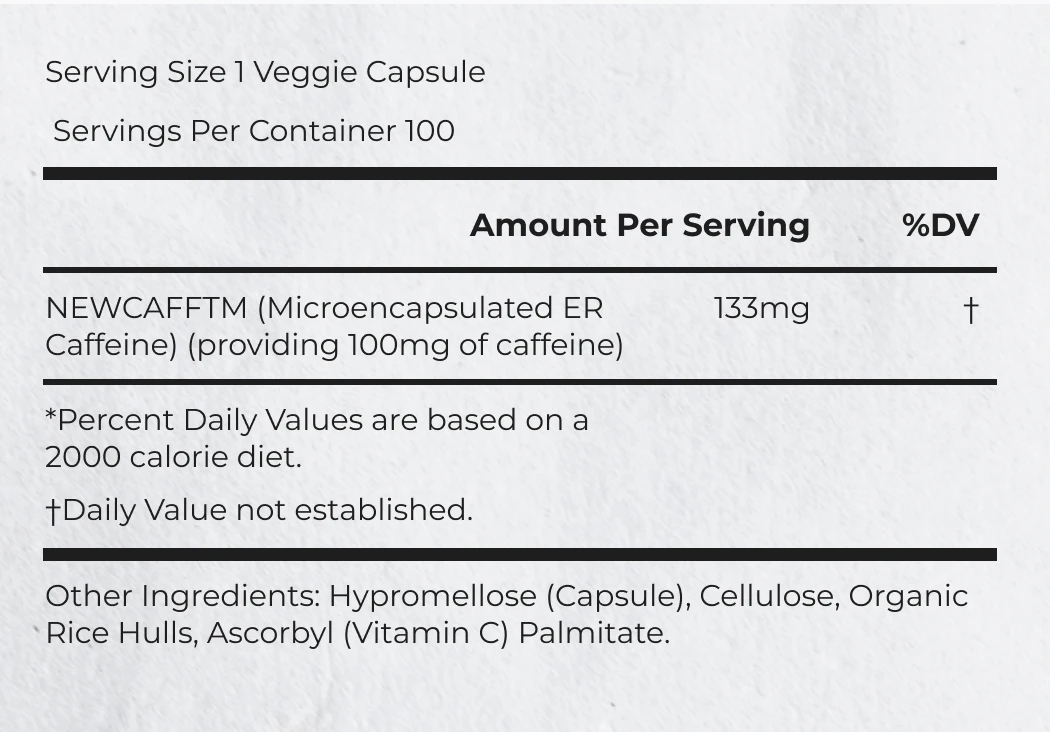 I don't think there is any doubt in anyone's mind that caffeine has an effect on the brain.
So, I actually want to look at its fat-burning effects and sustained, long-lasting energy boost Genius Brand claims to have created.
You body burns calories anyways, but you may boost this effect by consuming a proper and effective caffeine pill.
This will also increase the chance of true sustained energy, which is definitely not the case with those energy drinks and other not-so-effective caffeine pill supplements.
The first thing I did was read through review comments online to see whether there were any reports of sudden caffeine shocks and jitters that would happen if you got a large dose very quickly.
The good news here was that Genius caffeine had created something that many users have said releases slowly over several hours.
I found that it was like having many small cups of coffee throughout the morning, giving me a sustained caffeine level.
This caffeine pill unlike many others helped some consumers stay awake and alert throughout the day without energy spikes.
This is very different from other caffeine supplements I have tried and eventually abandoned.
As for the effectiveness of caffeine as a fat burner, there have been many carefully planned clinical studies that have shown the effect [1]. However, it's important to note that the more caffeine you take, the less your metabolism reacts.
The way I have achieved the best results is by taking a Genius caffeine pill about an hour before I hit the gym and taking a caffeine-free pre-workout supplement.
Watch this video to learn more about its benefits.
Pros
All-natural, pure caffeine placed in a controlled-release, micro-encapsulated pill
Provides smooth and lost lasting energy without jitters or crash
It can be stacked with other products to enhance weight loss
100% vegan-friendly
No proprietary blends, artificial flavors, and unnecessary fillers
Cons
It might take a while for effects to kick in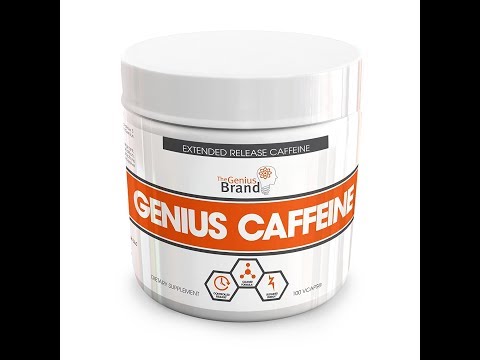 Any Side Effects?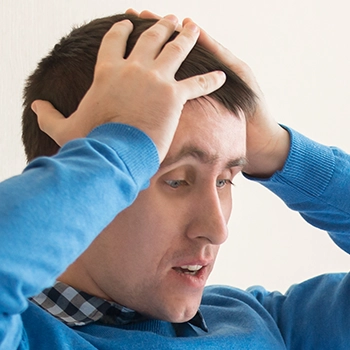 We've established that Genius Caffeine pills have a decent amount of caffeine per serving and cause no side effects.
Read more about the side effects of coffee and caffeine pills here.
Because it's slow-release caffeine, you shouldn't experience jitters even if you're sensitive to stimulants [2].
I did see one review where someone took 3 Genius Caffeine servings in one go, but that would not be the recommended dose [3].
And to avoid a sleepless night, make sure you don't take these after 4 pm; I'm speaking from experience there.
When Should You Take It?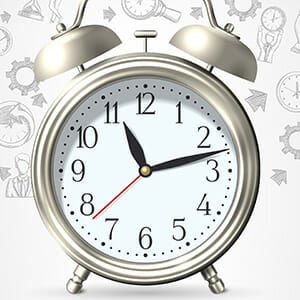 You should take one capsule of Genius Caffeine thrice a day with meals. If this is your first time taking a caffeine pill, start with one pill in the morning, and gradually build to three per day.
You can also stack it with Genius Burn, a caffeine-free weight loss supplement, for better fat burning results [4].
So, here's what happened to me. I was heading to the gym one evening at 8 pm. And I just went through the normal routine of taking my Genius Caffeine and pre-workout supplement.
Then, at 2 in the morning, I was still staring at the ceiling.
While the sustained and gradual release of caffeine that so many review comments mention is positive, I didn't factor that into my timing [5].
Usually, I wouldn't have a problem having a coffee cup at 6 or 7 pm. But the caffeine from coffee is immediately absorbed and flushed out within about 4 hours before I go to bed.
And that's why you always want to check your watch before you take even a single serving.
Where to Buy Genius Caffeine?
You can buy Genius Caffeine on its official website and Amazon.
A 100-capsule bottle costs around $15, which is very reasonable for an all-natural, vegan-friendly caffeine pill.
With such a reasonable price, you have no business trying to get Genius Caffeine from other platforms. Otherwise, you risk getting fake supplements with ingredients that could harm you in the long run.
Shipping and Returns
When you order through their website, Genius Caffeine can be shipped anywhere within the United States, with free shipping for orders over $50.
I received my order within 4 days of placing it on their website, which is average for dietary supplements shipped for free.
For customers in the UK, Australia, and South Korea, you may check out their products from Genius Brand's distributor partners within your country.
You may secure an order from The Genuis Brand Store on Amazon for customers outside these countries.
For any reason you're unsatisfied, you may return the product within ninety days of purchase to receive a full refund. That's a generous offer.
Caffeine Supplement Alternatives
We compared Genius Caffeine to three leading caffeine supplements to review it comprehensively.
Performance Lab Stim
Performance Lab provides another good solution for those seeking a steady, controlled caffeine boost without jitters or crashes.
Performance Lab Stim contains about half the caffeine per serving than Genius caffeine, but unlike Genius Caffeine, it has nutrients like L-Theanine and B vitamins to protect against burnout.
Our users, testing Performance Lab Stim over a few weeks, noted noticeable improvements in multi-tasking and an energy balance throughout the day.
You can take up to five capsules daily, which is beneficial for those with a higher caffeine tolerance, whereas the recommended dose of Genius Caffeine is up to three times daily with meals.
You can only purchase Performance Lab Stim from the official website, where you'll get free products with certain multi-bottle purchases.
Zhou Nutrition
Zhou Energy + Focus offers a unique approach to energy enhancement by combining 100 mg of caffeine, the same amount as Genius Caffeine, with 200 mg of Theanine and L-Leucine.
This formula is designed for balanced, continuous energy and lower stress levels while sustaining task alertness and focus. About half of our test group achieved increased focus and good energy levels and experienced an overall sense of well-being while testing Zhou Energy + Focus.
At first glance, you'll notice that Zhou Nutrition is priced similarly to Genius Caffeine; however, Zhou Energy + Focus contains only 60 capsules in the bottle compared to Genius Caffeine's 100.
Zhou Energy + Focus is vegan-friendly, gluten-free, and manufactured in the United States, following GMP practices.
Jet Alert
The Jet Alert no-frills formula contains one ingredient: caffeine.
Jet Alert will give you 100 mg of caffeine in each pill, like Genius Caffeine.
Take one pill no more often than every 3-4 hours. Jet Alert also offers a double-strength (200 mg) version for those with a higher caffeine tolerance or looking for a more significant energy kick.
Our test group had mixed results, with some noting Jet Alert relieved migraines, while others felt only a mild energy boost.
If you are looking for straight-up caffeine with no extras, the price point of Jet Alert is well below Genius Caffeine.
You'll spend less than ten dollars for a bottle of 120 pills. Don't be fooled by the four-bottle bulk option if purchasing from the Amazon website. It is not the better deal; at this point, you are better off buying four single bottles if you want to stock up.
FAQs
Are caffeine pills bad for you?
Caffeine pills aren't bad for you as long as you stick to the recommended dose and avoid caffeinated drinks while taking them. Doing so may cause you to feel jittery.  Check out this list of caffeine pills.
How long do caffeine pills take to kick in?
It takes about 20 to 30 minutes for caffeine pills to kick in, but the peak level can take 60 to 70 minutes. The gradual and sustained release of caffeine pills can take 2 hours to reach the same level.
Are caffeine pills good for weight loss?
Yes, caffeine pills are good for weight loss, but they are not some magic solution to trigger fat loss. You'll still need a balanced and healthy diet and plenty of muscle activity through exercise.
Is Genius Caffeine Worth Buying?
Thermogenic boosters are always a good idea, whether you're trying to lose a few unwanted pounds or gain some more muscle definition.
And it doesn't get much safer and natural than caffeine.
The Genius Brand Genius Caffeine supplements have found a permanent home in my pantry, and I rarely miss a training day without taking one.
Just keep in mind that it's always a good idea to take occasional breaks to avoid getting too used to the effects.
Head over to the Genius Brand website and give them a try for yourself.
Our #1 Recommendation
Pros
All-natural, pure caffeine placed in a controlled-release, micro-encapsulated pill
Provides smooth and lost lasting energy without jitters or crash
It can be stacked with other products to enhance weight loss
100% vegan-friendly
No proprietary blends, artificial flavors, and unnecessary fillers
Cons
It might take a while for effects to kick in
Was this article helpful?