Omega 3 fatty acids should be a high priority for athletes of every performance level, as they may play a key role in maintaining healthy muscles.
The supplements company ONNIT has a krill oil that it claims will suit all types of athletes and may boost heart, brain, and joint health.
But as my dietitian keeps reminding me: it's all about the DHA and EPA ratio, and many supplements get it wrong.
Together with other fitness experts at Total Shape, I dedicated several months to rigorously testing and analyzing the ingredients of ONNIT.
What is ONNIT Krill Oil?
ONNIT Krill Oil is a dietary supplement that contains essential fatty acids, phospholipids, and astaxanthin that may help support your cognitive, cardiovascular, heart, and joint health.
ONNIT Krill Oil offers the benefits of omega-3s in a convenient form, using only krill as the source, making it a superior choice to bulky fish oil capsules. The tiny organism harvested for this supplement ensures high-quality omega-3 content.
This product sources its main ingredient from the Antarctic, far from industrial contamination. According to the nutritional label, ONNIT contains 1 mg of krill oil per serving with an EPA and DHA ratio of 2 to 1.
However, some research suggests that a lower ratio may be helpful for the typical American diet [1].
The company also claims to only use Friend of the Sea certified suppliers to ensure only sustainable sources are used.
The final thing to point out is that ONNIT uses third-party testing to get an Informed-Sport Certificate that checks for any banned substances.
Suitable For Men & Women
ONNIT Krill Oil
Click For Best Price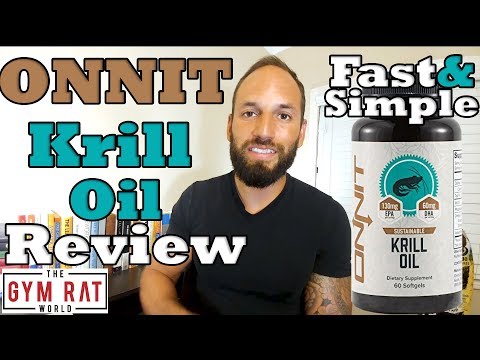 What Are the Ingredients in ONNIT Krill Oil?
The ingredients in ONNIT Krill Oil are phospholipids, EPA, and DHA.
The processed krill oil that ONNIT uses provides the following breakdown.
Phospholipids (400 mg)
Krill oil supplements, just like fish oils, contain a certain amount of phospholipids. These may benefit all types of body cells to form protective membranes [2].
EPA (130 mg)
According to some research, this may help with symptoms of depression and support better joint health [3]. Some athletes might need a stronger dose.
DHA (60 mg)
This is the Omega 3 that is tied to heart and brain health [4]. The only thing we'd question is the dosage, and you may need to factor in that you'd need to take more of the capsules.
Does Krill Oil Really Work?
Yes, Krill Oil really works and provides a superior alternative to traditional fish oil, offering cognitive support and promoting healthy joints.
Derived from sea life, it is a reliable choice for enhancing brain function and overall well-being, regardless of any disease or health condition [5].
ONNIT Krill Oil comes in convenient soft gel capsules, and you take two of them each day just before a meal.
It doesn't really matter which meal it is, but I would suggest keeping it consistent.
Some people aim to take them first thing in the morning as they may help to maintain stable blood pressure.
"EPA is used as a prescription medicine to reduce triglyceride levels. As a supplement, EPA is most commonly used for heart disease, preventing adverse events after a heart attack, depression, and menopause." - WebMD.com.
Omega 3s are essential fatty acids utilized by multiple systems in the body. They are important for a healthy cell structure, and high-performance athletes might notice that they help with muscle repair and recovery [6].
Pros and Cons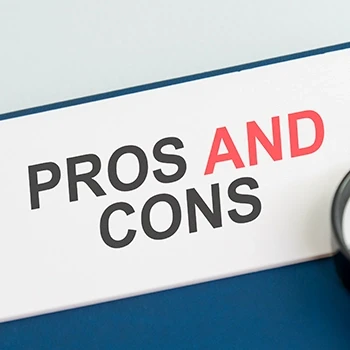 Overall, we think this is quite a good product, as it has helped me reduce muscle soreness within 24 hours of use. I also noticed 70% less fatigue within 2 hours of use.
However, the dosage might be on the low side for many athletes.
Other products we've tested deliver two to three times the dose.
I like seeing money-back guarantees as it makes a buying decision a bit easier when you don't have experience with a certain company.
Pros
Convenient soft gel capsules are easy to swallow
Comes with a good money back guarantee
Cons
The Omega ratio might not be ideal for all athletes
They tend to leave a fishy smell and taste
Dosage could be stronger to suit athletes
Side Effects
The only reason you might experience negative effects is if you have an allergy to shellfish.
It's a lot more common than you might think, and a lot of people might not even know it as they don't tend to eat that type of seafood.
The only other thing I would point out is that you might get a fishy sensation in your throat.
Others probably won't be able to smell it, but a few customer reviews highlighted this as a bit of a negative factor.
ONNIT Krill Oil Alternatives
Here are three alternative options that yielded impressive results in our testing:
Krill MD by 1MD 
Krill MD by 1MD Nutrition is a dietary supplement containing a potent combination of krill oil aimed at enhancing joint flexibility and mobility.
What sets it apart is its high krill oil content (1600 mg), surpassing ONNIT and the other alternatives mentioned below.
Transparent Labs Krill Oil 
Transparent Labs offers another reliable krill oil alternative. This product is free from gluten, GMOs, and artificial additives, guaranteeing its purity.
It features substantial doses of EPA, DHA, and omega-3 fatty acids, providing support for brain, joint, and heart health [7].
While ONNIT has slightly higher quantities of these components, Transparent Labs Krill Oil distinguishes itself by not leaving a fishy aftertaste, a common issue with many krill oil supplements.
Antarctic Omega-3 Krill Oil
Sports Research produces Antarctic Omega-3 Krill Oil, a dietary supplement that caters to athletes and individuals with severe joint problems.
It offers a slightly larger serving size of omega-3 fatty acids (1250mg), in comparison to ONNIT. This makes it a suitable choice for those seeking enhanced joint support.
Customer Reviews
Here are some customer testimonials I found on the company's website that echo the benefits I've experienced:
"I have been using this Krill for years. I combine it with Turmeric and have no joint inflammation."

- Berad
"Healthy very safe and effective omega 3 boosts your mood and energy levels no side effects when taken directly after a meal or with a protein shake and no fishy taste or burps period will be buying again its perfect for me!"

- Brandon
"I would appreciate it if Onnit would remove natural and artificial flavors, including organic flavors, from their products. I avoid certain products because of that, but enjoy their products I do take."

-Mischievous Rogue
FAQs
Is Onnit Krill Oil Better Than Fish Oil?
Yes, ONNIT Krill Oil is better than fish oil as it tends to provide a better range of fatty acids. Both animal sources may support similar health benefits, but you should also factor in sustainability, and that's where krill oil is a much better option.
What Time of Day Should You Take Onnit Krill Oil?
You should take ONNIT Krill Oil any time of day. Most people try to get an early morning boost to set themselves up for the day. Ideally, you should pick a time and stick with that every day.
Should You Buy ONNIT's Krill Oil?
ONNIT Krill Oil is a nutritional supplement known for all the benefits it offers, sourced from the icy cold waters of a pristine environment. These easy-to-swallow capsules provide a reliable nutrient source, recommended by health care practitioners and ideal for total human optimization.
ONNIT has created a good product, but we think it's not the ideal dosage for most athletes.
The best krill oil we have tested so far is called Omegawell by Live Conscious. With a higher dose, this krill oil contains a lower Omega ratio. Overall it's a better combination for all types of athletes.
Order yours today and see how much it could improve your health and muscle recovery.
We Recommend This Instead
OmegaWell by Live Conscious
Click For Best Price

Pros
Provides a balanced Omega profile of 3, 7, and 9
Combines krill and fish oil to contain a wider range of micronutrients
Claims to have added vitamin E for improved skin health
Has some added CoQ10 to help your body detox
Get the BEST PRICE until the end of September
Cons
The capsules are not the smallest and easiest to swallow
Was this article helpful?