Omega 3 fatty acids should be a high priority for athletes of every performance level, as they may play a key role in maintaining healthy muscles.
The supplements company ONNIT has a krill oil that it claims will suit all types of athletes and may boost heart, brain, and joint health.
But as my dietitian keeps reminding me: it's all about the DHA and EPA ratio, and many supplements get it wrong.
So, our fitness experts took a closer look.
What is ONNIT Krill Oil?
ONNIT Krill Oil is a dietary supplement that contains essential fatty acids, phospholipids, and astaxanthin that may help support your cognitive, cardiovascular, heart, and joint health.
This product sources its main ingredient from the Antarctic, far from industrial contamination. According to the nutritional label, ONNIT contains 1 mg of krill oil per serving with an EPA and DHA ratio of 2 to 1.
However, some research suggests that a lower ratio may be helpful for the typical American diet [1].
The company also claims to only use Friend of the Sea certified suppliers to ensure only sustainable sources are used.
The final thing to point out is that ONNIT uses third-party testing to get an Informed-Sport Certificate that checks for any banned substances.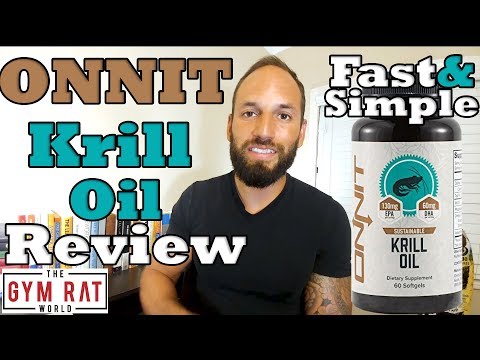 Ingredients
The processed krill oil that ONNIT uses provides the following breakdown.
Phospholipids (400 mg)
Krill oil supplements, just like fish oils, contain a certain amount of phospholipids. These may benefit all types of body cells to form protective membranes [2].
EPA (130 mg)
According to some research, this may help with symptoms of depression and support better joint health. Some athletes might need a stronger dose.
DHA (60 mg)
This is the Omega 3 that is tied to heart and brain health. The only thing we'd question is the dosage, and you may need to factor in that you'd need to take more of the capsules.
How to Take ONNIT Krill Oil?
ONNIT Krill Oil comes in convenient soft gel capsules, and you take 2 of them each day just before a meal.
It doesn't really matter which meal it is, but I would suggest keeping it consistent.
Some people aim to take them first thing in the morning as they may help to maintain stable blood pressure.
"EPA is used as a prescription medicine to reduce triglyceride levels. As a supplement, EPA is most commonly used for heart disease, preventing adverse events after a heart attack, depression, and menopause." - WebMD.com.
Omega 3s are essential fatty acids utilized by multiple systems in the body. They are important for a healthy cell structure, and high-performance athletes might notice that they help with muscle repair and recovery.
Pros and Cons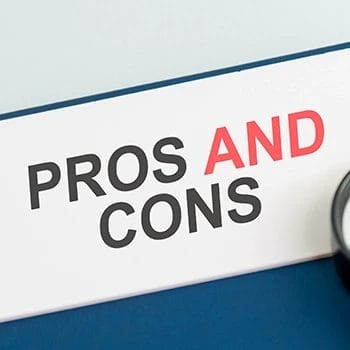 I like seeing money-back guarantees as it makes a buying decision a bit easier when you don't have experience with a certain company.
Overall, we think this is quite a good product, but for a lot of athletes, the dosage might be on the low side.
Other products we've tested deliver two to three times the dose.
Pros
Convenient soft gel capsules are easy to swallow
Comes with a good money back guarantee
Cons
The Omega ratio might not be ideal for all athletes
They tend to leave a fishy smell and taste
Dosage could be stronger to suit athletes
Side Effects
The only reason you might experience negative effects is if you have an allergy to shellfish.
It's a lot more common than you might think, and a lot of people might not even know it as they don't tend to eat that type of seafood.
The only other thing I would point out is that you might get a fishy sensation in your throat.
Others probably won't be able to smell it, but a few customer reviews highlighted this as a bit of a negative factor.
FAQs
Is Onnit Krill Oil Better Than Fish Oil?
Yes, ONNIT Krill Oil is better than fish oil as it tends to provide a better range of fatty acids. Both animal sources may support similar health benefits, but you should also factor in sustainability, and that's where krill oil is a much better option.
What Time of Day Should You Take Onnit Krill Oil?
You can take ONNIT Krill Oil any time of day. Most people try to get an early morning boost to set themselves up for the day. Ideally, you should pick a time and stick with that every day.
Should You Buy ONNIT's Krill Oil?
ONNIT has created a good product, but we think it's not the ideal dosage for most athletes.
The best krill oil we have tested so far is called Omegawell by Live Conscious. With a higher dose, this krill oil contains a lower Omega ratio. Overall it's a better combination for all types of athletes.
Order yours today and see how much it could improve your health and muscle recovery.
We Recommend This Instead
OmegaWell by Live Conscious
Click For Best Price
Pros
Provides a balanced Omega profile of 3, 7, and 9
Combines krill and fish oil to contain a wider range of micronutrients
Claims to have added vitamin E for improved skin health
Has some added CoQ10 to help your body detox
Get the BEST PRICE until the end of June
Cons
The capsules are not the smallest and easiest to swallow
Was this article helpful?