In my 11-year personal training career, one of my priorities has always been helping my clients find the perfect, expert-approved pre-workout supplement that'll boost them up without experiencing side effects.
Lately, I often get asked about Podium pre-workout and its efficiency. So, I decided to team up with a nutritionist and test this new gluten-free pre-workout before recommending it to my new clients.
Is Podium Fuse pre-workout supplement worth the hype?
Read along to find out.
What Is Podium Pre-workout?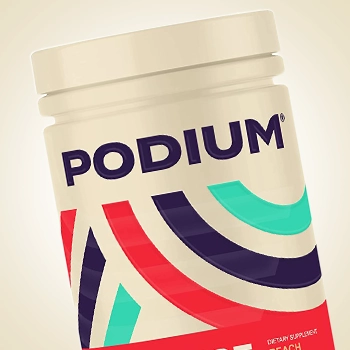 Podium pre-workout is a supplement formulated with exercise-effective ingredients that target to deliver improved endurance, energy, and cognitive clarity during workouts.
It was created by Mat Fraser, a CrossFit games champion, and his expert team in 2021.
I like that the Podium has a complete product disclosure.
And the nutrition is designed to get knock-on effects that get me through the most arduous training.
It has two flavors of sour watermelon and peach mango that are sucralose and acesulfame potassium sweetened. I love the peach mango flavor over the watermelon one.
How Does It Work?
Podium works by utilizing ingredients like L-citrulline and beta-alanine, causing an improved blood flow and decreasing the acid buildup, which results in longer and more efficient workouts.
After using the dairy-free Podium Fuse pre-workout for a couple of weeks, I did notice I gained more muscle and strength.
However, this wasn't consistent with all my clients as the type of training and their different physiology influenced how much time these changes take to occur.
If your body responds positively like mine, some of these physical effects of Fuse pre-workout may become apparent almost immediately after you begin using this supplement.
Ingredients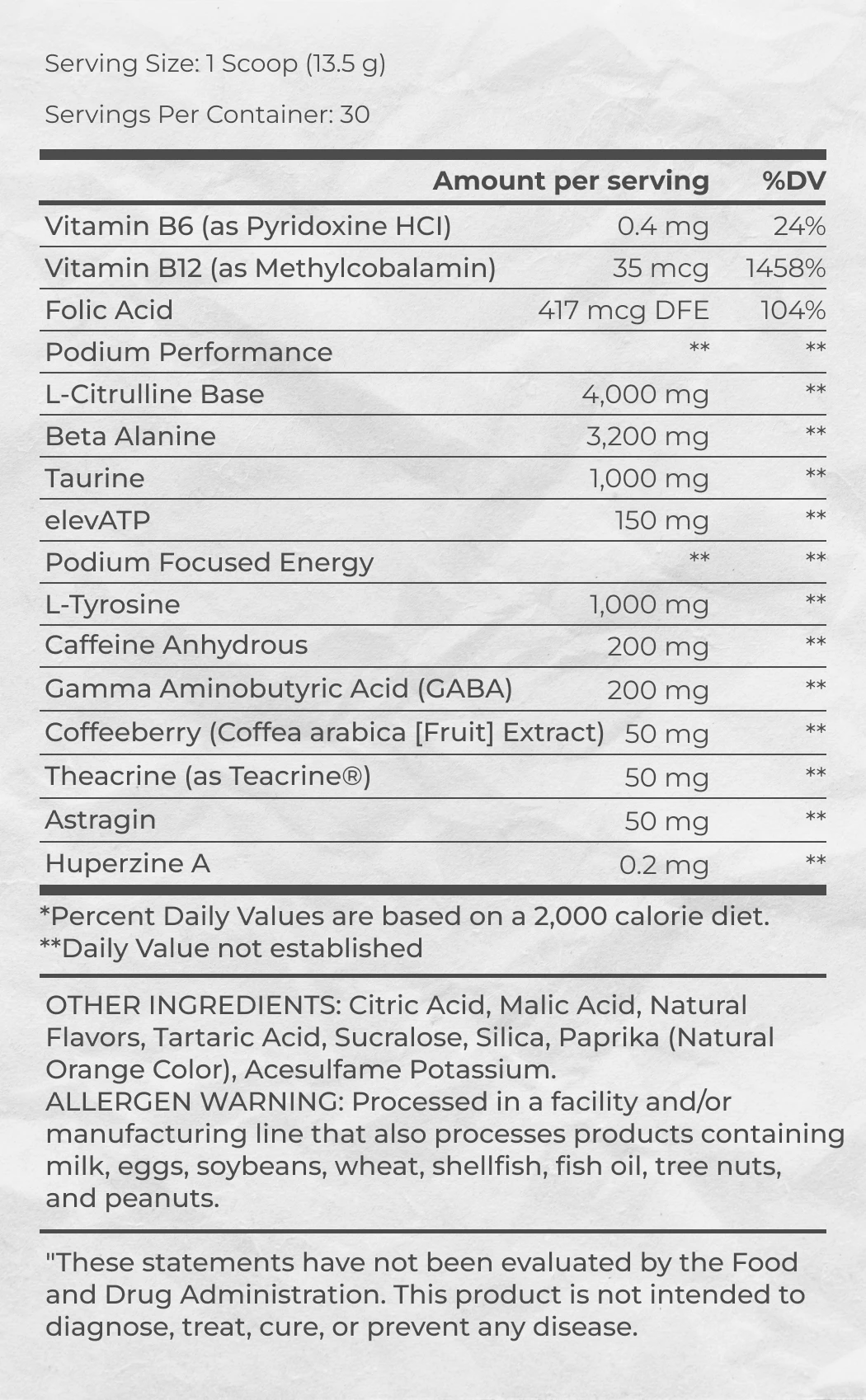 Let's take a look at what goes into this pre-workout powder and how that may benefit you.
1. Citrulline 4000 mg
L-citrulline is a naturally occurring amino acid produced in small amounts by your body.
Since it's vital for many body processes, if you do additional intense activities like working out, you need an extra citrulline boost from pre-workouts.
Here's how L-citrulline is beneficial during workouts.
Reduces ammonia and lactic acid levels and boosts nitric oxide synthesis in the body, which diminishes weariness and offers the body a boost of energy.
Increases blood flow throughout the body and helps with blood pressure issues.
Enhances concentration and cognitive function [1]. I can confirm this because I focused more and finished intense sets without any distractions.
2. Beta-Alanine 3200 mg
I like that Podium has beta-alanine, which according to research, may promote general health and performance [2].
That's very important to serious athletes and gym enthusiasts.
Additionally, because of Podium's ample beta-alanine supplementation, a few of my clients who use it religiously report being able to complete more reps or engage in endurance activities for more extended periods.
3. Taurine 1000 mg
The Podium fuse pre-workout has a taurine element that helps control glucose, lipids, and energy metabolism. It also has anti-inflammatory modulation and antioxidant effects.
Furthermore, evidence suggests that using taurine as a potential ergogenic agent has enhanced sports performance during resistance training [3].
During the testing period, I preferred to chug my Podium drink 10–15 minutes before my routine HIITs. While the results were subtle, I did notice that I performed better with short breathers between the sets.
4. Tyrosine 1000 mg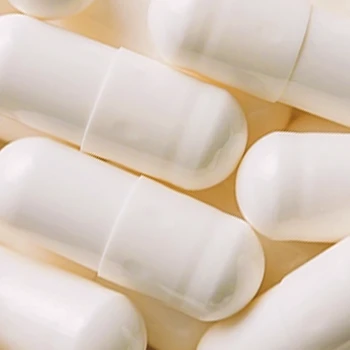 I found the tyrosine content to be a nice addition, as this element has been demonstrated to increase energy and endurance [4].
Some of my clients told me the product was very helpful during their long-distance runs or longer treadmill workouts.
5. Caffeine 200 mg
I encountered many online users saying that the caffeine in Podium aided them in fighting exhaustion and drowsiness.
Research shows that caffeine does so by stimulating the central nervous system and boosting muscle strength and endurance [5].
"It is no surprise that many athletes frequently turn to Podium's caffeine to boost their performance."

– Esther Ellis, RDN
However, I did experience some jitters while using this product. This obviously depends on how your body reacts to caffeine in some supplements.
Benefits of Podium Pre-workout

Around fifteen minutes after drinking my Podium Fuse pre-workout, it gave me a decent energy boost before and during workouts enabling me to train relatively harder.
Additionally, my recovery time per set was a bit shorter compared to when I used other brands or hit the gym with no pre-workout at all.
That said, after using Podium Fuse pre-workout, many customers report having intense focus and better pumps during workouts that extend for a few hours.
Overall Podium Fuse pre-workout:
Boosts energy high training volume
Increases endurance for longer difficult programming
Enhances locked-in performance
Sharpens mental clarity
I personally mostly saw changes in my alertness due to caffeine, but I was hoping to see more performance-enhancing results.
Pros
Contains a good dose of amino acids, which can help with endurance
It is gluten-free, which may aid you in weight loss
It is dairy free hence suitable for individuals who are lactose intolerant
It is easy to consume as it has a sweetened and flavorful taste
Cons
Lacks creatine compound for growth of lean muscles
Potential Side Effects of Podium Pre-workout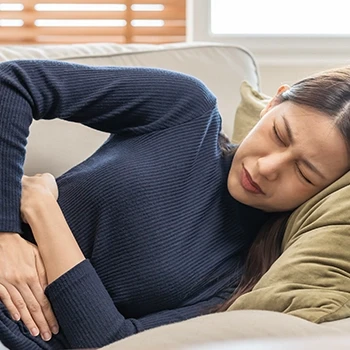 The following side effects of the Podium product depend on your sensitivity and tolerance to the different ingredients.
If you're citrulline intolerant, the high citrulline content in Podium pre-workout can cause nausea, indigestion, and diarrhea altogether [6].
Users who are also sensitive to caffeine reported to have experienced severe side effects like nausea, heart palpitations, and painful headaches [7].
The side effects can be brutal if you pair the Podium with a cup of coffee or tea loaded with extra caffeine.
Before starting a new regimen, I recommend you discuss supplements with your doctor so they can track how they affect you.
How to Use Podium Pre-workout?
To use Podium, dissolve one scoop of the pre-workout in 7 ounces of water.
Shake or stir well and drink up a few minutes before hitting the gym.
Who Should Take Podium Pre-workout?
People who should take pre-workout include:
Sprint athletes: This product is excellent for athletes seeking a serious pre-workout that provides moderate to high stim levels and vascular pumps.  This pre-workout is meant to push you past the giving-up points of an intense exercise.
HIIT enthusiasts: Podium pre-workout may be precisely what you need if you're constantly engaged in high-intensity exercise.  The kind of training that causes a real burn and intense fatigue.
Bodybuilders: Podium pre-workout elements help heighten their performance and enhance muscle mass.
Related Articles:
Who Shouldn't Take Podium Pre-workout?
People who shouldn't take Podium pre-workout include:
Caffeine and citrulline-intolerant people: Those seeking pre-workout pills with little or no stimulant shouldn't consider this supplement. Caffeine and citrulline are present in high doses in Podium Fuse.
Adolescents: A stim-heavy pre-workout like Podium is not safe for young children and adolescents.
Expectant mothers:

Excessive consumption of Podium elements can cause pregnancy difficulties.
Where to Buy And Price?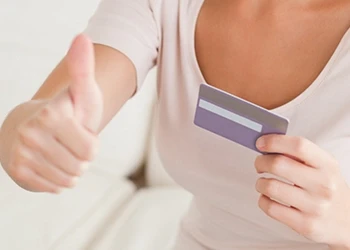 You can buy this product from legitimate stores on Amazon or their official 321 Podium website.
One bottle goes for around $45, but only if you purchase when they have discounts.
I got mine for around $30 as I ordered when they were running a huge discount on the product.
Shipping and Delivery
As far as shipping is concerned, Podium products are shipped globally.
I usually bought Podium pre-workout from their official website because they offer a flat shipping rate within the US.
I would typically receive my package three days after ordering. But it can take 10–15 business days for customers outside the US.
Customer Feedbacks
Here are some reviews of satisfied Podium users.
"The podium nutrition gives you solid energy that lasts and helps you push through long sets, rather than just getting you jittery and nervous."

- Ashley, Nashville
"My last pre-workout contained too much caffeine. Fuse sour watermelon has the right amount, and I don't get shakes from it!"

- Patrick, Boston
"Excellent product that tastes wonderful, mixes well, and is soy free."

- Logan, Montreal
Podium Comparison to Other Products

Let's take a closer look at how Fuse compares to these three products.
4 Gauge
This is your best shot if you want extra herbal ingredients in your pre-workout.
4 Gauge pre-workout has beetroot, coconut, and Rhodiola Rosea herb combos that many brands like Podium don't have.
Gorilla Mode
This pre-workout has a set of seven unique flavors. This is quite diverse over Podium's two flavors.
With Podium, you risk getting dehydrated mid-workout because it lacks betaine, abundant in Gorilla mode.
Transparent Lean Labs
Their supplements are designed explicitly for losing stubborn weight while preventing you from losing lean muscle mass.
However, they focus on naturally boosting testosterone for clear muscular bulk-up.
FAQs
When Should You Take Podium?
You should take Podium supplements 10–20 minutes before your workout.
Is Podium Fuse Legitimate?
Yes, Podium Fuse is legitimate. It's made of quality ingredients using standard manufacturing procedures.
Yes, Podium is safe. Experts produce it, and the quality is checked before being dispatched to consumers.
How Long Should I Take Podium Before I See Results?
You should take Podium for at least five weeks before you can expect to see results.
Is Podium Preworkout Worth It?
Podium pre-workout is halfway worth it. It can boost you up, but it also has some side effects that might push you off track for a while.
It also contains some artificial sweeteners that are basically added sugars which are not good if you're on a weight loss journey.
If you're looking for a trustworthy supplement that's formulated with transparent ingredients and is free from artificial sweeteners, I recommend Gorilla Mode.
Gorilla Mode delivers smooth energy, perfect for squeezing in extra reps during your workouts. It also helps improve muscle endurance and athletic strength altogether.
I can confidently say that Gorilla Mode is the GOAT pre-workout supplement in the pump and performance category.
Our #1 Recommendation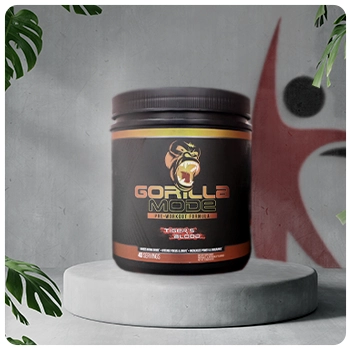 Click For Best Price

Pros
Contains nitric oxide for insane pumps
Many positive comments about good endurance and energy boost
High dose of caffeine may help with mental focus and fat burning
Tastes good
Get the BEST PRICE until the end of September
Cons
Does not list calorie count
Was this article helpful?