During a recent conversation with my dietitian, I mentioned that I'd been experiencing joint pains after strenuous workouts.
She pointed out that some studies showed turmeric was an excellent supplement that could help with such ailments if taken before or after a workout.
Before heeding her advice, I researched how turmeric worked as a pre-workout and started taking turmeric supplements on a daily basis.
I'll share my findings in this article and give you some great and easy turmeric recipes that you can make.
Quick Summary
Turmeric is an excellent pre-workout supplement as it improves athletic performance, reduces joint swelling, and reduces workout-related inflammation.
You can also take turmeric after workouts as it contains some post-workout benefits.
Consider taking at least 180 mg of turmeric per day as an athlete.
Turmeric as a Pre-workout
Tumeric has numerous compound characteristics responsible for many of its medicinal and anti-inflammatory properties during and post-workout.
Curcumin, demethoxycurcumin, and bisdemethoxycurcumin are among the chemical compounds known as curcuminoids that give turmeric its medicinal properties [1].
Curcumin's active compound has been demonstrated to relieve post-workout inflammatory disease [2].
6 Benefits of Turmeric as a Pre-Workout
Let's dig deeper into how these properties of turmeric can benefit your gym routine.
1. An Improvement in Athletic Performance
In a recent study, researchers discovered that curcumin reduced ammonia and lactate levels while also increasing the body's endurance during exercise in a dose-dependent manner.
Muscle glycogen levels, a crucial energy source for muscles, also considerably increased. [3]
2. Reduces Workout-Related Inflammation
The capacity of turmeric, specifically curcumin, to serve as an anti-inflammatory agent and reduce inflammation is one of its key advantages.
According to studies, curcumin is a very active ingredient that controls inflammation by preventing the generation of inflammatory cytokines.
Athletes who engage in high-impact or high-intensity functional training benefit from this.
Chronic inflammation can cause diseases and illnesses like cancer, heart disease, and digestive problems like ulcerative colitis [4].
"As auspicious as it is, turmeric from the ginger family, is one important herb that we use for many different conditions"

- Anupama Kizhakkeveettil, Ayurvedic Medicine Doctor
You can prevent chronic illness and disease by taking a turmeric supplement regularly to help reduce post-workout chronic inflammation.
I took my supplements before bed for maximum results, although you can take one pill in the morning instead. Just make sure you opt for FDA-approved products formulated for better absorption.
You can also use fresh turmeric and add it to your shakes. I'll share my favorite recipes further down.
3. Reduced Joint Swelling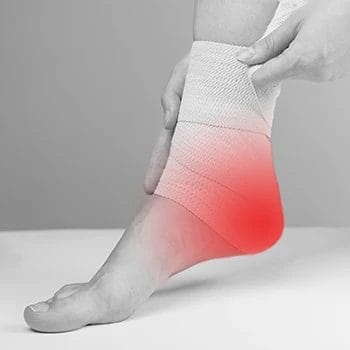 Several studies investigated turmeric's unique function and mode of action concerning arthritic pain, particularly joint inflammation and mobility [5].
The golden spice has been proven to contribute to anti-arthritic effects, reducing joint arthritis swelling and inflammation by up to 48 percent [6].
This can help athletes and other active people to lessen inflammation brought on by activity and to recover more quickly.
Joints frequently get inflamed due to stress-related motions, which can cause pain and discomfort and lead to additional stress-related injuries.
People choose to cure inflammation using over-the-counter anti-inflammatory drugs, which can sometimes be harmful.
Turmeric offers an all-natural and efficient therapeutic solution free of synthetic chemical ingredients.
4. Less Muscle Damage
According to one study, oral curcumin ingested before a rigorous exercise session helped the participants feel less sore and reduced muscle damage [7].
The study also found that curcumin supplements delayed onset muscle soreness and improved post-workout muscle recovery.
Faster recovery periods enable more consistent training at higher intensities, which yields physical benefits like improved sports performance and an active lifestyle.
5. Less Oxidative Stress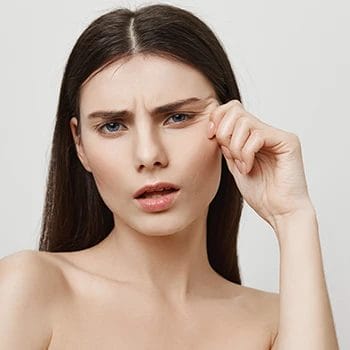 Curcumin supplementation can lessen the oxidative damage brought on by exercise.
Even though participants' Rate of Perceived Exertion (RPE) was the same as the placebo group during training days, researchers nevertheless observed a decrease in psychological stress during exercise while taking the turmeric supplements [8].
6. Enhances Mood and Memory Recall
Curcumin may assist in memory and mood improvement in adults with mild, age-related memory loss [9].
In the study, 40 active adults between 50 and 80 with mild memory problems were randomized to either a placebo or 90 milligrams of curcumin twice a day for 18 months in placebo-controlled research.
Results showed that memory and concentration skills significantly improved in the curcumin group while they did not in the placebo group.
For 18 months, those taking curcumin had a 28% improvement in memory tests.
Potential Side Effects of Excess Turmeric
Consuming excess turmeric can pose these side effects:
Digestive Complications: Doses higher than 1,000 mg per day may cause mild digestive problems such as acid reflux, bloating, and diarrhea in some people [10].
Headache And Nausea: Research has reported that there are individuals who may experience intense headaches and nausea after taking 450 mg of turmeric or more [11].
Skin Disorders: Although this is a rare side effect, skin rash can occur if you take more than 8000 mg dosage of curcumin compound [12].
3 Turmeric Pre-workout Recipes
1. Turmeric Avocado Toast
Ingredients:
2 Slices of bread
1 Medium avocado
2 Fried eggs
¼ cup shredded goat cheese
1 small onion
1/2 tsp Black pepper
Sea salt
Instructions:
Heat a skillet and saute onions with turmeric, salt, and black pepper.
Toast the bread separately.
Add your cheese to the hot toast.
Add avocado to the toast, followed by caramelized onions.
Top it off with a fried egg, and enjoy!
2. Turmeric Pina Colada Smoothie
1 Fresh turmeric peeled

1 Frozen banana

1 Cup fresh pineapple chunks

¼ Cup of milk

1 tsp vanilla extract
Instructions:
Put pineapple, turmeric, and banana into the blender and blend slightly.

Add the vanilla extract and milk and blend till smooth.
3. Turmeric Scrambled Eggs
Olive oil
1 Chopped garlic clove
Baby spinach leaves
4 Large eggs
1 Grated turmeric
2 Grated carrots
Fresh Cilantro
Instructions:
Add oil to a pan over medium heat. Saute garlic and add spinach leaves.

Whisk eggs well with turmeric and carrots. Add to the cooked spinach and stir continuously for 5 minutes or so.

Sprinkle some cilantro and serve.
Related: Does Turmeric Increase or Decrease Testosterone Levels?
FAQs
Should I Take Turmeric after Working Out?
You should take turmeric after working out because it has great inflammatory responses and helps with muscle healing and joint pains.
Is Turmeric Better Before or After Workout?
Turmeric is better after a workout because it has incredible healing properties, among other health benefits.
Why Do Bodybuilders Take Turmeric?
Bodybuilders take turmeric to help mend torn muscle tissues after lifting intense weights.
How Much Turmeric Should an Athlete Take?
An athlete should take about 180 mg of turmeric per day.
Is Turmeric Worth It?
While turmeric or curcumin supplement is an excellent anti-inflammatory for reduced pain, consuming large amounts can pose health issues pushing you off track for days or weeks.
It affects your consistency and, ultimately, how you hit your fitness goal.
Because consistency is critical in fitness, you want a pre-workout that's been tried and tested with minimal to zero side effects like these products:
These can naturally boost your metabolic rate, support more energy, and lower fatigue, thanks to their perfect balance of the most potent ingredients.
---
References:
https://bmccomplementmedtherapies.biomedcentral.com/articles/10.1186/s12906-020-2857-1&ved=

https://www.ncbi.nlm.nih.gov/pmc/articles/PMC5429743/

https://www.ncbi.nlm.nih.gov/pmc/articles/PMC4344567/

https://www.ncbi.nlm.nih.gov/pmc/articles/PMC8572027/

https://www.frontiersin.org/articles/10.3389/fimmu.2022.891822/full&ved=

https://www.health.harvard.edu/blog/curcumin-for-arthritis-does-it-really-work-2019111218290

https://www.ncbi.nlm.nih.gov/pmc/articles/PMC8428303/

https://www.tandfonline.com/doi/abs/10.1080/19390211.2019.1604604

https://newsroom.ucla.edu/releases/curcumin-improves-memory-and-mood-new-ucla-study-says%

https://www.mountsinai.org/health-library/herb/turmeric

https://www.ncbi.nlm.nih.gov/pmc/articles/PMC5664031/

https://www.ncbi.nlm.nih.gov/pmc/articles/PMC6770633/
Was this article helpful?