If you're like me, you are tired of constantly hearing about the same diets, and you're looking for something a bit different.
Fat-burning cabbage soup is a delicious vegetable soup that can help you lose up to 10 pounds in just one week.
In this article, you will find out how it works, what the benefits are, and you'll get a special day-by-day meal prepared just for you. See why this diet may be your perfect option.
Quick Summary
The fat burning cabbage soup diet is a form of eating plan focused on helping you lose weight by consuming low calories meals.
Studies reveal that the cabbage soup diet contains plenty of antioxidants, and fiber.
Meals that are allowed in your soup diet are cabbage, beef, vegetable broth, apples, berries, brown rice, olive oil, and skimmed milk.
How Does A Cabbage Soup Diet Help You Lose Weight?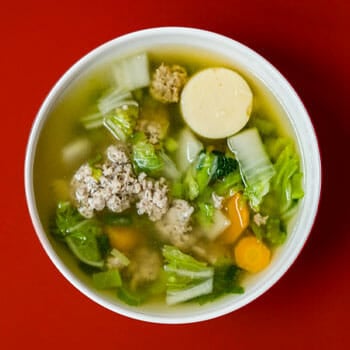 The purpose of the cabbage soup diet is to restrict calories by restricting your food intake severely.
Now that you've decided to lose some weight, let me explain how a cabbage soup diet helps you lose weight.
The cabbage soup diet is an eating plan that is designed to help you with weight loss.
First of all, it is important to mention that you need to be prepared for a low-calorie diet. It is best to use it for only seven days in a row.
According to a review published in September 2017 in the Journal of Functional Foods in Health and Disease, you only eat 1,000 calories or less during the first few days of the cabbage soup diet. [1]
Throughout the rest of the week, you gradually increase your calories to about 1,200 calories per day.
What Do The Experts Think It?

Personal trainer and fitness coach Scott Laidler says:
"Weight loss is temporary, and most people will regain any lost weight quickly. Because the Cabbage Soup Diet has low-calorie intake and virtually no protein, almost all weight lost on this diet will be water weight and muscle, not body fat. This is a real shame because gaining all that weight back can be crushing psychologically, which can lead to comfort eating and loss of motivation to exercise, which in turn leads to more weight gain."
There's no denying that cabbage itself is packed with health benefits. A nutritionist at Lifesum, Lovisa Nilsson, explains:
"Cabbage is healthy, as it contains plenty of fiber and antioxidants such as vitamin C."
Health Benefits Of The Cabbage Soup Diet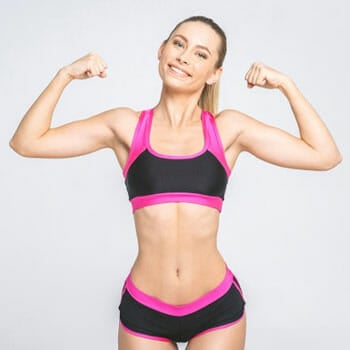 As previously mentioned, cabbage soup contains plenty of fiber and antioxidants, which are beneficial for our body and health in general.
Very low-calorie diets help you lose weight quickly, and this soup diet is one of those effective diets.
When you eat cabbage soup, you detox your body from unhealthy eating habits. 7 days of this low-calorie diet help you detox completely.
A preliminary study on the effects of red cabbage consumption in obese mice found decreased cholesterol for eight weeks.
The study was published in December 2016 in the Journal of Agriculture and Food Chemistry. [2]
In addition to this, according to the September 2017 review in Functional Foods in Health and Disease, certain ingredients in cabbage are anti-inflammatory.
They may help regulate your metabolism and blood sugar levels. [3]
Cabbage Soup Recipe

Great! You've decided to take the next step and start your diet with a perfect homemade cabbage soup. Now, find a large pot. Great! There are many recipes, but here is the best cabbage soup diet recipe we could find:
Ingredients:
6 large onions, chopped
2 green peppers (or bell pepper), diced
2 cans of tomatoes (diced or whole)
250g mushrooms, sliced
1 bunch celery, chopped
1/2 head of cabbage, chopped
3 carrots, sliced
1 package dry onion soup mix
1 or 2 cubes bouillon (optional), salt and pepper
For added flavor: Cayenne pepper, curry powder, mixed herbs, or any other seasoning.
Procedure:
Use oil spray to sauté the chopped onions in a large soup pot or a slow cooker.
Add the green pepper pieces and heat for a minute.
Add the chopped cabbage, sliced carrots, celery, and mushrooms.
Sprinkle a little cayenne pepper or curry powder.
Add 12 cups of water and any additional stock cubes.
Cook over medium heat until these fat-burning vegetables are tender and the soup is the right consistency.
What Can You Add To It And What Should You Avoid?
According to EverydayHealth [4], you can eat certain foods while following your cabbage soup diet plan and some that you should avoid if you want your soup diet to be successful.
This healthy diet plan can help you achieve your perfect healthy weight.
Be careful, however, not to do this very low-calorie diet (that is also referred to as a restrictive diet) for more than one week at once.
Foods That Are Allowed With Your Cabbage Soup Diet:
Cabbage soup! (as much cabbage soup as possible)
Vegetable broth (and almost any leafy greens or all the vegetables excluding potatoes)
Beef
Brown rice
Unsweetened fruit juices
Diced tomatoes
Apples
Berries
Skimmed milk (only on one of the days to have a balanced diet)
Olive oil
Let's conclude this list with unlimited cabbage soup again!
It is a great idea to include a daily multivitamin too.
Of course, with every diet, there are some dietary restrictions.
Foods That You Should Avoid During Your Cabbage Soup Diet:

Bananas (there is only one day in which you are allowed to eat up to eight bananas)
Potatoes (yes, even a 'baked' potato)
Chicken
Turkey
Fish
Eggs
Whole- or reduced-fat dairy products
Everything else that is not listed in the first list
Many people asked us ''Does the cabbage soup diet work?'' and our answer is ''Follow this cabbage soup diet plan, and you'll lose a few pounds.''
Some people even reported bigger weight loss changes, but be careful with how much salt you use.
If this diet is too strict, but you still want to follow it in a way, you can try adding baked chicken or lean meats on one of the days.
But the most important tip we have for you, even if you're following your regular diet or trying out some other diets: Don't forget to drink plenty of water!
A Day-by-day Meal Plan To Follow

As promised, we bring you a special day-by-day meal plan to follow to lose weight fast.
Day 1 - Just the soup and fruits. Bananas aren't allowed on the first day.
Day 2 - Cabbage soup and other vegetables (cooked or raw, except for potatoes)
Day 3 - Cabbage soup plus raw fruits and vegetables
Day 4 - Along with the cabbage soup, you can also have a maximum of 8 bananas and skim milk on this day only.
Day 5 - Eat beef and tomatoes along with your cabbage soup. (You can eat 2 to 20 ounces (oz) of beef, twenty oz of beef [contains] 160 g protein, which is roughly 100g more protein than most people need!)
Day 6 - Unlimited beef and vegetables along with the cabbage soup (except for potatoes)
Day 7 - In addition to the cabbage soup, you can have brown rice and unsweetened fruit juice.
Who Shouldn't Try The Cabbage Soup Diet For Weight Loss?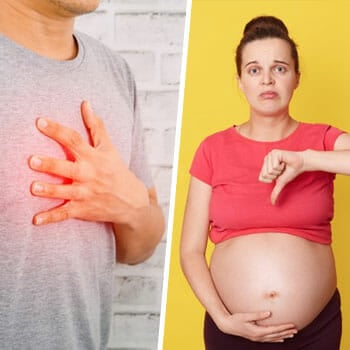 As this is a very strict diet, some groups of people shouldn't try this out.
The diet may also be harmful to people with diabetes because it can destabilize blood sugar levels.
It is also not recommended for women who are pregnant and those who are planning pregnancy.
This type of diet also isn't intended for people with chronic illnesses, like heart disease and problems with blood pressure.
People who have particular dietary needs may be harmed by the restricted caloric intake and food limitations.
If you are one of these people, try dieting with foods such as different veggies and fruit, and most likely, you'll still lose a few pounds and stay healthy.
As this diet is super restrictive, be careful if you decide to do it for an extended period because it can do more harm than good if not done in the right way.
Special Precautions And Warnings
The Academy of Nutrition and Dietetics warns that fad diet and low carb diets can cause: [5]
Gastrointestinal issues, such as constipation and flatulence
Loss of concentration
Muscle loss, which can occur when your body goes into "starvation" mode from not consuming enough calories
Gallstones
Now when you've read everything we prepared for you, we hope you've found what you were looking for.
Save the recipe and cook your first cabbage soup!
And if you decide to try this, remember that even though a cabbage soup diet is an eating plan which is ideal for a quick weight loss and detox, it is intended to last no longer than 1 week at a time. Happy dieting!
---
References:
https://www.researchgate.net/publication/327028063_Functional_Foods_in_fad_diets_A_review
https://pubmed.ncbi.nlm.nih.gov/27933986/
https://www.everydayhealth.com/type-2-diabetes/living-with/stabilize-blood-sugar-levels/
https://www.everydayhealth.com/diet-nutrition/cabbage-soup-diet.aspx
Was this article helpful?