Healthy, active people who are busy and on the go may benefit from the easy-to-take, all-natural, caffeine-free ingredients in Phoenix Legion.
However, some of my clients who supplemented their weight loss efforts with Phoenix reported a mild appetite suppression and a slight boost in metabolism. As their sports trainer, I spent months researching and testing to see if this supplement could make a difference.
Keep reading this Phoenix Legion review to learn about the ingredients, benefits, and side effects, and whether it is suitable to help you achieve your weight goals based on your current fitness level.
Let's start.
What Is Legion Phoenix?
Legion Phoenix is a caffeine-free fat burner formulated only with clinically proven natural ingredients. The carefully selected ingredients in this supplement work together to suppress appetite and boost metabolism, resulting in less caloric intake and increased fat burning.
However, Legion Phoenix fat burner may better benefit people who already follow a healthy, strict diet and engage in regular physical activity due to the mild dosage and potency of most of the ingredients.
The question is, though, do the ingredients live up to the great claims being made?
Let's have a look.
Legion Phoenix Benefits
According to their website, Phoenix contains all-natural ingredients that can help you lose an additional 1 to 2 lbs fat per month.
With a stimulant-free fat burner formula, it appears to focus on promoting thermogenesis and enhancing appetite suppression to:
Speed up metabolism
Enhance fat burning
Reduce hunger and cravings
The question is, though, do the ingredients live up to the great claims being made?
Let's have a look.
SUITABLE FOR MEN AND WOMEN
Legion Phoenix Ingredients
We first wanted to verify the claims that all the Legion Phoenix ingredients were scientifically proven.
For this, we got some help from our dietitian friend Susan, who gave us some great insights. Not only did she look at the ingredients, but also if the dosage per serving might be effective.
1 - KaempMax® Thai Ginseng
Also known as Thai ginseng, Kaempferia parviflora is a native herb from Thailand that has been traditionally used as an aphrodisiac. It is a good source of flavonoids found in different fruits and vegetables called methoxyflavones.
Recent studies show that it can speed up metabolism to increase calorie burning [1], boost sexual desire [2], enhance athletic performance [3], and support heart health.
Legion Phoenix contains 100 mg of Thai ginseng per serving, which is more than enough to cause effects since its clinically effective dose is around 90 and 180 mg per day.
2 - Coleus Forskohlii
This Indian herb, Coleus Forskohlii, has been used for centuries in traditional medicine. But some studies have also been able to show clinical effects on trimming abdominal fat.
From our dietitian's feedback, this could be a good ingredient, but don't expect miracles. The studies so far were mainly done with mildly overweight and obese people [4].
3 - Grains of Paradise
Commonly used as a spice, Grains of Paradise is an herb in the ginger family that contains antioxidants and functional ingredients like 6-gingerol and 6-paradol.
It is known to increase metabolic rate and energy expenditure (to about 100 calories) and stimulate fat burning within the body [5].
Furthermore our dietitian mentioned that it also works as a stimulant like caffeine.
So it can help burn more calories and give the boost you need for your workouts.
Also read: What's the Best Vegan Fat Burner?
​​4 - Fucoxanthin
Fucoxanthin is a vitamin A-like molecule called carotenoid that's naturally found in some types of seaweed. It has been shown to accelerate fat loss by producing an effect that increases the amount of energy burned by the mitochondria [6].
While there hasn't been an established effective dose for fucoxanthin, studies have shown significant fat loss results with 2.4 to 8 mg per day. The creators of Legion Phoenix maxed up on this ingredient with 8 mg per serving.
5 - HTP
This is not the most common ingredient in diet supplements.
However, there is some evidence that it could help make you feel full and avoid those hunger cravings.
Based on some online reviews, quite a few people did mention that taking Legion supplement does seem to suppress your appetite.
​​6 - Caralluma fimbriata
This is an edible cactus that has been used in India for many decades to suppress appetite when there is a shortage of food.
7 - L-DOPA
L-DOPA is a compound that stimulates the production of three popular neurotransmitters, namely dopamine, noradrenaline, and adrenaline. These chemicals help you regulate focus, concentration, and metabolic rate, which can instantly make you perform better during workouts.
There have been studies that associate impaired L-DOPA production with overweight and obese people, which may increase anxiety symptoms that make it harder to focus on exercising and dieting [9].
Legion Phoenix contains 150 mg of this ingredient per serving, enough to provide a cognitive boost without the side effects.
8 - Iodine
This mineral is directly involved in the production of thyroid hormones which is known to control different metabolic functions. Although it's uncommon to be deficient in iodine, people who restrict their caloric intake or avoid junk foods can have too little of this mineral to disrupt their metabolism.
Our dietician mentioned that it's a good idea to boost your iodine intake of up to 500 mcg per day during calorie-restricted diets or cutting phases to have better results.
9 - B Vitamins
B vitamins support your metabolism as their main function is to process the carbohydrates, fats, and protein from our diet to fuel the body. Most of these B vitamins are not stored by the body, so you naturally have to source them from your diet every day.
"With anything water-soluble [B vitamins], you want to eat these foods on a regular basis so your body is constantly replacing what you're losing."

- Julie Stefanski, RD, spokesperson for the Academy of Nutrition & Dietetics
Legion Phoenix contains vitamin B12 which most vegans and vegetarians are deficient in. The manufacturers also added in vitamin B6 because during the dieting or cutting phase, it's quite common to be deficient in vitamin B6 and B12, which may hinder your efforts to burn fat.
*Update: The old formulation of Phoenix contains a mild stimulant called synephrine, and epigallocatechin gallate (EGCG), which can cause stomach problems in some people. Other ingredients removed were green tea extract, naringin, L-tyrosine, salicin, hesperidin, and hordenine.
Legion Phoenix Benefits
Legion Phoenix's mild but clinically proven natural ingredients may help with losing weight by promoting thermogenesis and suppressing appetite.
Increasing your body's temperature while decreasing hunger and cravings may provide potential benefits for faster body fat decrease, such as:
Increased metabolic rate
Enhanced fat-burning process
Reduced overall calorie consumption
During my research on some online reviews, a few consumers have reported that taking this supplement has helped them lose a pound or two of fat per month.
Pros and Cons
​What we liked most about this product is that it doesn't contain caffeine which makes some people feel a bit jittery.
We also found reviews of some consumers who mentioned that they found it worked well to suppress their appetite between meals to reduce their food intake.
And the money-back guarantee does give you peace of mind that if it doesn't work for you, it won't be a wasted investment.
​However, some dissatisfied consumers said they had some side effects like an upset stomach and cramps.
Pros
As a caffeine-free option, it should be more suitable for taking later in the day.
It comes with a money-back guarantee
Cons
You'll have to remember to swallow three capsules daily
Some of the ingredients are not proven to work
Mixed reports from users about the effects on stored body fat
​​The main downside is that our dietitian poked some holes in the claims made by the company. Some of the scientific research is inconclusive.
You'll also need to set a reminder or get into the habit of taking one capsule of this supplement three times after each meal to spread out the fat burning properties and effects.
SUITABLE FOR MEN AND WOMEN
Legion Phoenix Side Effects
One thing we've often encountered with fat burners is that some people tend to feel bloated and crampy.
This may be reduced by taking the capsules with food. But if you need a product to help you with longer fasting times, then that kind of defeats the purpose.
My own experience confirmed some of the feedback from our clients, as well.
​When you take Phoenix, you could have a higher chance of feeling bloated and gassy. I would certainly not advise taking all three capsules in one go on an empty stomach.
There were also some reports on extreme headaches even when taken with food and just a third of the dose.
Where Can You Buy Legion Phoenix?
You can buy Legion Phoenix from the official website of Legion Athletics and Amazon.
The official website of Legion Athletics is generally the safest place. The other option is to order it from Amazon, as this also should give you a sense of security that you'll get the real deal.
In recent years, there have been a lot more reports of counterfeit products available on different marketplaces online.
Not only would these likely have no effect at all, but you could also end up buying something that could do some harm.
Legion Phoenix Price
A bottle of Phoenix costs around $40 and may last about a month at the recommended daily dosage of three capsules, which should be taken three times after each meal to maximize effects and avoid stomach upset.
As ingredients of similar products vary, it's hard to compare if this is cheaper than others, but generally, taking Phoenix costs only $1.33 a day. I can say that it is reasonably priced, as one of the higher quality ones average at $2 a day.
Legion Phoenix Reviews
To give you an idea of why we're not entirely convinced of it, let me summarize a few customer reviews.
Cris on YouTube said, "I am in my fourth month using Legion Phoenix and I have only lost two pounds. It is frustrating."
Jim on YouTube claimed, "When I first started taking Phoenix, I didn't notice any immediate benefits. After about a month, I noticed a slight decrease in my appetite."
Ryan on YouTube commented, "I didn't see any difference in taking Phoenix after two months of use. I'm still eating a lot and gaining weight."
After using it every day for 6 weeks, he found that a lot of his food cravings were gone. This helped him reduce calories from random snacks.

- Mike from NY
This is one of the customers who found that with the full serving, he had some side effects and felt quite bloated.

- Jason from Alberta
She has been using Legion supplements for a while and has adapted the dosage to her needs. The main attraction for her is that there are no caffeine jitters.

- Allison from Miami
She did note that her appetite was contained for longer fasting periods. But she didn't find it boosted her metabolic rate enough to notice any changes in her weight.

- Gemma from San Diego
Other products you may like:
PhenQ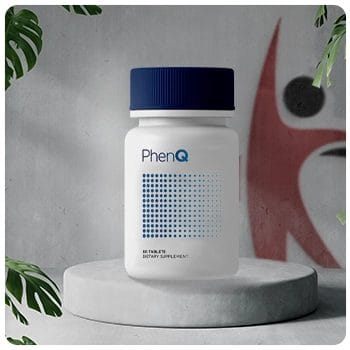 PhenQ may be considered one of the most effective fat burners available today due to its scientifically proven all-natural ingredients, which may help accelerate metabolism and reduce appetite.
This supplement's formulation, which includes thermogenic ingredients such as caffeine, turmeric, and L-carnitine, is intended to aid significant weight loss and lean muscle mass growth.
In comparison to Phoenix, which is stim-free, PhenQ contains a small amount of caffeine, making it suitable for anyone looking to lose weight while maintaining their energy levels.
LeanBean
According to expert reviews, LeanBean is a vegan-friendly and all-natural fat burner specifically tailored to meet the unique needs of women.
Unlike Phoenix, which uses unique ingredients like Thai ginseng and Caralluma Fimbriata, this female fat burner has the common fat burning and appetite suppressing ingredients you see on supplements like green coffee bean extract, turmeric, and glucomannan.
LeanBean and Phoenix don't seem to have common ingredients aside from some B vitamins. But they're similar for two reasons: they don't rely on stimulants like caffeine, and they tend to suppress the appetite of many users effectively.
Instant Knockout
Instant Knockout is one of the first vegan fat burners originally formulated for bodybuilders and performance athletes.
It contains caffeine and glucomannan to boost the metabolism and suppress the appetite, other known thermogenics like L-theanine and black pepper extract, and several vitamins and minerals which you won't see in Phoenix.
The main difference of Instant Knockout with Phoenix and other fat burners is the relatively high doses of its ingredients, which are proven to burn fat real quick not only for professionals, but also for regular gym goers.
FAQs
When Should You Take Legion Phoenix?
You should take Phoenix ideally first thing in the morning with breakfast. Like any other dietary supplement, you can take the remaining pills within the day to spread out the effects and reduce the chance of negative effects.
​​How Do You Take Legion Phoenix?
You can take three capsules of Legion Phoenix after breakfast. Because Phoenix doesn't contain caffeine, you can also spread them out and take two later in the day without disrupting your sleep.
​​What's the Recommended Legion Phoenix Dose?
The recommended Legion Phoenix dose is three capsules per day for calorie burn. However, you should spread these out and not swallow them all in one go.
​​Is Legion Phoenix legitimate?
Yes, Legion Phoenix is legitimate. However, some of its ingredients are not provided in a strong enough dose to provide desirable effects. Other products have shown better results and are also formulated specifically for men and women to burn fat.
See our recommended fat burners for females and for males.
Fat burners work by suppressing your appetite, increasing thermogenesis in your body, and reducing your calorie absorption, which you can experience with Phoenix.
It basically controls your hunger better to help you "eat less" and avoid snacking, as it keeps you full and satiated longer.
Another way is by increasing thermogenesis to help your body burn more body fat and calories than expected by increasing the body's metabolic rate. Other ingredients in the pill, such as green tea extract, can also help increase fat oxidation to burn more body fat for energy, which you experience mostly during exercise.
Last and probably the most unpopular way is by decreasing calorie absorption, which can be a combined effect of both increased thermogenesis and fat oxidation.
Phoenix seems to work as an appetite suppressant, increased thermogenesis, and increased fat oxidation.
Should You Buy Legion Phoenix?
Some of my clients who used Phoenix Legion to complement their healthy diet and regular workouts have reported losing two pounds after six months.
This mild calorie burn effect that my clients have experienced is consistent with my own experience with the supplement. It had little effect on reducing my cravings and neither on my metabolism nor fat loss.
So, if you want to lose weight quickly, I recommend a supplement that has significantly increased my metabolism, reduced my cravings, and improved my physical performance.
Purchasing PhenQ was one of my best health investments since it allowed me to lose unwanted pounds by complementing my calorie burn efforts.
Click here to order PhenQ at the best price and start your weight loss journey today.
Other users have also found it effective for fat loss. The images here speak for themselves:
We Recommend This Instead
Click For Best Price
Pros
Boosts energy for better gym performance
Suppresses appetite
Improves overall mood and brain function
Replenishes body's lost electrolytes
Get the BEST PRICE until the end of June
Cons
Can be only purchased through the company website
Was this article helpful?