15
Products
Considered
113
Hours
of Research
78
Reviews
Examined
7
Experts
Interviewed
As a personal trainer, I often employ suspension training as one of the most accessible methods for my clients to engage in a full-body workout targeting multiple muscle groups
I fell in love with this simple idea from the first time I saw them used at my gym.
But, unfortunately, the market has been flooded with some very dodgy suspension trainers that are simply not fit for purpose.
I've seen these things snap during a workout and cause some other painful experiences.
After months of research, we bought and borrowed about 40 different models to see if we could come up with a list of the best suspension trainers.
Here's what we found.
Editor's Choice
TRX
Check Current Price
#2nd Best Choice
Lifeline Jungle Gym
Check Current Price
#3rd Best Choice
RECOIL
Check Current Price
The Best Suspension Trainers - Our Top Picks (September 2023)
1 - TRX All-in-ONE Suspension Training System (Editor's Choice)
We tested a few TRX suspension trainers, but this all-inclusive kit seemed to provide the most flexible training options.
I found that the suspension training straps are easy to secure to a door or pull-up bar, and they have handles and foot loops integrated.
Max Capacity : 350 pounds
Pros
Comes with a locking loop design that reduces the risks of slipping
Dual handle design for hands and feet
Includes a mesh carry bag and workout guide
Users say it's easy to set up anywhere you can securely attach it
Cons
The edges of the door anchor may cause some scratches
2 - Lifeline Jungle Gym Suspension Trainer
This is a suspension trainer that we found particularly comfortable on your feet and ankles. And we noticed that it didn't leave any marks on the doors we tried it on.
If you're new to suspension training, then the workout guide may help you to get started.
Max Capacity : 300 pounds
Pros
Secure foot straps for more intensive and secure workouts
Included workout guide gives you a good routine to get started with
The anchor strap is designed to avoid scuff marks
Cons
The slack end of the strap can sometimes get in the way
3 - RECOIL S2 PRO
Unlike most suspension trainers, RECOIL S2 PRO uses a recoil device for the straps.
It stops annoying slack hanging down or getting in the way. And it should make storing it a hell of a lot easier.
Recoil S2 Pro will fit everyone, from small to big as its adjustment extends from 1 to 6ft (30 cm to 180 cm). The maximum recoil is 9ft (2.74 cm).
Max Capacity : 330 pounds
Pros
Uses a unique recoil system to avoid dangling slack
Comfortable handles and foot loops
Easily adjustable between different exercises
Cons
Screws for the hanging mount are not included
Recoil has a very interesting history of how it evolved. They came up with this product after years of using different suspension trainers and being tired of their limitations. It took the founders one year to develop the recoil which solved all the problems they faced and was then launched in 2016.
4 - GoFit Gravity Straps
This suspension training kit is the one we think may have the widest handgrips, which should provide more comfort during intense workouts.
It also has everything you need for different exercises and seems to be quick to adjust despite being one of the best budget suspension trainer.
Max Capacity : 300 pounds
Pros
Comfortable and wide hand grips
Easily adjusts to your training plan
It's one of the cheaper options for a full suspension trainer kit
Cons
Handles and foot loops have to be switched around
5 - NOSSK Twin PRO Bodyweight Fitness Strap Trainer
Here's a resistance trainer that might suit heavier people or athletes that tend to do body weight training with weighted vests.
The impressive 450-pound limit should be more than enough to feel secure.
And we also liked that the straps had the door anchors built-in, rather than having to loop through a separate attachment.
Max Capacity : 400 pounds
Pros
Quick attachment system using a carabiner
Door anchors are built into the strap rather than separate
The workout guide may provide a good selection of exercises to get started
Cons
The foot strap might be too small for larger feet
6 - Eximius Exercise Bodyweight Resistance Training Kit
This suspension training kit comes with a selection of easy to use anchors.
Whether you're attaching it outdoors to a tree or pole or want a secure connection to some gym equipment, it should give you the solution you need.
The strap design may also stop those annoying bits of slack hanging down and getting in the way.
Max Capacity : 300 pounds
Pros
Three anchoring options built into each strap
Easily adjust the length with no annoying slack
Includes a set of core sliders for extra training options
Cons
The handles don't seem to work that well for your feet
7 - Clothink Bodyweight Resistance Straps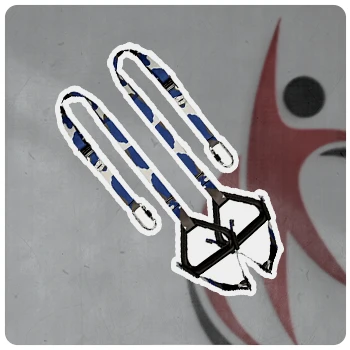 I've seen a few people at the gym adding some extension straps for some specialized exercise routines, and Clothink might be the solution for such situations.
It also has the best suspension training resistance bands included, which may give your training routine a few more options.
Related Articles:
Max Capacity : 400 pounds
Pros
Higher than average weight and resistance limits
Comes with an extension strap for specialized exercises
Includes a resistance band for extra workout options
Cons
The images in the instructions are too small
8 - Zion Sports Bodyweight Resistance Suspension Training Straps
The final one of our best suspension trainers comes from Zion Sports, and it might suit people who like to attach the straps to numerous outdoor poles or trees.
We also liked that the clasps were secure but not too stiff, making it easier and faster to adjust the length to a specific suspension training workout.
And if you're worried about leaving marks on doors that might get you in trouble with your significant other, then the padded anchor might solve that problem.
Max Capacity : 400 pounds
Pros
Comes with multiple pole and door anchors
The clasp system may allow you to change the length quickly
Door anchor seems to be padded to not leave scuff marks
Cons
You need to use extension loops for your feet
9 - GRASEP Home Gym
This is another suspension trainer with a higher weight limit, which is probably way beyond most people's needs.
If you've reached a point in your training where you're considering adding weights, I've found that having that extra buffer can help prevent any potential issues.
Max Capacity : 400 pounds
Pros
Heavy-duty carabiner provides good support with no vibration under tension
Fast adjustment clasp to avoid waiting time between different sets
Tension strap included for attaching to tree or pole
Cons
The instruction booklet is very limited
10 - ComCor All-in-ONE Bodyweight Suspension Fitness Trainer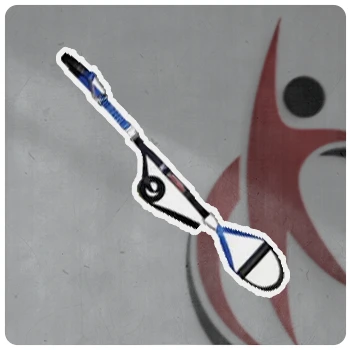 This suspension trainer may provide the largest carabiners, which you might see climbers use.
The result is a very sturdy design that may reduce the risk of failure or even minor vibrations under stress. With this, you can rest easy, knowing that you'll have this training system for many years to come.
There's also a reasonably sized tree strap, which gave me a good option to secure it to a tree branch for outdoor training.
Max Capacity : 300 pounds
Pros
Carabiners seem larger and thicker for added safety
Positive reports that the straps don't stretch or wear
Comes with a tree strap for outdoor training flexibility
Cons
The straps are very long, which means you may end up with a lot of slack
FAQs
Is Suspension Training Better Than Weights?
Yes, suspension training may be better than weights for specific strength and fitness goals. They tend to give you a wide range of compound exercises that target multiple muscle groups simultaneously, which has been shown to improve muscle bulking.
Can Suspension Trainers Build Muscle?
Yes, you can build muscle with suspension training. It's easy to adjust to exercises that bring on the burn in just a few reps, and you can also intensify your workout by introducing isometric exercises. The broader range of motion the straps provide should also help trigger the right muscles.
What's The Best Suspension Trainer?
We all agreed that the best overall suspension trainer option is the TRX All-in-ONE model.
It seems to tick all the boxes for safety, ease of use, and multiple anchors for more flexibility.
The design also results in fewer loose pieces that you need to carry around or keep track of. It could be the perfect fit for home use and bringing to the gym.
Order yours today and then report back to us with some of your training results.
Our #1 Recommendation
TRX All-in-ONE Suspension Training System
Check Current Price

Pros
Comes with a locking loop design that reduces the risks of slipping
Dual handle design for hands and feet
Includes a mesh carry bag and workout guide
Users say it's easy to set up anywhere you can securely attach it
Cons
The edges of the door anchor may cause some scratches
Was this article helpful?