Home gyms are a new mainstay in personal fitness, even as gyms are fully opened to welcome back guests almost everywhere worldwide.
One of our clients asked us whether the Bowflex Xtreme 2 SE Home Gym, one of the most purchased Bowflex Gyms, got all the benefits you can get from a commercial gym.
After spending hundreds of hours researching with our team, trying the product myself, and going through many testimonials, I gathered all my findings to help you make an informed decision.
What is Bowflex Xtreme 2 SE Home Gym?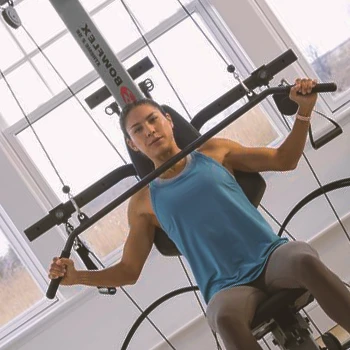 Bowflex Xtreme 2 SE home gym is one of the best pieces of in-home gym equipment for multiple fitness levels.
Since 2013, Bowflex has constantly innovated its models to match all fitness levels with personalized workouts that can be tailored to each user.
It allows you to experience intense workouts from the comfort of your own home.
Research has shown that home-based exercise can improve your overall cardiorespiratory health.
Our Rating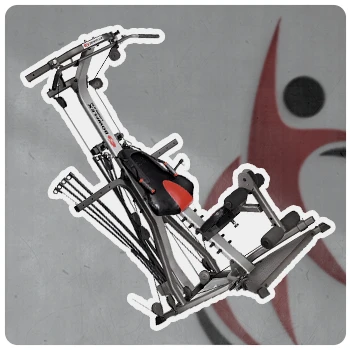 Bowflex Xtreme 2 SE
Check Current Price

How Does Bowflex Xtreme 2 SE Work?
Bowflex Xtreme 2 SE works by offering over seventy exercises for a popular full-body workout, offering a variety and range of motions.
The home gym comes standard with 210 lbs of power rod resistance.
You can upgrade to 310 lbs or 410 lbs through an add-on purchase if you need more. 
This piece of equipment allows users to access preloaded workouts or create customized ones, depending on their goals, giving them much flexibility in building strength in the comfort of their homes.
Related Articles:
What Does Bowflex Xtreme 2 SE Include?

In my workouts with the Bowflex Xtreme 2 SE, I found the inclusion of power rods, seat-locking pins, and leg extension attachments incredibly handy.
Each gym equipment included played a pivotal role in enhancing my home workout experience.
Power Rod System - The Bowflex Xtreme 2 SE has 210 lbs of nominal resistance. You can combine one or several rods to reach your desired resistance level.
Seat Locking Pin - The seat locking pin keeps you securely in position during exercises that require sitting or leaning onto it.
Cable - Its cables enable users to easily access the Ab Crunch position by moving specially designed slider pulleys.
Leg Extension Attachment - The leg extension attachment allows users to work on every major leg muscle group.
Pulley - The Bowflex Xtreme 2 SE home gym's slider pulleys can help you maximize every workout by personalizing each exercise to target specific muscle groups by adjusting the widths.
Other items the Xtreme 2 SE home gym includes are:
Rod Box
Rod Hook
Squat Station
Base Frame Platform
Seat
Seat Back Pad
Center Cross Bar
Abdominal Bar
50" Bent Lat Bar
Storage Hooks for Lat Bar
Lat Tower
Rod Caps
"From tip to tail, the Bowflex Xtreme 2 SE is a solid product that delivers a safe, consistent workout for just about any type of user. It excels at targeting specific muscle groups and is dynamic enough to let you create your own multi-exercise routines that will push even seasoned gym-goers."

- J. W. Sotak, Fitness Editor
What Are the Main Features of the Bowflex Xtreme 2 SE?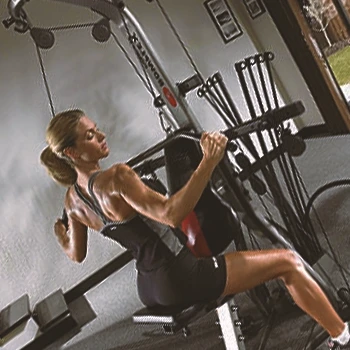 The main features of the Bowflex Xtreme 2 SE are that it is one of the most versatile home gyms you can find, providing you with a great full-body workout experience and helping you to train major muscle groups in your body.
At 8' long and 6' 5" wide with a total height of 83.25", the Bowflex got enough space for exercises ranging from shoulder presses to leg raises and core exercises - all without taking up too much floor area.
The primary muscle groups and exercises you can execute on the Bowflex Xtreme 2 SE Home Gym to get a total body workout are shown in the examples below.
Legs - Leg extension, curl, and kickback
Arms - Bicep curls and tricep pushdown
Shoulders - Press, delt raise, shrugs
Core - Ab crunch, trunk rotation, and oblique crunch
Back - Lat pulldown, row, lower back extension
Chest - Flat, incline, and decline press
Another benefit is that this multi-gym is safe and easy to use.
This model's power rod resistance system provides an almost effortless form of resistance that won't strain your joints like more traditional forms of weight training would.
Pros
Over seventy exercises for a full-body workout;
Quick change system to switch easily between exercises for different muscle groups;
The machine doesn't require much space and operates quietly;
The pulley system allows moving from squats to leg workouts without ever-changing cable.
Cons
There may need to be more than 210 lbs of resistance for experienced weightlifters.
What Are the Downsides of the Bowflex Xtreme 2 SE?
The downsides of the Bowflex Xtreme 2 SE are the price tag and the maximum resistance.
At around $2,000 in most stores, it can be pricey for some consumers.
Additionally, since home gym equipment tends to start (or double) in price after a certain weight threshold, purchasing upgrades beyond the 210 lbs level can rapidly increase your total cost. 
What's more, with the Bowflex Xtreme 2 SE, you'll feel a gradual increase in resistance as your exercise reaches its entire range.
This progressive tension might not suit traditional weight-lifters seeking consistent strength training throughout their reps. However, it can benefit those seeking more dynamic challenges in their workout routine.
Another issue is that the 210 lbs resistance can still feel light for more experienced lifters.
Although helpful introductory instructions are provided with the purchase, the need for expert advice and guidance associated with using home gyms must also be considered.
How to Use the Xtreme 2SE Home Gym?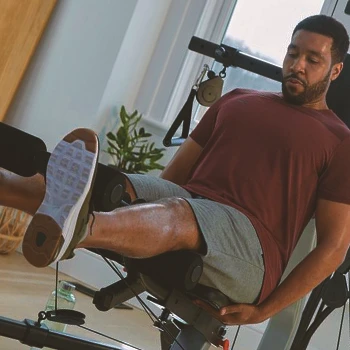 One of my favorite features has been the ease of transitioning between exercises. I could switch from squats to chest presses seamlessly, making my circuit training sessions efficient and enjoyable.
Plus, this versatile system is equipped to customize every routine depending on personal needs and comes complete with an instructional guide full of helpful tips for those just starting in the workout world.
Customization and Personalization
The Bowflex Xtreme 2 SE is a versatile home gym system that can be tailored to suit individual fitness goals and levels. Users can customize their workouts in several ways:
Adjustable Resistance: The Xtreme 2 SE features Bowflex's patented Power Rod resistance system, which allows users to customize resistance levels. It starts at a low 5 pounds and can be increased up to 210 pounds (or even more with an upgrade), making it suitable for both beginners and advanced fitness enthusiasts.
Variety of Exercises: This home gym comes with various cable pulley positions and attachments, including a lat tower, leg extension, and squat station. Users can perform over 70 different exercises, targeting different muscle groups. This versatility allows for the creation of comprehensive workout routines.
Workout Program Customization: Users can design workout routines that align with their specific fitness goals, whether it's building muscle, increasing endurance, toning, or even rehabilitation exercises. The Xtreme 2 SE provides the flexibility to switch between exercises quickly and efficiently.
Progression: As users become stronger and fitter, they can gradually increase resistance levels and incorporate more challenging exercises to ensure continuous progress.
Safety and Comfort: The adjustable seat and cushioned roller cushions provide comfort during workouts, and the included instructional manual offers guidance on using the machine safely and effectively.
Space-Efficiency: This home gym is relatively compact and can fit in smaller spaces, making it suitable for home use.
Integration with Other Fitness Apps
The Bowflex Xtreme 2 SE can be seamlessly integrated with various fitness apps to enhance workout tracking and monitoring. Users can connect their smartphones or tablets to the machine via Bluetooth or use built-in tracking features.
This integration allows for real-time data logging of workouts, including sets, reps, and resistance levels. Users can also access pre-designed workout programs, track progress over time, and set fitness goals within these apps.
Popular fitness apps like MyFitnessPal, Bowflex SelectTech, or Bowflex Results can provide a holistic view of fitness progress, making it easier to stay motivated and achieve specific workout goals while using the Bowflex Xtreme 2 SE.
What Is the Cost of a Bowflex Xtreme 2 SE, And Where to Buy It?
The cost of a Bowflex Xtreme 2 SE is around $1,600, and you can buy it from Nautilus or third-party retailers like Amazon.
I recommend buying from Nautilus if you're purchasing for the first time because that's the only way to get the buy-back guarantee.
Also, remember that the request to return the product is within six weeks of the delivery date of your merchandise.
Our Rating
Rogue Combo Rack
Click For Best Price

Shipping and Delivery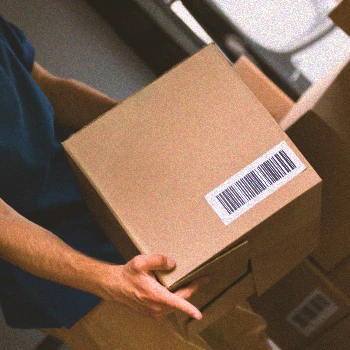 The Bowflex Xtreme 2 SE comes in four different boxes. From my experience, the biggest one was around 48 "L x 30" W x12" H, and the delivery arrived a little early, which was a pleasant surprise.
It took three days from the day of purchase to come. All the boxes weigh at most fifty lbs, so you won't have trouble moving them alone.
The machine is backed by a seven-year warranty, extending two years beyond previous models.
Additionally, the power rods included with this machine are covered by a lifetime warranty, offering added assurance.
Customer Feedback
Let me summarize a few pieces of customer feedback to give you insight into the opinions of other users regarding this product.
"I've found that putting the Bowflex Xtreme 2 SE together was a breeze and took less than an hour."

- Lindsay from the United States
"I've found that the Bowflex Xtreme 2 SE is easy to use and allows quick switching from one exercise to another. However, the weak point of a Bowflex is the power rod construction."

- Greg L from the United States
"The Bowflex Xtreme 2 SE is great for a solo workout, so you don't need a spotter. I can easily change resistance to accommodate varying strength levels. However, the 210 lbs were not enough for me, so I upgraded to 410 lbs."

- Eddie from the United States
Comparison to 3 Other Gym Alternatives
There are some alternative options to the Bowflex Xtreme 2 SE that you might want to consider.
Monster Lat Pulldown / Low Row (Stand-Alone)
Monster Lat Pull-Down/Low Row is another home gym machine that can be used to perform the lat pull-down and the low row, as its name implies.
This machine, however, is more convenient for powerlifters as it has a 300 weight stack.
Rep Fitness FT-5000 Multi-Grip Functional Trainer Cable Machine
The Rep Fitness FT-5000 is a cable machine with 16 cable positions to target the major muscle groups.
However, its overall weight is heavy compared to other home gyms in the market (1,001 pounds).
Sunny Health & Fitness Power Zone Strength Rack Power Cage
This is another well-known home gym machine and a worthy competitor.
However, the Sunny Health & Fitness Power Cage is capable of holding weight plates with a max weight capacity of 200 lb.
FAQs
Can You Do A Full Body Workout With Bowflex?
Yes, you can do a full-body workout with Bowflex; in an effort to provide a complete workout experience, this equipment features a leg extension, a squat bar, a vertical bench press, and a power rod system.
What is the Difference Between Bowflex Xtreme SE And Xtreme 2 SE?
The difference between Bowflex Xtreme SE and Xtreme 2 SE is that the second version allows the user to perform five more exercises.
Is the Bowflex Gym Worth it?
If you're seeking a versatile machine that allows for a wide range of workouts at home, I believe the Bowflex Xtreme 2 SE Home Gym is a solid choice.
However, the Xtreme 2 SE is probably not well suited for powerlifters or people looking to closely track weightlifting goals.
In our assessment, the ideal home gym for weightlifters is the Monster Lat Pulldown/Low Row.
It boasts a weight stack of 300 lbs, adjustable in 10 lb increments, and additionally offers a low row option for a comprehensive workout.
Our Rating
Rogue - Monster Lat Pulldown/Low Row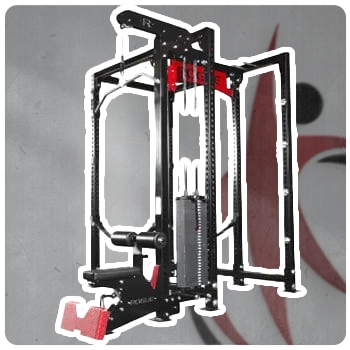 Click For Best Price

Pros
Comes with a lat-pull-down seat integrated
Has one of the largest max weight capacities available
Very smooth pulley systems for a better workout experience
Get the BEST PRICE until the end of December
Cons
You will need the Rogue full-size rack to attach this to
Was this article helpful?