KJ Apa got Riverdale fans' jaws dropped with his Archie 2.0 body transformation - from an adorable teenager to a complete hunk.
They were left curious how he got ripped for his role in the TV drama series.
I dug into KJ Apa's workout routine videos on his social media channels and interviews for several hours.
And now, I will drop everything I know about KJ Apa workout routine and diet for those who want to gain his toned muscle chest and shredded abs.
Quick Summary
The effective Kj Apa workout routines range from bench presses, chest front raises, deadlifts, hammer curls, cable rows, Arnold presses, calf raises, and back squats.
Kj divides his exercises into chest workouts, triceps exercises, weight training, cardio workouts, biceps workouts, back exercises, MMA, leg workouts, and shoulder routines.
Before performing Kj Apa exercises, ensure you have stretched enough to avoid injuries.
Consistency in workouts, and proper diet is how Kj maintains his buffed look.
His Stats
Age: 24 years old
Height: 5ft 11in
Weight: 149lbs
Chest: 39in
Biceps: 14.5in
Waist: 33in
KJ Apa is of average height and has gained more pounds since his workout training for Riverdale as Archie Andrews.
He has also shown more muscles on the screen which his fans could not get enough from.
He continues to do his workout training to keep him fit for his roles.
Born in Auckland, he grew in a huge Samoan family with his parents, Keneti and Tessa Apa.
Shortly after high school at King's college, his acting career began when he starred in a TV show called Shortland Street.
Aside from starring in Riverdale, this New Zealander actor also appeared in several movies and TV shows such as Shortland Street, The Hate U Give, A Dog's Purpose and I Still Believe.
KJ Apa's Workout Routine

The Riverdale actor trains like a superman with his trainer Alex Fine to get him bulkier and fit for his roles.
Fine also trained other Riverdale celebrities like Charles Melton, Hart Denton, and Drew Ray Tanner to sculpt their bodies into the kind of shape that steams up the small screen and helped Riverdale series become a smash hit.
For KJ Apa workout routine, his trainer made him do high reps workouts focusing on the chest and shoulders.
Fine also helped keep KJ Apa's waist in shape by combining high-intensity interval training or HIIT and boxing.
Here are some of the workout principles KJ Apa revealed in his training videos and interviews:
Equipment. He prefers to concentrate his workout routines on body weight and weight exercises that require the least amount of equipment.
Routine. Core, cardio, muscle training, and weight lifting are all part of the KJ Apa workout routine. He also hits an MMA training during his cardio and weight training days.
Frequency. He goes to the gym at least 3-6 days per week. He also does two 90-minute sessions per day on a regular basis. The KJ Apa workout routine is rigorous to say the least, as he must be in superb body shape for his roles.
If you want to grow a physique like him, here's what the day-to-day KJ Apa workout routine looks like:
Monday: Chest & Triceps

KJ Apa's trainer, Alex Fine, revealed that the main thing he wanted to improve with him was his chest and shoulders, which he said looked good on camera.
Switching between wide-grip and close-grip bench press to tone various parts of his chest and arms, as well as doing fly push-ups with a pushup fly machine and weighted ring dips, are some of the highlights of KJ Apa chest and triceps exercises.
 To get the bulky chest and strong triceps of the celebrity, here are the KJ Apa workout routine exercises: 
Warm up (stretch, 800m jog)
Cardio: 20 min HIIT
Bench press (5 sets of 10, 8, 5, 3, 1 reps)
Triceps cable pushdown (3 sets of 10 reps)
Weighted Ring Dips (4 sets of 10 reps)
Incline Dumbbell bench press (3 sets of 12 reps)
Dumbbell triceps kickback (3 sets of 10 reps)
Incline cable fly (3 sets of 12 reps)
Chest front raises (3 sets of 10 reps)
Tuesday: MMA, Cardio & Brief Weight Training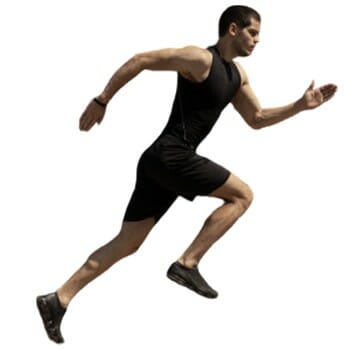 KJ Apa workout routine includes Mixed Martial Arts of his choice.
He also focuses on cardio workouts, which can either be HIIT, Treadmill, or Bike.
In one of his training videos from Men's Health, KJ Apa did a half-a-mile run on a manual treadmill and 500-meter rowing around 200 pounds each movement [1].
His lightning round weight training workouts  include dumbbell swing or burpee.
Wednesday: Back & Biceps
These workout routine exercises focus on building strength and lean muscle tissue in the upper body:
Warm up (stretch + 800m jog)
Cardio (20 min HIIT)
Deadlift(5 sets of 10, 8, 5, 3, 3 reps)
Dumbbell biceps curl (3 sets of 12 reps)
Cable row (3 sets of 15 reps)
Preacher curl (3 sets of 12 reps)
Wide grip pull-up (3 sets to failure)
Lateral cable pulldown (3 sets of 12 reps)
Hammer curl

(3 sets of 10 reps)
Thursday: MMA, Cardio & Brief Weight Training
It is the same as KJ Apa's Day 2 workout, and it focuses on increasing strength through MMA, strengthening heart and muscles, improving posture, and building body mass.
Friday: Shoulders & Legs
Here are KJ Apa routine exercises to tone his shoulder and leg muscles: 
Warm up (stretch and 800m jog)
Cardio (20 min HIIT)
Back squat (5 sets of 10, 8, 5, 3, 3 reps)
Arnold press (3 sets of 10 reps)
Leg press (3 sets of 12 reps)
Military press (5 sets of 10, 8, 5, 3, 3 reps)
Hamstring curl (3 sets of 10 reps)
Calf raise

(3 sets of 15 reps)
Saturday: MMA, Cardio & Brief Weight Training
KJ Apa does MMA, Cardio, and brief weight training thrice a week. He also trains for boxing for his intense prison boxing scenes in Riverdale.
His Ab Workout

Many people want to know how they can get KJ Apa's steel abs. To begin, think about where you're starting from and stick to a low-carb, low-calorie diet.
Ab roll-outs, Pull-up bar hanging crunches, Russian twists, and hanging leg raise are all part of KJ Apa's killer core workout.
The good news is that KJ Apa's personal trainer revealed this circuit that you can incorporate into your workout to achieve "Archie's abs" and get a taste of the celebrity's workouts:
Assault bike
Assault bike is a stationary bike that uses a fan instead of a wheel to generate resistance.
For your workout, move the bike's handles back and forth as fast as you can while pedaling, bracing your core tightly, for one minute. It makes your heart rate up in a flash.
Twisted leg lifts
With your arms bent at a 90-degree angle, hang from a pullup bar.
Brace your core, raise your knees with a slight bend, and twist your torso by angling them toward one shoulder. After that, bring both knees to the front.
Repeat on each side up to ten times.
Kettlebell sit ups
Lie on your back with one arm straight above your shoulder, holding a 10- to 15-pound kettlebell.
Sit up while engaging your core and keeping your arm vertical the entire time.
With a straight arm, lower your back down.
Perform 10 reps with one arm's weight, then 10 reps with the other.
KJ Apa Diet and Nutrition
The saying "abs are made in the kitchen and the gym" proves to be true with KJ Apa's 8-pack abs.
Alex Fine prescribed a low-carb, low-calorie diet for the Riverdale celebrity [2].
However, Fine revealed that KJ Apa is already strict with his diet - no chips and no bread. He also avoids pasta and junk food.
He prefers his diet to be pretty clean. He also drinks lots of water, as hydration is an important part of his workout exercises.
High-Protein and Low-Carb Diet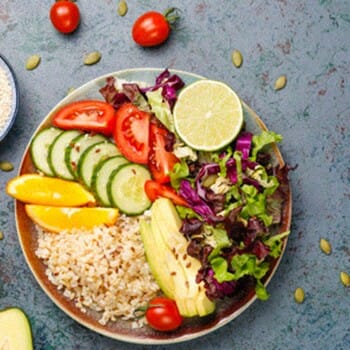 Sadly, KJ Apa nor his trainer did not reveal any of his meal plans.
But hints from their interviews show that KJ Apa diet sticks to a high-protein and clean meals such as light smoothie with salad and protein such as salmon.
He also loves watermelon as a snack because watermelon has high-water content.
Black coffee with no sugar nor cream is an essential part of his day, too.
KJ Apa also revealed that for some reason, he loves Froot Loops cereal for his breakfast.
If you want to gain KJ Apa's 8-pack abs and physique, other high-protein foods you can include in your diet are:
Eggs

Almonds

Greek yogurt
Also include low-carb foods non-starchy vegetables such as
Cauliflower

Broccoli

Lettuce
What Supplements Does He Take?
KJ Apa has not revealed if he uses particular supplements to support his diet and workout routine; however, he keeps his food plan high in protein to maintain his physique and muscle tone.
Protein smoothies might also be a good choice for those who want to gain his body transformation.
---
References:
https://www.menshealth.com/fitness/a31431246/kj-apa-workout/
https://nypost.com/2018/12/03/meet-the-trainer-who-made-archie-a-hunk-on-riverdale/
Was this article helpful?