Scott Herman is a rising star in the fitness industry and the man behind Scott Herman Fitness, a super-helpful fitness video series he shares with millions of fans on social media.
He is also a BSN-sponsored athlete and the founder of Muscular Strength, a website dedicated to Scott's two greatest passions - fitness and bodybuilding.
Whether you're a seasoned athlete or a beginner, Scott's videos are a goldmine of great tips on fitness, lifestyle, and health that can boost your routine and push you towards doing your best in the gym.
In this article, we're going to give you a detailed breakdown of Herman's training and diet we spent hours preparing. Let's dive in!
Quick Summary
Scott Herman regularly performs the following workouts; dumbbell chest presses, low rows, squats, donkey calf presses, hamstring curls, and alternating dumbbell curls.
Herman's exercises work on muscles in areas like arms, abs, legs, back, shoulders, and chest.
Scott Herman's diet comprises eggs, milk, fish, grilled chicken, brown rice, whole oats, whole wheat pasta, and vegetables.
His Stats
Age: 29
Height: 5'10"
Weight: 173 lbs
From Soccer to Weightlifting: Growing Muscles and Confidence
Growing in Massachusetts, Scott played different sports, including soccer and wrestling.
As a matter of fact, his first interest in bodybuilding came from watching his favorite superheroes on TV.
View this post on Instagram
He began learning the basics at home with his dad's weights and soon got sucked into the world of bodybuilding.
He started cleaning fitness machines and equipment at the local Gold's Gym in exchange for free membership.
He says that, in the beginning, lifting weights was a way to let off steam, but over time, it became the way of life.
In the meantime, while he was working on becoming a trainer, he decided to trade Massachusetts for sunny Florida, where he's currently based and is successfully running his own fitness studio.
Scott Herman's Workout Routine
Scott exercises every day for about 50 minutes. If you are using weights in your sessions, you can get modest results with a 45-60 minute routine.
Monday - Chest and Abs Exercise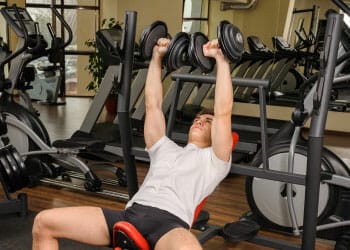 Dumbbell chest press – 3 sets x 6-8 reps
Dumbbell incline chest press - 3 sets x 6-8 reps
Cable flys: high – 3 sets x 6-8 reps
Cable flys: low – 3 sets x 6-8 reps
Cable flys: middle – 3 sets x 6-8 reps
Tuesday - Shoulders, Abs, and Back
Lat pull-downs – 3 sets x 6-8 reps
Reverse pull-downs – 3 sets x 6-8 reps
Deadlifts (straight bar) – 3 sets x 6-8 reps
Wide-grip pull-ups – 3 sets x 6-8 reps
Low rows – 3 sets x 6-8 reps
Dumbbell shoulder press – 3 sets x 6-8 reps
Dumbbell lateral raises – 3 sets x 6-8 reps
Dumbbell front raises – 3 sets x 6-8 reps
Dumbbell alternating lateral raises (overhand/underhand) – 3 sets x 6-8 reps
Wednesday - Legs
Squats – 5 sets x 15-20 reps
Leg Extension - 3 sets and 6-8 reps
Single-leg Extension - 3 sets and 6-8 reps
Hamstring Curl - 3 sets and 6-8 reps
Single-leg Curl - 3 sets and 6-8 reps
Hip Adduction – 3 sets x 15 reps
Donkey Calf Press – 3 sets x 15-20 reps
Single-leg Calf Raise – 3 sets x 15-20 reps
Thursday - Abs and Arms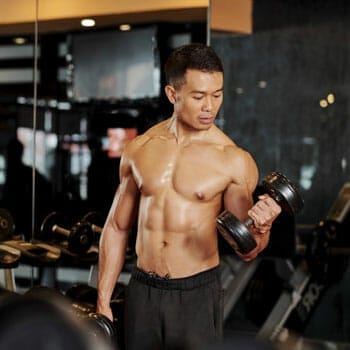 Straight-bar biceps curls – 3 sets x 6-8 reps
Alternating dumbbell curls – 3 sets x 6-8 reps
Hammer curls – 3 sets x 6-8 reps
Reverse curls – 3 sets x 6-8 reps
Close-grip bench press – 3 sets x 6-8 reps
Seated triceps extensions – 3 sets x 6-8 reps
Triceps push-downs (V-bar) – 3 sets x 6-8 reps
Friday - Abs Only
Saturday - Rest
Sunday - Cardio
Scott likes to do very simple 20-minute cardio sessions three times a week, which allows him to maximize his efforts during his sessions and maintain a lean body.
He usually goes for a 3% incline for an 8mph run on the treadmill or goes for a run outside.
Before he starts, he does some side shuffling workouts for about 3 minutes, allowing him to keep his ankles strong and stable.
Scott dedicated one day to recovery and rest. He says that there's nothing more beneficial for muscle recovery, like a good night's sleep.
Scott's Advice on Exercising at Home
While it's obvious that without hitting the exact same weights as you did in the gym, you'll lose some of the strength, Scott says that as long as you work on maintaining a lot of blood flow to your muscles and keeping them active, plus mixing in plyometric work, you can vastly improve the time it takes to get back to your previous levels in the gym.[2]
Scott Herman Fitness On YouTube

Since 2009, Scott has been sharing his training techniques with his subscribers all around the world to help them reach their fitness goals. Over the past couple of years, his YouTube channel started gaining attention, generating millions of subscribers.
As Scott puts it, the idea behind it was to help people, athletes or not, come into his club, exercise, get excited about exercising, not feel intimidated. [1]
When you step into the weight room for the first time, it can get overwhelming. But as a beginner:
''you need to focus on building a strong foundation, growing your major muscle groups and increasing your overall endurance in your bench, squat, and deadlift," he says.
Here's the whole YouTube video with some Scott's tips for beginners on how to stimulate muscle growth: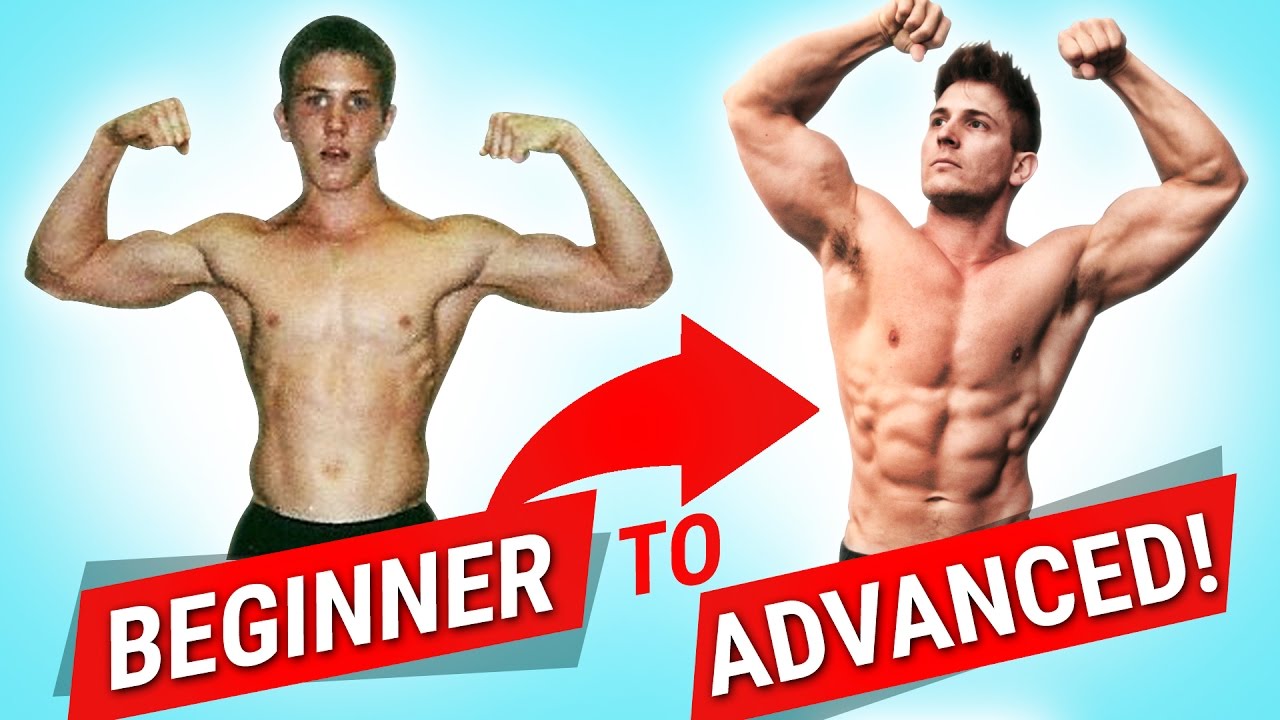 Need more tips? Check out his website (scotthermanfitness .com) or for more information on his meals and training routine, or keep browsing the Scott Herman Fitness channel - you'll find loads of helpful stuff!
Scott Herman Diet Principles
Fitness goals cannot be achieved without the elaborate diet plans, so it makes sense that Scott keeps track of all of his carbs, fats, and macronutrients.
"I focus on protein in every meal and make sure I have good portions of veggies as well. That's all you need to make gains!" Scott says.
When asked about his daily calorie/macro ratio in on- and off-season, Scott admits that he doesn't have an "on/off" season, and he counts his macros rigorously throughout the year in all of his meals.
"I focus on making lean gains (building muscle with very little body fat gain), thus keeping my daily calories and macros the same. I adjust my daily food intake as I continue to gain muscle by adding slightly more calories from protein and fat with a slight increase in carbs."
When asked what foods to avoid, Scott is quick to answer: "Anything that throws off your macros," meaning low-quality fat, junk food, refined foods, and food loaded with artificial ingredients.
Scott claims you can eat what you want, so long as you stay on track with your macros. Use common sense and make healthy choices as your go-to.
On his website, he offers a meal planning program that calculates macros and creates balanced nutrition from real foods based on your needs and goals. This calculator is convenient and easy to use, so go ahead and use it if you need a guide to meet your fitness goals.
Scott's Meal Plan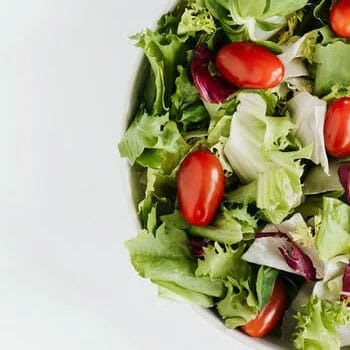 Because he's very serious about hitting his macros to a tee, he tends to eat the same meals every day.
Example daily menu:
Breakfast: Quaker Whole Oats, whole wheat toast, eggs, milk, whey protein isolate;
Lunch: Fish or grilled chicken with brown rice or mixed vegetables;
Dinner: Fish with mixed vegetables and whole wheat pasta;
What Supplements Does He Take?
A blend of whey protein and casein is Scott's combo of choice. He likes to take it before sleep to allow the slow release of proteins overnight that replenish his entire system.
Casein takes longer to break down, so it keeps your protein synthesis elevated over time. Scott usually mixes it with greek yogurt, and he swears it tastes great!
He also takes:
Can You Exercise Like Scott Herman?
If you are someone who is trying to get better-looking abs, leaner legs, killer arms, but you just can't seem to strike the right balance between exercises, supplements, and nutrition, a good place to start is to take advice from a pro figure like Scott Herman.
You'll need members' access to unpack the 12-week training program, but until you are ready to take the plunge, you can browse through his YouTube videos and pick up many great tips on fitness and health that can boost your routine.
Do you think you're ready to start? Let us know what you think in the comments below.
---
References:
https://barbend.com/scott-herman-podcast/
https://barbend.com/scott-herman-bsn-supplements/
https://www.dailymotion.com/video/x47jqsy
Was this article helpful?