Mike Dolce is an American fitness expert, weight-cut coach, former mixed martial artist trainer, and author with a well-developed diet strategy, endorsed by all of his athletes.
But you don't need to be a pro fighter to apply Dolce's tips successfully.
Dolce's meal plan is designed to help people who need guidance on how to eat healthy, whether you are a pro or just a curious beginner.
Our team has done a ton of research and gathered the essential tips on healthy fat loss strategies to help you kick-start your new Dolce-style routine.
Quick Summary
The best of Mike Dolce's workouts are jumping jacks, squats, push-ups, sit-ups, alternating lunges, plank holds, wall sits, burpees, and side plank holds.
Dolce has adopted a shredded diet plan that involves a lot of protein intake like chicken breast and a lot of vegetables.
Mike also takes supplements like krill oil, protein powder, and green superfood powder.
Mike Dolce's Story
Born in New Jersey but now with a home in Las Vegas, Dolce was interested in muscle building and strength training.
He did powerlifting and wrestled competitively since the age of 13, and later got into MMA and competed in the International Fight League as a welterweight.
When he was only 17, Dolce started his personal training business that still continues to thrive.
Dolce is famous for the fastest knockout in International Fight League (IFC) history: 9 seconds.
His career took off when he started working as a professional strength and conditioning coach with top mixed martial arts teams in the world.
Dolce was awarded World MMA Trainer of the Year 4 times and was inducted into the New Jersey Martial Arts Hall of Fame.  [1]
Dolce is also known for managing the weight cuts of UFC fighters, including Ronda Rousey and Quinton "Rampage" Jackson.
Back in 2007, he published The Dolce Diet: 3 Weeks to Shredded based on many methods he used himself to cut weight.
His Stats
Born: 1976-04-15
Height: 5'11"
Weight: 170 LBS
Mike Dolce's Workout Routine

15-Minute Exercise Routines
What's great about these exercises is that you don't even have to hit the gym to get your body in shape.
Sounds simple, right? Well, that's the idea behind it. Dolce recommends sticking to the basics until your body (and mind) gets completely comfortable with your new fitness regimen.
Dolce says it's a good strategy to switch the groups of muscles that you work each day. Here's the breakdown of the workout:
Body Weight Booster
15 push-ups
20 sit-ups
25 squats
20 alternating lunges
80 jumping jacks
60-second wall sit
Repeat 3x.
5 burpees
10 squats
5 burpees
10 sit-ups
5 burpees
10 lunges
Repeat sequence for 15 minutes
Tabata Trimmer
20 seconds of work followed by a 10-second break.
Jumping jacks
Lunges
Push-ups
Wall sits
Plank holds
Side plank holds.
Get on with the next move after a 10-second rest. Repeat for 15 minutes.

It may come as a surprise, but Dolce usually starts his day with a 5-minute meditation. He says it helps him bring focus to his day. After that, Dolce writes down his goals and gets into some heart-pumping exercise.
"Aim to get your workout in as early as possible, so it doesn't get pushed aside during your busy day."

- Mike Dolce
But even if you're not planning on becoming a pro, Dolce recommends adding any type of exercise into your day and has a long list of effective, 15-minute routines that can fit any lifestyle.
We've all been there; squeezing in your exercise session into a hectic day can sometimes seem impossible, so it's essential to stay on track and push yourself. "Remember that your biggest opponent is yourself," says Dolce.
Although exercise is an essential ingredient of Dolce's health regimen, that's just half the work done. The rest is in the kitchen.
Diet Plan

If you want to win a fight, you have to beat that fat fist. As a pro fighter, Dolce always had to take care of his body fat and keep it low, but was not always happy with how it's usually handled:
'It's unfortunate that the art of cutting weight hasn't evolved much in the history of professional combat sports. The sports themselves have evolved, but cutting weight for many is still seen as a crude process.'
It took Dolce 20 years of experience working with some of the best athletes in the world to create this diet strategy.
As a part of this plan, Dolce devised two diet plans: the 3 Weeks to Shredded diet and Living Lean.
He used the 3 Weeks to Shredded diet when he needed to shed extra pounds to fight in a lower weight class. Dolce shared this method with many of his pro clients and achieved some impressive results.
Dolce says he managed to lose more than 40 lbs. in just 6 weeks, and the Shredded plan can help anyone shed 20+ lbs. in 3 weeks.
The 3 Weeks to Shredded plan includes eating organic, natural foods every 2-4 hours to keep your metabolism active, and help maximize fat loss and muscle gain.
It consists of a lot of lean protein like chicken breast, and veggies such as spinach, and sufficient hydration.
Dolce's nutrition plan comes with a list of simple and somewhat repetitive menus, but hey, it makes meal planning way easier.
It's not all about losing weight on a crash-course diet; it's about staying strong, healthy, and patient, so Dolce advises that you start with food instead of resorting to supplements right away.
"The art of cutting weight is a matter of peaking. It's a very scientific process, but in general, I try to bring a healthy and practical approach."
On the other hand, Dolce's Living Lean is more of a long-term plan that includes sensible advice such as eating organic foods and avoiding junk food.
3 Nutrition Tips

1. Take control
Cheat meals, or as Dolce calls them, "earned meals," are allowed occasionally, but you have to earn them by eating properly most of the time.
"It's all about taking control. If you can control what you eat, you can control all other aspects of your life,"

- Mike Dolce
2, More sleep - less junk food
Dolce aims for 9 hours of sleep every night, and he says we all need 7 1/2-8 hours to recover from daily activities and stress completely. Sleep deprivation causes many problems, from the expected ones like fatigue to more surprising ones like junk food cravings caused by the slowdown of the body's metabolism.
3. Longevity is the goal
Dolce is determined to stay away from shortcuts and focus on programs that will provide a foundation for a long, healthy life. He says that there is no "magic pill":
"It's about maintaining a professional approach, not just in the build-up to a fight, but throughout an athlete's entire career."

- Mike Dolce
Supplements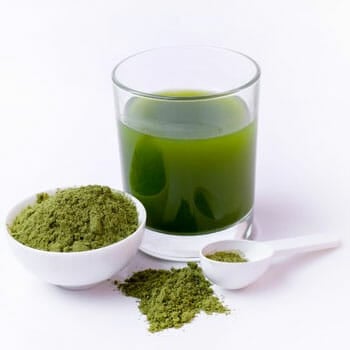 Mike Dolce is not big on supplements as he relies on eating clean food as his nutrient supply most of the time.
But sometimes, as life throws us curveballs, eating healthy is not possible, so we have to adapt to the situation. That's where supplements can save the day.
Dolce's products of choice include:
According to him, those are the only supplements he carries wherever he goes.
Can You Eat and Train like Mike Dolce?
For Dolce, being a witness and participating in the evolution of mixed martial arts and becoming one of the UFC's biggest stars has been a wild ride, one that has brought him amazing leverage to reach more people than ever and help many others.
We all know how the world of health and fitness can be craze-driven; we get bombarded with new ways to lose weight every single day, and for most people, it's an eternal battlefield of confusion, but Dolce likes to keep it simple and efficient.
A lean figure and well-developed muscles are the results of taking care of your wellbeing every single day.
What do you think of his method? Have you tried any of the techniques Dolce recommends?
Share your thoughts with us in the comments.
---
References:
https://www.fightnewsaustralia.com/fad-diets-iv-bans-ronda-rousey-an-interview-with-mike-dolce/
Was this article helpful?