Perhaps no other boxer is as famous as 'Iron' Mike Tyson.
Growing up in poverty in one of the roughest neighborhoods in America, Tyson would quickly learn that to get ahead in life, you've got to be able to knock someone out.
Mike Tyson's passion for fighting would, later on, prove to be his greatest success. Once he channeled his ferocity into the professional sport of boxing, he would quickly become a force to be reckoned with by dominating the competition.
In his prime, Tyson was the ultimate example of peak fitness. So we've spent hours studying the Mike Tyson workout routine and diet to discover how you can do the same.
Quick Summary
Mike Tyson's workout routine ranges from slip bag punching, shadow boxing, push-ups, dips, tricep extensions, neck crunches, rope jumping, and speed bag sparring.
Tyson's diet comprises oatmeal with milk, orange juice, chicken breasts, rice, pasta, fruits, vegetables, and meat.
Mike Tyson takes the following supplements; creatine, fish oil tablets, vitamin D, caffeine, and beta-alanine.
Who is Mike Tyson?
Michael Gerard Tyson is a former professional heavyweight boxer.
He earned himself the nickname "Iron Mike" due to his ferocious style of boxing that left many of his opponents out cold.
Mike Tyson's career in boxing started after meeting Cus D'Amato, a boxing manager and trainer who handled many International Boxing Hall of Famers.
Under the tutelage of Cus D'Amato, Tyson honed his physical and mental strength to become one of the greatest boxers of all time.
In 1986, Tyson became the youngest boxer to win the WBC World Heavyweight Champion, who later won the WBA title and IBF Heavyweight Championship, marking his reputation as the undisputed world heavyweight champion.
Throughout his career, Mike Tyson has participated in 58 fights with 50 wins, 6 losses, and 2 matches ruled out as "no contest."
Mike Tyson's ability to knock out opponents with a single punch from both his left and right fists has instilled fear and respect in many fighters.
In total, Tyson has 44 career knockouts under his belt, putting him at 11th  on the list of greatest all-time heavyweight boxers.
What is Mike Tyson's Workout Routine?
The Mike Tyson workout routine consists mainly of conditioning, calisthenics, and cardio.
To prepare for big fights, Tyson used to train for 8-10 hours a day, 6 days a week for a total of 60 hours a week.
Unlike exercise plans today that create day-to-day variety, Tyson's workouts revolved around the same training schedule every day with minor alterations.
Listed below is the daily Mike Tyson workout routine from Monday to Saturday, with a rest day on Sunday.
4:00 AM: Wake up, stretch, take a 3-5 mile jog
6:00 AM: Return from jogging, take a shower and go back to bed
10:00 AM: Breakfast
12:00 PM: 10 rounds of sparring and calisthenics
2:00 PM: Lunch
3:00 PM: Six rounds of sparring, bag work, slip bag, jump rope, pad work, and speed bag
5:00 PM: Calisthenics, shadow boxing, and 45 minutes of technical training
7:00 PM: Dinner
8:00 PM: 30-minute recovery workout on the stationary bike
9:00 PM: Study fight films, watch TV, bedtime
Sparring and Technical Training
D'Amato believed in realistic sparring practices and would sometimes bring in heavyweight pros to spar with Mike Tyson as part of his training routine.
With 16 rounds in the ring of intense sparring daily, Mike Tyson would show up to matches psychologically ready and firing on all cylinders.
Tyson's bag workout routine is as follows:
Slip Bag Punching: 6 sets, 8 minutes each
Speed Bag Sparring: 5 sets, 10 minutes each
Willie Bag: 4-6 sets, 3 minutes each
Focus Mitts: 4-6 sets, 3 minutes each
Technical Training: 45 minutes
Shadowboxing: Focusing on one technique until failure
Calisthenics and Strength Training
One of the core parts of his workout routine is calisthenics and strength training.
Mike Tyson undertook these exercises to maintain his strength, agility, flexibility, and muscular endurance, consisting of:
Sit-Ups: 20 sets of 100 reps each
Push-Ups: 50 reps and 10 sets
Dips: 10 sets of 50 reps each
Shrugs: 30 kilos, 500 reps
Tricep Extensions: 500 reps
Neck Crunches: 500 reps
Neck Bridges: for 30 minutes
Conditioning and Cardio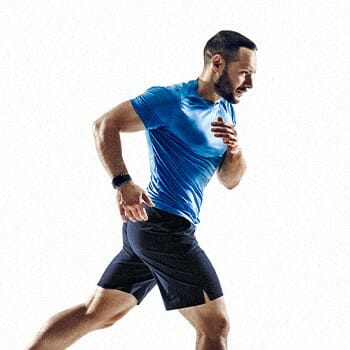 Running out of gas is a huge issue when it comes to boxing.
To ensure Tyson could last 12 rounds, D'Amato made sure to incorporate stamina training in Tyson's workout routine, which consisted of:
Rope Jumping: 10 minutes
Jog: 3-5 miles
Additionally, Mike Tyson warmed himself up by stretching and shadow boxing before a gym session or workout routine.
Prime Mike Tyson vs. The Returning Mike Tyson
At the age of 53, Tyson is well past his prime. While he isn't the monster he was back in the day, the current Mike Tyson is still a legend to be feared.
His current training routine is a far stretch from what it used to be, but ultimately, it follows a similar pattern.
Cardio
His current cardio routine consists of:
Exercise Bike: 1 hour
Treadmill: 1 hour
Strength Training
Once he's warmed up from his cardio, he'll perform around 250 - 300 reps using light weights.
This consists of exercises such as shrugs, bicep curls, dips, tricep extensions, and chest flys.
Boxing and Mittwork
The days of sparring heavyweight champions for breakfast are over.
Current Mike spends about 30 minutes doing mittwork with a personal trainer who helps him perform drills and improve his footwork, reaction speeds, weaving, and punching power.
Mike Tyson's Diet Plan

Mike Tyson's diet plan consisted mainly of protein, healthy carbs, veggies, and fruit.
D'Amato was strict with Tyson's diet, putting him on a healthy diet plan with no sugar or processed foods.
Breakfast
Oatmeal with milk and vitamins was Mike Tyson's go-to breakfast, providing him with a healthy serving of carbs to last him until the next meal.
Lunch
Rice with chicken breasts and orange juice provided Mike Tyson with an additional serving of carbs, protein, and Vitamin C for lunch.
Dinner
Pasta, steak, chicken, and some veggies were a regular dinner meal for Mike Tyson.
The protein would aid Tyson with muscle growth and repair, which was essential as he trained nearly every single day.
An avid fan of juice, dinner would then be followed up with yet another glass of orange or tropical juice.
Snacks
To ensure there was enough protein in his diet, Mike Tyson would often drink a protein shake with 6 bananas.
This combination was another secret that aided Mike Tyson in recovery and muscle development.
Research supports these claims, with scientists claiming "the benefits of consuming protein following resistance exercise training have been well-documented, especially as they relate to muscle hypertrophy and function.
A recent meta-analysis showed significant positive associations between coupling resistance exercise with post-exercise protein ingestion and total fat-free mass, strength, and muscle size. [1]"

- John W. Carbone, Health Sciences Researcher
Cheat Meals
For cheat days, Tyson would gorge on ice cream and his favorite cereal, Cap'n Crunch.
What Supplements Does He Take?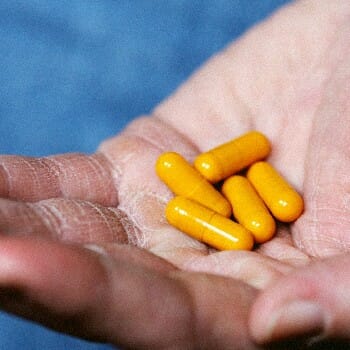 Tyson also took vitamin supplements alongside his breakfast every morning. They consist of:
Caffeine
Beta-alanine
Magnesium
FAQs
What do boxers eat in a day?
Boxers eat around 4,000 calories a day to have enough energy.
Their meals consist of healthy fats, carbs, protein, fruits, and veggies. Examples include eggs, white meat, milk, chicken, fish, turkey, olive oil, and peanut butter.
What weight did Mike Tyson fight at?
Mike Tyson fought in the heavyweight division with a weight ranging between 215 and 220 lbs.
Become A Beast With Iron Mike's Workout and Diet
Iron Mike's legacy lives on to this day, and with his comeback just around the corner, it seems it just might continue.
As professional boxing champ, Mike Tyson's fitness regime was created with the intent to last for 12 rounds in the ring and fight against the strongest in the world. It's a fitness routine that combines strength, conditioning, and cardio for maximum results with endurance and stamina.
If you're looking to get into peak physical condition, the Mike Tyson workout routine and diet will provide you with everything you need to get in shape and kick ass. So try it out today and let us know how it's working for you.
---
Reference:
https://www.ncbi.nlm.nih.gov/pmc/articles/PMC6566799/
Was this article helpful?