30
Supplements
Considered
158
Hours
of Research
100
Reviews
Examined
11
Experts
Interviewed
Is your locks naturally thin and falls out due to bad genetics, lifestyle, or other reasons? Or you're just regretting a recent crop and wanna grow those beautiful strands faster?
No matter the reason, quality dietary supplements can give you strong, long, shiny strands, and healthy hair.
Here are the best hair growth vitamins dermatologists say can really help you on the journey to your Rapunzel goals.
Editor's Choice
Nuzena
Click For Best Price
#2nd Best Choice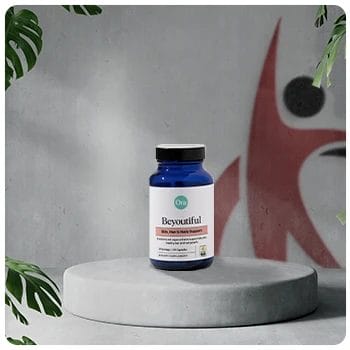 Ora
Click For Best Price
#3rd Best Choice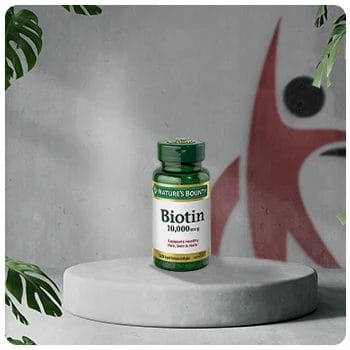 Nature's Bounty
Check Current Price
Our Top Product Recommendations (June 2023)
1 - Nuzena Hair Growth Support + (Editor's Choice)
Made and verified in FDA-registered facilities and adhering to GMP guidelines, Nuzena supports your natural hair growth process.
It improves the structure, quality, and volume of your locks from the inside, providing you with a healthy scalp and gorgeous strands as seen in the celebrities' Instagram photos.
This hair supplement enables a multifunctional approach to prevent thinning and loss thanks to a plethora of clinically proven top-quality ingredients like Biotin, Folic Acid, Vitamins A, C, D, E, etc.
Vitamin B-Complex
L-Tyrosine
Zinc
Pros
100% pure and natural scientifically researched ingredients
Suitable for men and women of all ages
Formula tested for quality, safety, and efficacy by a trusted third party lab
Veggie, non-GMO, gluten-free, and sugar-free capsules
Cons
Not intended to treat diagnosed medical conditions like androgenic alopecia
2 - Ora Be You Tiful Hair, Skin & Nails Vitamins
This hair supplement promises to make your hair, skin, and nails glow. It contains plant-based Vitamins B3 and B7 extracted from quinoa sprouts that are helpful to maintain optimal health of your locks.
It also includes powerful antioxidants from organic seaweed and algae extracts that help decrease oxidative stress levels, protecting your skin from wrinkles and pigmentation.
Plus, a billion probiotics in its vegan formula can support your gut and overall health.
Niacin
Biotin
Ora Beauty Blend
Pros
Plant-based ingredients from organic sources
Men and women of all ages and skin types can use it
No soy, gluten, dairy, or GMO
Cons
Contains a proprietary blend, and capsules have a strong seaweed flavor not everyone can stand
3 - Nature's Bounty Biotin Supplement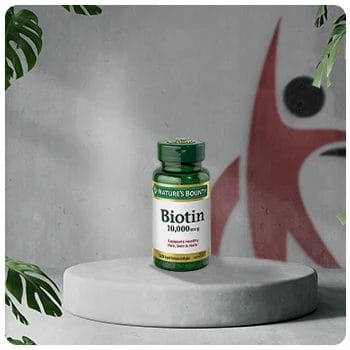 Containing a whopping amount of 10,000 mcg of Biotin, this vitamin may be able to make your beautiful curls and nails less prone to breakage since uncombable, Thin strands, and brittle nails may indicate Biotin deficiency. [1]
These rapid release hair vitamins in softgel capsules made by a trusted manufacturer can also support a healthy nervous system and fat metabolism, helping you convert food into energy.
But, I wouldn't take such high doses without consulting a doctor.
Biotin
Soybean oil
Gelatin
Pros
Many users have confirmed faster and stronger grown locks and nails
Easy to swallow pills
Sodium-free, without artificial flavor, sweeteners, gluten, lactose, yeast
Cons
May trigger growing of extra facial hair and initial acne breakout
4 - SugarBearHair Vitamins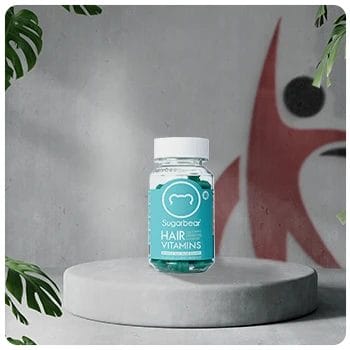 This chewable gummy bear hair sweet vitamin may be ideal for those who have a sweet tooth and love to "keep up with the Kardashians".
Flavored with real berries, SugarBearHair is so deliciously sweet that you may have trouble limiting yourself to the recommended daily dose.
Many users noticed it gave their curls more vitality, shine, strength, and volume after the first few months. They also mentioned that it stopped their hair loss, and helped their nails grow faster.
Pros
A powerful vitamin growth vitamins for hair specifically designed to make your locks stronger, longer, and shinier
Vegetarian, without gluten, soy, dairy, eggs, gelatin, fish oil, and other animal products
Easy to eat, delicious gummies
Cons
Might be overpriced, contains sugar but no Collagen, and may cause cystic acne
5 - Vitafusion Gorgeous Hair, Nails, & Skin Multivitamin Gummy Vitamins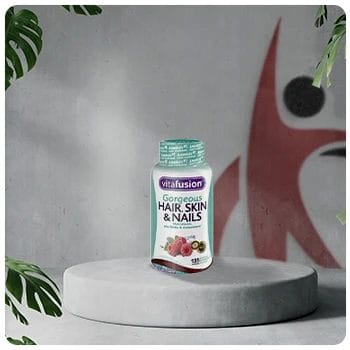 These yummy gummies combine 11 essential nutrients for your hair health. It also contains antioxidants to help your body fight free radicals, supporting your overall health.
Vitafusion gummies vitamin for the hair provides twice more Biotin and four times more antioxidants per serving than other supplements.
Although it can make your locks and nails grow like a weed, more isn't always better as too much Biotin may cause serious side effects.
Pros
Clinically proven absorption for Vitamins D3 and C
Certified, award-winning taste
Without gluten, dairy, synthetic dyes, high-fructose corn syrup, artificial flavors
Cons
High in carbs and Iodine, so unsuitable for individuals on a low-carb diet like Keto, and may cause hypothyroidism
6 - OLLY Undeniable Beauty Gummy
Packed with an expert blend of Keratin, Biotin, and antioxidants, these sweet hair gummies may be able to keep your locks from falling and help keep acne at bay, so that you look and feel your best.
Pros
The scientifically-formulated active ingredient list
Reasonably priced
Tasty natural grapefruit flavor without artificial color or gluten
Cons
Not suitable for vegans or vegetarians, may smell bad
7 - Hairfinity Advanced Haircare
The Hairfinity hair vitamin contains substantial amounts of B Vitamins, including Folic Acid, and other bioactive minerals, amino acids, and other components vital for healthy hair growth.
Vitamin B12 helps transport oxygen to the scalp, making it healthier, while Pantothenic Acid strengthens your hair follicles.
By maintaining Collagen, Silica helps keep your locks elastic and lustrous, while Biotin enhances keratin production to protect against dryness, prevent breakage, and hair loss.
Vitamin A
Vitamin C
Vitamin D
Pros
Contains unique Capilsana Complex
Cost-effective
Suitable for male and female
Cons
Some users complained of headaches
8 - NeoCell Keratin Hair Volumizer
Another affordable vitamin hair brand formulated with a blend of clinically tested ingredients supporting a more healthy hair and skin beauty.
Moreover, grass-fed hydrolyzed Collagen provides the building blocks necessary for the production of Collagen, Keratin, and other proteins in your nails, hair, and the whole body.
C Vitamin
B3 Vitamin
B6 Vitamin
Pros
Bioavailable ingredients
Affordable
Paleo-friendly, without gluten, soy, lactose, wheat, GMO, artificial flavors
Cons
Some users say continuous use is required until you notice the promised results, which may fade away when you stop taking the tablets
9 - Nutrafol Women Hair Growth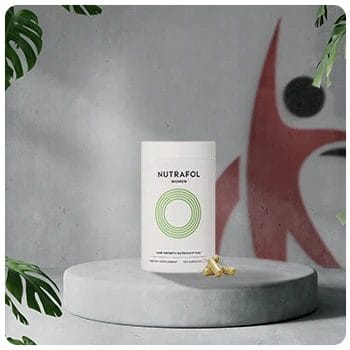 Clinically-proven natural ingredients in Nutrafol are effective not only in increasing hair production and nutrition but also improving overall wellness. It reduces inflammation and fights off free radicals that damage healthy hair follicles.
Nutrafol is formulated with a Tocotrienol Complex, Hyaluronic Acid, Ashwagandha, Curcumin, Marine Collagen, L-Cysteine, Selenium, essential Amino Acids, and other powerful components for stronger strands and their speedy growth.
It also helps with enhanced nutrient absorption, better sleep, mood, energy, and radiant skin.
Pros
Formulated for women
Approved by dermatologists and other experts
Free of gluten, dairy, shellfish, binder, hormones, artificial additives or flavors
Cons
Pricier, plus its potent ingredients in high doses may badly affect oversensitive individuals
10 - Viviscal Extra Strength Dietary Supplement
Celebrities like Jennifer Aniston, Gwyneth Paltrow, Reese Witherspoon, and their hairstylists love and recommend Viviscal.
This supplement contains a natural combo of crucial nutrients that nourish your scalp and hair follicle from the inside to strengthen your hair and boost its growth.
This powerful blend includes ingredients like Zinc, Vitamin C, Biotin, Iron, Horsetail Extract, and deep-sea fish proteins that are claimed to prevent split ends, ensure thicker strands, and longer eyelashes.
AminoMar Marine Complex
Biotin
Zinc
Pros
Scientifically formulated combination of ingredients
Clinically proven to nourish thinning hair and enhance its growth
Suitable for all hair types
Cons
Some users complained of the strong fishy taste and smell, and not so strong effects as advertised
Do Vitamins Help Hair Growth?
Yes, vitamins help hair growth. But, scientists say that taking oral supplements to improve your locks can only increase the growth of your hair if you're seriously deficient in key nutrients.
Otherwise, these hair growth supplements may not be so effective because your body won't absorb more of a particular nutrient than needed. [2]
If you think you're deficient, you may want to supplement with a high-quality vegan multivitamin.
What Deficiencies Cause Hair Loss?
Deficiencies that cause hair loss include deficiencies in collagen, vitamins C, D, E, and B-Complex (specifically Riboflavin/B2, Niacin/B3, Biotin/B7, Folate/B9) [3]. Hair loss can also be caused by lacking minerals like iron, zinc, selenium, fatty acids, protein, and other essential nutrients [4].
Besides, hormonal changes, stress, age, poor nutrition, over-styling, and numerous other factors can cause hair breakage and excess shedding.
To avoid these deficiencies, consider a multivitamin. We have a list of recommended multivitamins for men and multivitamins for women on our website.
How Long Do Hair Vitamins Take to Work?
Hair vitamins may take a few weeks to several months to work if you take them consistently and have no hormonal or other medical issues causing hair loss. So, it's unrealistic to expect to see the results overnight.
"Biotin is a water-soluble vitamin that supports the growth of hair, skin, and nails by helping to break down fats and carbohydrates." Dr. Dendy Engelman, Dermatologic Surgeon
What Is the Best Vitamin For Hair Growth?
Budget-Friendly, easy to use, packed with effective yet safe doses of hair growth vitamins and other essential nutrients, and targets multiple root causes of thinning hair and loss.
For me, these are the qualities needed by the best hair supplements.
Nuzena Hair Growth Support + meets all these criteria, so it's my personal favorite. Try it out, compare with the products you've used so far, and tell me the difference you can notice.
Our #1 Recommendation
Nuzena Hair Growth Support +
Click For Best Price
Pros
100% pure and natural scientifically researched ingredients
Suitable for men and women of all ages
Formula tested for quality, safety, and efficacy by a trusted third party lab
Veggie, non-GMO, gluten-free, and sugar-free capsules
Get the BEST PRICE until the end of June
Cons
Not intended to treat diagnosed medical conditions like androgenic alopecia
Was this article helpful?