As a personal trainer, I work with many athletes and elderly clients who are taking Prednisone for various health issues. While many people take this prescription steroid for legitimate reasons, it has also become a popular performance enhancer.
During a conversation with my doctor over an old knee injury I have, we got talking about how effective this drug is and how long it may take to start working on symptoms of inflammation.
To help readers understand what to expect, I gathered this research info from my doctor and scientific literature.
Quick Summary
Prednisone takes roughly two hours to start working and for its effects to be fully felt.
Athletes use prednisone to enhance their athletic performance.
Some side effects of prednisone include sudden weight gain, vision problems, muscle tightening, and irregular heartbeat.
How Many Hours Does It Take Prednisone To Work?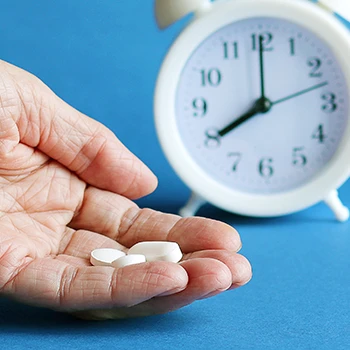 It takes Prednisone about one to two hours to start working [1]. That's assuming that you're taking the prescribed dose as an immediate-release tablet.
It's recommended to take steroids with food, and how much you eat may also have an impact on when the effects of the medication kick in.
There is also a delayed-release tablet that is sometimes used to provide a high dose over a longer period of time.
These tablets can take up to six hours to be fully absorbed into your bloodstream [2].
One thing to keep in mind is that, like many other similar drugs, it can take a few days or weeks to see the full benefits when it comes to inflammation treatment and other diseases.
On the lowest effective dose, that could take longer, and it's something you have to carefully discuss with a medical doctor and not some random guy in the locker room of your gym.
Related Articles:
"Prednisone, like other corticosteroids, quickly lowers inflammation, which cuts down on pain, redness, and swelling. It also dials down your immune system. "

- Melinda Ratini, DO, MS at WebMD.com.
What's The Half-Life?
Prednisone has a steroid half-life of about 3 hours [3].
For the delayed-release tablets, this would be about eight hours, but there are other factors that might come into play, like your metabolic rate and activity levels.
Even at lower doses, that means that Prednisone absorbed by the body remains at high enough levels several hours later to be detectable in a drug test. 
Studies have shown that it remains detectable for at least 24 hours during urine testing [4].
And since both oral and injected forms of this drug are banned, it can become a problem for athletes in competitive events [5].
Effect Of Taking Prednisone Regularly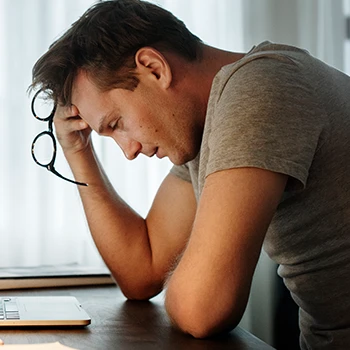 The general drug information for Prednisone is as a treatment for inflammatory diseases like rheumatoid arthritis, but also for diseases like lupus or certain allergies [6].
But studies have also shown that Prednisone can have a positive effect on exercise performance even from the first dose [7].
That's why it has been banned from sports and will show up on random drug tests.
There are also some significant side effects that are both physical and mental in nature.
These include:
Confusion
Muscle twitching or tightening
Vision problems
Depression
Irregular heartbeat
Sudden weight gain
And that's why it's so important that Prednisone intake is monitored closely by a doctor.
I have worked with people who took this drug short-term for legitimate injury treatment, but they all had medical advice before doing so and only took it for a few weeks.
This is not the kind of drug you should mess with for some potential performance gains.
FAQs
What Is A Prednisone Used For?
Prednisone is used to treat inflammatory diseases and infections. It can trigger a reduced immune response but can have significant side effects and negative interactions with other drugs.
Is Prednisolone A Strong Steroid?
Yes, Prednisone is a corticosteroid.
These mainly have an impact on the immune system and are different from anabolic steroids that mainly impact testosterone and growth hormone for increased muscle growth.
---
References:
https://www.webmd.com/arthritis/prednisone-arthritis

https://www.drugs.com/medical-answers/long-prednisone-work-3562260/

https://www.drugwatch.com/prednisone

https://pubmed.ncbi.nlm.nih.gov/31701669

https://www.usada.org/spirit-of-sport/education/five-things-know-glucocorticoids/

https://medlineplus.gov/druginfo/meds/a601102.html

https://pubmed.ncbi.nlm.nih.gov/17805102/
Was this article helpful?