The first time you took a pre-workout, you probably felt like the Hulk, effortlessly pumping out reps and energy running through your body.
But, after some time, it stops working. You're not alone in this; many athletes I've coached have experienced the same.
Drawing on my professional sports background, I've explored why this happens and how to reignite that fire.
Why Does Pre-Workout Supplement Stop Working?
The reasons why pre-workout stops working are both psychological and physiological.
They are psychological because people are incredibly adept at adapting to environmental changes.
When you start taking supplements for the first time, you'll feel the boost in:
Physical energy
Blood flow
Endurance
Mental focus
"We sense this change very dramatically the first few times it happens, but then we become accustomed to the feeling, so subsequent uses of the very same product at the very same dose will feel 'less' in terms of the magnitude of effect."

- Nutritional biochemist Shawn Talbott, Ph.D.
As for the physiological reasons, it boils down to your cellular receptors becoming saturated when you take pre-workout supplements every day.
As a result, your nerve endings become desensitized, which reduces the pre-workout effects.
Here are the most common reasons why your pre-workout stopped working:
1. Dehydration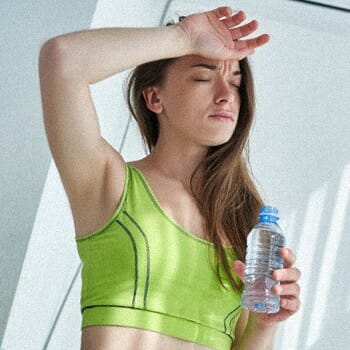 Hydration influences pre-workout performance.
Even a 3% body water loss leads to dehydration, according to a scientific article in the Nursing Journal, affecting mood and circulation [1].
It's the reason I always mix my pre-workout with extra water and keep hydrating throughout the session.
2. Meal Time
While it's commonly known that the best time to take a pre-workout is around 30 minutes to an hour before exercising, the effectiveness largely hinges on how you time your meals.
Avoid heavy meals for 3 hours, medium meals for 2 hours, and liquid meals for 1 hour before workouts to prevent energy dips.
A small meal or 15 grams of whey protein beforehand is fine.
3. Dosage
Adhere to the recommended dosage for pre-workout supplements; overuse can lead to negative effects.
The Journal of Functional Morphology and Kinesiology notes that the right dosage varies with your workout routine, especially if you've recently changed or intensified your exercises [2].
Therefore, customize the dosage to fit your specific needs, but be cautious with stimulants.
It's also important to note that more research, particularly on women, is needed to determine the most effective timing and dosage for pre-workout supplementation.
4. Poor Nutrition Choices
From my experience in high-level sports, diet quality greatly influences the pre-workout impact. Hence, ensure you're getting enough B vitamins, calories, and protein for optimal energy.
5. Sleep Deprivation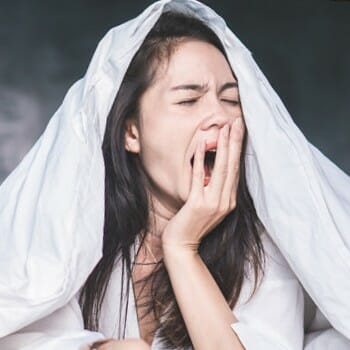 Lack of sleep can ruin workouts. Aim for 7 hours of quality sleep to maintain hormonal balance, muscle building, and fat storage.
6. Pre-Workout Overuse
Regular use of pre-workout supplements like Jack3D and C4 can lead to diminished effects due to body oversaturation.
That's why It's important to monitor the ingredients; while some, such as beta-alanine, continue to work even when not actively felt, caffeine tolerance can increase. To avoid this, limit your caffeine intake to the Mayo Clinic's recommended daily maximum of 400mg [3].
Taking periodic breaks from these supplements can help reset your body's response.
Pro tip: For those unable to skip pre-workout, a practical tip from my fighting experience is to try a scoop of a stimulant-free version for a milder energy boost. This approach can offer an alternative without the intense stimulation of regular pre-workouts.
What To Do When It Stops Working
In my journey from soccer to MMA, I've learned it's not a crisis if supplements lose their edge. Here's how to maximize your pre-workout's impact, based on what I've seen work in the ring and the gym:
1. Take Some Time Off From Using Pre-Workout Supplements
The first thing you can do is take some time off from using certain products to reset your body and allow the sensitivity to build back up.
Every supplement brand has its own formula, advised amount of scoops, and recommended time off, such as two weeks off after two months of supplementation.
People who don't use the time off can experience:
Upset stomach
Trouble with glands
Harmful effect on blood vessels
Increased heart rate
Moreover, if your energy drink or supplement's main ingredient is caffeine, you need to consider your coffee intake. This can overlap with and affect how the supplement affects you.
Take some time off from supplementation, especially pre-workouts containing caffeine, and you'll gain your sensitivity back.
2. Change the Pre-Workout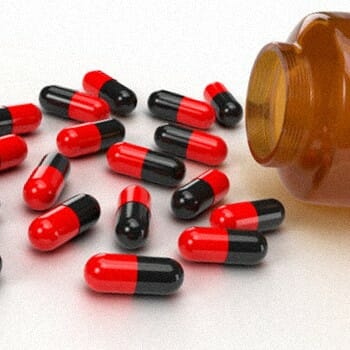 Drawing from my sports career, if a pre-workout loses its punch, a switch might be needed.
The issue could be the formula or the dosage. Different formulas yield varied results. Keep in mind that the mix of ingredients, especially in relation to caffeine, is vital for effectiveness.
Visit the brand's website or use their app for detailed information. For instance, C4 and citrulline malate differ in composition, and opting for a stimulant-free supplement might offer the performance boost you're seeking.
Always scrutinize ingredient lists and approach affiliate recommendations with caution. Experiment with various formulas, including stimulant-free options, to find the right fit for your needs.
The effectiveness of pre-workouts can vary from person to person, so it's essential to find what works best for you through trial and error.
---
References:
https://pubmed.ncbi.nlm.nih.gov/21750468/
https://www.ncbi.nlm.nih.gov/pmc/articles/PMC7739433/
 https://www.mayoclinic.org/healthy-lifestyle/nutrition-and-healthy-eating
Was this article helpful?