With a record of eight Mr. Olympia titles and an impressive twenty-six IFBB (International Fitness and Bodybuilding Federation) titles overall, Ronnie Coleman has etched his name in history as one of the most successful athletes in the sport.
From winning the Canada Pro Cup to showcasing his exceptional physique in the M. Texas competition, Coleman's achievements have solidified his status in the bodybuilding world.
In addition to his rigorous workout routine and commitment to a nourishing diet, he incorporates supplements.
Delving deeper into his supplement lines, "Ronnie Coleman Signature Series" and "Yeah Buddy," I spent several hours examining the products and their ingredients.
To further enhance my analysis, I collaborated with a nutritionist to delve into the science behind the supplements handpicked by Ronnie Coleman himself.
Quick Summary
Ronnie Coleman's supplements include pre-workouts, whey protein, creatine, BCAA, glutamine, anabolic growth accelerator, and omega 3.
Ronnie Coleman's training regimen consists of six weekly sessions, focusing on various exercises such as barbell squats, leg presses, bicep curls, bent-over barbell rows, calf raises, triceps dips, and crunches.
To sustain his impressive physique, Ronnie Coleman follows a meticulously calculated diet. During his prime days, he would consume an astounding 5332 calories and ensure a protein intake of 546 grams as part of his bodybuilding regimen.
What Are the Best Ronnie Coleman Supplements?

The best Ronnie Coleman supplements are the Pre-Xs pre-workout, King Whey Protein, Creatine XS, Amino-Tone EAAs, Omega-xs, Glutamine-xs, King Mass XL Super Anabolic Growth Accelerator, and Cla-xs Conjugated Linotenic Acid.
Also Read: Was Ronnie Coleman On Steroids or Natural
Pre-Workout
The Ronnie Coleman Signature Series' Pre-Xs pre-workout aims to help gym enthusiasts increase their mental and physical energy levels due to the presence of the following ingredients:
"Piperine could help stabilize blood sugar levels by increasing the absorption of sugar into your body's cells."

- Rachael Ajmea, Health Writer
Whey Protein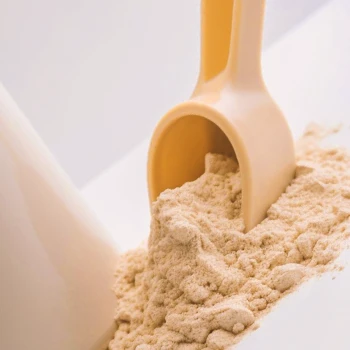 Ronnie Coleman Signature Series' King Whey Protein aims to promote muscle growth, repair muscle fibers breakdown, and accelerate recovery through the following twenty-five grams of whey protein.
Research has demonstrated that supplementing with whey protein enhances whole-body anabolism and may help us recover faster after intense training sessions [7].
Creatine
Ronnie relies on Creatine XS, a supplement from his supplement line, to combat fatigue and enhance muscle growth and strength.
Scientific research has consistently shown that supplementing with creatine during training improves strength, fat-free mass, and performance, particularly in high-intensity exercise activities [8].
Related Posts:
Post-Workout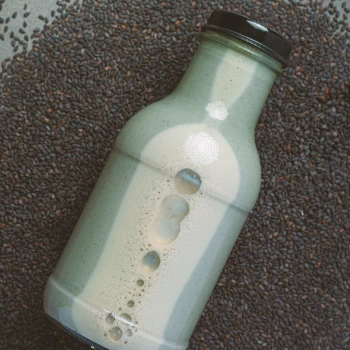 He takes Amino Tone Hydration Powder by Ronnie Coleman Signature Series after his workouts to promote fast recovery, improve fat loss, and increase muscle building.
Find some of its ingredients below:
Branched-based amino acids (BCAA) - BCAAs may help you eliminate associated delayed onset muscle soreness [9].
Essential amino acids (EAAs) - According to research, EAAs may positively impact performance and help prevent muscle fatigue [10].
Calcium -

It can promote bone health and is crucial in blood clotting and facilitating muscle contractions [

11

].
Learn More: Bryan Johnson Supplements List
Career Highlights
Age:  59
Height:  1.8 m
Weight:  135 kg
Waist:  36"
Chest:  58"
Ronnie Coleman's Workout Routine

Day 1 - Three sets of eight to twelve reps of barbell squats, leg curls, calf raises, and single-leg curls.
Day 2 - Three sets of eight to twelve reps of bent-over barbell rows, T-bar rows, lat pull-downs, dumbbell rows, triceps dips, standing dumbbell triceps extension, and lying triceps press.
Day 3 - Three sets x eight to twelve reps of overhead shoulder presses, side lateral raises, front dumbbell raises, and dumbbell bent-over rear delt raises.
Day 4 - Three sets of eight to twelve reps of barbell bench presses, barbell curls, one-arm dumbbell preacher curls, and hammer curls.
Day 5 - Three sets of eight to twelve reps of barbell squats, leg extensions, leg curls, and seated calf raises.
Day 6 - Three sets of eight to twelve reps of incline dumbbell flys, decline barbell presses, triceps dips, donkey calf raises, and crunches.
"The owner of the facility, amateur bodybuilder Brian Dobson, offered Ronnie a free lifetime membership if he allowed him to train him for the upcoming 1990 Mr Texas bodybuilding competition. The then-26-year-old police officer (Coleman) accepted and went on to win in both the heavyweight and overall categories, defeating Dobson himself."

- Olyvia Burke, Health Editor
His Diet Plan
Diet plays a crucial role in the journey of bodybuilders, and Ronnie Coleman is no exception.
To develop and sustain his impressive physique, Coleman adheres to a dietary regimen consisting of over 5,000 calories per day, spread across ten meals, with some meals as shakes.
The following is an outline of Ronnie Coleman's diet plan:
Meal 1 - L-arginine, grits with cheese, egg whites, and coffee
Meal 2 - Pre-workout supplement, post-workout supplement, and l-arginine
Meal 3 - Chicken breast, red beans, brown rice, and cornbread
Meal 4 - Post-workout supplement
Meal 5 - Chicken breast and baked potato
Meal 6 - Filet mignon, chicken breast, French fries, and pink lemonade
Meal 7 - Whey protein shake
FAQs
How Much Creatine Does Ronnie Coleman Take?
Ronnie Coleman takes one scoop (5 grams) of creatine four times throughout the day to reach twenty grams. However, it's important to note that the effectiveness of creatine diminishes when taken for an extended duration, typically exceeding eight weeks.
Did Ronnie Coleman Take Testosterone?
Yes, Ronnie took testosterone when he reached the age of thirty. However, in his appearance on the Joe Rogan Experience podcast, Coleman clarified that the administration and dosage of testosterone were externally regulated and monitored. It's worth noting that Coleman began his bodybuilding journey at twenty-four and remained drug-free for the initial six years of his career.
Is It Possible to Attain Ronnie Coleman's Physique?
You will need more than rely on supplements to propel you to the next fitness level.
However, when you combine a dedicated and intense workout routine with a healthy diet regimen, supplementing with Ronnie Coleman's products can help address any nutritional gaps during your training, ultimately aiding you in achieving your fitness goals.
If you're considering exploring alternative options, I often recommend to my clients to include one of the high-quality protein powders below in their diet and workout routine: 
As our tests indicate, these supplements have proven effective in building muscle without any adverse side effects.
They consistently provide us with increased strength and endurance, enhancing our performance during gym training sessions.
---
References:
https://pubmed.ncbi.nlm.nih.gov/20479615/

https://www.ncbi.nlm.nih.gov/pmc/articles/PMC4759860/

https://www.ncbi.nlm.nih.gov/pmc/articles/PMC7400816/

https://pubmed.ncbi.nlm.nih.gov/2137603/

 

https://paulogentil.com/pdf/Caffeine%20-%20Metabolic%2C%20catecholamine%2C%20and%20endurance%20responses%20during%20intense%20exercise%20.pdf

 https://www.ncbi.nlm.nih.gov/pmc/articles/PMC7353321/

https://www.ncbi.nlm.nih.gov/pmc/articles/PMC5537849/

https://pubmed.ncbi.nlm.nih.gov/12701815/

https://pubmed.ncbi.nlm.nih.gov/30938579/

https://www.ncbi.nlm.nih.gov/pmc/articles/PMC6107748/

https://www.hsph.harvard.edu/nutritionsource/calcium/
Was this article helpful?