As a certified personal trainer, I work with a lot of athletes who need to be able to maximize the effects of every single minute at the gym. And while that's important for professional athletes, it's an approach that everyone else should also take.
And one of the best ways to do that is with pre-workout supplements that naturally boost your exercise performance.
But not all pre-workouts deliver on their promises, so together with my team of fitness trainer colleagues, I decided to test this supplement and provide an unbiased review.
Here are the details from our Woke AF pre-workout review.
What Is Woke AF?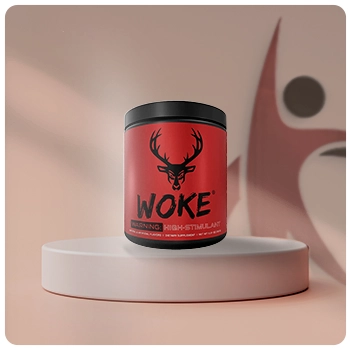 Woke AF is a pre-workout supplement manufactured by DAS Labs. It's one of the most recent dietary supplements that use only natural ingredients like beta-alanine, citrulline, and caffeine.
DAS Labs has also been an active company in the supplement space, and our team at TotalShape has had some good results with other products.
Woke AF is a pre-workout designed to provide intense workouts, increase energy, and create tunnel vision focus, according to the marketing materials.
And while we have seen such results with other pre-workouts, we were a bit suspicious about the hyped-up marketing.
Let's take a closer look.
Suited for Men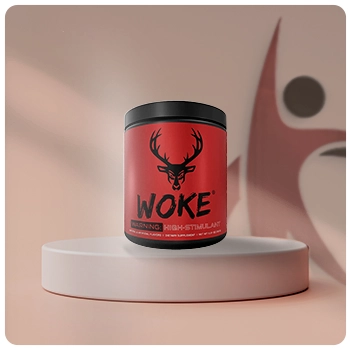 Woke AF Pre-Workout
Check Current Price

Woke AF Benefits
The first thing I noted is that the Woke AF pre-workout supplement has a solid dose of 6 grams of citrulline. According to the study found on the National Center for Biotechnology information website, it has been scientifically tied to improving blood flow to muscles, which should give better pumps and more energy delivery as well [1].
According to an article found on the  University of Michigan Health website, unlike many other pre-workouts and energy drinks, Woke AF pre-workout also delivers vitamin B12 that may increase your red blood cells for more oxygen and energy delivery to muscles [2].
Does Woke AF Have Shortfalls?
Woke AF has shortfalls relating to its use of beta-alanine instead of creatine, which we believe can have more favorable effects on the muscle.
The main thing we looked at with clients is how much of a performance effect the Woke AF pre-workout might have. We were surprised that DAS Labs chose beta-alanine rather than creatine. Based on our research and experience, creatine would be a better choice for muscle performance.
And our test results didn't show a huge change in strength with this pre-workout.
It's also a high-stimulant pre-workout with more caffeine than a large cup of coffee. For stim junkies, that might sound great, but many people will feel jittery from it.
Woke AF, despite its shortfalls in utilizing beta-alanine instead of creatine, remains a popular choice among users seeking effective pre-workout supplements.
While some may argue that creatine could offer more favorable muscle effects, the market for high-stimulant pre-workouts continues to grow, attracting stim junkies who crave the intense energy boost.
DAS Labs, the manufacturer of Woke AF pre-workout, could consider diversifying its product line to cater to different fitness needs. Introducing a variant with creatine as a key ingredient could attract those seeking a muscle-focused pre-workout supplement.
Additionally, offering options with alternative energy sources like deer antler velvet extract or bitter orange extract may cater to individuals seeking unique and innovative ingredients.
Another potential area of improvement lies in enhancing the taste of the pre-workout. A good-tasting pre-workout can significantly enhance user experience, making it more enjoyable to consume regularly.
By addressing these aspects, Woke AF could broaden its appeal and meet the diverse demands of fitness enthusiasts looking for a well-rounded and satisfying pre-workout experience.
Pros
A good dose of l-citrulline malate to boost blood circulation and pumps
It contains added vitamin B12 that could boost red blood cell count for higher energy
The powder seems to mix easily, and the Blue Raz flavor isn't too sweet
Cons
Beta-alanine is not the most effective ingredient for strength and endurance
It has a very high dose of stimulants that some people have said makes them jittery
Woke AF Ingredients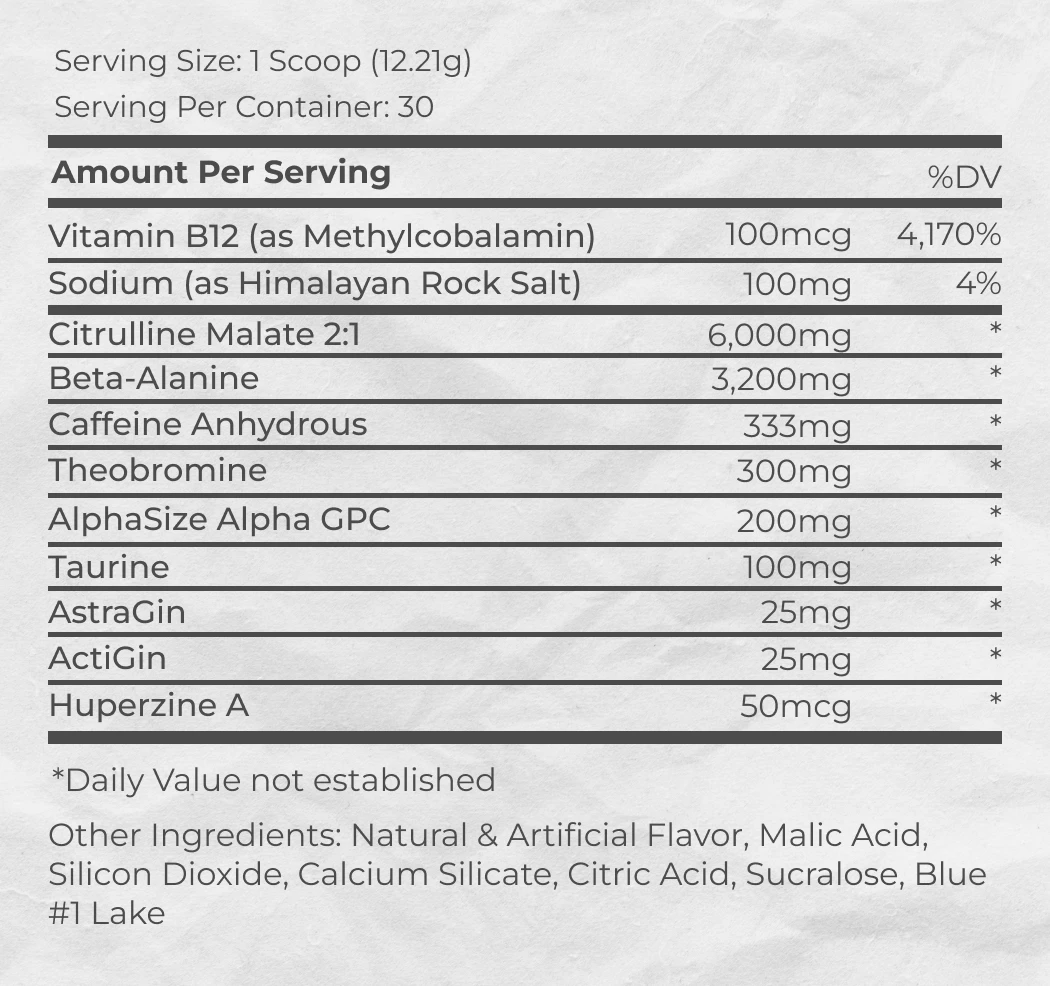 Next, we had a nutritionist look at the Woke AF pre-workout label to provide some insights.
Citrulline Malate (6,000 mg)
This is an interesting amino acid and one that you would regularly find in supplements for pumps, so it makes sense to include it in a pre-workout. It's tied to improving blood flow, with some interesting studies showing a significant boost [3].
Beta-Alanine (3,200 mg)
Beta-alanine has been tied to providing an energy boost, but the effect is said to be limited and based on research by the International Society Of Sports Nutrition [4].
"Beta-alanine attenuates neuromuscular fatigue, particularly in older subjects, and preliminary evidence indicates that beta-alanine may improve tactical performance." - Eric T. Trexler, Physiologist
Caffeine Anhydrous (333 mg)
The dose of caffeine anhydrous is very high compared to other high-stimulant pre-workouts. An average cup of coffee contains about 100 mg to give you an idea of how much Woke AF contains [5].
And there's a fine line between feeling focused on work and exercise and just spinning from jitters.
Theobromine (300 mg)
The theory is that this may activate brain chemicals and receptors to give you more focus. The two issues I have with this is that it's tough to assess because there's so much caffeine in this pre-workout. And then there's the fact that the only study to look at this effect was on rats and not humans [6].
Taurine (100 mg)
This is another reason why this is a high-stim supplement. Taurine is common in energy drink products like Red Bull and Monster [7]. While it might be one of the more interesting ingredients, it's tough to say how well it works because you're getting such a massive boost of caffeine.
"Taurine occurs naturally in foods with protein, such as meat or fish. The human body uses taurine for actions in cells. One example is that taurine is used for energy production. Taurine also helps the body process bile acid and balance fluids, salts and minerals, among other actions." - Katherine Zeratsky, Wellness Nutritionist
Vitamin B12 (100 mcg)
And finally, there's some vitamin B12 that should help keep your red blood cell count up [8]. That, in turn, should deliver more energy and oxygen to muscles. But I'm not sure I'm convinced of the "eternal endurance" claim that DAS Labs make about it.
Other pre-workouts we've reviewed:
Where Can You Buy Woke AF?
You can buy Woke AF pre-workout on Amazon.
I ordered it with an Amazon Prime account, but it still took three days for delivery, which is a bit slow. Other supplement companies ship directly, and I've often had a fresh supply in 24 hours.
The other problem is that Woke AF pre-workout is often out of stock on Amazon. That makes ordering more difficult when your supply runs low.
Despite this inconvenience, it's better to wait for Woke AF to restock on this platform. Never buy from other websites since you risk getting counterfeit products that do nothing at best or cause serious health risks at worst.
Suited for Men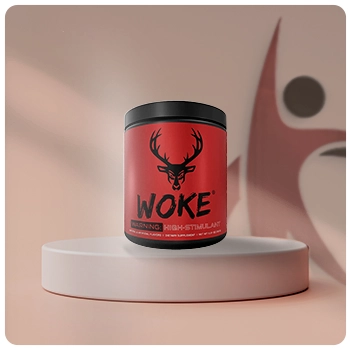 Woke AF Pre-Workout
Check Current Price

Is Woke AF As Good As Other Supplements?

Because we have tested out so many different dietary supplement products, we have a lot of data to compare to for this Woke AF pre-workout review. So, we decided to pull all of our test results on high-stimulant pre-workouts and see what the power output and endurance were like.
On a positive note, we did find that Woke AF did look like it gave us good pumps. And for bodybuilders, that can save stacking a high-stim pre-workout with a pump supplement.
But we found that other supplements have given us much better results for the actual energy boost and endurance:
Gorilla mode is one of our favorite pre-workouts. It also has caffeine, but a lot less, so it doesn't mask all the other ingredients. And because it has creatine, we found much better performance results during weight training.
Transparent Labs PreSeries BULK promotes muscle mass growth and enhances overall physical performance. We found it contains citrulline malate and caffeine anhydrous, which increases energy levels, strength and raises mental clarity.
4 Gauge supplement enhances athletic performance. It gives you that "extra" to push harder and maintain mental clarity while working out. We also found it contains theanine, citrulline, and caffeine.
Woke AF User Reviews
As part of this Woke AF pre-workout review, we also look at online user comments to see what people have experienced.
He was taking Woke AF for three months but eventually switched to another product. The main reason was the problem with availability when he was running low on supply. But he did like the pumps it provided.

- Steve, Oklahoma
Kyle liked this high-stimulant pre-workout for trips to the gym in the morning. But after mistakenly taking it for an evening gym session, he ended up with a sleepless night. He now uses a pre-workout that doesn't have stimulants.

- Kyle, Vancouver
FAQs
No, Woke AF is not illegal. There have been reports that this pre-workout contained deer antler velvet extract, but it was a false accusation made due to the pre-workout supplement logo.
Does Woke AF Make You Jittery?
Yes, Woke AF could make you jittery. It's a high-stimulant pre-workout with more caffeine than three cups of coffee.
What Are the Different Sources of Caffeine in Woke AF Pre-Workout, and How Do They Affect the Body?
Woke AF Pre-Workout contains multiple caffeine sources, including caffeine anhydrous and natural caffeine, which provide a quick and sustained energy boost. The combination ensures immediate energy uplift and prolonged alertness, suitable for intense workouts.
How Does Woke AF Pre-Workout Compare to Non-Stimulant Pre-Workouts in Terms of Benefits and Drawbacks?
Woke AF, being a high-stimulant pre-workout, offers an immediate and intense energy surge, ideal for high-intensity training. In contrast, non-stimulant pre-workouts provide a more gradual energy increase, better suited for those sensitive to caffeine or training in the evening.
Can Woke AF Pre-Workout Impact Sleep Patterns and Recovery Times?
Due to its high caffeine content, Woke AF Pre-Workout can potentially disrupt sleep patterns, especially if taken late in the day. Users should monitor their caffeine intake and consider the timing of their workouts to minimize any negative impact on sleep and recovery.
What Are the Flavor Profiles and Mixability of Woke AF Pre-Workout Like?
Woke AF Pre-Workout offers a variety of flavors, each with a distinct taste profile that is generally well-received for not being overly sweet or artificial. The powder is known for its good mixability, dissolving easily in water without leaving clumps or residue.
How Does Woke AF Pre-Workout Perform for Users at Different Fitness Levels?
Woke AF Pre-Workout is generally more suited for advanced athletes due to its high-stimulant formula, providing an intense energy boost for rigorous workouts. Beginners or those with lower caffeine tolerance might find it too strong and should start with a smaller dose to assess tolerance.
Our Verdict on Woke AF Pre-Workout
Our conclusion from this Woke AF pre-workout review is that we wouldn't recommend it to our clients and readers.
Whether you're on a weight-loss journey or are trying to bulk up your body, we have still had much better results with Gorilla Mode.
It has a lower dose of stimulants, and while it's marketed for bodybuilders, we've seen great results with people trying to lose a few pounds.
We Recommend This Product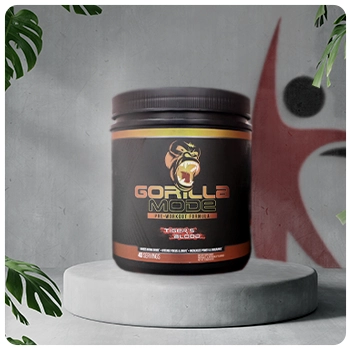 Click For Best Price

Pros
Contains nitric oxide for insane pumps
Many positive comments about good endurance and energy boost
High dose of caffeine may help with mental focus and fat burning
Tastes good
Get 10% off using code:

TOTALSHAPE
Cons
Does not list calorie count
Was this article helpful?