Mark Wahlberg is an A-list actor and an Academy Award nominee who has appeared in movies such as The Departed, Transformers, The Fighter, and Father Stu.
Despite his age, the actor has developed and maintained a physique that any guy would love to have, thanks to his discipline and dedication.
To motivate my clients in their 50s, together with a small team here at Total Shape, we decided to investigate Wahlberg's home gym and the equipment he uses to see what he does differently that helps him stay in such incredible shape.
This is what we found.
Quick Summary
Mark Wahlberg has a personal workout space with all kinds of gym gear, including dumbbells, bench press gear, and calf machines.
The 51-year-old trains twice daily for five days a week, first in the morning at around 3:30 a.m and the second at 4 p.m.
Wahlberg's exercise schedule depends on the movie role he is set to play.
What Does Mark Wahlberg's Home Gym Look Like?
Mark Wahlberg's home gym looks like a team-sized gym.
It has all kinds of gym gear, including massive racks of dumbbells that 40–50 people could use at a time,  kettlebells, a high-end calf machine, a good quality leg extension machine, and a hex bar, among other tools.
The standing calf machine is among the most effective gear for strengthening and toning the calf muscles and lower legs.
On the other hand, the leg extension works the front and side thighs. It's designed to ensure the knee joint is in the correct position when training.
Here's more bodybuilding gear we found, according to interview videos and his social media posts:
Barbell Bench Press
Tricep Rope Pulldown
Speed Bag
Double-end Speed Bag
Skillrow
Medicine Ball
Bosu Ball
Other celebrity home gyms we reviewed:
How He Uses It to Stay in Shape
Much of Mark Wahlberg's training depends on the movie role he is set to play.
He tailors his exercise and diet routine to fit the physique of the character he's preparing for.
Despite the case, Mark's love for bodybuilding goes beyond show business.
Even when not preparing for a role, he still trains regularly, and he is quoted as saying that he does this so he doesn't have to start over again when it's time to get back.
"I train five days a week. I work Sunday, Monday, Tuesday, rest Wednesday, work Thursday, Friday" - Mark Wahlberg
His Workouts
According to Men's Health, Mark's routine starts with RAMP exercises (range of motion, activation, and movement prep), such as Spiderman stretch, foam rolling, and hip bridges.
He then switches between unilateral and bilateral strength moves using kettlebells, dumbbells, TRX, and heavy bands.
He also often includes some high-intensity workouts in his training sessions.
Besides working out at home, he stays active by playing with his kids. Wahlberg also likes to hit the cryochamber as part of his recovery.
Cryotherapy involves staying in a chamber with extremely low temperatures, sometimes as low as -150 degrees.
It helps reduce inflammation and facilitates muscle healing, among other benefits [1].
FAQs
Is Mark Wahlberg A Vegan?
No, Mark Wahlberg is not vegan but has practiced the vegan lifestyle when his body had problems processing animal proteins. His diet largely consisted of plant-based foods except on weekends, when he sometimes ate fish.
How Many Times a Day Does Mark Wahlberg Work Out?
Mark Wahlberg works out twice a day. His first session starts early, at around 3:30 in the morning, for two hours before heading to work. By 4 p.m. in the afternoon, he is ready for his second session before taking his dinner at 5:30 p.m.
---
References:
https://www.medicalnewstoday.com/articles/319740

https://www.ncbi.nlm.nih.gov/pmc/articles/PMC6142015/
Was this article helpful?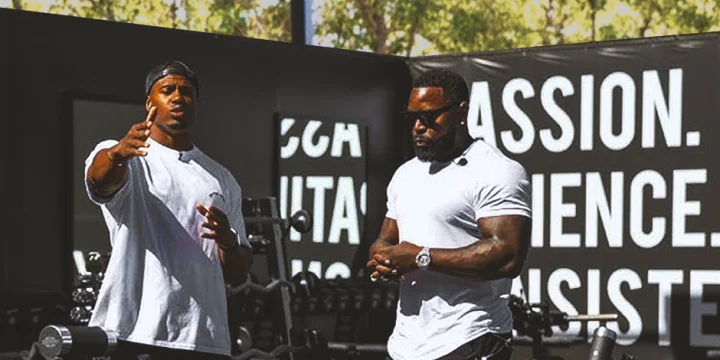 By Connor Sellers
3 days ago
Simeon Panda Home Gym (Fitness Haven Revealed)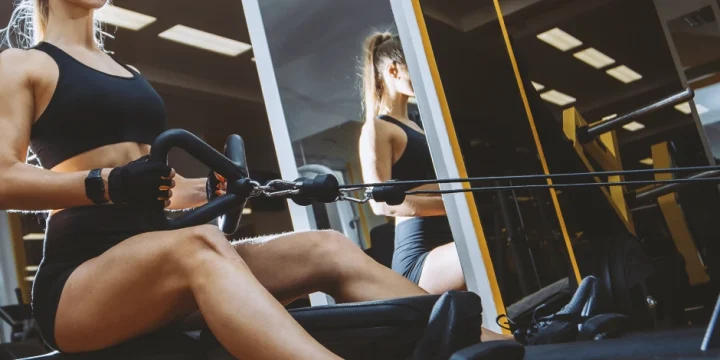 By Tyler Sellers
4 days ago
What Type of Cable to Use for Your Home Gym? (Revealed)