Be inspired and prepare to take on the spotlight as you transform your body and make fitness a lifestyle change. Learn the secrets to developing a sculpted physique, with incredible arms and powerful thighs, of Madonna.
Indeed, being committed to a workout routine can get you to shape up like the Pop Queen herself.
Let's dig deeper into Madonna's workout routine, diet and supplements, and fitness lifestyle.
Quick Summary
Madonna's workouts range from knee planks, twist dips, lunge back with side kicks, knee planks, swivel hips, side sit-ups, yoga, and toes down heel up.
Fish, seasonal fruits, organic vegetables, beans, nuts, quinoa, and ginger tea are examples of meals Madonna eats.
Yerba mate, ginger tea, kombu, organic protein bars, spirulina, and omega-3 fatty acids are the supplements Madonna takes.
Stats and Career Highlights
Madonna is a singer, songwriter, and entrepreneur.
She rocked the dance stage as the "Queen of Pop" in the '80s and '90s and was bagged as one of the world's richest self-made women by Forbes [1].
Her sweet and bright voice had achieved 21 top 10 hits in America and sold more than 70 million albums worldwide.
Madonna was considered the first female artist to use the potential of the music dance video.
She made several business investments that amplified her successful career. She later opened her first Hard Candy Fitness Center in 2010 and is now operating in 7 locations worldwide.
Here are the current statistics of Madonna:
Age: 62 years old
Height: 164 cm or 5'5"
Weight: Approx. 54 kg or 119 lbs
Waist: 24 inches or 61 cm
Chest: 34 inches or 94 cm
Madonna's Workout Routine

Madonna's personal trainer and Creative Director for Hard Candy Fitness clubs, Craig Smith, combines challenge and fun in workouts.
The routine may look easy but tricky. Supporting the saying challenge creates change, this workout routine can push your body to a solid transformation.
Madonna focuses on methods that include pilates, dance, yoga, resistance training, circuit training, interval training, martial arts, barre workouts, athletic conditioning, and aerobic exercises [2].
Here is Madonna's workout routine:
Butt Workout
The Madonna butt workout can be most beneficial when done twice a day, after waking up and before bedtime.
Here are the four exercises for the Madonna Butt Workout:
| | | |
| --- | --- | --- |
| EXERCISE | SETS | REPETITIONS |
| Shanghai Surprise | 1 (on each leg) | 45 |
| Bubble Butt | 1 (on each leg) | 50 |
| Side V | 1 (on each leg) | 40 |
| V | 1 (on each leg) | 50 |
Hard Candy Workout
Madonna's Hard Candy workouts are routines from the Hard Candy Fitness gym she owns. But anyone can do this workout anywhere with a chair focusing on your abs and legs.
Here are the eight exercises for Madonna's Hard Candy Workout:
| | | |
| --- | --- | --- |
| EXERCISE | SETS | REPETITIONS |
| Lunge Back with Side Kick | 1 (on each leg) | 32 |
| Easy Side Sit Ups | 1 (on each leg) | 24 |
| Toes Down Heel Up | 1 (on each leg) | 32 |
| Knee Plank | 1 (on each leg) | 32 |
| Swivel Hips | 1 (on each leg) | 24 |
| Single-Leg Bridge Up | 1 (on each leg) | 24 |
| Twist Dips | 1 (on each leg) | 24 |
| Half Pike with Tap | 1 (on each leg) | 24 |
Madonna's trainer claims that this routine works with numerous moves to maintain the body's endurance and strength [3].
Dance and Cardio Workouts

According to Madonna's personal trainer, the pop goddess spends at least 30 minutes to an hour-long training exercise. Her routine varies daily, six days a week, and makes dance exercises her warm-up style.
Here is Madonna's other workout routine:
Aerobics
Madonna does her heart-rate-pumping-aerobics to improve her flexibility, muscle strength, and cardio health.
Ashtanga Yoga
Madonna's passion for yoga is very intense. Ashtanga yoga is a dance-like form of yoga done for 90 minutes to 3 hours.
Pilates Exercises
Pilates may be the reason behind Madonna's flat abs. It helps her develop strong deep torso muscles and good spine alignment.
Barre Workout
Madonna uses very light weights of 2.5 to 5 pounds to perform 20 to 30 repetitions of this workout. It includes a combination of yoga, pilates, and ballet.
Light Weights
Whenever she works on her arms and shoulders, she uses not more than 2.5 pounds to tone her muscles.
Madonna's cardio workouts for strength training also include: 
Resistance Training
Interval Training
Circuit Training
Isolated Core Training
Madonna's Workout Principles
Madonna loves to dance. She dances to warm herself up before doing high-intensity workouts.
She gives value to core work and core strength that she commits to several methods and training modalities six days a week. She tries everything to keep in shape and makes it all interesting.
What Does Madonna Eat?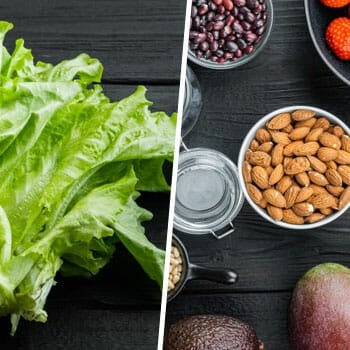 Madonna attributes her fabulous body to a strict but quite simple eating diet.
She follows a macrobiotic diet to optimize health and prevent disease.
The list includes whole grains like quinoa, organic vegetables, beans, nuts, seeds, fresh produce, fish, and seasonal fruits.
In addition, she avoids meat, dairies, and sweets.
To keep her hydrated and her electrolytes in balance, she drinks coconut water in addition to water. She guzzles cold-pressed juices like watermelon in the morning.
In addition, she sips ginger tea and yerba mate to increase her antioxidants and maintain overall health.
She snacks on nuts and organic protein bars three times a day. But the biggest surprise in her regimen is to munch over gummy bears most of the time for Vitamin B12 supplement vital for women.
Diet/Nutrition Principles
Madonna's trainer says the Madonna Diet is all about eating to refuel. Madonna eats food to lift her performance energy at concerts and shows.
When she wants a lighter load, Madonna shifts to greens like spinach. Placing a higher premium on everything nutritional and healthy made her keep up and live to be a living legend up to this day.
What Supplements Does She Take?

Ginger Tea
Ginger is full of cancer-fighting phytonutrients. Madonna makes her blend of this healthy herbal beverage.
Yerba Mate
Yerba mate is like having coffee, tea, and chocolate in one [4]. Madonna takes this herbal tea that is high in caffeine for an energy boost and mental sharpness.
Organic Protein Bars
Madonna takes protein bars two to three times a day to get protein, vital nutrients, and fiber for an active lifestyle.
Spirulina
Madonna likes to include high nutritional value supplements with phycocyanin to prevent diseases.
Kombu
Madonna loves to eat Kombu, a kind of seaweed loaded with vitamins and minerals, to maintain normal body function.
Omega 3 Fatty Acids
Madonna gets her essential fatty acids from consuming fish in her diet. But if you have allergic reactions to seafood or are not a fan of it, you can take fish oil supplements and still get all the health benefits of Omega 3s [5] for the body.
References:
https://www.billboard.com/articles/news/9465086/rihanna-taylor-swift-madonna-forbes-richest-self-made-women-list
https://www.glamour.com/story/madonna-workout-diet-craig-smith
https://www.popworkouts.com/madonna-workout/
https://www.healthline.com/nutrition/8-benefits-of-yerba-mate
https://www.medicalnewstoday.com/articles/40253
Was this article helpful?