Known for her slender figure and impeccable style, Zendaya has become an icon in her own right.
To find out how the actress got her magazine cover-worthy physique, we dug up all her old interviews where she dished out her fitness secrets.
Here's everything you need to know about the Zendaya workout routine and diet plan.
Quick Summary
Zendaya workout routines range from boxing, yoga, sit-ups, jump squats, lunges, knee push-ups, inchworms, wide leg squats, and wacky jacks.
Pancakes, eggs, whole grain bread, berries, vegetables, rice, and vegetable salads are examples of Zendaya's meals she consumes.
Omega-3s, iron, and vitamin D are examples of the supplements Zendaya takes.
Zendaya's Stats
Age: 24
Height: 5'10"
Weight: 130 pounds
Waist: 25 inches
Chest: 34 inches
Career Highlights
Beginnings
Child model for stores like Macy's
Backup dancer for Selena Gomez in a Sears commercial
TV Shows
Shake It Up! (2010-2013)
Dancing with the Stars (Season 16, 2013)
Euphoria (2019- )
Films
Spider-Man: Homecoming (2017)
The Greatest Showman (2017)
Others
Wrote a book called "Between U and Me" (2013)
Launched her clothing line called "Daya by Zendaya" (2016)
Zendaya's Workout Routine

Zendaya was quite the athletic kid who grew up running track and playing soccer and basketball until her teen years.
But at this point in her life, the actress doesn't follow a regular workout routine. She actually hates the gym and doesn't plan her daily workouts.
Additionally, Zendaya has an ectomorph body type. Ectomorphs tend to be naturally slim and struggle to gain weight and muscles, as is the case with the star.
Still, Zendaya knows the importance of working out and tries to incorporate daily exercise into her regime to stay fit and lean.
Between her dance choreography practice, boxing, plyometrics, pilates, hiking, and other activity, the Zendaya workout routine includes the following exercises:
Stretching
Yoga (15 to 30 minutes)
Jogging (for about 800m)
Knee push-ups (3 sets, 10 reps)
Air squats (3 sets, 15 reps)
Boxing (3 sets, 60 seconds)
Jump squats (3 sets, 30 reps)
Wacky jacks (3 sets, 10 reps)
Burpees (3 sets, 20 reps)
Sit-ups (3 sets, 10 reps)
Wide leg squats (3 sets, 15 reps)
Inchworms (3 sets, 20 reps)
Lunges (3 sets, 30 reps)
As you've seen, the Zendaya workout routine can be easily done at home and requires little equipment. These workouts are great, especially if you want to get your heart pumping while keeping your movements simple.
Her Workout Principles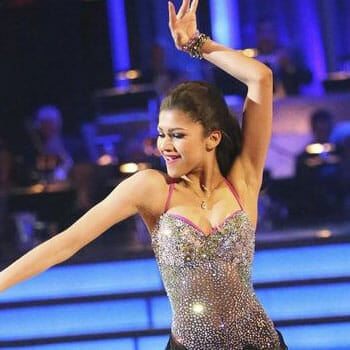 Despite being gym-averse, the singer stays constantly active.
It is primarily thanks to a lot of her acting work, which requires dancing and performing choreographed moves.
"The way I get my exercise is I have to do fight choreo for my show, or I dance. I have to do something that's fun for me," Zendaya said.
The movies and TV shows she's starred in also involve different types of physical training.
For example, in preparation for her role as Anne Wheeler in "The Greatest Showman," the actress had to increase her upper body and core strength to do the aerial circus moves and acrobatic stunts.
Zendaya's Diet Plan

Zendaya became a vegetarian when she was nine years old, so chicken, beef, and fish are definitely excluded from her diet plan.
She tries to eat healthy and balanced meals every day to give her body all the nutrition it needs.
Here is Zendaya's diet.
Breakfast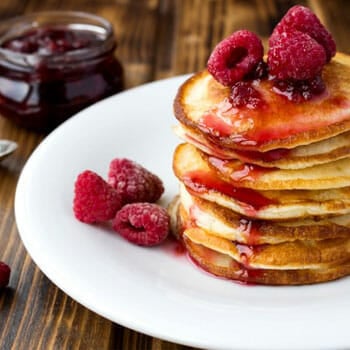 Despite her on-the-go lifestyle, Zendaya doesn't drink coffee or energy drinks. She's also not crazy about water and prefers the regular kind of juice.
However, Zendaya is a big fan of breakfast food, just not at breakfast time. Her assistant or a family member would always remind her to eat.
For her morning meal, Zendaya likes to have pancakes with berries, eggs, and wholegrain bread.
And to cater to her sweet tooth, the dancer would often top her pancakes with fruit and Nutella.
Lunch
With her busy schedule, Zendaya often forgets to sit down to have a proper meal. For lunch, she would usually eat a cup of ramen noodles with hot sauce.
Snack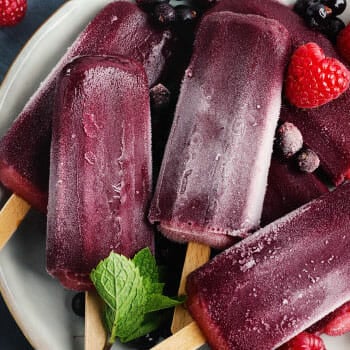 Zendaya doesn't cook, so she usually uses Postmates to order meals.
Her favorite thing to eat is ice cream—a habit that often gets her in trouble with her assistant.
This lady also needs her Chick-Fil-A fix but sticks to the vegetarian options of salad and fries.
Despite her diet, Zendaya confessed that she just tolerates vegetables and would rather have a pizza.
Dinner
For dinner, Zendaya likes having a simple vegetarian salad.
Other workout routines:
Her Diet Principles

Zendaya loves animals and said she became a vegetarian mainly for ethical reasons, not because she loves vegetables.
Zendaya also doesn't like the taste of meat, so this diet easily works for her.
The Spider-Man actress isn't vegan, so she can still eat dairy and consume other animal products.
At 24 years old, the actress is pretty young.
In fact, she's relatively younger than most of the celebrities we've featured here. And one of the perks that come with being this age is getting away with a not-so-strict diet.
That's why the Zendaya diet isn't as "healthy" as the other diets we've featured here.
And as somebody with an ectomorph body type, she knows she can get away with eating carbs without gaining weight. For people like her, the priority should be cutting fat.
"For endomorphs, the focus should be on losing fat. You need to be in a negative calorie balance. You can reduce their calories in or increase the calories out, or ideally a mixture of both."

- Tom Cowan, Exercise Physiologist
But, if Zendaya wants to keep her slim shape, she would have to refine her workout and diet in the years to come.
What Supplements Does She Take?

If you're a vegetarian like Zendaya, here's a list of supplements that can benefit you.
Vitamin D: Although you can get Vitamin D from dairy and eggs, several studies have shown that most Americans are deficient in this nutrient [1].
Iron: While some plants contain iron, it's not as readily absorbed by the body.
Being low on this mineral can result in anemia and fatigue.
Omega-3s: Omega-3s are often found in fish and play important roles in reducing inflammation and supporting brain and heart health. +
Luckily, there's a vegetarian version of it made from algae.
Are You Going to Try Zendaya's Workout Plan?
The Zendaya workout routine is perfect not only for people who hate the gym but also for those whose schedules are always packed.
The bottom line is that you should create a workout routine that you can stick to.
Like Zendaya, find fun ways to stay active daily and try to get your body moving. It's so much better than dragging yourself to the gym even when you don't feel like it.
After all, you will reach your fitness goals faster if you enjoy the process.
Please share your thoughts below and if you would try the Zendaya workout routine.
---
References:
https://www.medscape.com/answers/128762-54281/what-is-the-prevalence-of-vitamin-d-deficiency-in-the-us
Was this article helpful?