Charles Barkley is a pundit on NBA on TNT and a former professional player who played 16 seasons in the NBA for the Philadelphia 76ers, Phoenix Suns, and Houston Rockets.
He is known by his moniker "the round mound of rebound" and "the prince of pizza" due to his weight. But in 2022, he surprised many when he appeared slimmer than before.
With a small team at Total Shape, we decided to examine his lifestyle and see the changes he made to his diet and workout routine to achieve this weight loss.
Here's what we found.
Quick Summary
Charles has adopted intermittent fasting as part of his routine to lose pounds, so he eats only one meal a day.
Charles has not resorted to surgical solutions to lose pounds and has only had a hip replacement surgery which was not related to losing weight.
Barkley has been spotted in the gym running on the treadmill, which suggests that he regularly engages in moderate cardio.
How Did Charles Barkley Lose Weight?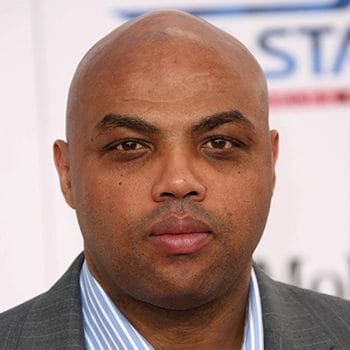 Charles Barkley lost weight with intermittent fasting, eating only one meal once a day.
In "The Steam Room" podcast with Ernie Johnson, Charles revealed that he fixed his meal time between 5 pm and 8 pm and fasted the rest.
Although Charles has tried to be consistent with his new fasting regime, his co-stars at TNT once snuck up a camera in the green room and caught him snacking outside his usual time frame in a light moment shared on the broadcast.
The NBA legend, who was drafted in the same class as Michael Jordan and Hakeem Olajuwon, has been candid about gaining weight after the hip surgery in 2016.
Part of Sir Charles' motivation to lose pounds is his newly found love for golf. He admits he could perform better at the sport if he lost some pounds.
"I've been doing the intermittent fasting thing where I've been eating one time a day. I'm down 52 (pounds), but I gained 94 when I got my new hips. I just got to get in better shape."

- Charles Barkley
Charles on Weight Watchers
In early 2012, Charles admitted to being part of the Weight Watchers program that offers informational support on dieting, exercise, cooking, and fitness, as well as live coaching sessions [1].
Barkley lost 27 pounds through the program by weeding out junk foods like cookies and pizza and adopting asparagus, cauliflower, and Brussels sprouts [2].
However, he was unable to sustain it and subsequently gained back his lost weight.
Charles Barkley Stats
Born: February 20, 1963
Height: 6'6"
Starting Weight: n/a
Total pound Loss: 50 lbs
What's His Exercise Routine?
There's little information about Charles' exercise routine. He has been more vocal about his intermittent fasting than any specific workout.
Barkley is not on social media, so knowing exactly which workout he does is difficult. I guess he's been doing weight lifting and some moderate cardio to burn fat at home or in a private gym.
His friend and NBA on TNT co-host, Shaquille O'Neal, spoke about seeing Barkley on a treadmill in a gym session they once shared.
As far as my professional experience, a combination of moderate cardio and intermittent fasting can set you up for higher fat oxidation.
This is backed by research asserting that aerobic exercise in a fasted state was more effective in exercise metabolism than exercise when full [3].
It's worth noting that the same study points out that fasted cardio is only suitable for the short term. For prolonged performance, pre-exercise feeding is more effective.
Did He Have Surgery?
No, Barkley did not have any surgery to lose pounds.
He's only had hip replacement surgery, which was unrelated to losing pounds.
According to news sources, the 1993 NBA Most Valuable Player decided to engage in intermittent fasting after noticing that he was piling up pounds after his hip surgery.
His friend Marcus Allen also encouraged him to shed pounds to bolster Barkley's promising golf performance.
Charles' Supplements
Barkley has not publicly said anything about supplements he has used to lose weight.
Although the 11-time NBA All-Star is quiet about it, our team thinks he relied on protein powders and possibly fat burners to shed those extra pounds.
Here's why.
Besides helping you burn fat while engaging in moderate exercises, fat burners also help suppress appetite [4].
We suspect this is at least part of the reason why Barley can go for long hours without food.
FAQs
How Much Did Prime Charles Barkley Weigh?
Prime Charles Barkley weighed around 250 pounds when he played for the NBA, which is generally healthy given his 6'6 height.
Who Helped Charles Barkley Lose Weight?
Moses Malone helped Charles Barkley lose pounds while playing for the Philadelphia 76ers.
In an interview with Pivot Podcast, Barkley revealed that Moses Malone made him lose 10 pounds at a time. He consequently lost 50 pounds and became a starter [5].
Start Your Own Weight Loss Journey
Charles' transformation is an inspiration proving it's possible to gain control over your weight without resorting to surgery. You simply need to fix your diet and start becoming active every day.
And to speed things up, I recommend adding a fat burner supplement.
We've extensively tested the products on these lists and have only included the ones that have yielded the best objective and subjective test data results.
---
References:
https://deadspin.com/thinking-hes-off-air-charles-barkley-says-his-weight-w-5873598

https://people.com/health/charles-barkley-weight-watchers-spokesman/

https://onlinelibrary.wiley.com/doi/abs/10.1111/sms.13054

https://www.ncbi.nlm.nih.gov/pmc/articles/PMC4815210/

https://www.yardbarker.com/nba/articles/charles_barkley_reveals_moses_malone_motivated_him_to_lose_weight_if_he_had_told_me_in_the_beginning_lets_lose_50_pounds_that_would_have_been_overwhelming_once_i_got_to_250_i_was_just_killing_people_and_the_rest_is_history/s1_16751_37492796
Was this article helpful?