When I create these articles, I commit to ensuring the highest quality and accuracy of my writing, as well as the research behind it.
However, on some days, my focus dwindles, and my energy gets drained. In those situations, I usually reach for energy pills, as they relieve my headaches and provide a much-needed energy boost.
Having tried many of these energy pills, I decided to do an in-depth review, so I designed a 6-week study with the help of my dietitian and a few clients to evaluate and rank the best energy supplements currently on the market.
Editor's Choice
Performance Lab®
Click For Best Price
#2nd Best Choice
Global Healing
Check Current Price
#3rd Best Choice
Double Wood Supplements
Click For Best Price
Our Top 10 Energy Pills (September 2023)
1 - Performance Lab® Caffeine Plus
At the top of our list is the energy pill with finely balanced doses of caffeine, amino acids L-tyrosine and L-theanine, supported with a B-vitamin complex to boost users' energy and concentration and decrease fatigue.
Each capsule contains 50 mg of caffeine and 100 mg of L-theanine to diminish potential side effects of caffeine overstimulation, such as jitters and crashes.
It also has L-tyrosine to support and improve cognitive functions [1].
"Studies with L-tyrosine show some benefit on mental functions, such as memory and alertness during times of physical stress, like when people are exposed to extreme cold or are sleep-deprived."

- Isabel Maples, MEd, RDN
In my experience, it's much better than regular black coffee because it helps you stay motivated for work and exercise, reducing fatigue and increasing focus, but without potential crashes commonly associated with caffeine intake.
I feel confident saying it's one of the top energy supplements I've tried so far.
Capsules are made from natural prebiotic fiber and are easy to swallow.
The recommended dose is 1-5 capsules a day.
The tablet doesn't contain allergens, gluten, soy, GMO, or synthetic additives.
Caffeine : 50mg
L-theanine : 100mg
L-tyrosine : 250mg
Pros
Scientifically-backed combination of ingredients
Minimal side-effect probability
30-day money-back guarantee and worldwide shipping
Reasonable price
Cons
Only available on their website
2 - Global Healing CoQ10 & BioPQQ
Global Healing CoQ10 & BioPQQ with pure Himalayan organic Shilajit claims to provide customers with a synergistic blend of antioxidants that protect your mitochondria - the powerhouse of the cell.
The name comes from the main ingredients that make this formula potent - CoQ10 or Coenzyme Q10 (Ubiquinone), BioPQQ (Pyrroloquinoline Quinone), and Shilajit.
CoQ10, as some studies suggest, can act as an anti-aging agent for neurological dysfunction in brain mitochondria and might aid in converting energy from carbs and fats [2].
BioPQQ similarly contributes to mitochondria function and cell energy production, supporting normal brain aging [3].
Shilajit is a substance that apparently may support the absorption of CoQ10, but we'll discuss this in more detail later on.
One of my clients reported he felt a steady energy level throughout the day with less brain fog in the morning.
My dietitian and I agreed that it could probably benefit the elderly population the most, as mitochondria produce less energy as we age.
CoQ10 : 150 mg
BioPQQ : 10 mg
Organic Shilajit : 85 mg
Pros
Trusted brand
Unique Ingredients
30-day money-back guarantee
Cons
A bit on the expensive side
3 - Double Wood Supplements Tongkat Ali Extract
Appropriate testosterone production will keep stress hormone (cortisol) levels low, leading to better sleep, energy production, and libido.
Double Wood's Tongkat Ali Extract, as the name suggests, is a product with herb extract that might impact men's T-level production and affect body composition, fertility, and stress [4].
To further improve the testosterone boost, the company reinforced the formula with another plant called Tribulus Terrestris, which some studies suggest could also impact testosterone [5].
My clients experienced a slight improvement in libido with a noticeable rise in energy levels.
Tongkat Ali Extract : 1000 mg
Tribulus Terrestris Fruit Extract : 20mg
Pros
Ingredients are extracts - completely natural
An affordable product made to last for two months
Positive reports about libido boost
4 - Lotus Blooming Herbs Authentic Shilajit
Shilajit, an aforementioned substance that may aid in the absorption of CoQ10, is a decomposed plant substance found mainly in the rocks of the Hymalaians that's been used for centuries in Ayurvedic medicine to support overall health.
Lotus Blooming Herbs Authentic Shilajit contains Shilajit in its pure resin form stacked with more than 85 minerals together with fulvic acid to aid the absorption of those minerals.
It comes in the form of a soft and sticky honey-like liquid in a 10 g package.
Some studies suggest Shilajit may aid in the fight against chronic fatigue syndrome by preventing mitochondrial dysfunction, and Ayurveda medicine claims it may also help with proper hormonal balance [6].
Many users claim this energy supplement improved their energy and mental performance, whereas my experience showed enhanced strength and endurance during weight-lifting.
Yet another thing I always recall is the specific musty odor.
Purified Hymalaian Shilajit : 10 g
Pros
Contains only purified Himalayan Shilajit
Can help reduce fatigue
Rice grain size portions are easy to consume
Cons
Delivery and shipping issues
5 - Garden of Life MyKind Organics Men's Multi Tablets
Garden of My Life MyKind Organics Men's Multi tablets is a long name for a multivitamin supplement made from more than 30 certified organic real foods - fruits, vegetables, and herbs.
When you look at the ingredients list, you can see a serving contains over 100 percent of the daily value for almost every micronutrient.
This supplement, reinforced with vitamin B12, chromium, and selenium, is formulated for men to boost energy levels and support heart and prostate health [7].
An old colleague of mine has been using this supplement for almost a year.
He says it's the first multivitamin that doesn't change his urine color, meaning the liver metabolizes each vitamin.
He reported an energy boost, increased physical performance, and mental energy.
Vitamin B12 : 500 % Daily value
Vitamin C : 110% Daily value
Zinc : 100 % Daily value
Chromium : 200% Daily value
Pros
Whole food natural ingredients to boost energy levels
Vegan-friendly
Convenient dose of one tablet a day
6 - Transparent Labs Vitamin D3
Vitamin D3 is a micronutrient our skin produces in contact with sunlight. Still, about 75 percent of Americans are sun-deprived, so it's often recommended to take vitamin D as a supplement.
Transparent Labs Vitamin D3 supplies 5,000 IU to the body to aid testosterone production, boost immunity, and improve muscle recovery and bone health [8].
This product also provides 100 mcg of vitamin K2 to aid calcium metabolism and further support bone density [9].
Using it earlier during my strength training, I remember that vitamin D helped a bit with my physical fatigue and muscle recovery. Some studies suggest vitamin D deficiency may impact mitochondrial function, hence the body's energy output [10].
Vitamin D3 : 5000 UI
Vitamin K2 : 100 mcg
Pros
Scientifically proven dose of vitamin D
Free from artificial sweeteners and GMO
60-day money-back guarantee assured
Cons
Free shipping is available only on bulk orders
7 - Life Extension Vitamins D and K
Another vitamin supplement with the same doses of D vitamin as Transparent Labs but with higher amounts of vitamin K enriched with iodine.
Life Extensions Vitamins D and K daily dose contain 125 mcg (5000 UI) of vitamin D, 2100 mcg of vitamin K, and 1000 mcg of iodine. This vitamin and mineral combination plays a crucial role in brain, bone, and thyroid health [11].
Also, this combo might aid in fighting fatigue and increasing the body's energy capacity [12].
We found many online users claiming that this supplement helped improve their essential vitamin deficiency and enhanced their bone density and overall physical health.
Take a look at our list of the best vitamin D3 and vitamin K2 supplements.
Vitamin D3 : 5000 UI
Vitamin K2 : 2100 mcg
Iodine : 1000 mcg
Pros
An effective dose of vitamin D
Easy to swallow tiny-sized energy pills
Contains no GMO ingredients
Cons
Elevated doses of Vitamin K2 and Iodine
8 - Nature Made CoQ10
Nature Made CoQ10 is another notable energy supplement containing nothing but Coenzyme Q10, a compound that generates energy in your cells.
Studies showed that CoQ10 might aid in oxidative stress decrease and improve mitochondrial function leading to optimal energy production [13].
Naturally, this coenzyme is produced in your body and stored in mitochondria cells, but as you age, the production of this compound starts to decrease, and this may trigger various diseases.
Some of my senior clients who use this particular supplement reported having more power during workouts and less time needed for recovery.
Pros
Nature Made is one of the few supplements that carry the United States Pharmacopeia Certification
Contains no added color, artificial flavors, and no preservatives
Has a typical daily dose of 200 mg of CoQ10
9 - Zhou Energy + focus
This is one of few energy caffeine-based supplements supported with amino-acid L-theanine. Zhou Energy + focus has a 2:1 ratio of L-theanine and caffeine, which can diminish physical and mental fatigue and prevent potential jitters and crashes.
Caffeine is an energy booster and cognitive performance enhancer - no wonder why coffee is America's favorite drink [14].
However, too much caffeine from energy drinks may lead to unwanted adverse effects, but that's when L-theanine comes to the scene. L-theanine is caffeine's friend that helps calm stress response down without limiting the energy metabolism, thereby helping acquire the best of caffeine [15].
A very good combo for an energy pill.
Some of my novice clients use it as a pre-workout substitute 30-45 minutes before exercise. They say it gives them smooth and clean energy throughout the workout without any anxiety triggers.
L-theanine : 200 mg
Caffeine : 100 mg
L-leucine : 10 mg
Pros
Scientifically-backed L-theanine + Caffeine combination to boost energy
Good customer service with the 60-day refund policy
FDA-certified for safe buying
Cons
It may not provide long-lasting effects like similar energy supplements
10 - Natrol High Caffeine Tablets
The last product we reviewed is an energy supplement containing caffeine again but as the only potent ingredient.
Therefore, it's present in a higher dose.
As mentioned earlier, caffeine is the most common ingredient in energy supplements as it stimulates the central nervous system to increase energy levels, reduce fatigue and maintain mental clarity.
This caffeine supplement may help you overcome morning grogginess and spare you the trouble of using the coffee maker.
Natrol High Caffeine Tablets recommend 1 to 3 tablets a day. Taken that way, it may even last up to a whole year.
My clients said that this energy supplement provided a good energy boost, and one reported it helped him meet project deadlines.
He also recommended using it in the morning as it has a long-lasting effect that may disturb sleep.
Pros
A reasonable price for a bottle that may last the entire year
High dose of caffeine
Long-lasting energy boost
Cons
Energy pills are hard to swallow due to the unpleasant taste
Buyer's Guide - How to Choose the Best Energy Pills?
Choosing the right energy supplements may be a challenging task considering the market is overflowing with products that have so many potent ingredients and dosages.
Therefore, we would like to help you choose energy supplements for your needs by keeping your attention on the essential features.
What Are Your Goals - How to Select the Most Suitable for You?
Choosing the right energy pill depends on your goals.
Do you need more energy to enhance your workout performance, or do you want to improve your focus and alertness to tackle your daily tasks?
If you want to use a pill to boost energy for your gym performance, you may need to look for energy pills with high doses of stimulant ingredients like caffeine.
Remember that caffeine alone may not be sufficient to give you the expected results, so for these objectives, you should probably opt for pre-workouts.
However, if your goal is to get energized enough to handle your everyday duties, you should opt for energy pills with ingredients that support energy production in a steady, unaggressive way but are noticeable enough to feel the difference.
If these goals overlap, you should pick a caffeine-based energy pill reinforced with ingredients that have a nootropic effect to support both occasional weight-lifting sessions and cognitively demanding tasks.
Scientifically Proven Ingredients
Another thing you should always look for is scientifically-proven ingredients in energy pill products, as many supplements contain doubtful or inefficient compounds.
Often, companies include some hyped-up herbs or substances without enough scientific backing.
If there are no studies or only a few with unclear results in terms of the ingredient impact, especially if it may cause potential side effects, we advise you to steer clear of these products. This is often the case with proprietary blends.
Caffeine, L-theanine, CoQ10, and "energy" vitamins like vitamin B12 and its cousins have a solid scientific background and are the go-to ingredients of energy supplements.
The only thing you should do when buying them is to keep an eye on the appropriate dosage, as too much can cause more problems than benefits.
Brand Reputation
In the end, you should always investigate the company behind them when buying energy pills. Is it a reputable one or a new one?
Renowned companies would never play with their customers' trust and place a doubtful product on the market.
Those prominent companies opt to make products that are FDA-approved or at least strive to use trusted and tested ingredients that don't clash with FDA regulations.
Another thing trusted brands offer is appropriate customer service with a money-back guarantee to ensure you don't feel scammed.
Even after you choose your preferred brand, you still need to find a reputable source. Ideally, you would want to buy directly from their website to ensure you don't receive fake or expired products.
Who Should Take Energy Pills?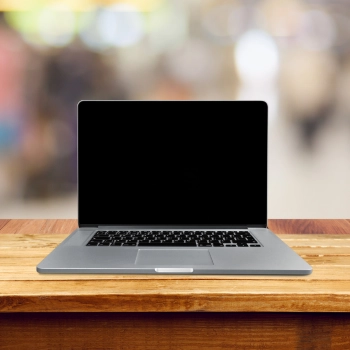 Anyone with a higher demand for energy throughout the day, whether physical or mental, should take energy pills,  as well as people that fight chronic fatigue or concentration issues.
An energy pill is designed mainly for people in a constant hurry, with a time restriction, or people who work stressful, energy-demanding jobs.
This energy supplement may help you have better mental energy and clarity during the days without enough sleep or rest, so your cognitive functions don't suffer.
Energy supplements also are a healthier alternative to energy drinks, as energy pills usually don't have empty calories, artificial flavors, or colors that are commonly present in these drinks.
So, energy pills may help those who don't have time for an appropriate diet which is necessary for energy production and healthy energy levels. But needless to say, nothing can substitute a proper diet in this regard.
Who Shouldn't Take Energy Pills?
People with certain health issues, medical treatments, or a previous bad experience with pre-workouts and stimulants should not take energy pills.
Considering that most energy supplements contain some stimulant (caffeine mainly), sensitive people should avoid them, no matter the dosage.
However, some energy supplements don't include stimulants but still have some herbs extracted or that contain uncommon substances.
In that case, we recommend testing your body's reaction to those ingredients and then deciding if it fits you.
FAQs
What Gives You Energy Fast?
Carbohydrates give you energy fast, representing the quickest energy source among the macronutrients (compared to proteins and fats).
Carbohydrates are the body's favorite energy source, especially simple carbs with a high glycemic index, which raise insulin levels quickly.
Does Vitamin B12 Give You Energy?
Vitamin B12 gives you energy, as it's considered the best vitamin for that, along with vitamin B6.
Nearly every cell in the body uses B12, an energy booster vitamin that converts proteins and fats to energy.
A deficiency in this B vitamin can cause anemia and tiredness.
How Do I Increase My Energy Levels and Reduce Chronic Fatigue?
You can reduce chronic fatigue and increase energy levels with a diet rich in monounsaturated and polyunsaturated fats while also low in saturated fats and refined carbohydrates.
Something akin to the Mediterranean diet, with smaller meals throughout the day that will help you continually produce energy.
Which Energy Pill Should You Choose?
After carefully reviewing the best energy supplements on the market, one of them stood out both for my clients and me, and that is Performance Labs Caffeine Plus.
We found this renowned company's energy pill to have an overall beneficial effect for most people, no matter the reason for boosting energy levels, whether it's having a good athletic performance or sharpening your cognitive abilities.
It has a strategically chosen combination of scientifically proven ingredients, an appropriate dosage for each, and a reasonable price with a money-back guarantee.
Our #1 Recommendation
Performance Lab® Caffeine Plus
Click For Best Price

Pros
Scientifically-backed combination of ingredients
Minimal side-effect probability
30-day money-back guarantee and worldwide shipping
Reasonable price
Get the BEST PRICE until the end of September
Cons
Only available on their website
Was this article helpful?