Following the top nutritionists and focusing on a healthy diet with the right balance of all nutrients should be everyone's priority, but If you're not a professional sports star with a team of dietitians and chefs, there's always something you could end up lacking.
One of our readers asked for help with addressing such a nutrition deficiency issue and was wondering if we would recommend Care/Of.
So, we teamed up with a few clients and my dietitian to do in-depth testing and a comprehensive review of the Care/Of product range.
What Is Care/Of?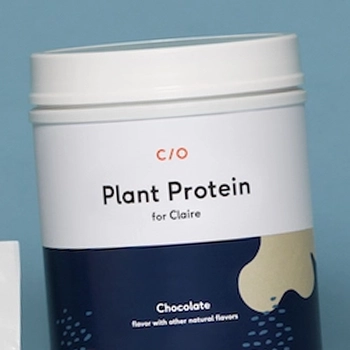 Care/Of is a tailored approach to providing vitamin, mineral, probiotic, and herbal supplements.
The company offers an innovative way to answer some questions about your diet, workout routine, lifestyle, and health in order to provide a stack of supplements that best suit you.
See, unless you hire a dietitian to come up with an ideal list of dietary supplements, you could end up taking random products that might not give you the health benefits you're looking for.
With the personalized vitamin packs, you'll receive the right amount of everything delivered to your door to stay on top of all your health priorities.
Our Rating
How Does Care/Of Work?
Core/Of works by providing an online quiz that covers about 60 questions about your health, fitness, diet, lifestyle, and goals.
Based on your answers, you then receive a list of recommended dietary supplements to help you improve your health and well-being.
It's typically a mineral and vitamin mix, but you might also find herbal products and probiotics.
The overall goal is to give you as many health benefits as possible without wasting money on nutrients that you might be getting enough of through your diet.
Potential Benefits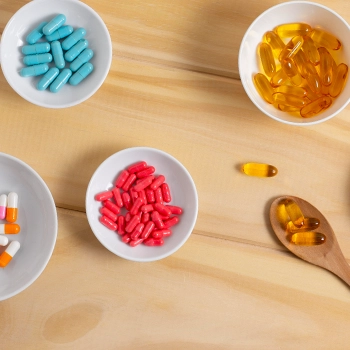 Care/Of is a lot more than just a stack of vitamin supplements. The first thing I would note is that the online quiz is very easy and straightforward. It took me less than five minutes to go through the almost 60 questions, and I could tell that they were all relevant.
You then immediately receive the results of what the company would recommend.
For me, this included a few new vitamins and minerals, and I had some probiotics as well.
It was very simple to then add those capsules and powders to a subscription in order to receive the right amount of each one on a regular basis.
What's also nice is that you can ask questions and provide feedback about how your overall health is doing after taking the vitamins and other supplements.
That allows you to then adjust your stack and even experiment based on additional health-related goals.
Pros
Receive a highly customized and personalized list of supplements
Stacks focus heavily on maximizing your immune system performance.
The service also takes existing health issues into account for natural solutions
Provides a great probiotic blend for gut health
Cons
Some of the products contain maltodextrin, which is a highly processed food starch
The Care/Of Quiz

In order to get your list of personalized vitamins, you simply follow along with an online health quiz. This mainly covers these areas to determine
Part 1: Basics
This part mainly focuses on establishing what kind of supplements you've had experience with before, what your gender is, and where you live. I guess this somehow establishes who you are and your environment.
Part 2: Goals
This is a cool section where you get to choose different health goals you're primarily interested in.
Here are some of the things you can choose from, and this then feeds into what kind of vitamins, herbs, and minerals you'll get as a recommendation:
Immunity
Sleep
Stress
Energy
Fitness
Digestion
Brain
Hair
Skin
Nails
Heart
Bones
Joints
Based on your selection, the quiz will then further tailor a few more questions to determine your priorities and how you feel in general.
There are very interesting and probing questions about things like your current immune issues, how well your digestion works, and whether you have any common sleep-related problems.
These are often interlinked, and it's good that this quiz covers all of them [1].
You'll also have to honestly answer about the regularity and types of exercises you do each week.
Part 3: Lifestyle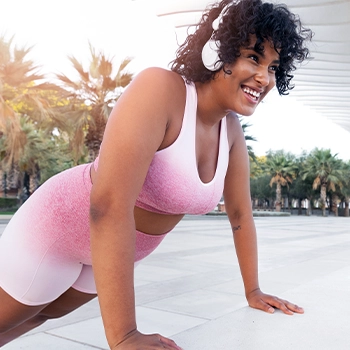 This is where you will have to answer questions about how healthy your overall lifestyle is.
This includes general levels of activity and your diet.
It will also cover things like your dairy, meat, and fish consumption, and you'll also need to provide details about allergies and food intolerances you might be dealing with.
Part 4: Values
This is an interesting section where you provide details about how you view things like alternative medicine, as well as new and breakthrough dietary products.
I'm not sure how this is really relevant other than maybe holding back on supplement recommendations that might not have full scientific support.
I'm not a fan of that, but maybe you're open to such things.
What Kind of Products Are Available?

I had my dietitian look at the different products available along with the health claims to see what she thought about the quality and service.
Vitamin Supplements
Care/Of has an interesting offer of different vitamin combinations.
You can buy individual letter vitamins, including vitamins D, C, B12, and B-Complex vitamins, or you can choose from multivitamin products, including prenatal vitamins.
The company has even broken things down into things like regular vitamin D and what they call vegan D.
These can become the bedrock for your supplement stack and are among the most important for immune health [2].
It's an interesting approach and one that our vegan readers should find interesting, as not all supplements are generally suitable for a plant-based diet.
Mineral Supplements
The Care/Of research and development team has also focused on important minerals that you can buy individually, including these ones:
These can all be relevant and important to people at different stages in life, and it's a good idea to consider all of these.
Herbal Supplements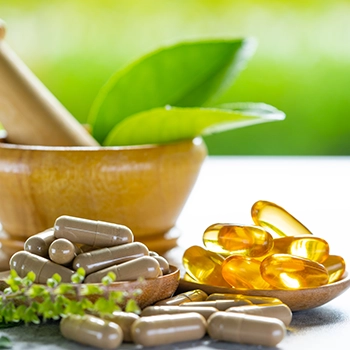 Next up are herbal supplements, and Care/Of has quite a large range of herbs that you can buy individually.
That's a great selection of some of the most important herbs, but my dietitian did say that the list could be longer.
Gut Supplements
Core/Of also has a wide range of gut health products, including prebiotics and probiotics.
These come in convenient sachets to mix with water, and you just need to take one a day to make a significant impact on how well your gut will feel [14].
Powders
And finally, you also have a range of dietary supplement powders available with different types of collagen. These can help with joint health, skin irritation, and even improved hair and nail strength [15].
"Type II collagen (CII) is a protein and component of joint cartilage. Oral ingestion of CII in its undenatured form may reduce autoimmunity to the body's own CII, resulting in less joint inflammation in instances of osteoarthritis and rheumatism."

- Morgan Pfiffner, MS 
It really seems like the company has the majority of angles covered to help you improve the most important aspects of your health.
My Hands-on Experience Trying Care/Of

Let me now show you what kind of personalized vitamins, minerals, and herbs Care/Of recommended for me.
I also had my dietitian review the questions and answers from my quiz to see if she thought the recommendations missed anything.
First, let me show you the recommendations I got:
Vitamin D
Collagen powder
Probiotic Blend
Multivitamin
Focus Blend
I ordered the full stack and started taking them every day. On a scale of 1 to 5, I'd rate the overall quality as a 4.8. I didn't have any joint aches from an old injury, which would indicate that this stack is giving me enough collagen.
And the probiotic blend seemed to work well, as I had no stomach issues.
The Focus Blend is the one product where I'm not sure about the effects. I've taken other nootropic supplements for mental focus, and I just didn't get much of an effect from this one.
The other thing I would highlight is the feedback from my dietitian. She reviewed my answers and thought that turmeric and Omega-3 oil should also have been recommended.
What Are the Possible Care/Of Side Effects?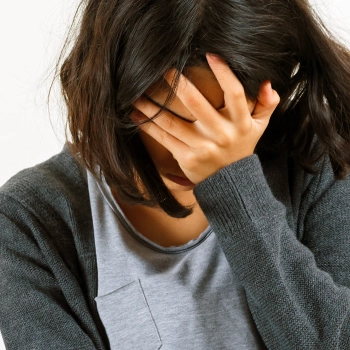 The possible Care/Of side effects are nausea and headaches after taking the zinc supplement, but I would guess that's due to taking it without food.
Based on my own experience, I didn't have any side effects after taking Care/Of vitamins, minerals, and probiotics for a month.
I also looked at online reviews from other users, and there doesn't seem to be anything causing problems.
Who Should Take Care/Of Vitamins?
Anyone who doesn't know where to start with taking vitamins and minerals should take Care/Of vitamins.
The process is very easy to provide you with a stack that will cover your most urgent needs and priorities.
Whether that's bone, immune, or heart health, or you need help with certain health conditions, the company claims they'll have a solution for you.
Our Rating
Who Shouldn't Take Care/Of Vitamins?
People who want to make sure that they cover every possible nutritional supplement shouldn't take Care/Of vitamins.
The company claims to cover all angles for dietary supplements, but my dietitian found that it was missing a few important nutrients.
And some of those are important even for people with a generally healthy lifestyle.
Where Can You Buy It?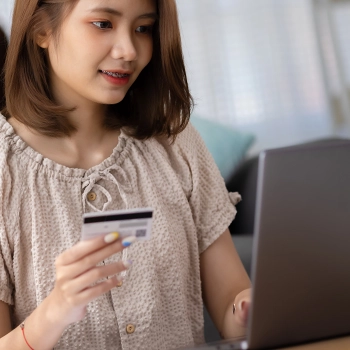 You can only buy Care/Of vitamins directly on the official website.
The easiest thing to do is spend five minutes on the quiz to see the recommended products.
But you can also shop for individual products if you know what you're looking for.
I signed up for a vitamin subscription, and the first package arrived after four days.
The problem I had with the subsequent packages was that they were often shipped late and delayed. And that's something I saw in a few negative reviews online.
Customers Reviews and Brand Reputation
Here are some of the reviews I found on the official company website.
"I've been on careof vitamins for several months now. I am loving my results. There's so many vitamin options that its easy to get overwhelmed. Careof makes taking vitamins easy."

- Lindsey from USA
"Enjoy the convenient packaging and the tailored options.. too expensive for me to continue."

- Aubrie from USA
"The vitamins suggested didn't really help me much. I had to add some more on, add that to the fact that there are no instructions on best times to take these vitamins it was infuriating to start taking."

- Katie from USA
Alternatives

We also made a direct comparison of the Care/Of vitamins and service to three other companies — Ritual, Transparent Labs and ONNIT.
First of all, Ritual Essential Vitamins has a larger offering of products, and they are substantially cheaper, with free shipping even on smaller orders.
And my dietitian has confirmed that all the ingredients are top-quality.
I have also used Transparent Labs Multivitamins in the past, and while the company doesn't offer individual vitamin products, the multivitamin one covers all the important ones with a high enough dosage.
And then there's ONNIT Total Human, which has the advantage of providing convenient packs for taking at different times of the day for optimum results.
FAQs
Is Care/Of Third-Party Tested?
Yes, Care/Of is third-party tested multiple times during manufacturing to ensure great quality and purity so that you have added peace of mind.
Yes, Care/Of is a good brand for dietary supplements and personalized recommendations for products. However, it hasn't quite built up the same reputation as companies like Ritual Essential Vitamins.
Should You Consider Buying Care/Of Products?
My overall conclusion after testing is that Care/Of has executed a great idea but has fallen just a bit short.
The monthly subscription services are quite expensive, and my dietitian highlighted that there are a few nutrients that they don't offer.
What I would recommend instead is trying out Ritual Essential Vitamins.
The company offers great products tailored for men and women:
We have extensively tested these with our clients, and all the test results indicate that they are the best ones we have tested so far.
We Recommend for Women
Ritual Multivitamin 18+ for Women
Click For Best Price

We Recommend for Men
Ritual Multivitamin 18+ for Women
Click For Best Price

Was this article helpful?