In today's highly competitive society, nootropics have gained a lot of popularity and are often used, even by healthy people, to improve cognitive functions.
On the other hand, a lot of people think the effects of these smart drugs are overhyped or just a result of the placebo effect.
Curious about this myself, I spent hours looking through various clinical trials, studies, and reviews and discussed my notes with our dietician to fully answer whether nootropics actually work.
Let's begin.
Quick Summary
Nootropics are natural or synthetic substances that can boost brain function and mental performance, and they are effective.
Like any other supplement, nootropics need to be consumed along with a healthy diet to work properly.
Nootropics are considered dietary supplements by FDA, and are not regulated.
Are Nootropics Effective?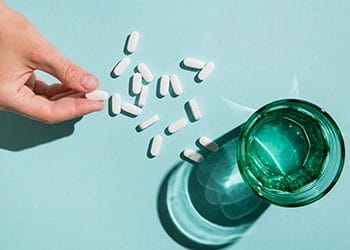 Yes, nootropics are effective, but to what degree highly depends on the type, dosage, and some additional factors.
Many nootropic drugs take time to build up in your body before you begin to feel their full effects.
To better understand how these smart drugs work, let's first define what nootropics are.
What Are Nootropics?
Nootropics (also called smart drugs, brain boosters, or cognitive enhancers) are substances that improve brain function, promote mental health, and enhance cognition.
Nootropics are generally safe for everyone and can be natural and synthetic.
Natural or organic nootropics are types of plants, plant extracts, and foods, while synthetic or prescription nootropics are lab-made substances (usually made of synthetic compounds) that mimic the structure of natural smart drugs and therefore cause similar effects.
The term itself was coined by the Romanian chemist Corneliu Giurgea in 1972.
During that time, he created the first synthetic smart drug to increase human intelligence - piracetam [1].
What Makes Nootropics Effective?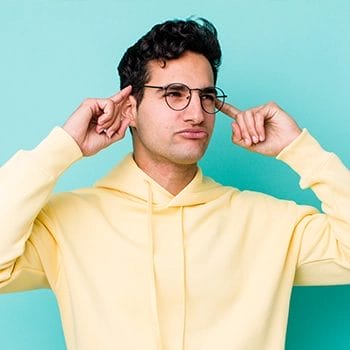 The ability to improve memory and cognitive function, as well as manage overall brain health is what makes nootropics effective.
They're used by both healthy individuals and those with cognitive problems.
In many cases, nootropics are also used to treat and manage (but not cure) brain-related ailments such as bipolar disorder, Alzheimer's disease (cognitive decline), depression, anxiety, and many others [2].
"Nootropics work on improving cognition, memory, alertness, concentration, creativity and attention. They became known as cognitive enhancers, compounds that amplify how the different cognitive functions in the brain work and how we process information."

- Dr. Amira Guirguis, Senior Pharmacy Lecturer
Some Commonly Used Ones

Here is a list of some of the most commonly used nootropics as smart drugs and how effective they are.
Common Natural Smart Drugs
Here is a list of commonly used natural nootropics:
Related Articles:
Common Prescription Smart Drugs
Here's a list of commonly used prescription nootropics:
5 Benefits of Nootropics
Here's a list of the most common benefits of smart drugs:
FAQs
What Are Nootropics Used For?
Nootropics are used for improving memory, increasing mental alertness and concentration, and boosting energy levels and wakefulness. These smart drugs can be taken as dietary supplements or prescription drugs, depending on what your physician recommends.
Do Nootropics Clean Brain Fog?
Yes, nootropics can clear brain fog, depending on the cause (exhaustion, chronic illness, or learning disabilities). However, you shouldn't depend solely on nootropics. To clear brain fog, you should also eat a healthy diet, exercise daily, and take the right supplements.
Be Cautious When Taking Nootropics
While smart drugs may work wonders for your brain health and cognitive abilities, making sure you choose the right supplement is important to stay safe from nootropic side effects.
We highly recommend taking safe, natural, and clinically-backed nootropic supplements.
We tested a lot of popular supplements on the market, and we found these to be highly effective in increasing overall mental clarity for our clients.
Check out our list and find one that best suits your needs.
---
References:
https://www.ncbi.nlm.nih.gov/pmc/articles/PMC5260335/

https://www.medicalnewstoday.com/articles/326379

https://pubmed.ncbi.nlm.nih.gov/30553451/

https://www.ncbi.nlm.nih.gov/pmc/articles/PMC3153866/

https://www.ncbi.nlm.nih.gov/pubmed/26236231

https://www.ncbi.nlm.nih.gov/pmc/articles/PMC3541197/

https://www.ncbi.nlm.nih.gov/pmc/articles/PMC5987239/

https://www.ncbi.nlm.nih.gov/pubmed/12905098

https://www.ncbi.nlm.nih.gov/books/NBK279357/

https://www.ncbi.nlm.nih.gov/pmc/articles/PMC6531048/

https://www.rxlist.com/ritalin-drug.htm

https://www.mayoclinic.org/drugs-supplements/modafinil-oral-route/side-effects/drg-20064870?p=1

https://www.webmd.com/drugs/2/drug-63163/adderall-oral/details

https://pubmed.ncbi.nlm.nih.gov/20166767/

https://pubmed.ncbi.nlm.nih.gov/10978039

https://www.ncbi.nlm.nih.gov/pmc/articles/PMC5021479/

https://pubmed.ncbi.nlm.nih.gov/2896427/

https://www.sciencedirect.com/topics/neuroscience/nootropic

https://pubmed.ncbi.nlm.nih.gov/27656235/
Was this article helpful?