Pre-workout supplements should be in the stack of any athlete who spends more than three days a week at the gym.
During a recent discussion with a few clients at the gym, I was trying to figure out whether Gorilla Mode or Ryse was working better for training results.
We quickly figured out that we'd need to do some extensive research and testing, so we decided to do it over a period of weeks, and from the data, we were able to figure out which one works best.
Here's what we found.
What Are The Key Differences Between Gorilla Mode And Ryse?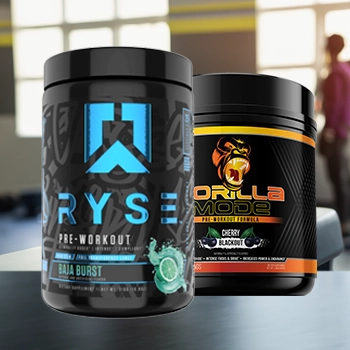 The main difference between Gorilla Mode and Ryse is the formula used to deliver strength and endurance results during training.
The supplements only have three overlapping ingredients, which means that the companies took very different approaches.
The first thing that my dietitian told me when she looked at the nutrition labels was that it looked like Gorilla Mode had more ingredients that have been extensively tested in clinical trials.
Both products come in powder form, and you mix them with water to drink before you head to the gym.
All of this did reveal some different results during testing. Let's take a closer look.
Features Head to Head

We looked at these pre-workouts under five specific points of analysis.
Ingredients
The ones they have in common are betaine, caffeine, and Huperzine. Ryse has a slightly higher dose of betaine but a lower dose of Huperzine. And it has a much higher dose of caffeine, which could be a problem if you drink coffee or take pre-workouts later in the day [1].
Actually, as much caffeine as 3 cups of coffee. And while that can help with focus and exercise performance, it's best to be careful taking higher doses if you tend to get jittery [2]. Consider avoiding other products containing caffeine if you don't want your sleep getting interrupted later on, especially if you're sensitive to caffeine.
Sleep interruptions can lower your overall sleep quality, making you feel more tired and unmotivated during the day. Worse, it could cause you to lose motivation in doing your exercise routines.
With twice as much Huperzine, Gorilla Mode seems to have a better formula for delivering strength improvements [3].
Effectiveness
To test this out, we had the team, including myself, go through one week of training for five days with no pre-workout so that we had a baseline. I personally noted my energy levels and performance metrics.
Then, we spent one week training with each product. I distinctly remember feeling a surge of energy and improved focus when using Gorilla Mode, which reflected in my increased weights and reps.
We then compared the training data for weights, sets, and reps. With both products, there was a notable increase in performance for all of us.
But looking at the details, it was clear - I wasn't the only one; the majority of our testing team had noticeably better results with Gorilla Mode.
Supplement Form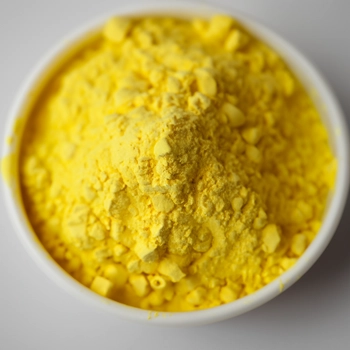 Both supplements come in powder form, and the scoop sizes are pretty similar.
The important thing to look at with powder supplements is how easily they mix with water.
To check this, we added one scoop of each to the same amount of water and had a look at how quickly it dissolved without stirring it.
Both did it in just over 10 seconds, but Ryse did seem to come in a bit faster.
Flavor
This is another very important factor to consider with supplements. Things are a lot better than even five years ago when you had to pinch your nose to get some awful flavor and texture down.
From a flavor option point of view, Gorilla Mode came out on top with 11 different choices. But the four available with Ryse are not bad, and we found they all tasted pretty good and were not too sweet or artificial.
Price
Both products cost the same, but it's important to highlight two things.
The tub of Gorilla Mode has 40 scoops, while Ryse only has 25. And Gorilla Mind offers some great bulk discount options that make it even more affordable in the long term.
Gorilla Mode Pros And Cons
Pros
Positive test results for increased power and endurance
Carefully chosen formula with scientifically proven ingredients
Great flavor options and powder mixes fast with water
Cons
You might not always get your favorite flavor
Pros
A good dose of beta-alanine to boost physical performance
High dose of caffeine should give you improved focus and motivation
Positive reports about improved vascularity and muscle pumps
Cons
Works out quite expensive per dose due to the smaller tub
Unique Supplement Features
Here are the unique ingredients that Gorilla Mode and Ryse have that our dietitian highlighted as important.
Gorilla Mode

L-citrulline: This is one of the most effective ingredients to boost blood flow, muscle pumps, and vascularity, and we confirmed that effect during testing [4].
Creatine: This is another ingredient with lots of scientific proof that it's linked to improved strength and endurance during resistance training [5].
L-Tyrosine: Studies have shown that this ingredient can impact mental stamina and focus, which might explain why a lot of our clients reported that they felt more motivated [6].
"Creatine supplementation during training has been reported to promote significantly greater gains in strength, fat-free mass, and performance primarily of high-intensity exercise tasks."

- Richard Kreider, Professor & Director of the Exercise & Sport Nutrition Lab, Texas A&M University
Suited for Men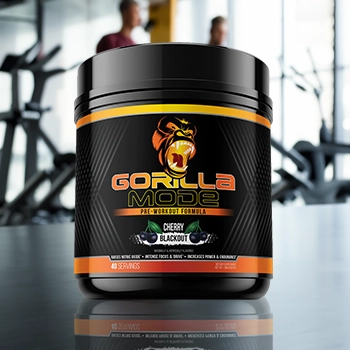 Gorilla Mode

Get 10% off using coupon code:  TOTALSHAPE
Click For Best Price

Ryse

Beta-Alanine: Studies have shown this can help with performance and fatigue, but those trials have involved doses that are four times stronger [7].
Theobromine: Scientists have shown that this is a safe ingredient and that it can help with exercise performance on a regular basis [8].
Choline: This is mainly associated with weight loss and appetite suppression, so we're not quite sure why this is in a pre-workout supplement [9

].
Suited for Men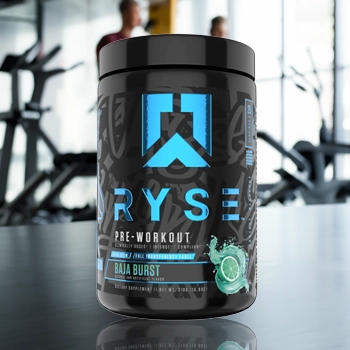 Ryse
Check Current Price

How We Tested Gorilla Mode vs Ryse
Price
We evaluated the cost per serving of both Gorilla Mode and Ryse, considering the quality and quantity of ingredients included. We aimed to find a balance between affordability and the effectiveness of the products to ensure value for money.
Dosage
The effectiveness of the ingredients is paramount, so we ensured that both products contained sufficient doses as per the research-backed standards. We discarded options where the doses were not disclosed or were insufficient.
Ingredients
We scrutinized the list of ingredients in both products, giving preference to those with name-brand, high-quality components. Our focus was on both classic and innovative ingredients that are proven to be effective.
Consultation with Professionals
Before finalizing our tests, we consulted with health and fitness professionals to gain insights into the safety and effectiveness of both Gorilla Mode and Ryse. Their expertise helped in validating our findings.
Real-World Testing
We also conducted real-world testing by using both products before workouts. We evaluated their effects on energy levels, focus, endurance, and overall workout performance. Feedback from a diverse group of testers was collected to ensure a comprehensive review.
FAQs
Is Gorilla Mode Approved By The FDA?
No, Gorilla Mode is not FDA approved. The FDA doesn't approve any pre workouts because it isn't their jurisdiction, but this doesn't mean they aren't safe to use.
Are Ryse Supplements Worth The Hype?
Ryse supplements are worth it. They are a great choice for athletes or anyone looking to improve workout performance.
Is Gorilla Mode Effective To Use?
Yes, Gorilla Mode is effective. Most gym goers find it to be an awesome tool to boost their gym training.
Gorilla Mode vs. Ryse: Which Supplement Do We Recommend?
Based on our research and testing and the feedback from a dietitian who checked scientific studies for each ingredient, we've come to the conclusion that Gorilla Mode is the better option.
We've started advising all our clients and readers to switch to this pre-workout as the results are just that much better with a product that even works out cheaper in the end.
You'll notice that you can add a few pounds to each set and complete a few more reps in each training session and that all adds up to achieving your fitness goals faster.
Order yours today and find out how much of a difference it can make for you.
Suited for Men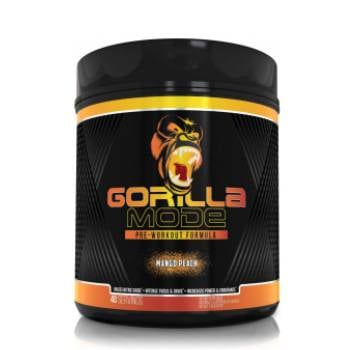 Click For Best Price

Pros
Positive test results for increased power and endurance
Carefully chosen formula with scientifically proven ingredients
Great flavor options and powder mixes fast with water
Get 10% off using code:

TOTALSHAPE
Cons
You might not always get your favorite flavor
Was this article helpful?