Our team of strength and fitness coaches here at Total Shape has tested and researched dozens of different pre-workouts. And it never surprises us how many companies spend more on advertising than on a solid formula.
One product that I've noticed a few people use at the gym is called Ryse Blackout Pre-Workout, and I got both positive and negative feedback on it.
So I decided to test it out and ask a few of my clients to help out as well.
Here's what our research brought up.
What Is Ryse Blackout?
Ryse Blackout is a pre-workout supplement from a company called RYSE Up Supplements. This product uses patented ingredients to help with exercise performance, endurance, focus, and pump. It comes in powder form and has several flavor options, with crazy names like Baja Burst, Mango Extreme, and Tiger's Blood.
We'll see shortly what they are like.
The other thing I need to say here is that this is a high-stimulant pre-workout with a lot of caffeine.
Looking through our research on other products, I don't think we've encountered one with this much caffeine anhydrous in a single dose.
Because this is a brand new product, the company may not have had enough feedback on the highly stimulating effect to make changes to it.
Benefits Of Ryse Blackout Pre-Workout
The first positive thing I have to mention is this supplement company has decided not to hide behind proprietary blends, which seems to be a common way to hide inferior formulas.
It also means that you can calculate the proper dosage, which is important if you're stacking it with other pre- and post-workout supplements.
There's also a decent dose of beta-alanine, and scientific study results have shown that it can help with a performance boost during intense resistance training [1]. Personally, I did feel that familiar tingling you get from it, and I did notice that my strength and endurance improved.
I also liked the flavor options, even with a few weird names. They mixed quickly with water and didn't leave a clumpy mess.
Does It Have Downsides
There were two downsides that I immediately saw with this Project Blackout pre-workout. First of all, it claims to produce a huge pump, but I didn't really get that effect, and neither did my clients.
My dietitian said that it's probably because it uses betaine instead of citrulline. We couldn't find conclusive studies to support betaine for the pump, but there are plenty for citrulline [2].
The other problem is that there's a lot of caffeine; about 420 mg of caffeine is the equivalent of more than four cups of coffee [3]. And you don't want to take that much caffeine if you're training in the evening, or it will mess up your sleep and recovery.
Pros
I had positive results for overall physical and mental energy levels
The formula contains a good selection of electrolytes to help with hydration
The flavors are tasty, and the powder mixes easily with water in a shaker
Cons
The effects of betaine don't seem to be as good as citrulline for pump
It's packed with caffeine that can make you jittery
Ryse Blackout Pre-Workout Ingredients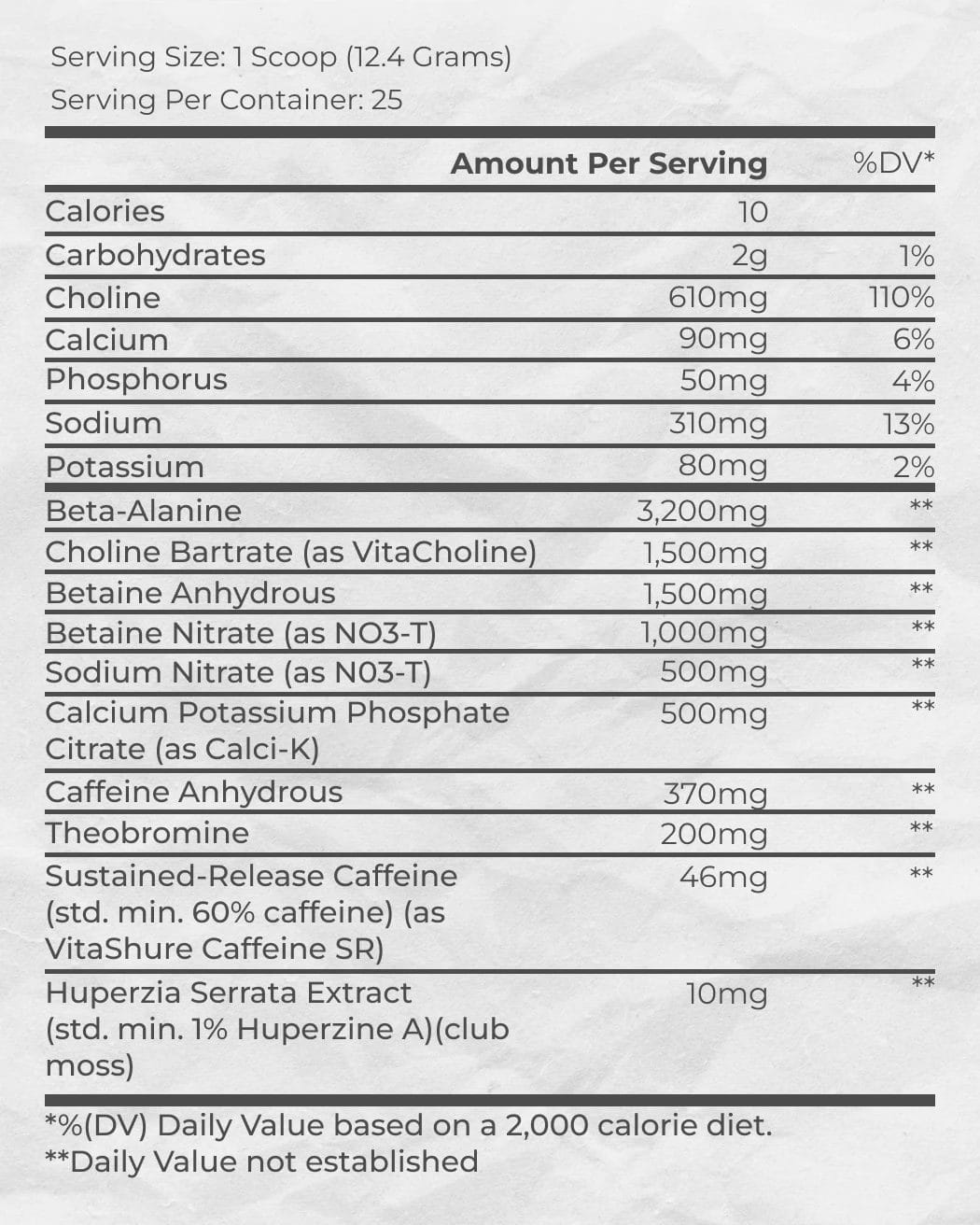 I pulled out the main active ingredients and got my dietitian to provide some input about whether or not there's scientific evidence for using them.
Beta-Alanine
This is possibly one of the most studied amino acids in sports nutrition, and there's no shortage of scientific evidence to support its use. The most interesting study for athletes has shown a significant power improvement for athletes when they approach their maximum weight loads [4].
The only thing I'd say is that the above study used a dose of 6.4g, and this pre-workout has only 3.2g. You still get a tingling sensation from it, but I would like to see a stronger dose.
Choline Bitartrate
Choline bitartrate is an important micronutrient for the human body, but no conclusive studies have shown a link to athletic performance. There is some evidence that it may help to lower fatigue and improve post-exercise recovery [5].
But personally, I would suggest using a separate product to cover your recovery time.
Betaine Anhydrous And Nitrate
Ryse Blackout also contains betaine anhydrous and betaine nitrate. This micronutrient is included for apparent benefits on muscle pumps.
But as mentioned above, the science is not entirely clear, and there aren't any clinical trials that have proven this link with any level of certainty.
Caffeine Anhydrous And Sustained Release Caffeine
Caffeine is generally a positive ingredient and not just for the mental focus it provides [6]. But studies have shown that it can also boost your physical performance levels [7].
"The caffeine in coffee acts as a mild stimulant to the central nervous system. Studies have shown that, depending on level of intake, caffeine can help to improve mental performance, especially on alertness, attention, and concentration."

- coffeeandhealth.org
The problem is the very high dose of caffeine, and I'm not sure why you'd need sustained-release caffeine. It has a half-life of about 5 hours, covering more than any typical training session [8].
Theobromine
This is a substance usually extracted from cocoa, and it is chemically similar to caffeine, and studies suggest that it can help with mental and physical fatigue [9].
My dietitian's main question about it is whether there's too much stimulation going on with this pre-workout.
Calcium Potassium Phosphate Citrate
This is an interesting combination, and there is evidence that it can help with calcium absorption and bone density [10].
That might be of more importance for older athletes, but my dietitian said that it's generally something you should look at covering with a separate supplement.
How Does It Compare To Other Supplements?
After testing Project Blackout pre-workout for training performance in multiple training sessions, the next thing I did was to compare results between me, my team, and clients.
Then we compared those results to three other pre-workouts that we've had a lot of success with.
First up, we compared the results to Gorilla Mode.
The one thing that immediately stood out for me is that this pre-workout registered better pumps because of a strong dose of L-citrulline [11].
That's something I was missing with Ryse Blackout pre-workout.
Also, Gorilla Mode doesn't have beta-alanine, so you don't get that tingling. Instead, it relies on creatine, which has a scientific link to better exercise performance [12].
Even with half a scoop serving size of Gorilla Mode, the results seem to be better.
Next, we looked at 4 Gauge, and this also relies on creatine with a dosage that provides a good power output. You also get enough laser focus from a lower caffeine and theanine combination [13].
And we also had better results with Transparent Labs Preseries. The great thing about this product is that it's available as a stim-free version, so you can take it later in the day without messing up your sleep.
Related Articles:
Where Can You Buy Ryse Blackout?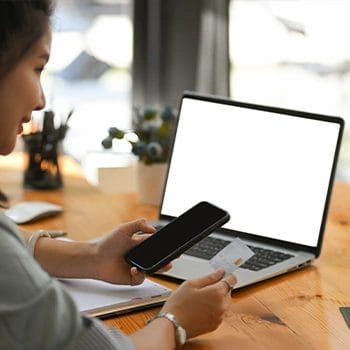 You can buy Ryse Blackout on Amazon.
As with all other pre-workouts, we tested the delivery experience.
I ordered it a couple of times with an Amazon Prime account, and it took about three days to arrive on average.
On one occasion, it was delayed leaving the warehouse by a couple of days, which is annoying if you are running low.
Also, Project Blackout pre-workout seems to be regularly out of stock or just available in limited flavors.
So you might not always be able to get your favorite flavor.
Even so, don't let the allure of flavors or discounted prices cause you to buy from disreputable sources online. You might end up getting a fake product or get nothing at all.
Ryse Blackout User Reviews
We also found a few Project Blackout pre-workout reviews on the official site that confirmed our findings.
"For the money spent, I was truly disappointed in the product. To me, it was just an average pre-workout. As far as energy goes, I didn't feel a thing, even with the 350mg of caffeine. On the other hand, the pump formula part of it was pretty effective at doing what it was supposed to. Overall, for $50, I wasn't very satisfied with the result."

- David N.
"It was overall great, just wasn't really a 5. It doesn't hit as good as the ring pop one did IMO, but still great. I had drive, focus, and power but maybe if I'm the ingredients had a little more beta-alanine or something that would be so much better for me in the gym."

- Cole K.
Should You Buy Ryse Blackout?
Overall, Ryse Blackout didn't make our list of top pre-workout supplements. Considering the price, the high dose of stimulants and lack of power boost just didn't convince us.
As mentioned above, we've had much better results with products that contain a good dose of creatine. And the best one that all of our clients love is Gorilla Mode. It tastes great, works within about 20 minutes, and lasts long enough to get you through an entire workout.
If you want to find out more about Gorilla Mode, check out our full test results and review.
We Recommend This Instead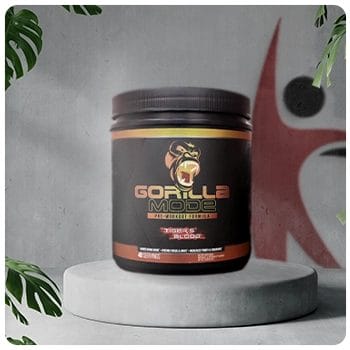 Click For Best Price
Pros
Contains nitric oxide for insane pumps
Many positive comments about good endurance and energy boost
High dose of caffeine may help with mental focus and fat burning
Tastes good
Get 10% off using code:

TOTALSHAPE
Cons
Does not list calorie count
Was this article helpful?