Green tea worked surprisingly well for my weight loss in the early stages of my fitness career.
I always recommend it to my clients, as they usually experience great results in terms of energy and fat-burning. In fact, some of them occasionally use it as a pre-workout.
To better understand why it works so well, I paired up with a dietician and sifted through various research studies on green tea for a few weeks.
So, let's unpack my findings.
Quick Summary
Regular green tea can function as a natural pre-workout drink with various health benefits like aiding weight loss, fat burning, and improving focus.
Green tea can be an all-natural alternative to pre-workout supplements that heavily rely on caffeine.
Consuming it before the workout gives better results than consuming it after.
Why Do People Take Green Tea Before Exercising?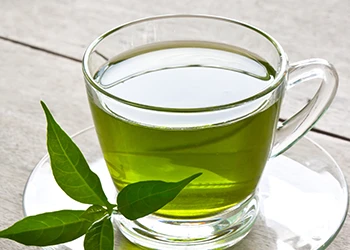 People take green tea before exercising primarily for research-backed benefits such as increased metabolism, enhanced hydration, and mental regeneration.
People tend to choose green tea over other pre-workout options because it's a natural option with little to no side effects.
Our clients who take green tea before their workouts routinely report increased endurance, elevated mental focus, and reduced post-workout fatigue.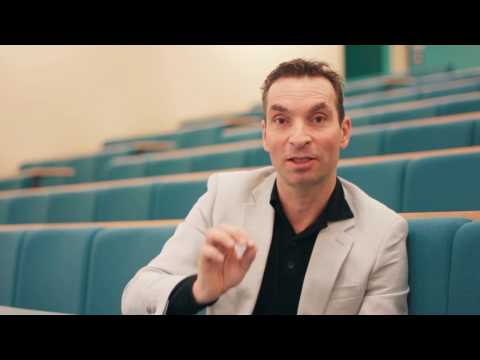 What Are the Benefits of Drinking It Before Working Out?
The main benefits of drinking green tea before working out are increased metabolism and hydration and a combination of specific compounds which can calm the mind and improve cognition.
Let's dive into a little more detail.
1. Increased Metabolism During Workouts
Compared to most pre-workout teas, green tea contains higher amounts of antioxidants called catechins, which have been studied as an aid in shedding extra fat during exercise [1].
Many studies show a link between green tea consumption and weight loss. One study showed that people who consumed green tea for 12 weeks experienced a greater decrease in body fat than the control group [2].
I also noticed that my clients who drink it before their workouts lost weight at a slightly faster rate than those who went with typical pre-workouts.
2. Enhanced Hydration
Your muscles contain over 75% water. Being hydrated allows your body to make it through an intense workout without feeling dizzy or weak.
A cup of green tea helps keep your body hydrated and gives you optimal results from your workout session [3].
3. Combination of Caffeine and L-Theanine Works Well
Green tea contains a combination of L-theanine and caffeine, which calms your mind, improves cognition, increases attention span, and makes you more active and energetic [4].
Research suggests that consuming L-theanine after a workout also improves mental regeneration [5].
Many of my clients prefer green tea because it also helps them with their mentally-demanding jobs.
4. Healthy Alternative To Some Pre-Workout Drinks
Green tea can act as a natural pre-workout drink that boosts energy and increases endurance levels without the downside of harmful chemicals.
It's easy on the stomach and a much healthier option than most energy drinks and some pre-workout supplements.
"Research into this ancient beverage [green tea] has validated its longstanding reputation for supporting physical and mental health." - Dr. Andrew Weil, M.D., American Celebrity Doctor
Is Green Tea Extract More Effective?
There's no evidence that green tea extract is more effective than drinking green tea (or vice versa).
Green tea extract contains the same properties as the green tea leaves from which they're extracted. The extraction process may even leave out some of the content in the tea leaves.
From our clients' experience, though, drinking tea before a workout seemed to produce better results than consuming the extract.
However, due to their busy schedules, it's not always convenient to brew some before a workout.
That's why we recommend tried and tested pre-workout pills made with natural ingredients to fuel their workouts on the go.
A stimulant-free pre-workout will give you great results without the "crash" side effect of typical pre-workout supplements that contain caffeine.
Related Articles:
FAQs
How Long Before Exercise Should You Drink Green Tea?
You should drink green tea 90 minutes before exercise. This will increase your fat oxidation rate during a workout.
Is Green Tea Good for Building Muscle?
Yes, green tea can be good for building muscle. It can reduce the atrophy (wasting away) of muscles, as some studies suggest [6]
Is It Okay To Have Green Tea After a Workout?
It's okay to have green tea after a workout. However, research studies show that you get the maximum health benefits of green tea by consuming it as a pre-workout drink.
Can I Have Green Tea in the Morning?
Yes, you can have green tea in the morning. Drinking green tea first thing in the morning helps regulate blood sugar, alleviates muscle damage, and prevents the formation of new fat cells.
Should You Consume Green Tea Before Working Out?
We've observed that having green tea pre-workout helps many of our clients burn fat and lose weight at a faster rate, and increase their energy levels.
That being said, many of my clients are on tight schedules and don't have time to prepare tea before their workouts.
If that is your case as well, I'd recommend opting for some caffeine-free pre-workouts.
These products proved to be quite effective in boosting energy levels, but without jitters and post-caffeine crashes commonly experienced with pre-workouts.
---
References:
https://pubmed.ncbi.nlm.nih.gov/19074207/

https://www.ncbi.nlm.nih.gov/pmc/articles/PMC3649093/

https://onlinelibrary.wiley.com/doi/10.1111/nbu.12150

https://www.medicalnewstoday.com/articles/324120

https://www.ncbi.nlm.nih.gov/pmc/articles/PMC3313114/

https://www.ncbi.nlm.nih.gov/pmc/articles/PMC4679480
Was this article helpful?