As a certified personal trainer, I am well aware that B vitamins play a critical role in the health and performance of all athletes. And while the right healthy diet can be enough, there are still times when you simply can't afford to become deficient.
One of our readers asked us a few weeks ago about this Nature Made B complex product. And because I hadn't used it before, I decided to team up with a few clients and my nutritionist to do some research and testing.
It took a few weeks and two blood tests to find out whether it worked as well as promised.
What Is Nature Made B Complex?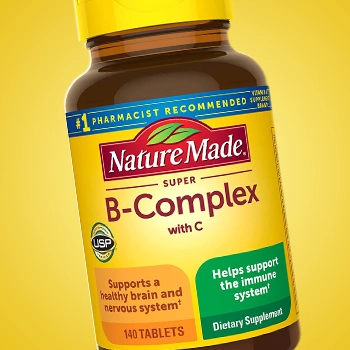 Nature Made B Complex is a dietary supplement that is designed to support your immune system and energy metabolism.
It delivers a wide range of B vitamins that help convert food into cellular energy and impact many different parts of vital bodily functions, according to the study published by the National Center for Biotechnology Information website [1].
What sets it apart from other B vitamins is that the company has formulated it with added vitamin C. According to the study published on the PubMed website, it gives you added benefits for immune function [2].
It comes in tablet form that you take once a day, which is a convenient way to make it part of your daily routine.
And if I would compare the formula to when it was first introduced, I think there aren't any major changes in the dosage or ingredients.
Are Nature Made Vitamins a Good Quality?
Yes, Nature Made Vitamins are of good quality. Nature Made was the first to obtain the United States Pharmacopeia's (USP) Verified Dietary Supplement mark for many of its products.
Here is a list of the key ingredients that Nature Made Super B has added:
Vitamin C
Thiamin (B1)
Riboflavin (B2)
Niacin (B3)
Pantothenic acid (B5)
Vitamin B6
Folic acid (B9)
Vitamin B12
As you can see, this covers all of the essential B vitamins from B1 all the way up to B12. Based on our tests, the formula is strong enough to provide more than your daily requirement for each of them and is empty of artificial flavors and preservatives.
"While most people get plenty of vitamin B12 benefits in a varied, balanced diet, if you are on a vegan or vegetarian diet, you are at risk for vitamin B12 deficiency."

- Jennifer J. Brown, PhD
Related: What Is a Multivitamin?
What Is Nature Made B Complex Good For?
Nature Made Complex is good for anyone who wants a boost in his energy levels and focus.
The first thing I would highlight is that it's great to see vitamin C added to the full list of B vitamins.
This can have a positive effect on your immune system as well as provide for better brain health and function [3].
Our tests also indicate that it's a great option for vegans, as none of the ingredients are animal-based. It will deliver a good dose of vitamin B12, which is proven to increase energy levels and improve heart health [4,5].
The supplement improved my mental clarity by approximately 20%, based on cognitive tests I took before and after a month of usage.
What Are the Side Effects of Natural B?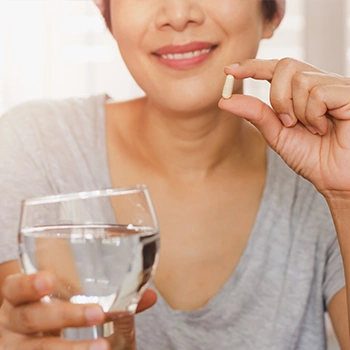 The side effects of Nature B Complex are vomiting and nausea.
On a scale of 0 to 10, where 10 represents severe side effects, I would rate this supplement a 1. The only minor issue I had was slight stomach discomfort initially, which went away after a few days.
While it doesn't cause any significant side effects if taken within the recommended dose, as part of our testing, it has a few drawbacks that we learned after a before-and-after blood test to check for vitamin concentrations.
Unfortunately, we didn't see as large a boost in vitamin levels as with some other dietary supplements that we've tested.
More on those below.
Also, in our experience, the tablets are a bit more difficult to swallow than other products we've tested before.
Pros
Includes all the important B vitamins plus vitamin C in more than 100% of the daily requirement
Suitable for vegans providing the important vitamin B12
Available in large bulk-order bottles for good discounts
Cons
The tablets are not the easiest to swallow
The absorption rate seems to be a bit low
Who Should Not Take B-complex?
People who have a significant deficiency of B vitamins shouldn't take B-Complex.
Based on our test results, where we had a blood test done before and after taking this for four weeks, the increases were not as significant as expected.
Who Should Take It?
People who are not getting enough B vitamins from their diet and vegans who need to take B12 should consider taking Nature Made B Complex.
However, this would mainly be suitable for people who have a minor deficiency as it doesn't seem to provide a large boost like other products.
Where Can You Buy It?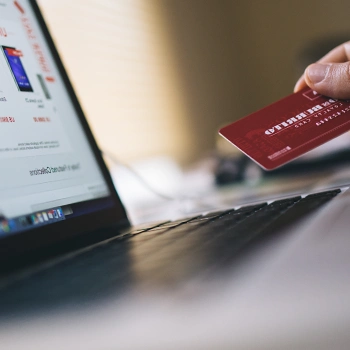 You can buy Nature Made B Complex directly on the official company website and at Amazon.
My experience at Amazon was that it shipped fast and arrived within three days.
But it's often out of stock at Amazon, so you'd want to order a bulk order bottle.
We also ordered it from the official website, where it took about five days to arrive.
Also, note that you'd have to buy four bottles or other products to qualify for free shipping.
Customer Reviews

Here are some online reviews that we found that show a similar experience to ours.
After taking them for a few weeks, he thought they worked well for him and his wife, and he particularly liked that it has added vitamin C for immune system support.

- Hank from NY
This customer had been diagnosed with vitamin B deficiency. And after trying Nature Made and several others, he found that this one didn't provide the same level of a boost as the others.

- Thomi from Miami
Alternatives
Next, we compared Nature Made B Complex with three other supplements to help you make an informed decision.
LeanBean
LeanBean, created by Ultimate Life, is a female fat-burning and weight-management supplement.
By optimizing your digestive processes, LeanBean ensures that your body efficiently absorbs all the essential nutrients it requires. This not only promotes overall health but also aids in the efficient burning of fat, making your weight management journey more effective.
According to our tests, unlike many other products, LeanBean distinguishes itself by not relying on stimulants.
Mind Vitality Focus
Mind Vitality is a nootropic supplement meticulously crafted to sustain a youthful brain, effectively minimizing the risks of burnout, cognitive fog, and overall cognitive decline.
This potent formulation contains seventeen proven nootropic ingredients like Lion's Mane, Ashwagandha, and Rhodiola Rosea.
Unlike Nature Made, our tests indicate that Mind Vitality takes a distinct route by prioritizing augmented focus and elevated mental clarity.
Trimtone
Trimtone is a fat burner specifically tailored for women, using natural ingredients like green tea and caffeine to ignite thermogenesis - a proven mechanism for enhancing fat burning.
Of particular note is its impressive ability to curb appetite. Many users, myself included, were pleasantly surprised by the extended satiety it offers, helping in the management of food cravings.
However, it's essential to acknowledge a distinct contrast from Nature Made. Trimtone, while remarkably effective, relies on stimulants to increase your energy levels (200mg of concentrated caffeine).
FAQs
Is It Good To Take B Complex Every Day?
Yes, it is good to take vitamin B complex every day. Even if you're not significantly deficient, it can always be a good idea to get a boost as your body isn't able to store B vitamins.
What Are The Benefits Of Taking B Complex?
The benefits of taking vitamin B complex are developing red blood cells, physical and brain energy, proper nerve function, and even eyesight. That's why many dietitians recommend taking vitamin C and folic acid Tablets.
Are Nature Made B-Complex Pills Easy to Swallow?
Some users find Nature Made B-Complex pills a bit challenging to swallow due to their size and surface texture. It's recommended to take them with plenty of water or consider breaking them in half if necessary.
How Long Does It Take to Notice the Effects of Nature Made B-Complex?
The effectiveness of Nature Made B-Complex can vary among individuals, with some noticing benefits within a few weeks, while others may take longer. Consistent daily intake is key to observing its full effects over time.
How Does Nature Made B-Complex Compare to Other Brands?
Nature Made B-Complex is often praised for its quality and affordability, but it may differ from other brands in terms of pill size, additional ingredients, and packaging. A direct comparison with other popular brands can help users make an informed choice.
Why Does Nature Made B-Complex Change the Color of My Urine?
The bright yellow color change in urine after taking Nature Made B-Complex is normal and results from the body excreting excess riboflavin (Vitamin B2). This is a harmless effect and indicates the body's natural processing of the vitamins.
Is Nature Made B-Complex Suitable for All Age Groups and Dietary Needs?
Nature Made B-Complex is generally suitable for a wide range of age groups and dietary needs. Still, it's always best to consult with a healthcare provider, especially for those with specific health conditions or dietary restrictions. The supplement can be particularly beneficial for athletes, older people, and those with certain dietary limitations.
Our Verdict on Nature Made B Complex
Based on our research and testing results, we wouldn't recommend buying Nature Made B Complex. While it does have a great selection of micronutrients, including vitamin C, it seems like it doesn't provide an optimum absorption rate.
We'd advise you to take a gender-specific product with a specifically calibrated dosage of vitamins. We have found two products that have provided us with the best test results and benefits.
Our #1 Recommendation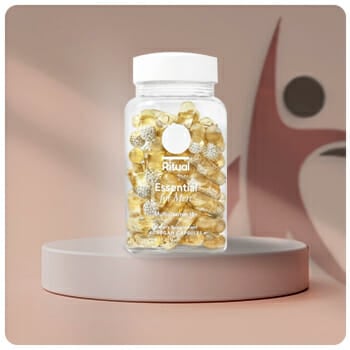 Ritual Multivitamin 18+ for Men
Click For Best Price

Our #1 Recommendation
Ritual Multivitamin 18+ for Women
Click For Best Price

Was this article helpful?