No matter how well you plan out a healthy diet, there are always some micronutrients that you might be missing, and for athletes, running low on vitamins and minerals can become a hurdle to progress.
This is where supplements like One A Day Men's Multivitamin can become essential.
But the issue is that many of these supplements don't provide all the necessary nutrients in the right quality and dosage.
So, we had seven clients and a nutritionist help us out with researching and testing this product over an eight-week period to see if it lives up to our standards.
What Is One A Day Men's Multivitamin?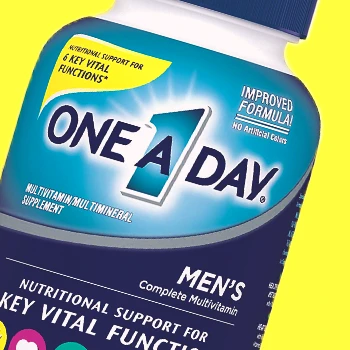 One A Day is a dietary supplement designed and formulated to provide essential vitamins and minerals for men.
It's a daily tablet that provides most vitamins and minerals close to the daily required dose or higher.
The aim is to provide men with overall health benefits, including immunity and balanced hormone levels.
The formula has changed quite a bit since it was first introduced. First of all, some of the ingredients are now included in a higher dose. But things like magnesium, zinc, and manganese now have a lower dose.
The company has also increased the vitamin K content slightly, but it's still not the full daily dose.
Our Rating
One A Day Men's Multivitamin
Check Current Price

Ingredients
Here are the most critical ingredients for male athletes, along with some information from my nutritionist:
"Studies show that the more active you are, the more magnesium you need. Scientists have linked a high level of magnesium in blood to improved muscle performance, such as greater leg strength."

- Julia Denner, Nutritionist 
Benefits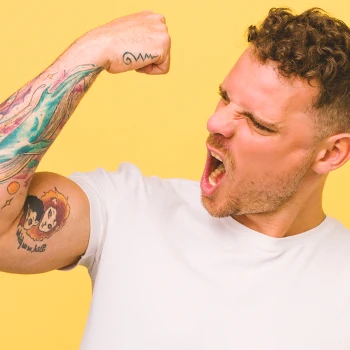 The first thing I would say is that this supplement does contain a great range of vitamins and minerals.
And most of them are included in at least the daily recommended intake. And you only need to take one tablet a day.
However, my nutritionist did highlight that the dose of both magnesium and vitamin K is less than half the daily need.
Part of our testing also involved having seven clients take a blood test at the start and then again after eight weeks of taking One A Day Men's Multivitamin.
Known Side Effects
During our testing phase, we asked our clients to also report on any side effects.
None of them reported any major issues, and looking online, we also didn't find any reports from other users in their reviews.
Pros
Great range of vitamins, including A, C, D, E, and B complex
Only require taking one tablet a day that is easy to swallow
Good selection of trace minerals, including zinc for testosterone
Available in a large bottle to keep you going for more than six months
Cons
The formula is a bit light on magnesium for athletes
Doesn't provide a full daily dose of vitamin K
Blood tests didn't show a significant boost in nutrient uptake
Who Should Take One A Day Men's Multivitamin?
Men who are struggling with a minor deficiency in certain vitamins and minerals should consider taking One A Day.
Our test results show that it has a modest effect on blood serum levels of the micronutrients included.
Who Shouldn't Take One A Day Men's Multivitamin?
Men who have significant deficiencies or who are looking for a full dose of magnesium and vitamin K shouldn't consider taking One A Day men's Multivitamin.
Our testing has shown that it doesn't boost levels as much as other supplements.
Where Can You Buy It?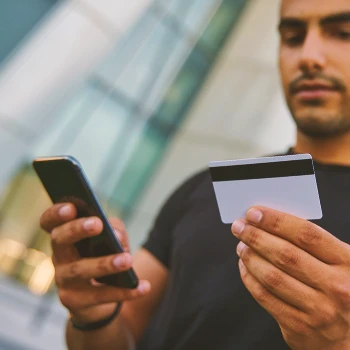 You can buy One A Day Men's Multivitamin at Amazon, and if you're a Prime member, then shipping should only take two days.
Just be careful to only buy directly from Amazon and avoid some of the resellers where you might not get the real supplement.
One thing I would highlight is that it's regularly out of stock.
So if you're starting to run low, I would suggest ordering well in advance of running out.
Our Rating
One A Day Men's Multivitamin
Check Current Price

Other User Reviews
Here are some online reviews that we found interesting, as they seem to confirm some of our findings.
After taking it for about a month, he found that he had more energy for physical and mental work, and he loved the convenience of just taking one tablet a day.

- Anthony from Boston
He found that after taking it for over a month that there wasn't any marked difference, and he still had to take a separate magnesium supplement.

- Benjamin Baker from San Antonio
Comparison With Other Products

The last thing I want to highlight is how this product compares to some other supplements that we've seen proven benefits from.
Ritual Essential Vitamins is the product we've seen the best success and measured blood test results with. It also delivers Omega-3 and a higher dose of vitamin K than One A Day.
The Transparent Labs Multivitamin is another popular one with our clients. It's ideal for athletes as it has a higher dose of magnesium and zinc compared to One A Day.
And finally, ONNIT Total Human is a great choice for athletes who want to tailor their intake to a more precise measure, which you can't do with One A Day.
FAQs
Is Men's One A Day A Good Multivitamin?
Men's One A Day is a reasonably good multivitamin, but it falls short on the dosage of some important nutrients. It's low on both magnesium and vitamin K, which can be important for athletes.
Do One A Day Men's Vitamins Work?
Yes, One A Day Men's Vitamins work, but the overall measured effect is not as good as with other supplements. Our blood test results showed an increase in vitamins and minerals, but not as much as we expected.
Should You Buy One A Day Multivitamin?
Based on our research, testing, and feedback from a nutritionist, we're not recommending that you take One A Day Men's Multivitamin. The results are just not good enough, considering that this also isn't the cheapest option available.
Instead, I recommend you try out Ritual Essential Multivitamins for Men. It has much better quality ingredients for better absorption and a higher dose of vitamin K2.
Order your first supply today and see how it will improve your health in the coming months.
Our #1 Recommendation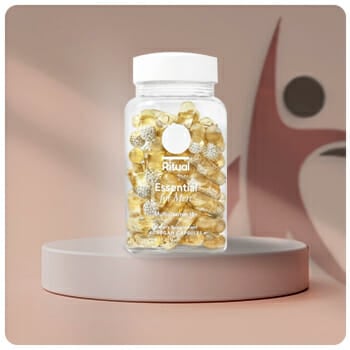 Ritual Multivitamin 18+ for Men
Click For Best Price

Was this article helpful?