As a personal trainer, I always try to identify the right time in a client's fitness journey to start adding a pre-workout supplement. One product that I recently saw a few of my clients taking is called Pride Pre-workout.
Some of them were raving about the results, while others said it wasn't the best experience they've had.
So our team found nine clients to help out with some research and testing, and after four weeks, we had some interesting results.
Here's what we found for this Pride Pre-Workout review.
What Is Pride Pre-Workout?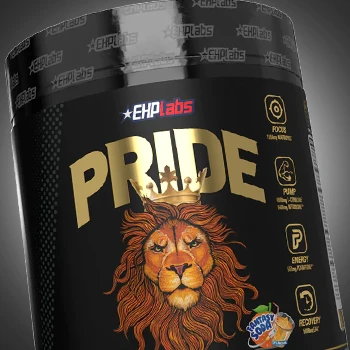 Pride Pre-Workout is a dietary supplement that claims to boost physical performance, reduce fatigue, and deliver "off the bone pumps."
It also has some potential fat-burning ingredients like natural bitter orange extract and green tea extract [1].
With extreme marketing claims like that, I usually get very suspicious, as many pre-workouts spend more on advertising than developing a great formula.
Like most other dietary supplements in the pre-workout category, this one comes in powder form that you mix with cold water.
It's one of the newest products from EHP Labs, and so far, the company hasn't adjusted the formula.
Tailored for Men and Women
Benefits And Highlights
To test out the effectiveness of this pre-workout supplement, we spent a week with nine clients going through a regular workout routine to create some baseline data.
Then we spent three weeks training with Pride and then compared the data from the training sessions.
Here's what we found.
Improve Energy Levels
For improved strength, pre-workout supplements should allow you to either add a few extra pounds to a barbell or do some reps in each set.
With Pride, we did note a slight increase in workout performance, but the energy boost was limited and not as strong as claimed in the marketing material.
Reduced Muscle Fatigue
Men's pre-workouts should also improve your exercise performance by reducing muscle soreness and fatigue. As you strain your muscles, you'll feel a burning sensation from lactic acid [2].
We didn't find that Pride made a big enough difference here either.
"Lactic acid is not responsible for sore muscles after an intense workout. However, it is responsible for that burning sensation you experience when exercising."

- Jason R. McKnight, MD, MS, Insider.com
Enhance Muscle Pumps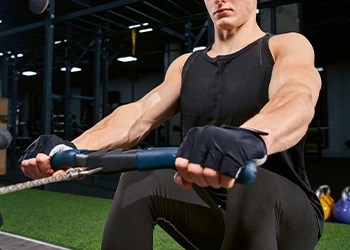 Pride pre-workout also makes claims that it will deliver skin-splitting muscle pumps.
It contains a decent dose of L-citrulline, which has been linked to improved nitric oxide levels and blood flow [3].
Based on our test group feedback, we did find that Pride delivered solid pumps and great vascularity.
Supplement Form
Like most other pre-workouts, Pride comes in a powder form that you mix with cold water. We liked the texture and flavor as it seems like the company uses only natural flavors.
Our test group voted that the sour green apple was the most refreshing.
Pros
Works well for muscle pumps and vascularity
It has a reasonable dose of Di-caffeine malate and caffeine anhydrous
The flavors are tasty and natural
Cons
Limited impact on athletic performance
Doesn't reduce fatigue enough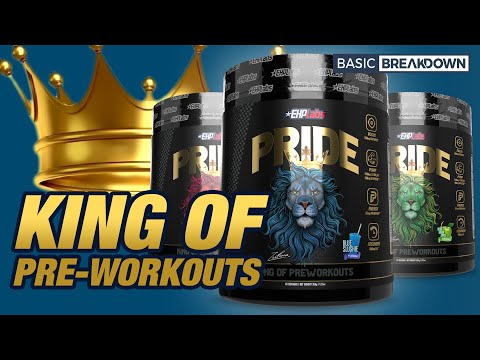 Does It Have Downsides?
Yes, Pride has a few downsides that are mainly down to the limited energy boost and reduced fatigue.
This is one area that all pre-workouts need to tackle effectively in order to allow you to train harder at the gym.
But Pride simply didn't deliver enough of a boost in those areas.
And that became most obvious when we compared the testing results to some other tasty pre-workouts we've had great results with.
Let me show you what I mean.
How Does It Compare To Other Products?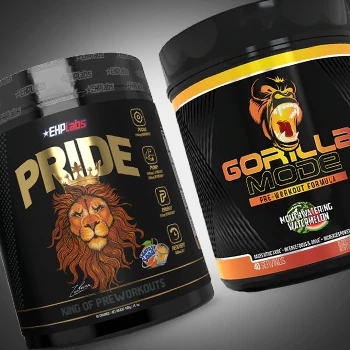 After our testing phase was complete, we took the data we collected and compared it to three products that we've had great results from.
And the differences were quite significant.
First of all, looking at the results from Gorilla Mode immediately showed us how little change Pride delivered for strength and fatigue.
It contains a great dose of creatine, which has been scientifically proven to help with strength during resistance training [4].
And if you're looking for something that goes beyond delivering a normal caffeine content, the 4 Gauge is the product that a lot of our bodybuilder clients choose.
It also contains theanine, which scientists have shown to work well for mental focus when combined with caffeine [5].
And the third product we recommend is Transparent Labs Preseries, which is also available as a stimulant-free option.
It also has a strong dose of beta-alanine, which is known to provide good results for endurance [6].
Who Should Take Pride Pre-Workout?
Any athlete who is mainly interested in muscle pumps could consider taking Pride pre-workout.
It does contain some good ingredients for improved blood flow and vascularity, which is something that a lot of bodybuilders look for.
It might also be suitable for anyone that doesn't want a pre-workout with a lot of caffeine to make them jittery.
Who Shouldn't Take Pride Pre-Workout?
Anyone who suffers from heart conditions or high blood pressure shouldn't take Pride pre-workout.
Some of the ingredients could increase your heart rate, and that's something you'd need to first discuss with a doctor.
Also, as part of this EHP Labs Pride review, we determined that athletes who are looking for a significant boost in physical strength shouldn't take Pride.
It's just not delivering enough active ingredients to make that change.
Other pre-workouts reviewed:
Where Can You Buy It?
You can buy Pride pre-workout directly from the official EHP Labs website. It's the safest place to buy it, and make sure that you only get the real product. There are too many dodgy online stores where you end up buying a counterfeit supplement.
When we ordered on three different occasions, it took from 3 to 5 days for the delivery to arrive.
That's a reasonable amount of time for delivery, but keep it in mind if you start to run low and don't want to completely run out before your next training session.
Tailored for Men and Women
Other User Reviews
We also had a look for some Pride pre-workout review comments online, and the official website provided a good mix of comments that matched our findings.
"Amazing taste, looks great but just doesn't do it for me."

- Graham C, The Official Website
"This pre didn't give me a crazy rush of energy like others, but it made me feel SO much better. The pump is nice, and I don't feel anxious while on this. It's definitely nootropic as I've used half a scoop to help me get through my work day or catch up on paperwork."

- Erick R, The Official Website
FAQs
Can You Take EHP Labs Pride Pre-workout Every Day?
Yes, you can take EHP Labs Pride pre-workout every day. But I would suggest skipping your rest days as that would only be a waste of money.
Does EHP Labs Pride Pre-workout Contain Stimulants?
Yes, EHP Labs Pride pre-workout contains some stimulants in the form of caffeine. But the dosage isn't too strong, so it shouldn't make you jittery.
Just avoid taking it in the evening to avoid trouble sleeping.
Should You Buy EHP Labs Pride?
Our overall results from testing and researching EHP Labs Pride have brought us to the conclusion that you shouldn't buy this pre-workout.
The results are just a bit too limited to justify the price.
If you want to get to your health and fitness goals a bit faster, then I suggest you try out Gorilla Mode first.
The formula has a lot more scientific proof, and the dosage is strong enough to provide a consistent difference in your performance levels.
Order your first tub today and find out how much better you can get through your next workout.
We Recommend This Instead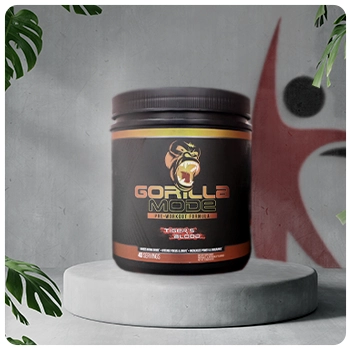 Pros
Contains nitric oxide for insane pumps
Many positive comments about good endurance and energy boost
High dose of caffeine may help with mental focus and fat burning
Tastes good
Get 10% off using code:

TOTALSHAPE
Cons
Does not list calorie count
Was this article helpful?