We're always looking out for new and innovative supplements in the fat loss and muscle-building area. And Xtend Ripped was one such product that caught our eye.
It claims to combine ingredients to trigger fat burning, muscle pumps, and faster recovery times, which seems to be a clever combination for bodybuilders.
But, as with all these supplements, too many of them don't work anywhere near as well as they claim.
So, we teamed up with a dietitian and a few clients to see if this could be another addition to our recommended stack.
Here's what we found.
What Is Scivation Xtend Ripped?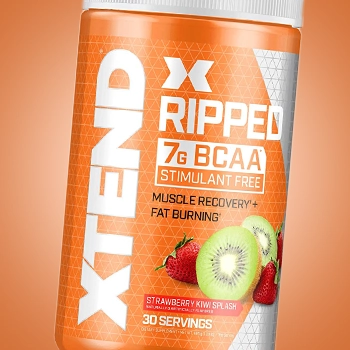 Xtend Ripped is a dietary supplement designed to help burn fat more effectively while also promoting faster training recovery times. It may also help improve muscle pumps for more effective weight lifting.
The company has created the formula in a powder form that should mix easily with water into a refreshing drink.
I'll get to the detailed ingredients shortly, but you'll find common things like conjugated linoleic acid, l-carnitine, and BCAAs that may help with muscle protein synthesis and build up lean muscle mass.
The big question is whether the formula is strong enough to deliver all those results with just one scoop of the powder.
To help answer that question, I'll be looking at the ingredients that go into each scoop of Xtend Ripped.
How Does This Powder Work?
Xtend Ripped powder works by delivering the BCAAs to your muscles to start the repair process. This happens after your body absorbs the amino acid combination when you take the supplement at the end of your workouts.
All you need to do is to take a level scoop of Xtend Ripped and fully dissolve it in water. As one person pointed out in a review, it doesn't take much to dissolve it, so a regular supplement shaker is perfect.
Scivation Xtend Ripped Ingredients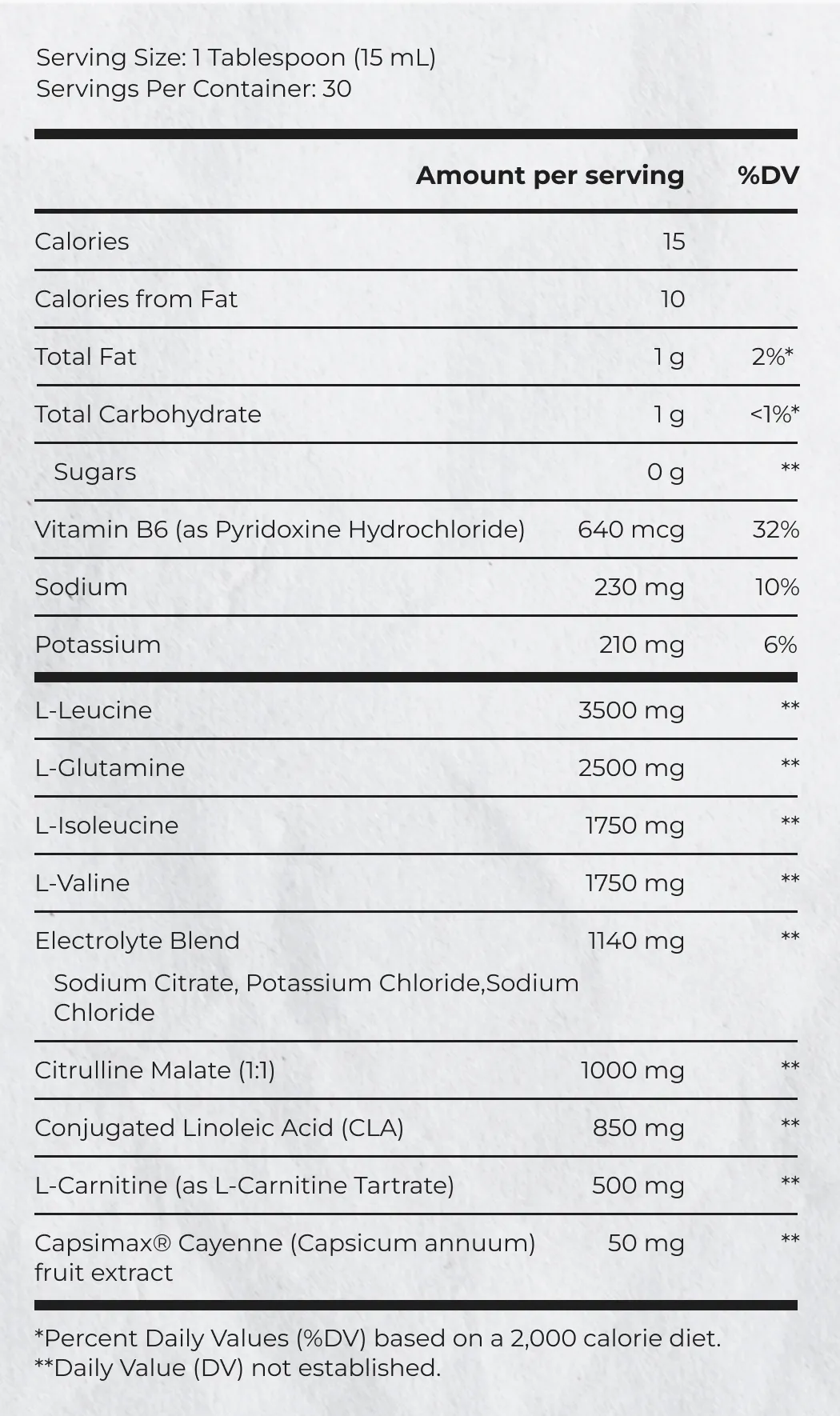 Here is the full list of Xtend Ripped ingredients. Our dietician combed through the ingredient label and shared the following with us.
1. Branched Chain Amino Acids
Xtend Ripped contains a total of 7g of BCAAs, more specifically the amino acids l-leucine, l-isoleucine, and l-valine.
A 2018 study from Nutrients found that BCAAs help your muscles speed up their recovery after a workout [1]. And according to our dietician, Xtend Ripped has a fairly decent dosage of the amino acid.
This would explain why many clients noticed a lower post-workout soreness.
2. Conjugated Linoleic Acid (CLA)
CLA is another common weight loss ingredient. According to a review in Clinical Nutrition ESPEN, there's a positive link to fat burning and more energy for muscle function [2].
However, it looks like the 850 mg of CLA isn't enough, as most studies worked on a dosage of 2,000 mg or more.
That would explain why we didn't get the expected reduction in fat. It would become quite an expensive supplement to adjust the dosage up, and it could impact your gut function.
3. L-Carnitine
L-carnitine is an ingredient that's quite common in pre-workout supplements owing to its effects on exercise performance [3].
But with just 500 mg listed on the label, our dietitian pointed out that it was considerably lower than what you'd find in dedicated supplements.
This also seems to confirm why we didn't get a noticeable increase in exercise performance.
4. Citrulline Malate
As a nitric oxide enhance, citrulline malate is another ingredient that is common in many pre-workouts. It may improve muscular endurance and workout performance [4].
Xtend Ripper contains 1,000 mg, but we've generally had the best results with products that contained twice that amount.
5. L-Glutamine
Xtend Ripped does a good job of providing glutamine supplementation. It's not there to help you train harder during your workouts but instead works to speed up muscle repair and build muscle fibers [5].
This is one ingredient our dietitian recommends for any kind of fitness journey.
"Research suggests that supplementing with glutamine may offer some health benefits, and scientists continue to study the amino acid's potential to prevent or treat certain conditions."

- WebMD.com
6. Electrolyte Blend
This is a great thing to see in a post-workout supplement, especially if you're really breaking a sweat.
All that sweating during your workouts means that you lose a lot of body salts. And replenishing those body salts is just as important as taking in more water.
7. Capsimax Cayenne
And finally, there's cayenne pepper. Don't worry, this won't give it a spicy taste that burns your mouth.
This ingredient can help boost your metabolism, help you burn fat, and speed up weight loss [6].
Scivation Xtend Ripped Benefits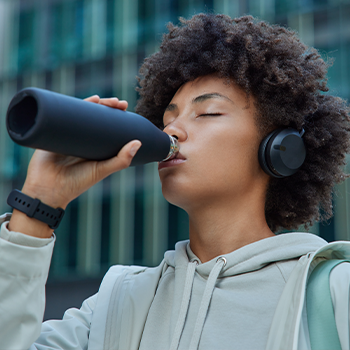 Now that we've looked at all the ingredients that go into Xtend Ripper, let's look at how this supplement could potentially help you along your fitness journey.
The first positive note is that this is a sugar-free supplement, which means it's not going to mess up your diet plans, especially in a cutting or weight loss effort.
We also found a good combination of BCAAs, which are three types of amino acids that may directly impact your recovery times. I got feedback from clients to say that they all felt less muscle soreness after a particularly intense exercise program.
I know that everyone has a different taste preference, but one thing I noted in online reviews is that nobody complained about the flavor.
In fact, we tried the strawberry kiwi flavor, and it received a thumbs-up from our whole team.
Does It Have Any Downsides?
Scivation Xtend has two significant downsides involving its claimed benefits.
The company claims that Xtend Ripped should help you burn fat more effectively, which should lead you to lose weight.
Between the Total Shape team and a few clients, we continuously took Xtend Ripped, even on non-training days. But, we didn't find it had the same effect on weight loss as other supplements.
We also found that despite having ingredients, like citrulline mallate and BCAAs, Xtend Ripped didn't quite deliver the workout pump it was supposed to,
It just seems like they took on too much to get into one product at an affordable price.
Pros
Low-calorie and sugar-free option to avoid messing up your diet
Delivers BCAAs in the recommended ratio of 2:1:1
Positive results from online reviews and clients about faster muscle recovery
Mixes easily and has a refreshing taste that isn't too sweet
Cons
Doesn't seem to be effective enough for fat burning
Could provide better ingredients for muscle pumps
Where Can You Buy Scivation Xtend Ripped?
You can buy Scivation Xtend Ripped only on Amazon. However, while we were able to order it as a Prime member and receive the package within two days, on most days that we checked, it was listed as currently unavailable.
That makes it very difficult to maintain a supply of exercise supplements, and it's something that many reviews have complained about.
That's why we generally recommend products that also offer a subscription service where you can ensure your body always has the ideal supplements for workouts.
Regardless of how desperate you are for a product, never consider buying from other platforms. After all, you're running the risk of buying counterfeit products that do nothing but harm you.
Other User Experiences
We also had a look at online review comments to see what others were saying about the results they got:
Joe was mainly looking for a BCAA for muscle growth and repair after his resistance training sessions. His review pointed out that he did feel he recovered better but got annoyed when he couldn't buy more when he ran out.

- Joe from Jacksonville
Margaret is an endurance runner, and she specifically needed a BCAA and fat burner shake to help prepare for a competitive event. She found that there was not enough impact on her fat storage and BMI and switched to separate products.

- Margaret from Sacramento
How Does It Compare To Other Supplements?
Two of our clients pointed out an interesting observation. They both had previously used the original Xtend product, which seemed to have a better formula to get rid of fat on training days.
But we also have extensive experience with fat burners that have given us proven results. The ones we rely on the most and recommend to clients are:
PhenQ: A weight loss supplement combining multiple benefits into one pill, targeting appetite and fat burning.
LeanBean: A female-focused supplement that boosts metabolism and reduces appetite using natural ingredients.
Instant Knockout: Originally for MMA fighters, this supplement increases energy and burns fat with natural ingredients.
All of these have shown positive results on body fat storage and have helped many of our clients get through an exercise and fat reduction plateau.
Top BCAA supplements we've reviewed:
FAQs
Does Scivation Xtend Ripped Contain Stimulants?
No, Scivation Xtend Ripped doesn't contain stimulants. That may be why it doesn't seem to help users burn more calories, as the other ingredients don't make up for the lack of a good thermogenic.
Are There Side Effects with Scivation Xtend Ripped?
No, Scivation Xtend Ripped doesn't have any side effects. The only ones we saw in review comments were from people who tried an increased dosage to burn more calories but ended up with bloating and cramps.
Our Verdict: Should You Invest In Xtend Ripped?
Based on our testing results and the hundreds of comments we read online, we simply don't think that Xtend Ripped is worth the price for 30 servings. It has limited results on fat storage, and buying just a BCAA should be a lot cheaper.
If you want to see some effective results on excess fat, I would recommend trying out PhenQ.
We've seen amazing results with many clients who were able to break through a plateau within weeks.
And we've also seen great results for cutting phases with bodybuilders.
Order yours today and share your results with us.
We Recommend This Instead
Click For Best Price

Pros
Suppresses your appetite
Blocks body fat production to stop weight gain
Improves your mood and energy levels
High-quality, all-natural formula
Get the BEST PRICE until the end of December
Cons
Can be only purchased through the company website
Was this article helpful?