It seems like there has been no shortage of supplement companies joining the endless release of testosterone boosters on the market.
And while I'm a big fan of these types of supplements, especially for middle-aged men over 30, there are plenty of T-boosters that don't do much.
But when we had a few clients report success with TestoBoost, we decided to keep an open mind and test it out with a nutritionist.
After a few months of testing, we can now give you some details about this supplement.
What Is TestoBoost?
TestoBoost is a dietary supplement that uses all-natural and herbal ingredients to boost testosterone levels in men.
This product helps your body produce more testosterone and stops it from breaking serum levels down.
While it's mainly geared towards athletes to improve their exercise performance, it may also help improve sexual performance.
I should also say that this is not designed to be a treatment option for chronically low testosterone due to medical conditions.
For issues like that, you need to speak with a doctor to get better results and ensure you don't run into lasting health issues.
Our #1 Recommendation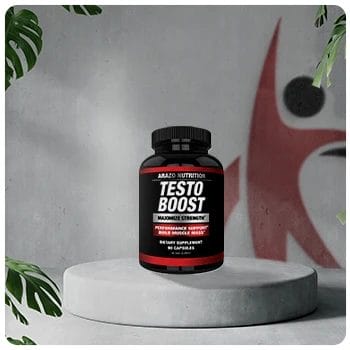 Arazo Nutrition TestoBoost
Check Current Price
TestoBoost Benefits
The first thing we always check with testosterone boosters we test is whether they have zinc.
It's the one ingredient that is most important, as any deficiency may make it difficult to increase your testosterone levels no matter what else you take.
The first thing we did see in quite a few reviews is that a lot of men noted that it helped with low libido levels and improved sexual function.
It's never a bad thing to make a positive impact in the bedroom. We also liked that the overall natural herbs all had some scientific evidence that supported their use with at least some research in clinical trials.
And unlike many other testosterone booster supplements, this one only requires that you take three capsules once a day before bed.
That makes it easier to remember, and you don't have to carry around pills for taking throughout the day.
Does TestoBoost Have Any Side Effects?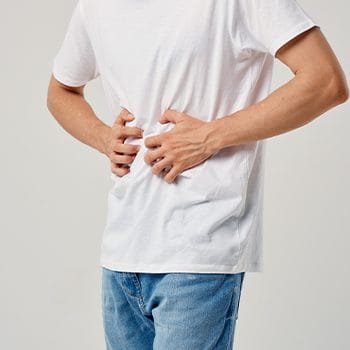 Testoboost has limited side effects. In most cases, it's some mild bloating and stomach upset that goes away.
Unless you're allergic to some of the ingredients, you shouldn't encounter any serious problems while taking it.
We did find that this isn't the solution you might be looking for to treat erectile dysfunction.
The underlying causes of that could be more complex and should be discussed with your doctor.
It's also not recommended for men with blood pressure problems or an enlarged prostate.
Pros
All natural ingredients with limited to no side effects
Seems to have a scientifically proven formula
Positive customer reviews about improved sexual performance and male fertility
You only need to take three capsules once a day
Cons
It may cause high blood pressure for men with heart issues
Not designed for treating erectile dysfunction
How Does TestoBoost Work?
TestoBoost works by triggering specific processes in your body that directly and indirectly influence testosterone levels.
With it, your testicles receive more signals to increase testosterone production, which, in turn, boosts your serum levels.
But there are also ingredients in this testosterone booster that may help reduce the processes of transforming testosterone into estrogen.
The result of the improved testosterone levels should be increased energy levels, better muscle building, an overall sharper mind, and a better mood.
TestoBoost Ingredients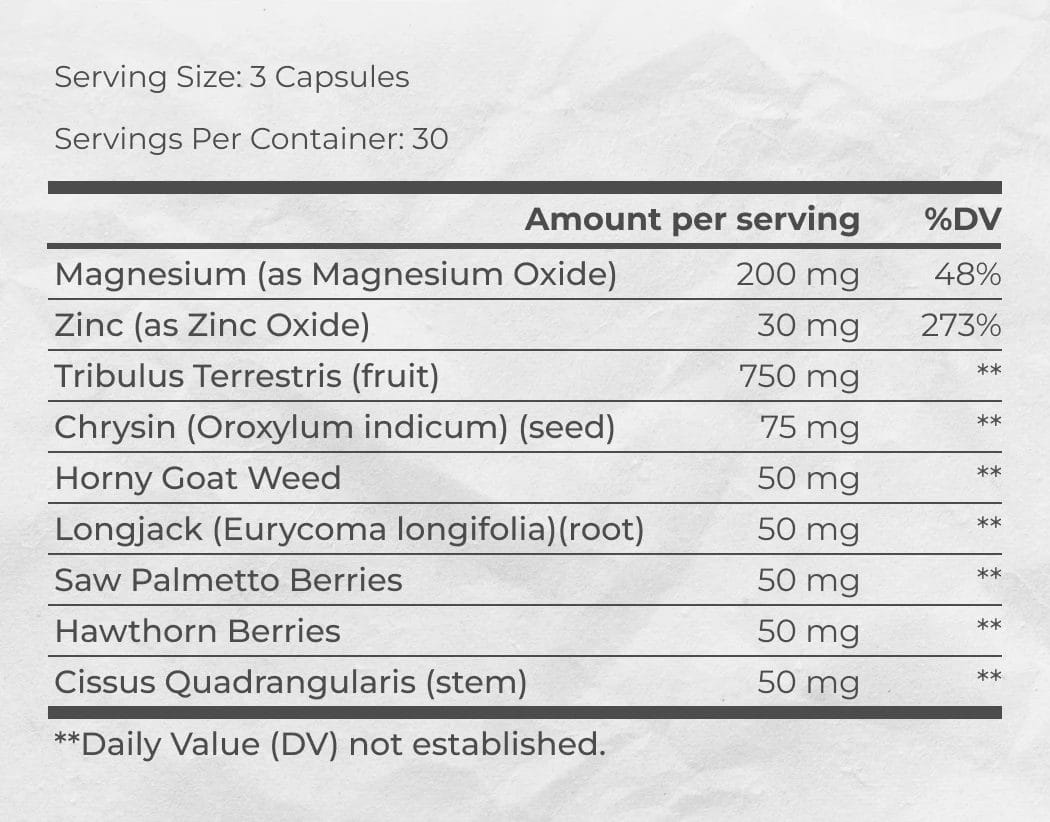 There are two things I have to say upfront.
First of all, I was delighted to see only natural ingredients on the label with no weird chemicals and preservatives.
Secondly, the company isn't hiding behind a proprietary label. They are upfront about all ingredients and the amounts.
Let's see what they are and if they have health benefits.
1 - Horny Goat Weed
This is an Asian flowering plant, and it has been used in traditional medicine for centuries. Some say it may help treat erectile dysfunction, but there are no conclusive studies to support that.
But there is some evidence to support it as a testosterone booster, with people also reporting improved libido levels [1].
2 - Tribulus Terrestris
Tribulus Terrestris is another plant extract, and scientists have shown that it may contribute to higher T-levels [2]. Trials were also performed on elite athletes where it seems to have helped with athletic performance.
3 - Chrysin
The scientific world seems to be split when it comes to chrysin. Some suggest there is no measurable link to it being a testosterone booster, while others say there is a long history of success.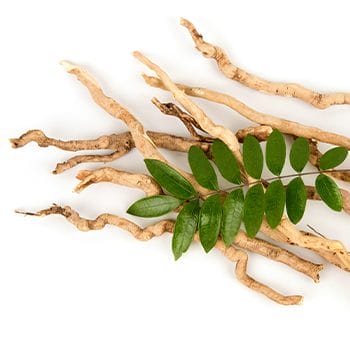 4 - Longjack
We found one study particularly interesting where links were made between this plant and its ability to increase testosterone levels [3].
It may also be linked to increased libido, which is an added bonus.
5 - Hawthorn Berry
The hawthorn berry was a new ingredient for me, but our nutritionist has seen it more commonly used in testosterone booster pills.
There is a link to it helping with anxiety and the stress hormone cortisol, which may otherwise interfere with testosterone release.
6 - Cissus Quadrangularis
This is another ingredient that has been linked to improved stress hormone levels and benefits for free serum testosterone [4]. But there may also be benefits to improved bone density as well.
7 - Magnesium
Now we're onto some minerals. Magnesium should be on the supplement list of any athlete, but it's even more important as there is a scientific link that it influences free testosterone [5].
Combine that with improved muscle function, and athletes should see better strength levels.
9 - Zinc
This should be a common ingredient in all testosterone booster products, and we generally wouldn't recommend a product if there wasn't at least the daily amount of Zinc.
The reason is that it's a vital component for making testosterone in the first place.
"Middle-aged and older males see their testosterone levels decrease by 0.4% to 1.6% per year, and many are the males who experience lower-than-average levels even in their 30s. Fortunately, quality sleep, physical activity, weight management, magnesium, zinc, and vitamin D can all help sustain healthy testosterone levels."

- Michael Hull, Writer at Examine.com
How Does TestoBoost Compare To Other Supplements?
Let's see how Testoboost stacks up against three leading competitors.
Testogen
Testogen is making waves in the fitness industry as an effective testosterone booster. In our own testing, we have found that the results vary from user to user, but many have reported significant improvements in their physique, energy levels, and libido.
As a fitness trainer, I appreciate Testogen's transparent ingredient label. Our dietitians took a look and determined that Testogen contains valuable ingredients like D-aspartic acid, Fenugreek extract, and vitamin D3, of which none are included in Testoboost's formula.
Both supplements contain zinc, an essential ingredient in testosterone boosters, but Testogen (10 mg) comes in lower than Testoboost's 30 mg.
Testogen comes at a higher price than Testoboost, but it is a worthwhile investment considering the scientifically-backed ingredients and positive test results.
You can take advantage of bulk order discounts and free shipping by ordering through the official website.
Aphro-D
Aphro-D is a natural testosterone booster with just four ingredients formulated by Dr. Farhan.
Our test group experienced noticeable improvements in mood, confidence, muscle mass, and overall performance within weeks of testing Aphro-D.
Like Testoboost, Aphro-D uses a vegetarian and vegan-friendly capsule.
While we like the short list of ingredients in Aphro-D, Tongkat Ali, Schisandra Berry, Pearl powder, and He Shou Wu, we don't like the ingredient amounts are hidden behind a proprietary blend, so we can't determine if the amounts are ideal for effectiveness.
There are a couple of advantages that Testoboost has over Aphro-D; the transparent label and the inclusion of zinc, an ingredient we always like to see in a testosterone booster.
Aphro-D is one of the more expensive testosterone boosters available, but it does offer a 365-day guarantee which surpasses most other supplements.
Additionally, ordering from the Aphro-D website will automatically set you up for recurring payments that you must remember to cancel if you decide it's not for you.
Spartn
Lmnitrix Spartn is an herb-based testosterone booster that promises to promote a natural increase in testosterone production while slowing down the conversion of testosterone into estrogen.
Spartn contains a fraction of the zinc that Testoboost does, a mere 2 mg versus 30, so we would like to see more.
Like Testoboost, Spartan does not hide behind proprietary blends, so our dietitians were able to check the ingredients thoroughly and found them safe for most users.
There are hardly any reviews mentioning side effects, and our test group did not experience any significant adverse effects. After several weeks of using Spartn, some of our testers noticed an improvement in lean muscle mass, athletic performance, and even a boost in libido.
It is important to note that many in our test group did not experience any noticeable changes in those areas, giving us mixed results.
Other t-boosters we recommend:
Did TestoBoost Work For Me?
Yes, TestoBoost worked for me. I spent about ten weeks testing it and had a blood test done before and after.
While my starting T-levels weren't low, I saw an increase when I reviewed the results after the ten weeks.
I also found that I didn't have a problem with side effect issues like bloating or cramps.
And to verify the results, a few of my clients took it at the same time and confirmed similar results.
And our experience has been that shipping takes about three days.
Our #1 Recommendation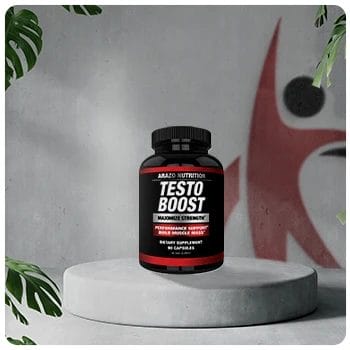 Arazo Nutrition TestoBoost
Check Current Price
Other TestoBoost User Experiences
The next thing I did was review online comments to see if other people had positive results.
Gary had suffered from weight issues and other symptoms that pointed towards a low T-count. It had been going on since the age of 35, but within about eight weeks of taking TestoBoost, he noted significant improvements in energy levels for exercise and bedroom activities.

- Gary, Texas
He had struggled with a few bulking phases where his body wasn't reacting as well as it used to. By planning in a testosterone boosting phase over three months, he was able to solve the problem.

- Jonathan, Arizona
FAQs
Is Testoboost Safe to Take Every Day?
Yes, TestoBoost is safe to take every day. This testosterone booster is made with natural ingredients and is classed as generally safe with a limited side effect profile.
The best way to determine whether you're fit to take this T-booster is by consulting your doctor. It allows you to discover whether you suffer from sensitivity to any of its active ingredients.
When Is the Best Time to Take Testoboost?
The best time to take TestoBoost is just before you go to bed. You take three pills, which should give your body a boost while it's at rest.
Should You Order TestoBoost?
Most reviews we found claimed that you should order TestoBoost because it's easy to use, has no digestive complications, and produces desired results.
TestoBoost may increase stamina and energy, helping you lose fat and gain more muscle faster.
However, if you want a supplement with carefully chosen natural ingredients, proven safety, and more outstanding results we've seen with our clients, you should go for Testogen instead.
Testogen is a testosterone booster we've used many times, and we love it because of the fat-burning and muscle-building effects it provides when combined with the proper diet and exercise. Order your supply today.
We Recommend This Instead
Click For Best Price
Pros
May work well as a natural testosterone booster
Positive reviews about improved physical and mental energy
Seems to boost confidence levels
100% money-back guarantee if you're not satisfied
Get the BEST PRICE until the end of June
Cons
You can only buy it on their website
Was this article helpful?