If you've been following my blog and social media comments, then you've probably noticed that many of my clients have been taking advantage of thermogenic supplements.
There are so many products out there that promise to burn fat while people sit on the couch eating junk food all day. Sadly, only a fraction of these fat burners work.
I have managed to come up with a list of ingredients with my dietitian Susan that have some scientifically proven effects on your metabolism.
Quick Summary
Thermogenic fat burner supplements can effectively work to help you lose weight when incorporated into a comprehensive fitness regimen.
Some natural ingredients found in thermogenic fat burners are caffeine, green tea, capsaicin, and yohimbine, among others.
The consumption of a beverage containing caffeine, green tea extract, and garcinia cambogia resulted in a 17.9 percent increase in resting metabolic rate for certain individuals.
As a fitness trainer, I recommend choosing thermogenic supplements with high-quality ingredients and integrating them into a healthy diet and exercise routine to fast-track weight loss goals.
Can Thermogenic Fat Burner Supplements Deliver Results?
Yes, thermogenic fat burner supplements can deliver results as they are specifically designed to boost metabolism.
According to the National Institute of Health, these supplements assist the body in generating heat and effectively burning calories through a process called thermogenesis [1].
For a comprehensive approach to weight management, it is advisable to choose those with high-quality ingredients and incorporate them into your diet and exercise routine.
For months, I've been incorporating thermogenics into my clients' routines, and it's helped them maintain their ideal weight alongside their diet and strength training workouts.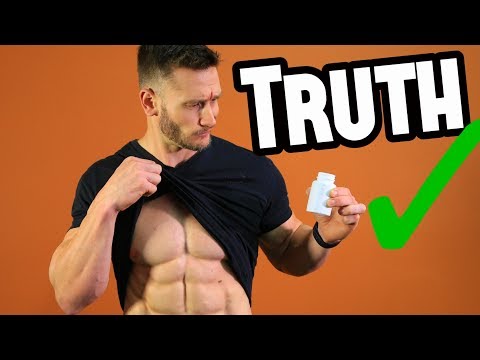 What Does It Contain?
Thermogenic supplements usually contain natural ingredients that have very precise effects on human metabolism.
By analyzing dozens of clinical trials, I have been able to identify the following list of ingredients that you may want to consider.
Caffeine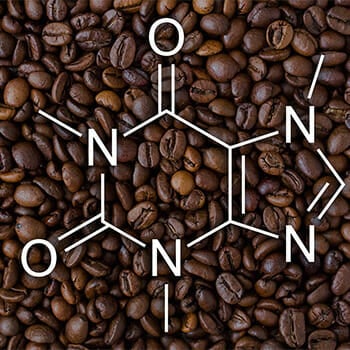 Surprisingly, your morning Starbucks stop may help burn extra calories due to caffeine effects.
A study published by the National Institute of Health explores how varying caffeine amounts affect appetite and metabolism through increased thermogenesis [2].
But hold on, don't expect a magic weight loss trick by just upping your coffee intake. While caffeine supports a weight loss diet, excessive exposure can reduce its effectiveness and lead to issues like insomnia and jitters.
Green Tea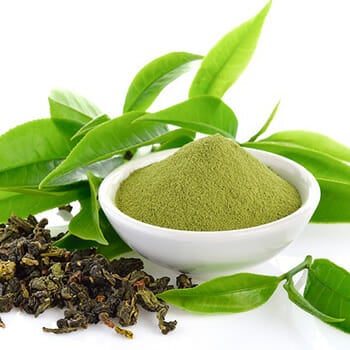 Many individuals choose green tea for weight loss because of its antioxidant effects and its natural fat-burning properties.
While the antioxidant benefits are notable, green tea also exerts a thermogenic impact through a synergistic interaction between catechin-polyphenols and caffeine, as outlined in a study from the International Journal of Obesity [3].
Drinking green tea for years has helped me and my team burn fat and shed extra pounds while staying committed to our daily workouts.
Capsaicin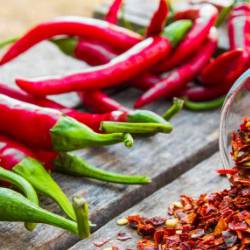 Capsaicin, extracted from peppers like chili and black pepper, is responsible for the burning sensation but offers more benefits.
According to a study from the National Institute of Health, capsaicin has been shown to aid in appetite suppression. Even in small quantities, it can help reduce hunger cravings and increase fat loss in obese patients [4].
One great thing about capsaicin supplements is that they come in convenient capsule form, eliminating the need for a shake that might otherwise leave a burning sensation in your mouth.
Coleus forskohlii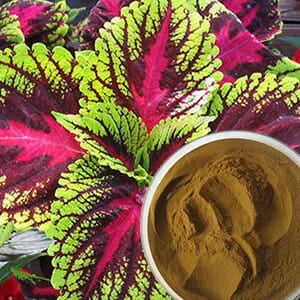 Research from the National Institute of Health shows that forskolin can help break down fat in mature fat cells by activating an enzyme called hormone-sensitive lipase.
Moreover, the study suggests that burning away fatty acids reduces the risk of muscle mass reduction, which is especially relevant for performance athletes [5].
I've observed that while supplements can enhance fat burning, their impact is limited without the support of a healthy diet and consistent exercise to establish a calorie deficit.
Rauvolfia vomitoria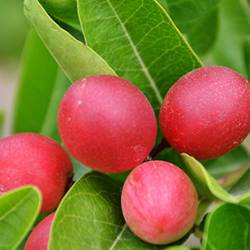 Predominantly found in Africa, this plant has traditionally treated pain and mental health issues. Studies published by PubMed are exploring its use in mental health, but the more intriguing results involve trials for weight loss [6].
For those interested in its raw form for smoothies, you may need to check different health food stores. In my experience, it's challenging to find, but some supplements include it.
Garcinia cambogia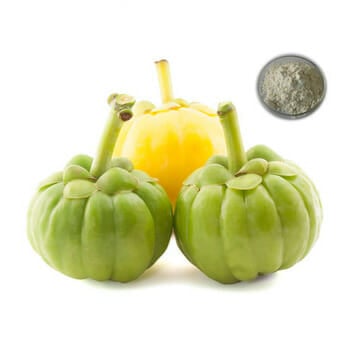 The popularity of this Asian fruit in the weight-loss realm is highlighted by trials investigating its extract's impact over various periods.
A study from the National Institute of Health indicates positive results in curbing appetite in healthy adults, supporting claims of extended fasting benefits [7].
Although I haven't sampled the raw fruit, I noted a potential positive effect on hunger management when taken as an extract in fat-burning supplements.
​According to Kahan's research, there are very few severe side effects of Garcinia cambogia (he only found a few examples of diarrhea, brain fog, and, in rare cases, liver damage). And according to the NCCIH, Garcinia cambogia is pretty safe for short-term use (12 weeks or fewer).

 

- ​Claire Gillespie, health writer
Yohimbine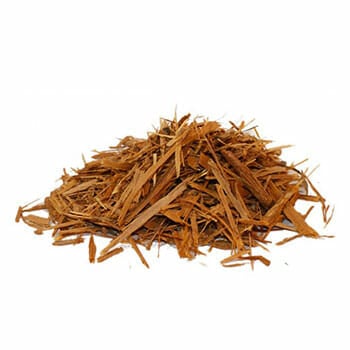 Yohimbine, present in supplements claiming to assist weight loss by burning extra fat, showed potential effectiveness for performance athletes in a study published by the National Institute of Health [8].
For those seeking support during a cutting phase of training, this ingredient might assist in reaching your goals.
While it doesn't replace the importance of the right diet and hard work, it could provide the extra competitive edge you're looking for.
Synephrine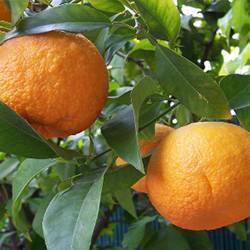 According to the National Institute of Health, taking synephrine just before exercising can enhance the body's utilization of fat for energy and reduce the use of carbohydrates, especially during low-to-medium intensity workouts [9].
This is particularly beneficial for enhancing endurance and sustained efforts, potentially impacting the overall performance of athletes engaged in activities at these exercise intensities.
How Should it Be Used?

To optimize the effectiveness of thermogenic supplements, integrate them into a balanced diet with regular physical activity. Make sure to set realistic expectations; these are not magic pills promising effortless weight loss, so steer clear of such claims.
I suggest fat-burning supplements in capsule form, taken multiple times a day. This distribution may enhance long-lasting effects.
It's noteworthy that clients find the extra calories burned to be motivating. In challenging times when results might not be immediately apparent, this straightforward solution could prevent premature give-ups.
Side Effects of Thermogenic Supplements

Negative reactions often stem from allergies or intolerance, possible with any of the listed items.
If these substances are new to you, start with a small dose for a few days. If you experience issues like stomach problems, bloating, or skin irritations, consider alternative options.
Another potential issue is insomnia or caffeine jitters.
If you're sensitive to caffeine, avoid products with it or use caution. Don't take it late in the evening or around the same time as having coffee.
Thermogenic Fat Burners You Might Like: Trimtone Fat Burner
Thermogenic vs Fat Burner: What's the Difference?
The primary distinction between thermogenics and fat burners lies in the fat loss process.
Thermogenics operate by hastening metabolism through thermogenesis, generating heat, while fat burners target fat cells directly.
Both categories can contribute to your weight-loss journey, sharing the common goal of reducing body fat.
Integrate these supplements into your diet and exercise routine, exploring options like capsaicin supplements to enhance metabolism and control calorie intake, potentially serving as appetite suppressants.
Additionally, consider factors such as blood pressure for a holistic and comprehensive weight loss approach.
---
References:
https://www.ncbi.nlm.nih.gov/pmc/articles/PMC4815210/
https://www.ncbi.nlm.nih.gov/pubmed/2333832
https://www.nature.com/articles/0801101
https://www.ncbi.nlm.nih.gov/pmc/articles/PMC5426284/
https://www.ncbi.nlm.nih.gov/pmc/articles/PMC8000574/
https://www.science.gov/topicpages/r/rauwolfia+vomitoria+foilage
https://www.ncbi.nlm.nih.gov/pubmed/12349913
https://www.ncbi.nlm.nih.gov/pubmed/17214405
https://www.ncbi.nlm.nih.gov/pmc/articles/PMC4972152/
Was this article helpful?