Many of my patients express a strong interest in not only building muscle mass but also in finding effective ways to lose fat.
Recently, I've noticed an increasing trend among them towards using Yohimbe as a supplement for fat burning, a sentiment echoed in the wider fitness community.
Intrigued by its burgeoning reputation, I decided to delve deeper into understanding Yohimbe. I consulted with other healthcare professionals, engaged in discussions with gym enthusiasts, and reviewed numerous online testimonials and scientific studies to assess the herb's efficacy and safety.
So, is Yohimbe a formidable opponent against stubborn fat?
Let's explore.
Quick Summary
Yohimbe, a naturally occurring alkaloid, is known for its fat-burning properties by increasing blood flow and blocking alpha receptors in fat cells.
While Yohimbe is linked to potential fat loss, its effectiveness varies, and it is banned in many countries due to side effects like high blood pressure and anxiety.
Studies, including one by the NIH on soccer athletes, show Yohimbe's marginal success in decreasing body fat percentage compared to a placebo group.
Based on my research and the lack of standardization in Yohimbe supplements, I am hesitant to recommend it for fat loss due to the risks of severe side effects.
What Is Yohimbe?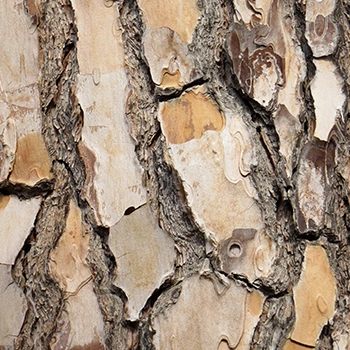 Yohimbe is a naturally occurring alkaloid, mostly known as a fat-burning compound, found in the bark of an African evergreen tree, native to central and western Africa.
The Active Compound in Yohimbe
There is a critical distinction between Yohimbe as a natural supplement and the chemical yohimbine.
Though yohimbine is also found in the bark of the Yohimbe tree, it is concentrated and standardized.
According to WebMed, Yohimbine HCL, a prescription under the names Aprodyne and Yocon, is used primarily to treat erectile function [1].
Yohimbe in Weight Loss and Body Composition
Yohimbe bark also has been associated with potential effects on body composition, including reducing fat mass and fat cell size while potentially preventing muscle breakdown.
The effects of natural Yohimbe's yohimbine compared to Yohimbe HCL are unclear, as its concentration and standardization vary.
Before diving into yohimbe supplements for weight loss or body shaping, it's wise to chat with a dietitian or healthcare pro for advice on how they might impact your fat loss journey.
How Does It Work?
According to the National Institute of Health (NIH), Yohimbe works by potentially increasing blood flow and produces fat-burning effects by blocking alpha receptors in the fat cells [2].
When the body's catecholamines (adrenaline, dopamine, etc.), produced by your adrenal glands in response to stress, bind to the beta receptors, the cells of the fat mobilize, and burning of fat occurs.
Unlike the beta receptors, when they bind to alpha-2 receptors in the cells of the fat, the cells don't mobilize, inhibiting burning of fat.
Because of its role as an alpha-2 antagonist, by blocking alpha-2 receptors, Yohimbe pre-workout may create a better environment for burning and losing fat.
Yohimbe's Role in Targeting Stubborn Fat Areas
Stubborn fat areas, like the lower abs, upper arms, waist, and thighs, can have a higher concentration of alpha receptors, making burning of fat difficult, so blocking them, as Yohimbe may, can make fat loss easier.
Yohimbe may increase blood flow, another factor in fat loss. According to WebMed, it can aid the body in burning more calories when active and at rest [3].
A well-known study by NIH of soccer athletes shows Yohimbe's marginal success in decreasing body fat percentage in the Yohimbe group versus the placebo group [4].
Another study by NIH shows yohimbine increased energy expenditure and weight loss in twenty obese female outpatients [5].
How to Use Yohimbe for Optimal Fat Loss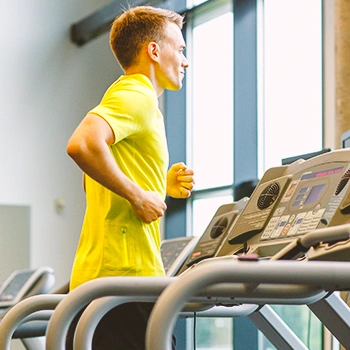 For effective fat loss with yohimbine, consider the yohimbe bark extract's content, its prescription status, and a calorie deficit. Always chat with your doctor about potential risks and interactions with other meds or supplements.
Given natural Yohimbe's lack of concentration and standardization, its effective dose remains a mystery, so medical advice is key.
When eyeing Yohimbe for stubborn fat loss, remember:
Many suggest taking it on an empty stomach to maximize fat-burning.
Cycling is popular: two weeks on, two weeks off, to optimize benefits.
The advice I give all my paients with any supplementation is to start with a minimal dose to assess any adverse reactions.
In my research, I found the standard dosage of Yohimbe is 0.2mg/kg of body weight. Some users used more, but remember, with that comes an increased risk of adverse effects.
Other Benefits
As a healthcare professional, I recognize that Yohimbe is often touted for not only its fat loss benefits but also for potentially aiding high blood pressure, erectile dysfunction, and workout performance.
However, it's important to note that scientific evidence supporting these claims is currently limited
Are There Any Side Effects?
As a healthcare professional, I advise caution with Yohimbe use due to potential side effects such as high blood pressure, anxiety, rapid heartbeat, headaches, stomach problems, and skin flushing.
According to Webmed, more severe complications including chest pain, kidney failure, heart attacks, and seizures have been reported [6].
According to NIH, the risk associated with Yohimbe supplements is heightened by the lack of a standard dose, leading to significant variations in the actual content of these supplements [7].
"The problem with yohimbine is that you can't regulate the amount in a dosage. It all depends on what part of the tree it comes from, how it's cultivated, how it's exported, and so on. The amount of extract you get will vary."

-Patrick M. Fratellone, M.D
Interactions
I advise avoiding Yohimbe if you're taking blood thinners, diabetes medications, or if you have heart, liver, or kidney conditions.
If you have anxiety or other mental health issues, be aware that Yohimbe may exacerbate symptoms such as nervousness, palpitations, and temperature fluctuations.
Additionally, it's important to note that Yohimbe can have adverse interactions with tyramine-rich foods, including aged cheeses, cured meats, liver, beer, and red wine.
Comparison with Other Fat Loss Supplements
Yohimbe is often compared to popular fat loss supplements like caffeine, green tea extract, and forskolin.
While Yohimbe may enhance fat mobilization, its efficacy varies among individuals.
Side effects, including increased heart rate and anxiety, are more pronounced compared to other supplements.
Cost-wise, Yohimbe may be relatively affordable. However, user experiences are mixed, with some reporting benefits in stubborn fat loss, while others note discomfort from side effects.
Caffeine and green tea extract are generally considered safer and more cost-effective options with broader user acceptance for fat loss goals.
I prefer to guide my clients toward supplementing a healthy diet and proper training with a safe and effective natural fat burner for women and men.
FAQs
Yohimbe is banned in many countries because of inaccurate or incomplete supplement labeling and potentially serious adverse side effects.
How Quickly Does Yohimbe Work?
Yohimbe works relatively quickly for fat loss, with users noticing the effects in approximately three weeks.
Does Yohimbe Cause Water Retention?
Yes, Yohimbe can cause water retention.
---
References:
https://www.webmd.com/vitamins/ai/ingredientmono-759/yohimbe
https://www.ncbi.nlm.nih.gov/pmc/articles/PMC8835515/
https://www.webmd.com/vitamins/ai/ingredientmono-759/yohimbe
https://pubmed.ncbi.nlm.nih.gov/17214405/
https://pubmed.ncbi.nlm.nih.gov/1955308/
https://www.webmd.com/diet/supplement-guide-yohimbe
https://pubmed.ncbi.nlm.nih.gov/26391406/
Was this article helpful?