Texas Roadhouse is famed for its juicy steaks and free peanuts, but what can you expect to find at this popular restaurant chain if you are a vegan?
From our experience, this is not the most vegan-friendly place.
We'll go over all the possible vegan options at Texas Roadhouse to help you scrape up a hopefully satisfying vegan meal.
Quick Summary
The vegan options at Texas Roadhouse include sauteed onions fried in vegetable oil, corn without butter, a cup of chili, fresh vegetables without butter, and apple sauce.
You can ask for vegan salads at Texas Roadhouse without eggs, cheese, and croutons.
Vegan drinks such as margaritas, coffee, tea, sodas, and beers are also served at Texas Roadhouse.
Mashed potatoes and steak fries are examples of non-vegan meals that can be specially prepared for vegans.
Ordering Vegan at Texas Roadhouse
Okay, let's start with the main course. It seems that there is only one lunch/dinner menu item for people on a plant-based diet, and that's Country Veg Plate.
And that's all folks.
What you can do is order up to 4 sides and one salad with this Country Veg Plate, which sounds a tad more encouraging.
So, let's see what kinds of vegan sides you can pair with your veggie main course.
1. Vegan Sides

How many vegan options at Texas Roadhouse would you expect to find, considering that this place is meat-eaters paradise?
Is there anything you can pair with a bowl of lettuce? Let's go over all the menu items to find out.
The list looks promising at first glance, but when you take a closer look, you'll notice that even the simplest, potentially vegan sides include some kind of animal products.
For example, all of the potato items at Texas Roadhouse are cooked with animal products.
This is what the current (non)-vegan offer looks like:
Baked potatoes - not vegan (covered with bacon grease)
Sweet potatoes - these are also drenched in bacon grease, making them unfit
Mashed potatoes - not vegan, unless ordered without cheese and bacon
Steak fries - if you can deal with the fact that they share a fryer with chicken, then you can order some fries at Texas Roadhouse
Seasoned rice - it's cooked in chicken stock, so it's a no for vegans
Green beans - even the green beans are cooked in ham broth
Sauteed mushrooms - typically fried in animal fat
Sauteed onions - ask for it to be fried in vegetable oil
Corn - it works, but only if ordered without the butter
Cup of chili - it's free from animal ingredients, but it's not exactly a meal
House salad - minus the cheese, croutons, or eggs
Fresh vegetables - ask for it without butter
Apple sauce - finally a vegan option!
Fresh vegetables - make sure to order the steamed version without the butter
Free peanuts - Texas Roadhouse is famous for their free peanuts welcoming customers at each table, but unfortunately, this doesn't make a substantial meal
This leaves us with a cup of chili, apple sauce, and some peanuts, which are not menu options that can keep you full and satisfied.
2. Vegan Salads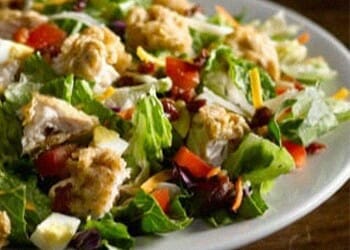 Sadly, even the House Salad at Texas Roadhouse is not entirely free from animal ingredients.
However, you can ask the staff to make it without the croutons, eggs, and cheese.
Here's what one of Texas Roadhouse representatives says about vegan options at their restaurants [1]:
''I am so sorry to bear the bad news, but unfortunately, we really have no vegan options. We could provide a salad with oil and vinegar with add ons like tomatoes or onions, corn with no butter, veggies with no butter, and applesauce. We do have a veggie plate option where you can pick 4 side items''

- Texas Roadhouse Representative
So it seems that the only vegan salad dressing is the oil and vinegar combo.
3. Vegan Meal Ideas at Texas Roadhouse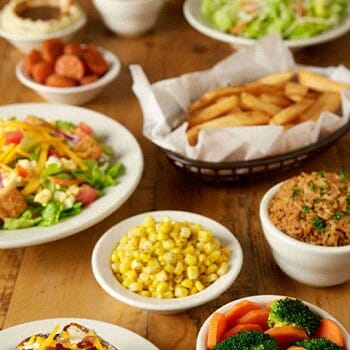 If you are okay with the fries being fried in the same oil as meat, then you can call them vegan-friendly.
If not, then your safest bet is to order some steamed veggies, corn without butter, and spice them up with salt and pepper.
To complete your makeshift plant-based dish at Texas Roadhouse, you can order the salad with the basic vinegar and oil dressing.
Pro tip - bringing your own container of nutritional yeast would make everything much more satisfying.
4. Vegan Drinks
While eating vegan can be a challenge at a steak restaurant, ordering some margaritas could save the day.
Aside from that, all sodas and most beers are vegan-friendly, so you can at least relax and enjoy sipping on your ice-cold drink. Of course, coffee and tea without milk is another vegan-friendly possibility.
5. Other Potentially Vegan Options
There aren't many vegan options at Texas Roadhouse aside from the ones mentioned so far. When it comes to desserts, aside from the apple sauce, there is nothing that could be a good match for a plant-based diet.
Are the Rolls Vegan at Texas Roadhouse?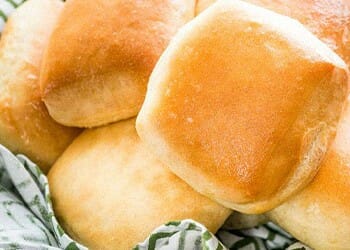 Unfortunately, no. This could be a salvation for vegans, if only there were no eggs in the recipe or brushed-on butter on the rolls.
So, there goes another potentially vegan menu item at Texas Roadhouse.
If you were hoping that Texas Roadhouse's Cactus Blossom and Fried Pickles are vegan, you'll be disappointed to learn that these contain buttermilk in the batter.
So, How's Texas Roadhouse for a Vegan?
Well, not so great, especially when compared to other similar types of restaurants.
Even the veggies at this steakhouse are spiked with animal products.
Do you think it's time for Texas Roadhouse to launch more plant-based menu items?
Have you tried any Texas Roadhouse vegan options? Let us know what you think in the comments below.
---
References:
https://www.iamgoingvegan.com/texas-roadhouse-vegan-options/
Was this article helpful?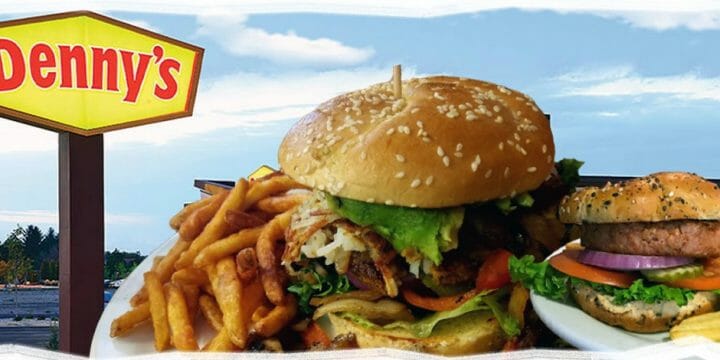 By Isaac Robertson
9 days ago
Vegan Options at Denny's (2023 Updated) Ordering Guide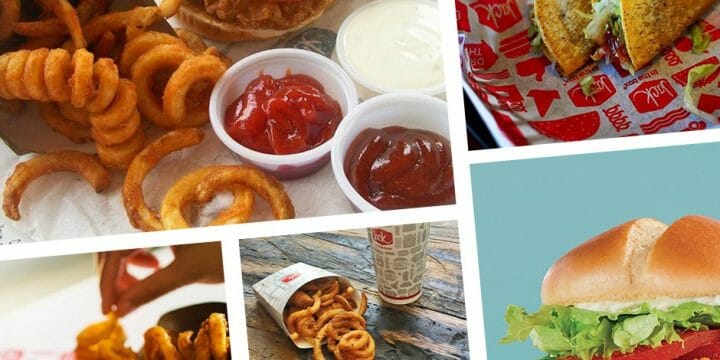 By Isaac Robertson
9 days ago
Vegan Options at Jack in The Box (2023) Ordering Guide