Usain Bolt has set multiple world records by defeating other sprinters who tested positive for performance-enhancing drugs, making the athletic world wonder if he is also on steroids.
As a fitness instructor, I have worked with several athletes who use banned substances, so it's easy for me to tell if someone is natty or not. In addition, I spent two weeks investigating Bolt's athletic history, diet, and workout routine to determine whether his speed is a natural talent.
So, keep reading this article to learn about the findings of my investigation.
Let's begin.
Quick Summary
Usain Bolt isn't on steroids, and people are surprised by his huge success as a sprinter, outshining some individuals who tested positive for drug abuse.
Bolt doesn't exhibit any symptoms related to steroid use like massive muscle gain, acne, enlarged breasts, or rapid health deterioration.
Usain's genetic potential when combined with workouts, and a healthy diet allows him to run at a higher speed.
Is Usain Bolt Using Steroids?
Usain Bolt may not be using performance-enhancing drugs (PEDs) because he lacks steroid-related signs such as acne, enlarged breasts, sudden massive mass gains, and rapid deterioration of health.
Furthermore, his outstanding sprinting skills can be attributed to his diet, workout regimen, and running techniques.
According to studies, human running speed is not biologically limited, and sprinters can run faster by hitting the ground harder and more quickly [1] [2].
In short, Usain probably has set the current 100-meter world record of 9.58 seconds by spending years honing his muscles' ability to fire up and generate force quickly.
To top it off, there are no reported instances of Bolt testing positive for any banned substance.
Reasons People Think Bolt Uses Steroids
Many people believe Bolt uses PEDs for the following reasons:
Young Age
Usain won a gold medal in the 200 meters at the Junior World Championships at 15, set a new world mark at 16, and became the first teenager to break the 20-second record in the race at 17 [3]. These results are disproportionately extreme even by Jamaican standards.
Performance
Bolt's performance improved significantly in a year, increasing by 0.34 seconds. In an almost unnaturally short time frame, he went from running the 100-meters in 10.03 seconds in 2007 to breaking the record a year later with 9.69 seconds [4].
Attitude towards PEDs in Jamaica
Researchers revealed that Jamaica lacks out-of-competition testing, creating their anti-doping agency only in 2008, and conducting drug tests that were not very rigorous [5].
Usain's Stats and Accomplishments
Since becoming the Junior World Championship and the youngest gold medalist, Jamaica's sprint champion has come a long way in track and field sport.
Current Stats
Age: 35 years old (Born: August 21, 1986)
Height: 6 feet 5 inches (196 cm)
Weight: 207 lbs (93.89 kg)
Career Highlights
Bolt has won eleven championships, set a world record in the 100 and 200 meters, and won eight Olympic gold medals. According to his social media profiles, Bolt attributes his success to genetics, nutrition, and training techniques.
He has achieved his speed and won gold medals in most of his competitions by maximizing his physiological advantage, consuming appropriate foods, and following a training program that is tailored to his needs. He has never failed a drug test.
Is His Speed Possible Without Steroids?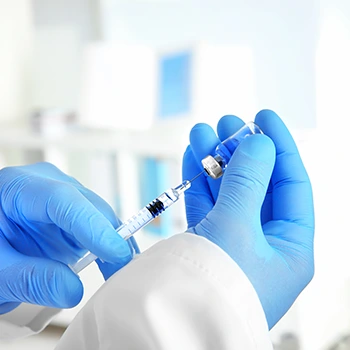 Usain Bolt's speed is possible without drug use because he stands at 6 feet 5 inches, giving him a stride advantage.
His long stride enables him to run at a higher speed.
According to research, an optimal link exists between stride length and stride rate when producing speed. As speed increases, step length and pace also increase [6].
Furthermore, Bolt's excellent genetic potential combined with adequate workouts, diet, and supplements made it possible for him to attain his running speed without using PEDs. He repeatedly came clean in drug tests.
What Would It Take To Perform and Look Like Her?
In my opinion, it would take excellent genetics, proper nutrition, and consistent training to run as fast as Usain.
Diet And Supplements
Usain shifted his love for fast foods to a healthier alternative. He also claims he only eats moderately to ensure proper digestion before his workout.
Bolt's usual healthy meal includes:
Breakfast: Jamaican dish of Ackee, saltfish, yellow yam, potato, and cooked banana
Lunch: Pasta with chicken breast
Dinner: Rice, vegetables, roasted chicken or pork
Throughout the day, he snacks on fruits, consumes energy drinks and takes men's vitamin tablets[7].
Some of the additional supplements he is known to take are fish oil, magnesium, green superfood powder, and BCAAs for men[8].
Tough Training
According to his social media profiles, Usain trains six days a week for eleven months, His total-body training plan comprises the following:
Electric Bolt Workout, for maximum power output
Sprint Training, for increasing anaerobic threshold
Ab Workout, for core strength
Weight Training, for keeping a lean physique
According to one of his interviews, Usain Bolt's training gives him confidence, which provides him with a good state of mind that helps him perform effectively.
"I know what I can do, so I never doubt myself."

- Bolt, Usain 
Indeed, genetics, nutrition, and exercise are essential to achieving your fitness goals.
However, if you're not born with good genetics, you can push those genetic limitations to a certain degree by taking an all-natural bulking stack based on legal steroid alternatives.
These supplements are made from herbs, vitamins, and minerals that work to boost your testosterone production, increasing stamina, strength, explosiveness, and speed.
Was Usain Tested for Steroid Use?
The World Athletics and the International Olympic Committee (IOC) must've tested Usain for drugs following his participation in the World Championships and Olympic Games.
Although he has never failed a single drug test, skeptics view him as a suspect due to some top athletes who were caught doping, including Ben Johnson, Carl Lewis, Marion Jones, and Asafa Powell [9] [10].
FAQs
Has Usain Ever Been Banned for Using Steroids?
Usain has never been banned from competing due to steroid use. He was permitted to compete in many World Championships and Olympic Games, winning numerous gold medals.
Does Usain Have Health Issues Due to Steroids?
Usain has not experienced any steroid-related health issues. Aside from the severe hamstring injury he suffered in 2017, his other health issue is scoliosis, but he has none of the common consequences of PEDs like kidney or liver damage.
Final Verdict: Is Usain Bolt Natty?
My research has led me to conclude Usain Bolt didn't use a banned substance to break world records. He was constantly under drug tests, and he always came out clean.
Furthermore, his long stride and running techniques, along with a proper diet and workout, may have contributed to his stamina and speed.
I believe that with the right training regimen and diet, it is truly possible for anyone to reach fitness goals faster. However, I constantly advise my clients to use our recommended legal steroid alternatives for men that is free of illegal substances when they want to fast-track their fitness journey.
It has proved to be reliable at boosting performance and increasing the strength and metabolism of my clients and me, without common side effects of anabolic steroids.
---
References:
https://pubmed.ncbi.nlm.nih.gov/20093666/
https://www.ncbi.nlm.nih.gov/pmc/articles/PMC5473370/
https://www.britannica.com/biography/Usain-Bolt
https://www.worldathletics.org/news/report/impressive-1003-by-bolt-in-rethymno-vardino
https://www.usatoday.com/story/sports/olympics/2015/02/20/wada-chief-heads-to-jamaica-to-check-on-drug-testing-program/23726083/
https://www.researchgate.net/publication/6286285_Factors_Related_to_Top_Running_Speed_and_Economy
https://timesofindia.indiatimes.com/sports/more-sports/athletics/im-clean-i-was-born-to-be-great-says-bolt/articleshow/21348210.cms
https://totalshape.com/fitness/usain-bolt-workout-diet/
https://www.cnn.com/2012/07/23/sport/olympics-2012-ben-johnson-seoul-1988-dirtiest-race/index.html
https://www.theguardian.com/sport/2003/apr/24/athletics.duncanmackay
Was this article helpful?