Every time her pics surface online, I've been getting questions such as:
What's Nicole Richie's diet?
How to reach Nicole's weight?
What's the one thing that helps Nicole look so good?
I've been following Nicole's career ever since the days of the reality show The Simple Life. I've spent countless hours scouring her and her coach's and nutritionist's social media pages to understand what kind of fitness regimen she endorses.
Here's all the Nicole Richie weight loss success info you need.
Quick Summary
Nicole Richie's weight loss journey is attributed to consistent workout routines, and eating a healthy diet.
Exercises that help Richie with her weight loss include dancing, weight lifting, treadmills, core power yoga, and taking walks outside.
The balanced diet that Nicole consumes includes green vegetables, fruits, lean meat, salads, nuts, brown rice, and herbs.
Nicole Richie doesn't consume fast foods, processed foods, refined sugars, and neon colored foods.
Nicole Richie's Eating Disorder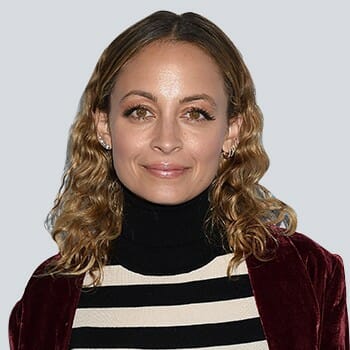 Richie's transition from The Simple Life reality star, where she starred with Paris Hilton, to a full-fledged fashion industry designer, The Truth About Diamonds author, and actress, has been marked by huge weight fluctuations.
Though eating disorder rumors have been following her in the press all her career, she never publicly admitted having health issues.
The daughter of Lionel Richie and Brenda Harvey has, however, talked about getting too thin at one point.
She admitted she doesn't like what the scale shows.
Part of the problem could be that her husband, Joel Madden, who kept tight tabs on her diet, had to be away a lot because of work.
Soon after, she turned to a nutritionist who helped her get a balanced diet plan. Today, Nicole Richie is happy with her weight, and she looks better than ever.
Nicole Richie's Diet Plan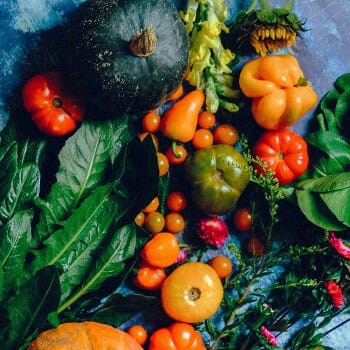 On her Candidly Nicole show, Richie talked about her family and childhood and said Madden inspired her to eat healthy, nutrient-packed foods to reach her ideal weight.
Nicole's diet tips and habits for reaching and maintaining the ideal weight are:
Use homegrown vegetables and herbs
Uses locally grown honey — It helps prevent allergies
Foods rich in omega-3 fatty acids, proteins, and vitamins
Portion control — Eat favorite foods in moderation
She cooks for her children and husband
No one in the family is allowed fast food
A frittata fan — She makes frittata once a week
Nicole is a fan of doing Pressed Juicery to regulate her weight, detoxify her body and mind from time to time.
According to the juicery diet plan, she's allowed to drink six different juices in one day while avoiding nicotine, caffeine, and alcohol.
What Foods She Eats
Fruits  

Fresh vegetables

Green Vegetables — Kale, broccoli, cucumbers

Nuts

Lean meat such as grilled chicken
Brown rice

Salads

Stir-fries

Herbs
What Foods She Doesn't Eat
Fast food

Processed foods

Neon colored foods

Refined sugar and carbs
One more thing that Nicole sticks to when it comes to having an ideal weight is calorie counting. She counts her daily calorie intake and doesn't exceed 1,200 calories a day.
Nicole Richie's Workout Routine

She has been an advocate of regular exercising ever since her days at the University of Arizona, which her parents encouraged her to attend.
When clients complain of losing motivation to exercise, my advice is to mix things up.
This is also what Nicole does. She combines different exercises.
Her exercising tips include:
Walking outside — She's a huge fan of the outdoors and thinks this is the best way to improve your health
Core power yoga — For a full-body burn and to improve the connection between the mind and the body
Using the treadmill or the elliptical machine for 1h
Lift weights
Dancing
Nicole Richie is a huge Tracy Anderson fan, and she's been following Tracy Anderson's method for weight loss.
The two have become friends, and you can see them in action on Instagram, where they follow each other and post dancing clips.
Most times, Nicole goes to dance class four times a week. Initially, she believed that she wouldn't be able to dance continuously for an hour and a half, but she had so much fun that now she feels she can dance for hours.
Something she likes to do after the grueling dance-session is hydrate with lemon juice.
"As I get older, I realize the importance of being fit and maintaining a healthy lifestyle. It's not about being thin but about being healthy. It's also important for me to train my muscles and condition my body now so that all I have to worry about is maintenance rather than playing catch up later on in life."

- Nicole Richie, a celebrity
What Supplements Does She Take?

Among other things, Nicole trusts in supplement intake to help her regulate weight, and it's the thing she used to bounce back quickly after both of her pregnancies.
Chlorophyll
As Vogue claims, Nicole Richie is among the people who swear in chlorophyll's success.
Chlorophyll binds itself to carcinogens in the body and prevents them from reaching susceptible tissues.
This is a secret juice ingredient everyone should know about. It has a mild taste, and its green hue is an excellent addition to a cold-pressed juice.
Turmeric
Richie is a turmeric fan. She uses it for its:
Anti-inflammatory properties
Improved brain function
As an antioxidant
Nicole also claims nothing suits flare-ups better than turmeric.
Probiotics
Nicole Richie loves using probiotics because they:
Balance indigestion and the bacteria in the digestive system [1]
Help with mental health
Help with hearth health
Help with allergies and eczema
Boost the immune system
Coconut Oil
Richie is a California girl who likes using coconut oil, both on her hair and skin. She likes coconut oil because it:
Livens up the hair strands
Defines the curls
Boosts immunity
Increases fat burning
Boosts heart health
Reduces appetite [2]
---
References:
https://www.healthline.com/nutrition/8-health-benefits-of-probiotics
https://www.healthline.com/nutrition/top-10-evidence-based-health-benefits-of-coconut-oil
Was this article helpful?