The solution to losing weight isn't that complicated: just exercise more and avoid extra calories. However, putting that into practice is where it gets a bit tricky.
With over a decade of experience helping people lose fat and get their exercise and nutrition in order, I'd like to share some time-tested and proven methods that'll help you burn off more than you eat.
Let's begin.
Quick Summary
To burn more calories than you consume, calculate your basal metabolic rate (BMR), plan a calorie deficit, and engage in regular workouts.
Create a daily calorie deficit by combining reduced food intake and increased physical activity, aiming for a safe weight loss rate.
One pound of fat equals 3,500 calories; therefore, a daily deficit of 500 calories can lead to losing one pound of fat per week.
In my view, consistently managing your calorie intake and exercise routine is essential for effective and sustainable weight loss.
Should I Eat Calories I Burn?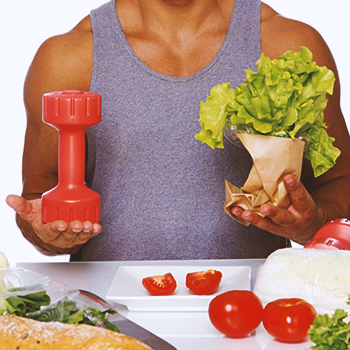 How You Can Do It

There are many unsafe ways to burn more than you eat. Based on my experience, here are the steps you need to follow to safely start burning more than you consume.
1. Find Your Basal Metabolic Rate (BMR)
BMR is the total number of calories your body requires to sustain basic functions like breathing, digestion, and staying awake.
You can calculate your BMR with these formulas:
Men: BMR = 88.362 + (13.397 x weight in kgs) + (4.799 x height in cm) – (5.677 x age in years)
Women: BMR = 447.593 + (9.247 x weight in kg) + (3.098 x height in cm) – (4.330 x age in years)
You need to figure out your BMR so you can do the following:
Estimate how many calories you burn on an average day
Avoid the risk of going on a substantial calorie deficit
Also, the more lean muscle you put on, the higher your BMR.
"With increased muscle mass, you'll have a higher metabolism. That will help you burn off more calories."

- Dr. Cedrina Calder, MD, MSPH
2. Plan Out Your Calorie Deficit
Now that you've figured out your BMR, you need to decide how many daily calories you want to burn.
So, here's what you need to do.
First, know that one pound of fat consists of 3,500 calories. To lose one pound of fat, you need to be in a caloric deficit of 3,500 calories.
Obviously, you cannot do that in one day. So, you split up your deficit throughout the week.
Next, let's say you want to burn about one pound of fat within a week (which is the safest option). The math says you'll need to burn 500 calories a day or be in a caloric deficit of 500 calories.
You can split up the deficit between your meals and workout.
So, for a deficit of 500 calories a day, you'd have to reduce your daily calories by 250 and burn 250 from cardio. You may divide this up however you please.
Adjust your caloric deficit based on how much fat weight you want to lose per week.
3. Avoid High-Calorie Foods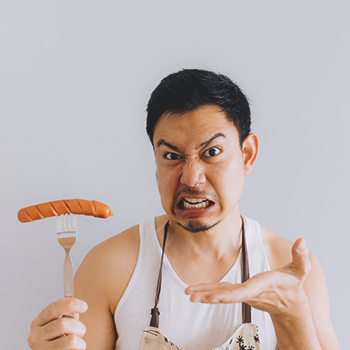 First, I recommend kicking out the junk food and replace it with nutritious, low-calorie choices. Keep in mind, it's crucial to slash those extra calories by figuring out your loss target before you start eating.
As Khushali Shah, a certified nutritionist at Healthy and Kush, highlights, tracking your calories sheds light on your energy consumption.
Once you're clear on your calorie goals, it becomes easier to pick healthier options, setting you up for a diet plan that's both effective and sustainable for your fitness journey.
Focus on meals rich in nutrients but smaller in size to cut down your daily calorie intake.
4. Work Out More Intensely
I recommend focusing on exercise to burn those extra calories beyond what your body uses for basic functions. Let's target those calories!
For those with desk jobs, it's important to incorporate low-impact cardio activities like brisk walking, cycling, elliptical sessions, or swimming into your routine. The more you work out, the faster you'll see weight loss results.
According to the National Institute of Health (NIH), integrating weight training into your workouts can increase your basal metabolic rate (BMR) as you gain lean muscle [1]. So, we'll need to adjust your calorie deficit regularly to match your progress.
Related Articles:
Some Friendly Tips

When losing weight becomes your priority, it's often very easy to make mistakes that'll backtrack your progress.
Even worse, there's the possibility of even making fatal mistakes.
So, here are a few tips to keep in mind on your weight loss journey:
Don't overdo it. Plan your daily caloric deficit and stick to it. Rapid weight loss can be a sign that you're losing muscle weight.
Find your routine. Part of efficiently losing weight is finding a good routine. Set a time for meals and exercise every day and strictly adhere to it.
It looks different for everyone. Some folks might choose to burn a higher number of calories depending on their fitness goals. We recommend you stick to a moderate calorie deficit.
You won't see results immediately. So, don't be discouraged if you don't lose weight in the first week. Also, aim for a healthy rate of fat loss (1–2 pounds per week) once you get the hang of your diet.
If you've done everything right and still struggle to lose fat, I highly recommend taking natural fat burners.
These can help your body to burn fat, reduce caloric intake by suppressing appetite, and give you an energy boost for your workouts.
Role of Sleep in Calorie Burning
As a personal trainer, I can't stress enough how crucial good sleep is for calorie burn and weight loss.
When you skimp on sleep, it throws your hormones off balance, increasing hunger and the likelihood of overeating. Plus, it negatively impacts insulin sensitivity, which can lead to unwanted fat gain.
Prioritize quality sleep to rev up your metabolism and maximize calorie burning.
I recommend establishing a regular sleep schedule, creating a bedroom that's conducive to rest, and engaging in relaxation techniques before hitting the hay to enhance your sleep quality.
Intermittent Fasting and Calorie Burning
Intermittent fasting is a great tool for boosting metabolism, which helps in burning calories and managing weight.
It not only ramps up your metabolic rate but also improves insulin sensitivity and kick-starts cellular repair.
There are different methods like the 16/8, 5:2, and Eat-Stop-Eat, giving you the flexibility to find a sustainable and effective approach that works for you in achieving metabolic benefits through intermittent fasting.
FAQs
Is It Safe to Burn More Calories Than I Eat?
Yes, it is safe to burn more calories than you eat. However, you must still eat enough calories and the right amount of nutrients to sustain your body and achieve your fitness goals.
How Do I Know I'm Burning More Calories Than I'm Taking In?
You know you're burning more calories than you're taking in when you lose body fat at a controlled pace. Usually, this rate of fat loss is 1–2 pounds per week.
Is It Possible to Burn More Calories Than You Eat and Still Gain Weight?
No, it is not possible to burn more calories than you eat and still gain weight. If you feel this is not the case, it could mean that you're tracking your calories inaccurately.
Where Does Fat Go When We Lose Weight?
Fat gets broken down into carbon dioxide and water when you lose weight. The carbon dioxide is exhaled through the lungs, and the water is excreted through urine, sweat, or other bodily fluids. Essentially, you breathe out the majority of the fat you lose.
Effective Calorie Management
burning more calories than you consume is key to weight loss. This can be achieved through a combination of regular physical activity and a balanced, calorie-controlled diet.
It's important to focus on nutrient-dense foods and incorporate a variety of exercises to boost metabolism and increase overall calorie burn. Remember, consistency and a holistic approach to lifestyle changes are crucial for sustainable results.
---
References:
https://pubmed.ncbi.nlm.nih.gov/7730525/
Was this article helpful?