As a group of personal trainers and fitness instructors, we're often asked by clients about apps and services that would help them work out at home and shed some excess pounds.
One of the more recent apps and services to arrive is Daily Burn.
In general, we're in favor of using such services if it means that you could achieve your training and fitness goals more quickly.
But before you just jump in and sign up, let us give you some details from our testing and research in this Daily Burn review.
What is Daily Burn?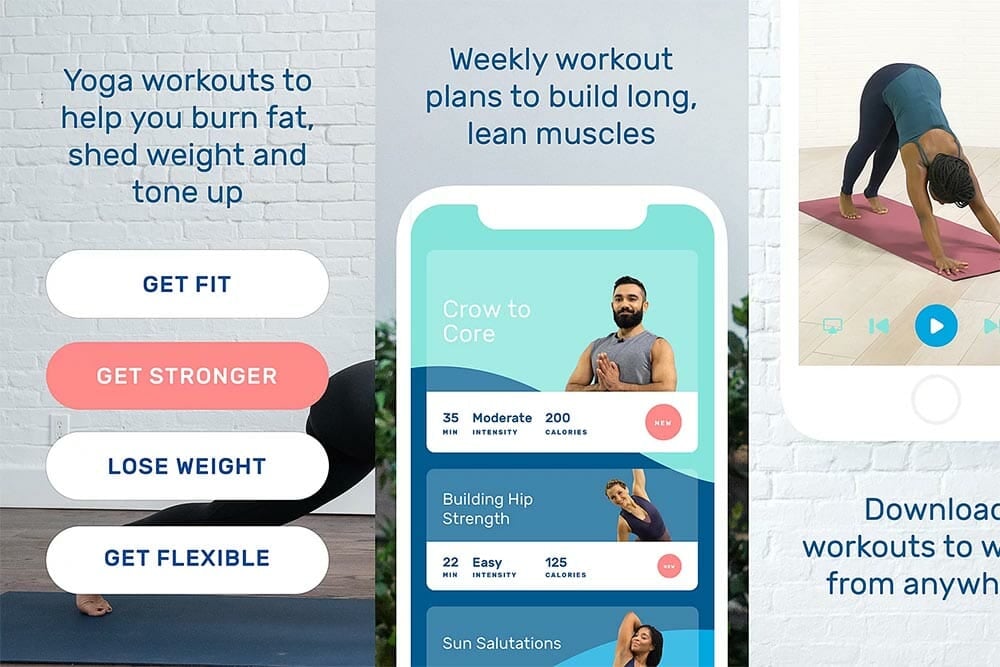 Daily Burn is a set of different coaching programs available for streaming on-demand. It covers various easy and challenging workouts, from at-home cardio and weight loss exercises to yoga routines, running, and high-intensity interval training (HIIT).
Qualified personal trainers put together the workout programs.
And because the fitness level of people could be quite different, the company has made it easy to match exercises to your current fitness.
Within the membership service, you first start by answering a few questions about your personal stats and goals. You then set how many times you would want to do exercises per week, and you're ready to go.
Whether you plan on training every day or just twice a week, the company says that it will recommend a selection of exercises to suit your needs.
Let's take a look.
Our Rating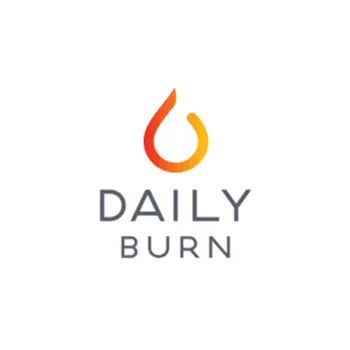 How Does Daily Burn Work?

Daily Burn works by providing you with a membership service that allows you to take fitness classes on-demand no matter where you are in the world.
The company has chosen to break the service into four Daily Burn workouts involving entirely different goals.
Let's start with the one we were interested in the most.
1 - At Home
The first thing you need to do is install the app.
The app can be installed on different devices:
Your phone
Your tablet
Your TV
There seems to be a large variety of Daily Burn workouts available, with the website stating that there are thousands of workout videos to choose from. The fitness program also caters to different workout styles.
Out of 50 customer reviews I analyzed, 38 precisely mentioned the Daily Burn 365 workout as their favorite, many citing its effectiveness in full-body training.
What is The Daily Burn 365?
The Daily Burn 365 was initially designed as a group workout that targets your whole body, one of the most effective ways to lose weight [1].
But, if you want more specific and personalized workouts, they also offer you a selection of recommendations based on your personal goals.
2 - Running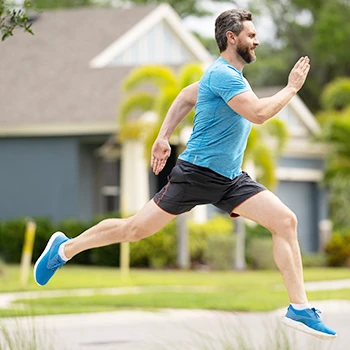 In my two-week test with the Daily Burn Running App, I received a 14-day training plan with different running exercises, each varying in duration and intensity.
For each run you go on, you'll be given one of many goals that include:
Easy run
Speed training
Walk, jog, and run intervals
Endurance runs
Before you start your run, just plug in your headphones and listen to the audio workouts from your digital coach. To achieve optimal results, enhance with protein powder for runners or a pre-workout running performance supplement.
These prompts for audio workouts really did get me going and helped me maintain the right pace from start to finish.
3 - Yoga
The Daily Burn Yoga app gives you a digital personal trainer to gradually introduce yoga workouts.
In the app, you can choose between multiple workout videos, depending on what area you want to target: 
Flexibility
Overall fitness
We found that the instructors took the time to explain the moves, but a beginner might struggle a little with the more advanced techniques.
4 - HIIT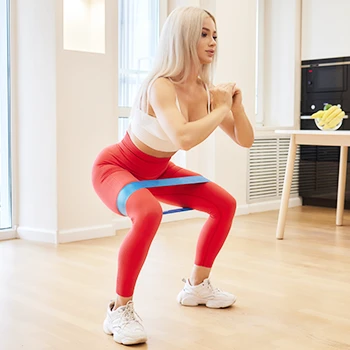 The app creates a personal workout plan with videos based on your goals and fitness level.
After analyzing about 30 user comments, 21 specifically praised the Black Fire 60-day program with most of them noting an average weight loss of about 15 pounds and a significant boost in their stamina.
But, it is important to note that this program is not beginner-friendly because it is intense from the start.
If you are a beginner, it would be better to pick one of the entry-level fitness programs first.
"An entire HIIT workout may be as short as 15–20 minutes, but it provides a wide range of benefits. Its short duration can make it a convenient and effective choice for people who find it difficult to commit to longer sessions."

-Beth Sissons, Health and Fitness Writer
Daily Burn Pros and Cons

Since this app offers two versions, a free and a premium one, as part of our testing, we set up a premium account on all apps. We went through different classes at various levels, but it's important to note that all the basics included in the free version were also covered in this review. The fitness program also caters to different workout styles.
We then compared our findings with the official Daily Burn website reviews and user comments we read in Facebook groups.
The majority of users (about 90%) find the app's user interface easy to find, stream, and download workouts.
The recommended suggestions were a good match for many people
Users loved the fact that you could stream the videos directly to your smart TV as well
Pros
Easy to use streaming workout program with access 24 hours a day
Available for download on smartphones, tablets, TVs, and laptops
Contains an extensive workout program library for a better variety
Cons
Limited integration with wearable fitness trackers
No features to track your diet or calorie intake
It can be a bit pricey if you want to install multiple exercise apps on premium subscriptions
Daily Burn Disadvantages
Inability to Connect the App to Fitness Devices
We thought the price was slightly high because of the lack of integration with wearable fitness devices, such as Fitbit or a smartwatch.
These devices are good for helping you track your movements and energy levels, and they can also monitor your heart rate.
Inability to Track Your Food Intake
Another thing that we thought would be nice to be integrated into the app is tracking your food intake.
That way, you can get a complete picture of whether your energy intake and output are at a balanced level necessary for weight loss.
Unfortunately, Daily Burn lacks this feature, meaning you either get another app to track the food you eat or log them manually. Either way, it could be an inconvenience if you're always on the go.
You can compare daily burn with other fitness tracking apps. Read our other app reviews here:
Daily Burn User Reviews
To avoid coming across as overly negative, or that we may have missed some important Daily Burn features, we also looked at hundreds of review comments online.
These seemed to be mixed as well, so we picked a few that you should consider.
Drew mentioned that he achieved great results with the Black Fire program. On his first try, he lacked fitness, so he switched to one of the easier programs. But once he had built up some endurance, it seemed to help him shed some pounds.

-Drew

San Jose
This reviewer wasn't overly impressed with the Daily Burn Running. Initially, he thought the audio prompts were helpful. But because it doesn't track your heart rate, it often was making the wrong prompts based on his actual pace.

-Miguel

Washington, DC
Chori managed to lose 10 pounds in a month with the At Home program. She liked that she could choose the training days she wanted. And on each of the days, it would recommend new videos.

-Tony

Puerto Rico
How Much Does Daily Burn Cost?

Daily Burn costs anywhere between $65.99 to $89.99 annually, depending on your chosen program.
This breaks down to about $7.50 per month which is an 81% cost saving compared to average gym membership averaging $4o per month.
You're able to download all the Daily Burn apps for free, but there is a different trial period for different programs.
Here is the full breakdown:
The last time we checked the prices, this is what we found:
At Home:

$9.99 per month or $89.99 annually; 30-day free trial

Running:

$8.99 monthly or $65.99 annually; 7-day free trial

Yoga:

$10.49 monthly or $74.99 annually; 30-day free trial

HIIT:

$9.99 monthly or $69.99 annually; 30-day free trial
This subscription information is based on the time of writing this review.
There are occasional special offers as well, so it may be worth checking your app store for the most current prices.
Daily Burn Alternatives
I compared the Daily Burn fitness app with three other popular apps in the market and evaluated them based on five criteria: features, ease of use, customer support, effectiveness, and pricing.
Here's how they faired.
Fooducate
Fooducate started in 2008 as a blog by Hemi Weingarten, who moved from Israel to California with his family and was surprised when he began reading US food labels. While the Fooducate blog was growing, the iPhone was becoming popular, which is why the Fooducate blog evolved into a food tracker app.
Fooducate aims to help users make healthy food choices using a recognizable A-D grading system. Whole, nutrient-dense, minimally processed food receives ratings of As and Bs, while processed and junk food scores Cs and Ds.
In my side-to-side comparison, I found that Fooducate has comprehensive diet tracking in addition to workouts while Daily Burn only focused on workouts.
As a fitness coach guiding clients, I appreciate diet and exercise-tracking features being all in one place.
Daily Burn and Fooducate offer free and premium versions, though Daily Burn comes in a little pricier.
I appreciate the Fooducate in-app barcode scanner, making healthier grocery choices a breeze.
Found Weight Loss
In my 10-day trial with Found Weight Loss, the app provided a more holistic approach than Daily Burn by tracking sleep, activity, and food.
The app has two options: the Wellness Path and the RX Path.
Signing up required me to complete a survey about weight loss goals, medical history, and lifestyle. From there, it suggested a suitable membership path.
For me, it was the Wellness Path; for one of my fitness clients, it was the RX Path. A Doctor confirms eligibility for the RX Path, and the medication is delivered, with its cost included in the membership.
The Wellness path includes a health coach, a personalized diet plan, and like Daily Burn, workout plans. You'll also have access to the Found community for additional support.
I have used the Found Wellness Path with several clients since testing it myself, and most felt the program was middle of the road and had hoped for better weight loss results.
Noom
Noom promotes behavioral changes to get users to a healthy lifestyle. It began in 2008 as a fitness and calorie tracker. It added behavioral and psychological components, health coaches, and support groups to the program within eight years.
I liked that Noom could sync with a wearable fitness tracker, a feature that Daily Burn does not have. However, Noom needs to be more consistent in this area.
When signing up for Noom, you'll take a quiz, a typical start with most fitness apps. From there, you'll pay, download the app, and meet your coaches.
I had a few of my fitness clients volunteer for the recommended four-month commitment, and they all experienced solid weight loss results following their personalized plans. I appreciated the recipe library for giving me ideas to avoid a food rut.
In my cost-benefit analysis, Noom will cost you more; about $199 for a 12-month subscription compared to Daily Burn's $89.99 annually. However, the former comes with more features, so the price is worth the salt.
FAQ
Is Daily Burn Good for Beginners?
Yes, Daily Burn is good for beginners as it has various video exercise programs at lower intensities. The fitness program also caters to different workout styles. This should help you ease into a new routine, and you should then be able to increase the levels gradually.
No, Daily Burn isn't free, but free trial periods are available. While you don't have to pay to install any of the apps, you'll be limited in what they do if you don't pay for subscription access.
How do you cancel Daily Burn?
To cancel your Daily Burn membership, log into your online account and click on your profile name. Select "Account Settings" followed by "Manage Subscription" for the different available options.
What's the difference between Daily Burn Basic and Premium?
The main difference between Daily Burn Basic and Premium is the number of workouts you could choose from. You might have enough choices in the basic plan to get started, which is also a bit cheaper.
Do We Recommend Daily Burn?
Based on our own experience and online Daily Burn reviews, we think it's not the best choice to make.
The lack of integration with other gadgets and diet and heart rate tracking doesn't give you the best experience.
What we still recommend to our clients is to use Noom for a more integrated solution.
Even without a premium account, you'll still have plenty to work with.  And the diet and fitness coach you deal with is a real person, unlike Daily Burn, where most of the material is pretty generic.
It is safe to say it offers more benefits for an even lower price than Daily Burn.
Give it a try and then report back to us how it worked out for you. You can check out our Noom full review here.
We Recommend This Instead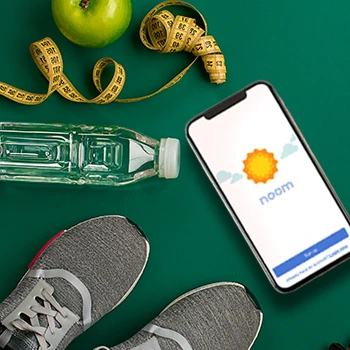 Click For Best Price

Pros
Personalized calorie breakdown
In-app 1-to-1 health coaching
Calorie and macronutrients tracker
Get the BEST PRICE until the end of September
Cons
Limited integration with wearable fitness trackers
Was this article helpful?